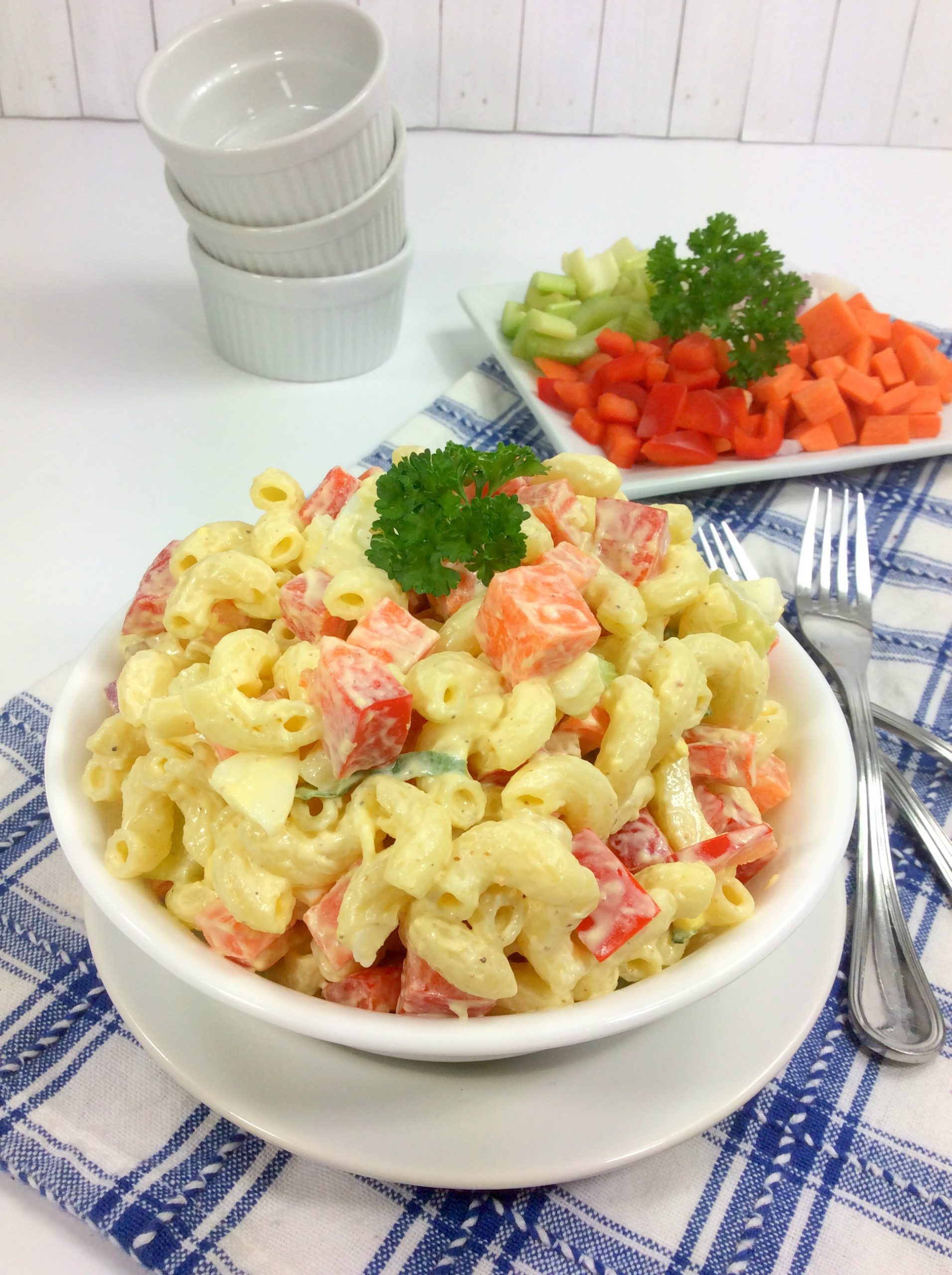 Tender macaroni tossed with hard-boiled eggs, your favorite colorful veggies and a delicious, creamy and rich dressing. How can you not love homemade macaroni salad? The easiest, go-to side dish has always been the Summertime Macaroni Salad. It's versatile and it's pasta. Everyone loves cold pasta on a hot day. Looking to try a new macaroni salad recipe? This is oh-so-tasty!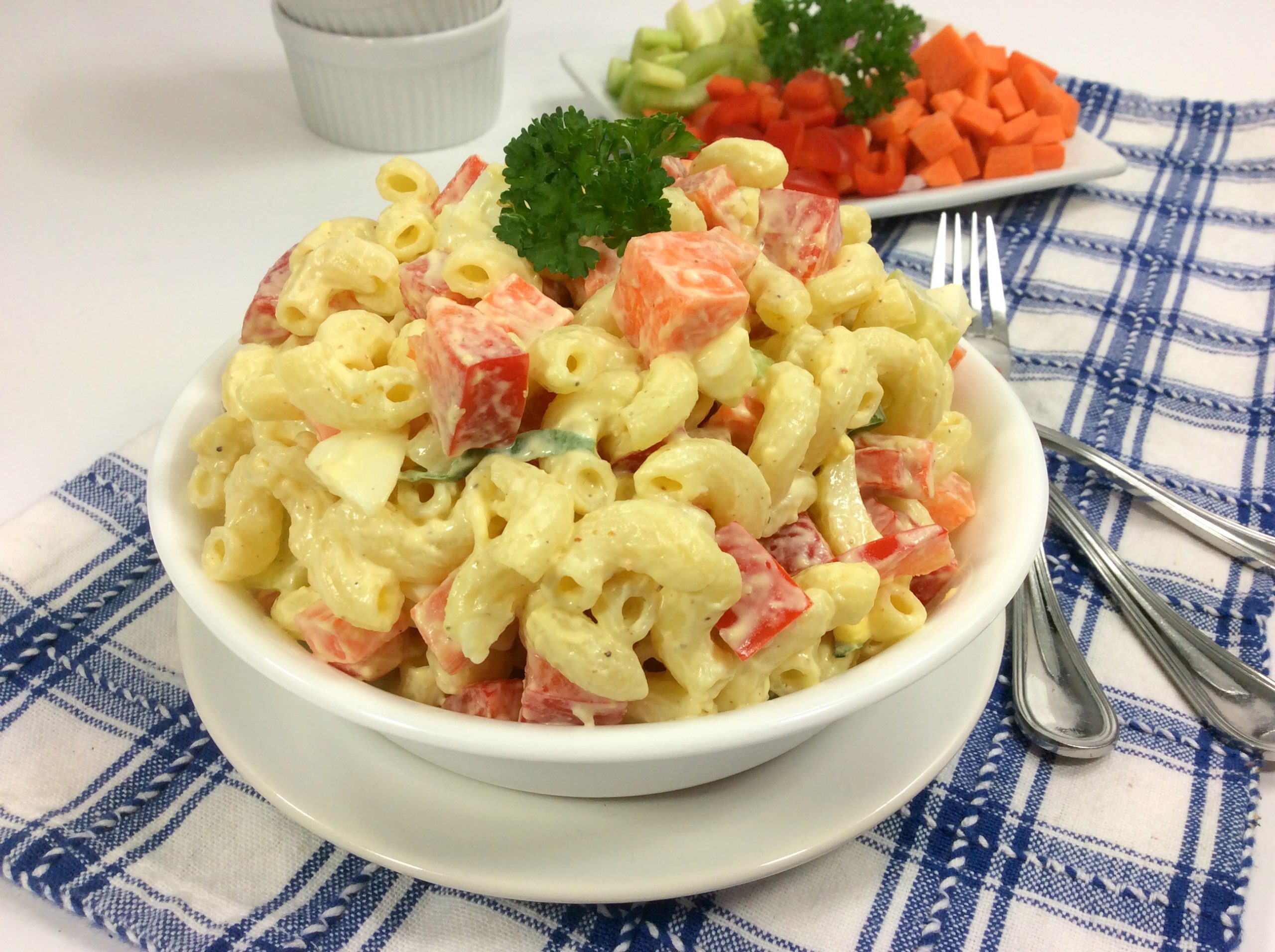 Bring on the barbecues, neighborhood block parties, pool parties, and cookout weather! This Summertime Macaroni Salad recipe is just perfect for picnics and cookouts. Really, it's a perfect side for any occasion even just to go with your weeknight dinner.
It's a tasty side to pair with anything from the grill. It's the go-to dish to serve on a hot day. Nothing says summertime like making creamy, old-fashioned, classic macaroni salad with crisp vegetables and eggs.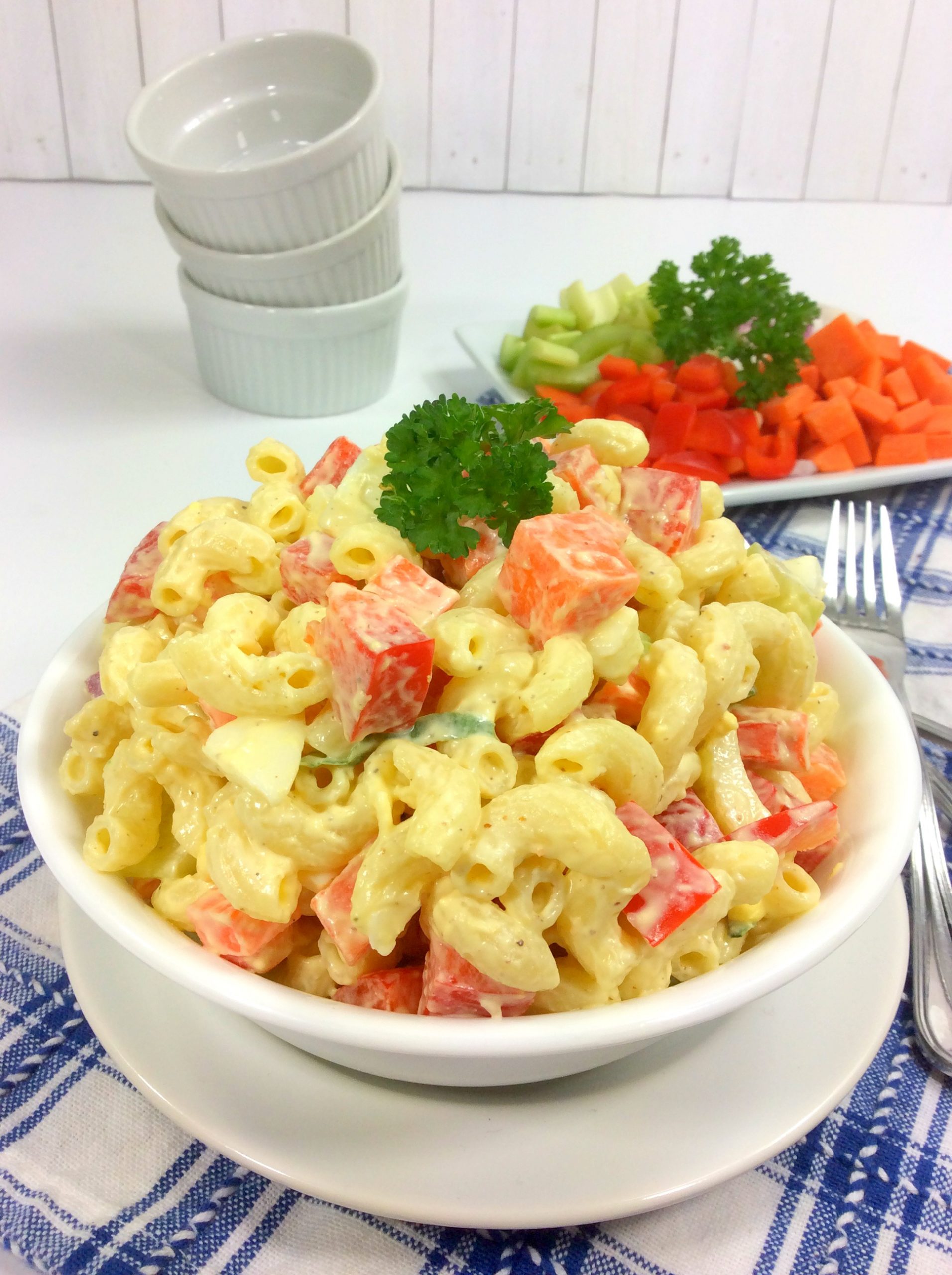 Do you crave certain foods on hot summer days? Nothing fancy, just chilled comfort food that you look forward to when it's hot outside. Something that is easy to dish out and serve with just about anything.
Summertime Macaroni Salad can always be an appreciated dish that most absolutely love. After all, it is a true summertime staple with such a refreshing taste. The dressing in this recipe isn't too heavy or thick. It's just perfect!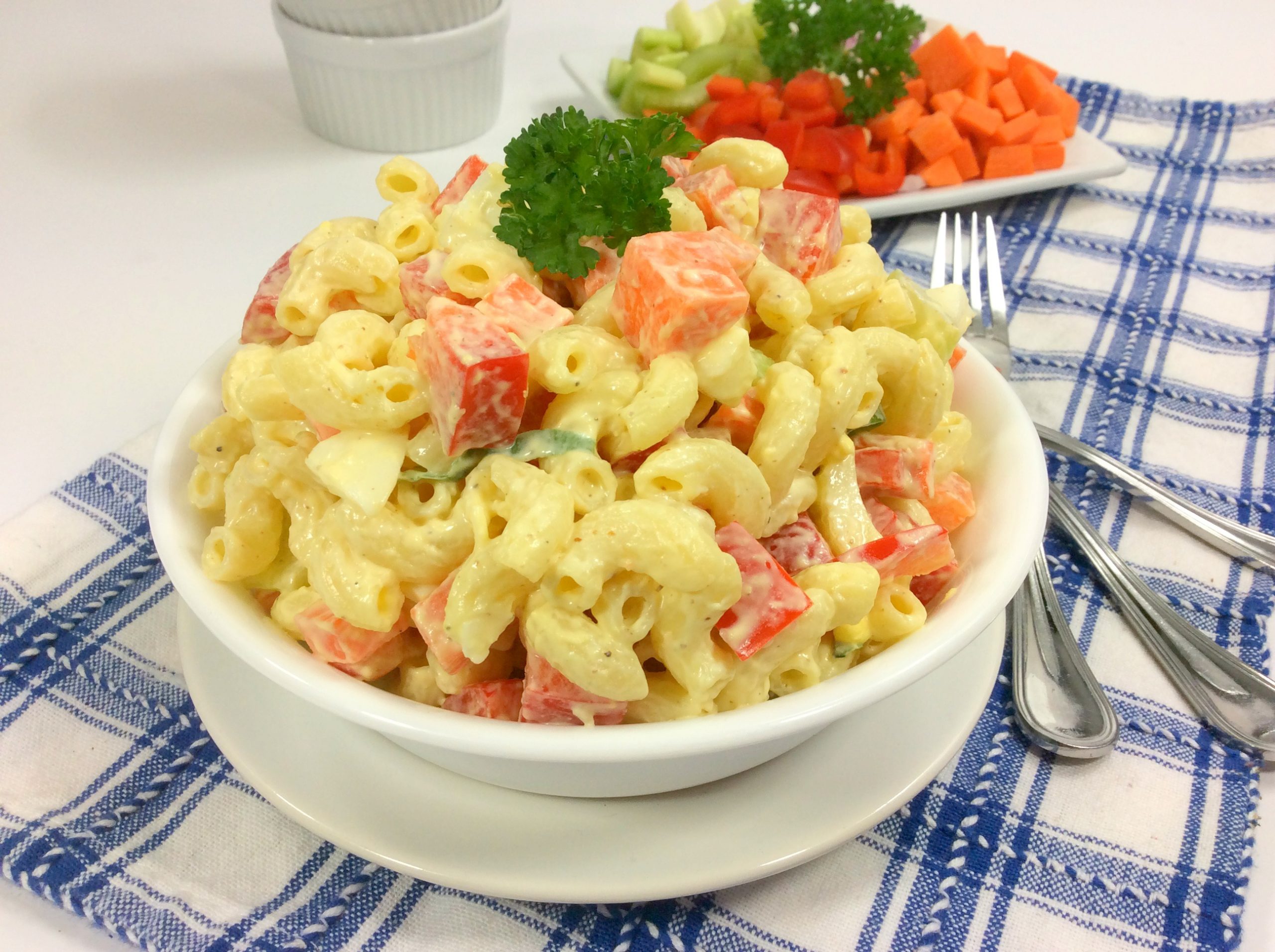 Now a few tips behind making this macaroni salad just perfect! Always remember you never want to overcook the pasta. Cook it al dente if you have too. But, do not overcook it! It will ruin your macaroni salad so keep a close eye on your pasta as it boils.
After it's cooked you want to make sure you cool the macaroni completely and add enough salt once you combine the ingredients. Try it before you serve it just to make sure it doesn't taste bland.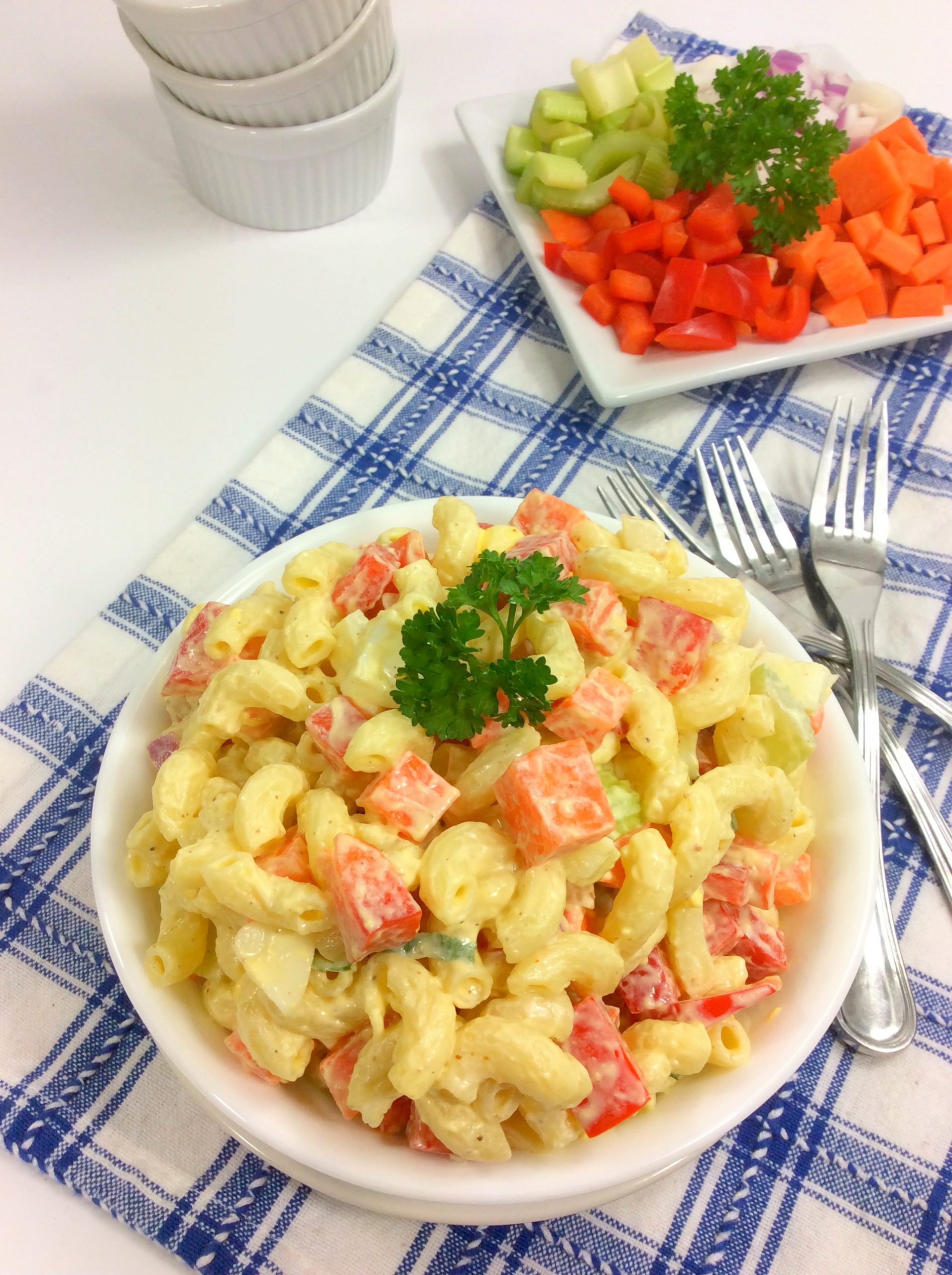 If you are looking for other great salads you need to check out the Lentil Salad, Tomato, Cucumber and Avocado Salad, Easy Broccoli Salad, and Tuna Salad Stuffed Avocados pair well with the Summertime Macaroni Salad for your next potluck or BBQ. You could even make Roasted Garlic Brussel Sprouts alongside a pitcher of Tsunami Cocktails. It would make the perfect spread!
Did you make it? Let us know! Tell us just how it went in the comment section below. What did you serve it with? Enjoy!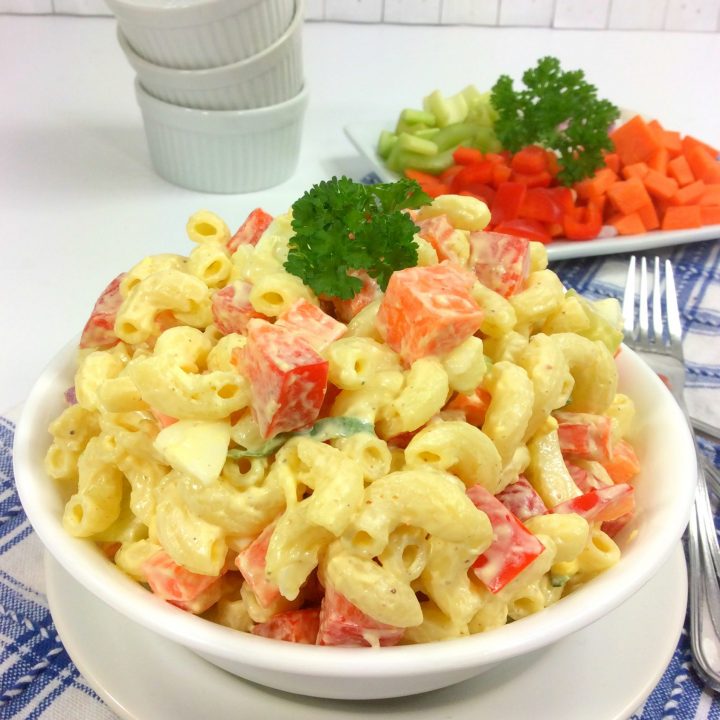 Summertime Macaroni salad
Additional Time:
1 minute
Ingredients
1 lb elbow macaroni
2 C cold water
3 hard boiled eggs, peeled and chopped
1 C red bell pepper, chopped
1 C carrots, chopped
3/4 C celery, chopped
1/4 C red onion, chopped
Green onions for topping
Dressing ingredients :
1/2 C fat free mayo
1/2 C fat free greek yogurt
1 1/2 tbsp white wine vinegar
2 tsp dijon mustard
2 tsp all natural honey
salt and pepper to taste
Instructions
Add macaroni and water to the insert pot of the instant pot
Close lid and seal valve on your Instant Pot.
Set to high pressure, 6 minutes in manual mode.
When it's done, do a quick release.
Pour the cooked pasta into a strainer and run pasta under cold water. This will help keep the pasta from sticking to each other
Turn off the cold water and allow the water to drip from the past Once all water is gone, place the pasta into a large mixing bowl
Combine the chopped eggs, bell pepper, carrots, celery and red onion. Set aside
In a medium bowl, mix till combined the dressing ingredients
Pour the dressing over the pasta and mix until combined
Add chopped green onions on top

Enjoy!