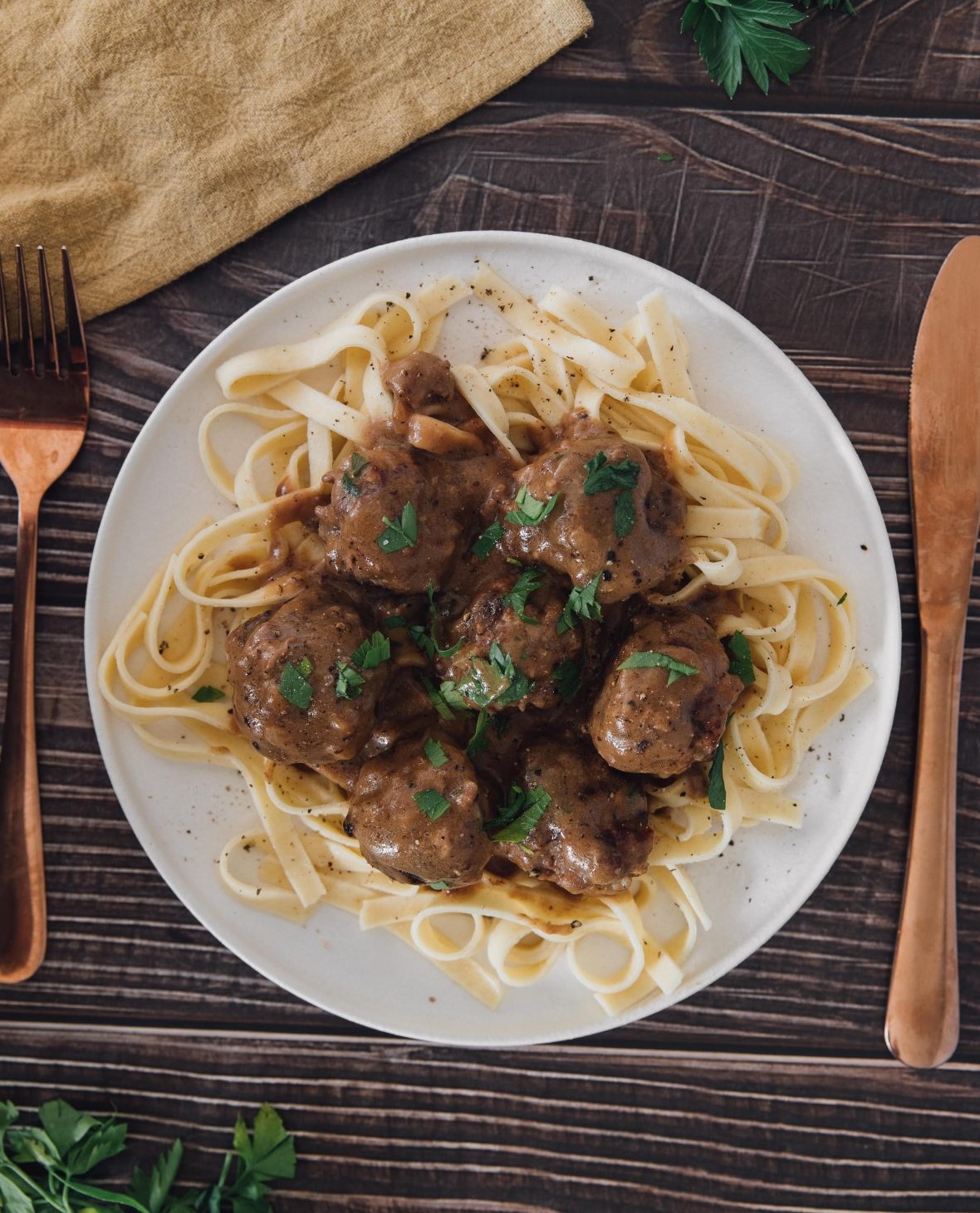 Who doesn't love spaghetti and meatballs? A true Italian classic! But did you know there are many ways you can spice this classic recipe up and this one is sure to be a huge hit. They don't need to be just served over pasta! When it comes to meatballs, you can serve them or make them with many options and meats. Ground turkey, ground beef and now, introducing ground chicken meatballs.
These French Onion Chicken Meatballs are tender little balls of goodness smothered in a delicious, creamy cozy French onion sauce. Are you ready to drool? This will be one of your coziest meals to date.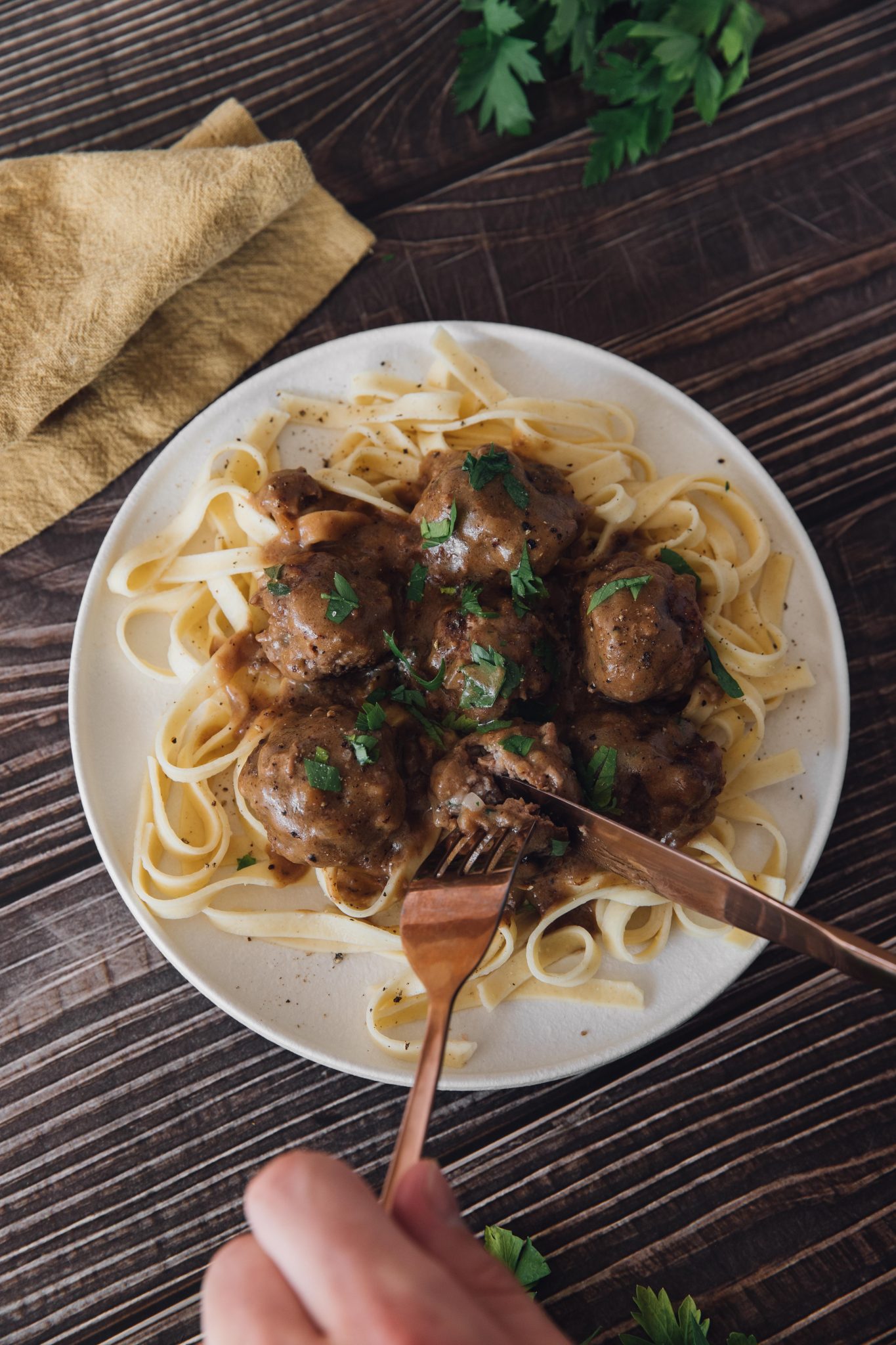 While it may seem like a lot of steps, the prep and cook time isn't long at all. Once you start cooking them you could have dinner ready in less than 30 minutes. But sometimes, it can take up to 45 minutes. Regardless it is still a great meal for a little amount of time and it's absolutely worth the wait.
These baked chicken meatballs are rolling in a delicious, mouth-watering french onion gravy that is just oh-so-sweet from the caramelized onions. And let's not forget the cheese on top! A layer of cheese on top makes any dish flavorful. These chicken meatballs are just truly, melt-in-your-mouth delicious and you may never have ground beef meatballs again!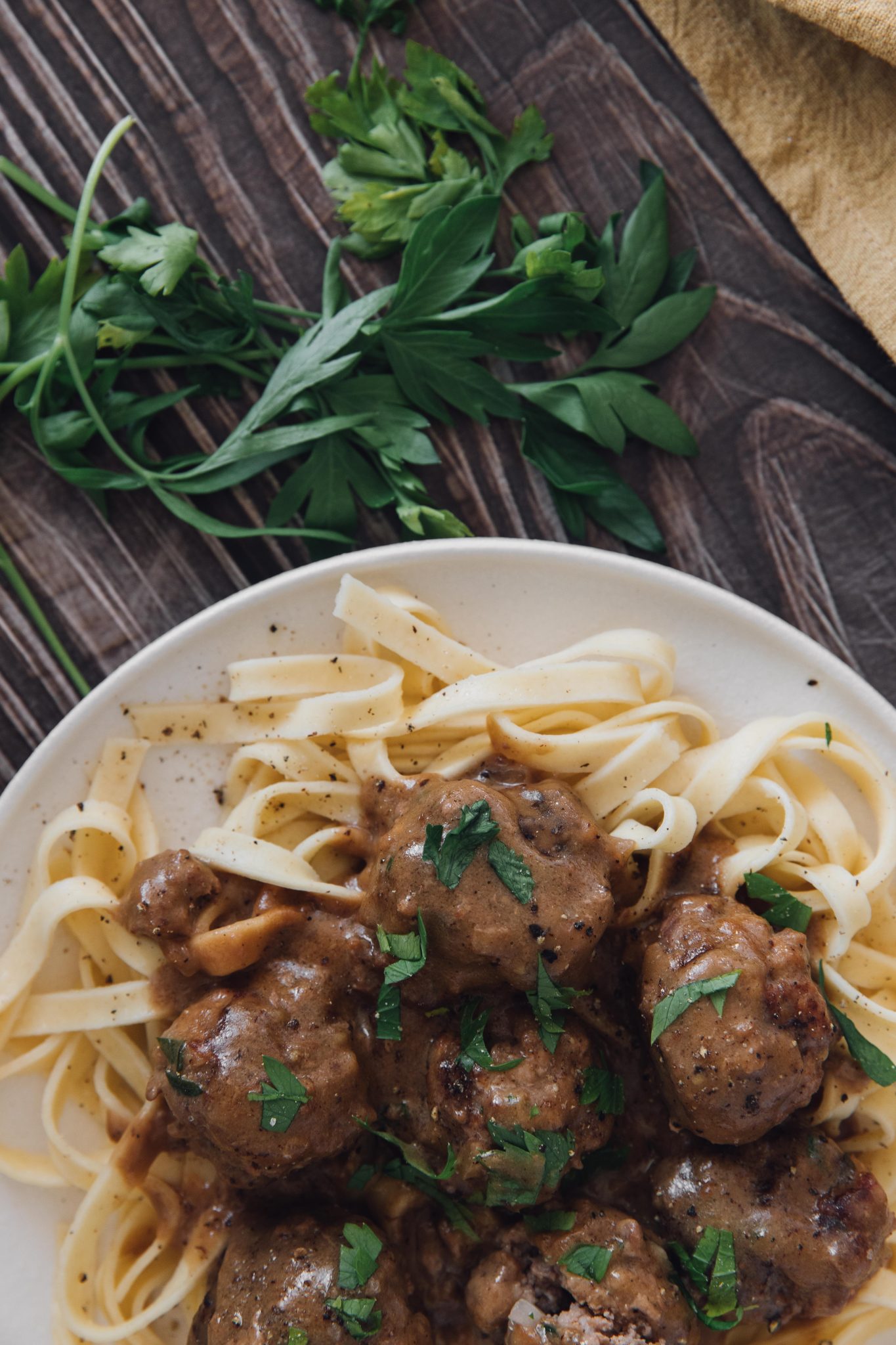 Now how do you serve these beauties you might ask yourself? You can serve it over pasta or just eat it alone! No matter how you decide to serve it, it's going to go quick and you will see empty plates or bowls very quickly. This recipe can go from an appetizer to a full meal. The options truly are endless! You can wrap them up in fresh, green lettuce and make them into low-carb meatball lettuce wraps for lunch. Or you can eat them just on a plate alone for dinner. You could even turn them into French Onion Meatball subs or just throw them on top of your favorite pasta and let the gravy cover the pasta. Grab a salad and garlic bread and well, dinner is served!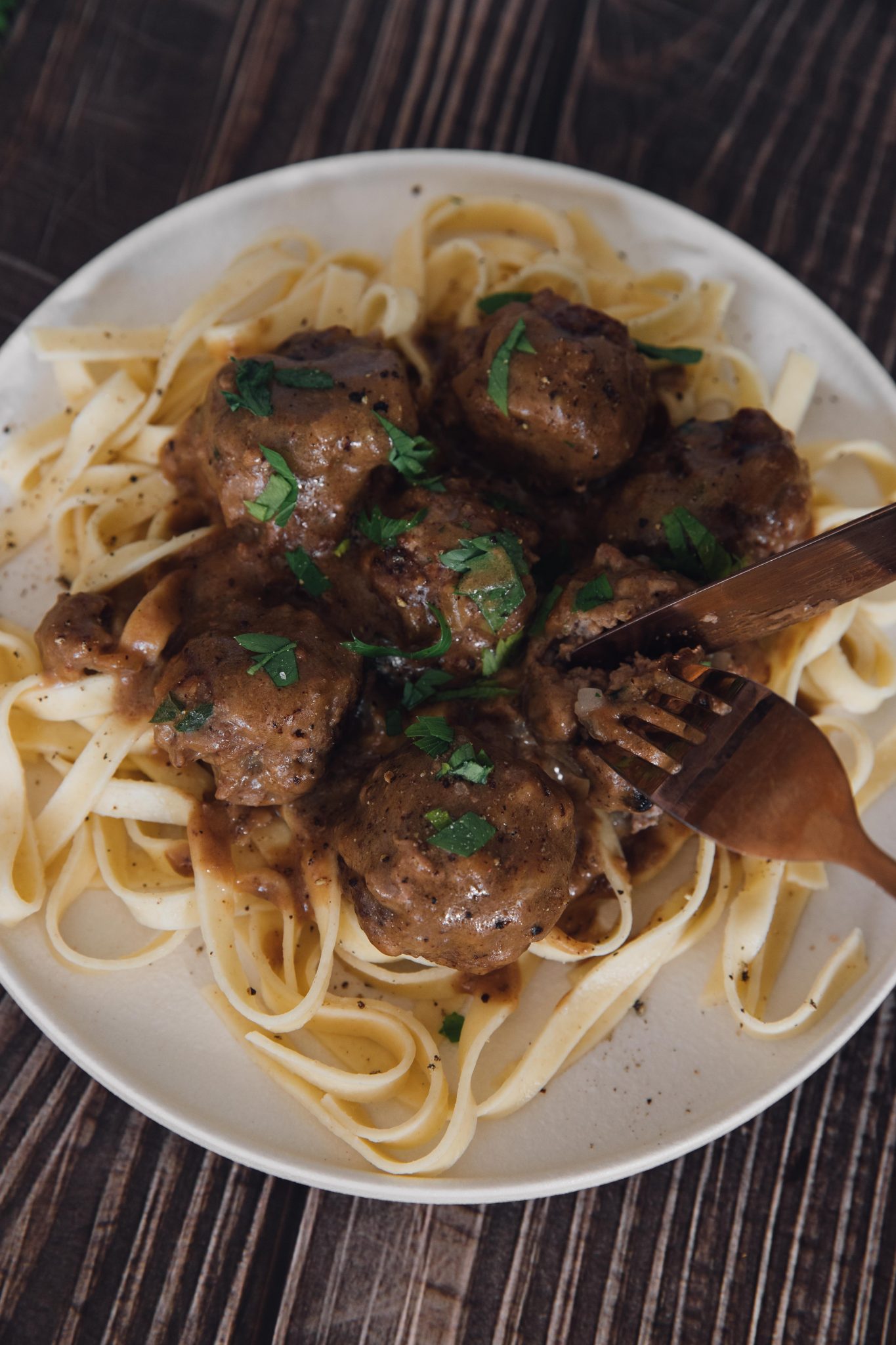 If you are getting together with friends or heading to a dinner party and need to bring a side, these French Onion Chicken Meatballs will be the life of the party. They are truly the winning appetizer amongst any spread. Everyone will want more, more, more meatballs. You just won't be able to stop drooling over this appetizer. Honestly, you might want to make a double batch or even triple batch if you want leftovers. They make the best leftovers even though you most likely won't have many left which is why you should most definitely make more.
Let's move onto the good part of this post — the recipe itself! You are never going to want any other meatballs. This recipe is the one!
Did you make it? Tell us just how it went in the comment section below. Did you have leftovers or make a double batch? Let us know. Enjoy!
Easy French Onion Chicken Meatballs
Additional Time:
5 minutes
Omg this was so good. Toasted french bread and poured over it 😛
Ingredients
FOR THE CHICKEN MEATBALLS:
1 egg
5 garlic cloves, minced
1 teaspoon salt
1 teaspoon pepper
1/3 cup almond meal for gluten free version (or bread crumbs if preferred)
1/3 cup grated Parmesan cheese
1/3 cup parsley, finely chopped
1 medium onion, finely chopped
1 pound 93% lean ground chicken
FOR THE FRENCH ONION SAUCE:
2 tablespoons butter
2 tablespoons olive oil
2 large yellow onions, thinly sliced
4 large garlic cloves, minced
1 1/2 cups beef broth
1 tablespoon fresh thyme
1 teaspoon onion powder
1 teaspoon salt
1 teaspoon ground black pepper
4 ounces shredded Gruyère cheese
6 ounces shredded Havarti cheese
Instructions
TO MAKE THE MEATBALLS:
Preheat oven to 400 degrees and line a baking sheet with parchment paper.
In a large mixing bowl, combine all meatball ingredients: ground chicken, Parmesan cheese, almond meal, fresh chopped parsley, chopped onion, egg, garlic, salt and pepper. Mix until everything is combined.
Using a 1½ - inch scoop, form meatballs and place them evenly spaced on the parchment lined baking sheet. Bake for 15-20 minutes or until internal temperature is 165F.
TO MAKE THE FRENCH ONION SAUCE:
While the meatballs are baking: In a large skillet over medium heat, add the olive oil and butter. Add onions and cook until very soft and golden, 25 minutes, stirring often.
Add the minced garlic and cook 1 more minute.
Add beef broth, fresh thyme, onion powder, salt and pepper. Bring to a boil, then reduce the heat and simmer until slightly thickened, about 5 minutes.
Add the baked meatballs to the skillet and cook about 5 minutes. Sprinkle the cheese over the meatballs and cover the pan until it melts, about 3-5 minutes. Serve them warm, and garnish with fresh thyme.
Notes
Weight Watchers Point Info: 
6 Green Points 
6 Blue Points
5 Smart Points
Nutrition Information
Yield

8
Serving Size

3 MeatballsAmount Per Serving
Amount Per Serving
Calories

200
Total Fat

25g
Saturated Fat

3g
Trans Fat

0g
Unsaturated Fat

15g
Cholesterol

115mg
Sodium

1092mg
Carbohydrates

7g
Net Carbohydrates

5g
Fiber

2g
Sugar

3g
Protein

30g