Summertime and the living are easy! Warm weather, bright sun shining, and clear skies. The pools are open and the ocean water is getting warm. It's a great season!
At the end of your long day or week when you just need something refreshing to drink but don't know what to pour? Let's not go with your typical glass of wine, cosmo, or beer. When it comes to summer cocktails, there are so many to choose from. Your bar cart better is stocked with liquor! From margaritas, martini's to sangrias and mimosas.
These options are endless when it comes to cocktails, especially fruity ones.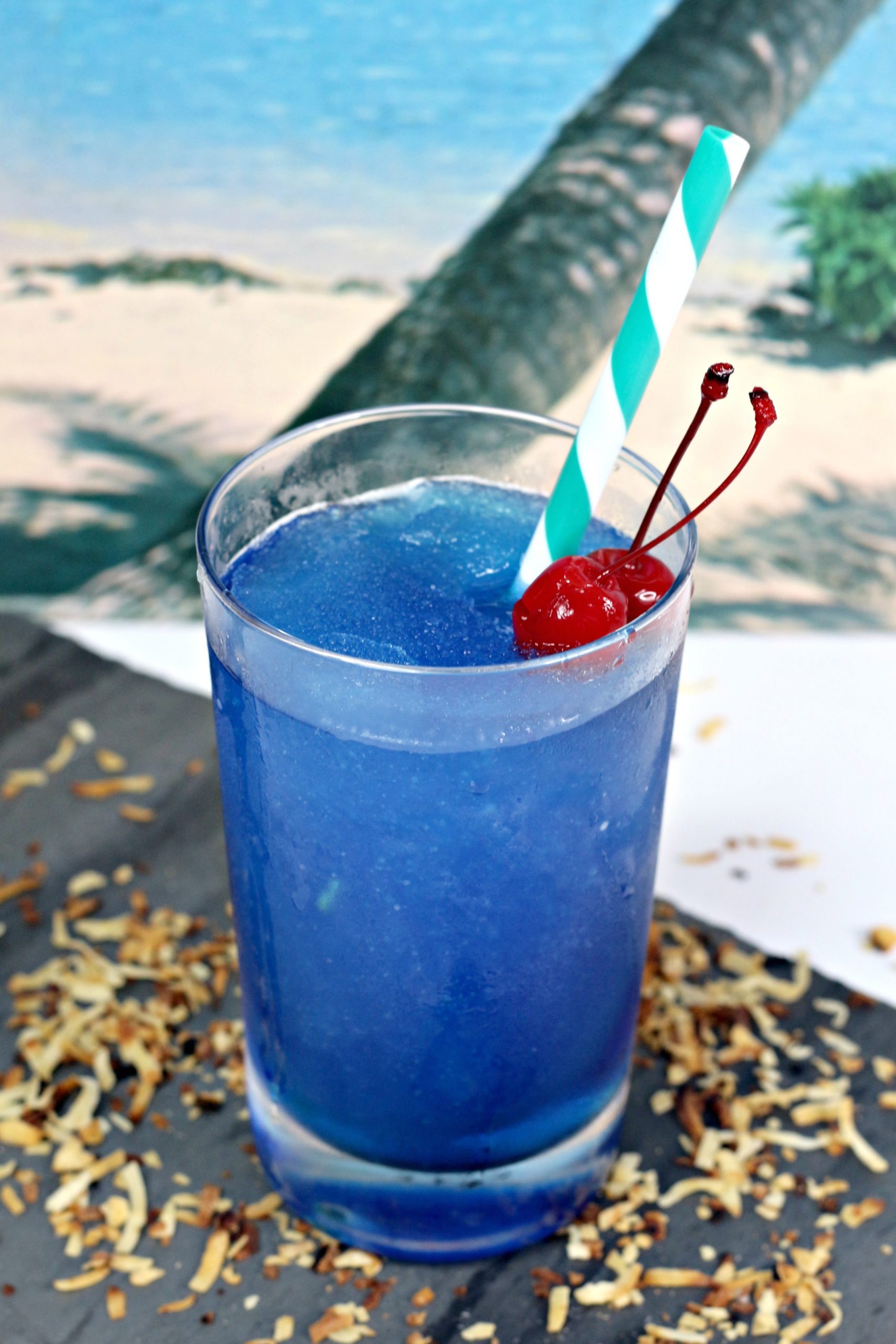 Let's talk about the Tsunami Cocktail. Blueberries and frozen pineapple juice combined with run, Curacao, schnapps, and vodka and you have yourself a deliciously soft frozen puree. Add lemon, lime soda and you are ready to drink up. Top with a cherry and a straw!
You won't have just one so make sure you grab enough for endless pitchers. As we gear up for the warm-season, you will always be looking for a sensational summer cocktail. This is the one!
The classic Tsunami Cocktail is a great choice to blend together when you need a cocktail for a summer backyard BBQ bash or maybe you just need a drink after you put your kids to bed.
With the taste of fresh fruit, the Tsunami Cocktail is the perfect summer drink.
It really is the perfect umbrella-style drink you will want to sip by the pool or ocean. If you are lucky enough to be close to the water you can easily transport this and drink it from your beach chair.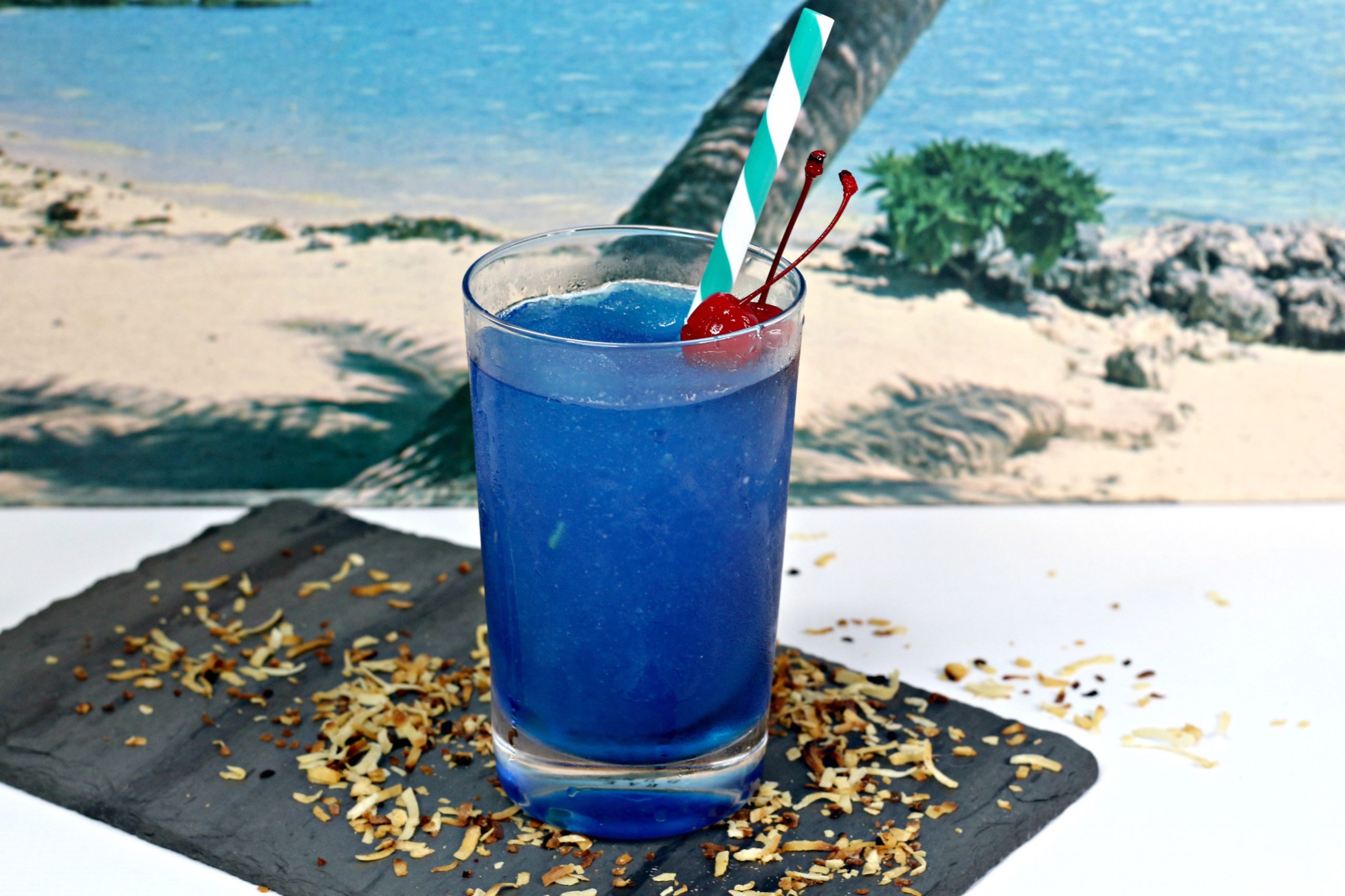 Any blended chilled drink in a pitcher is always fabulous on a hot day. With it's bright blue color and pineapple flavor, this cocktail isn't just beautiful to look at but it's refreshing to drink!
It's like summer in a glass as it combines all the favorite summertime flavors into a glass. A delightful recipe that is just so easy to blend together!
If you are planning a pool party, make sure you stock up your outside bar because your guests are sure to be impressed with the presentation and taste of this cocktail. If you want you can even garnish with fresh pineapple and basil leaves along with your cherry on the side.
This will definitely be your favorite drink for those summer nights on the deck or days by the pools. It's amazing and will cool you off if you are sitting or sipping poolside.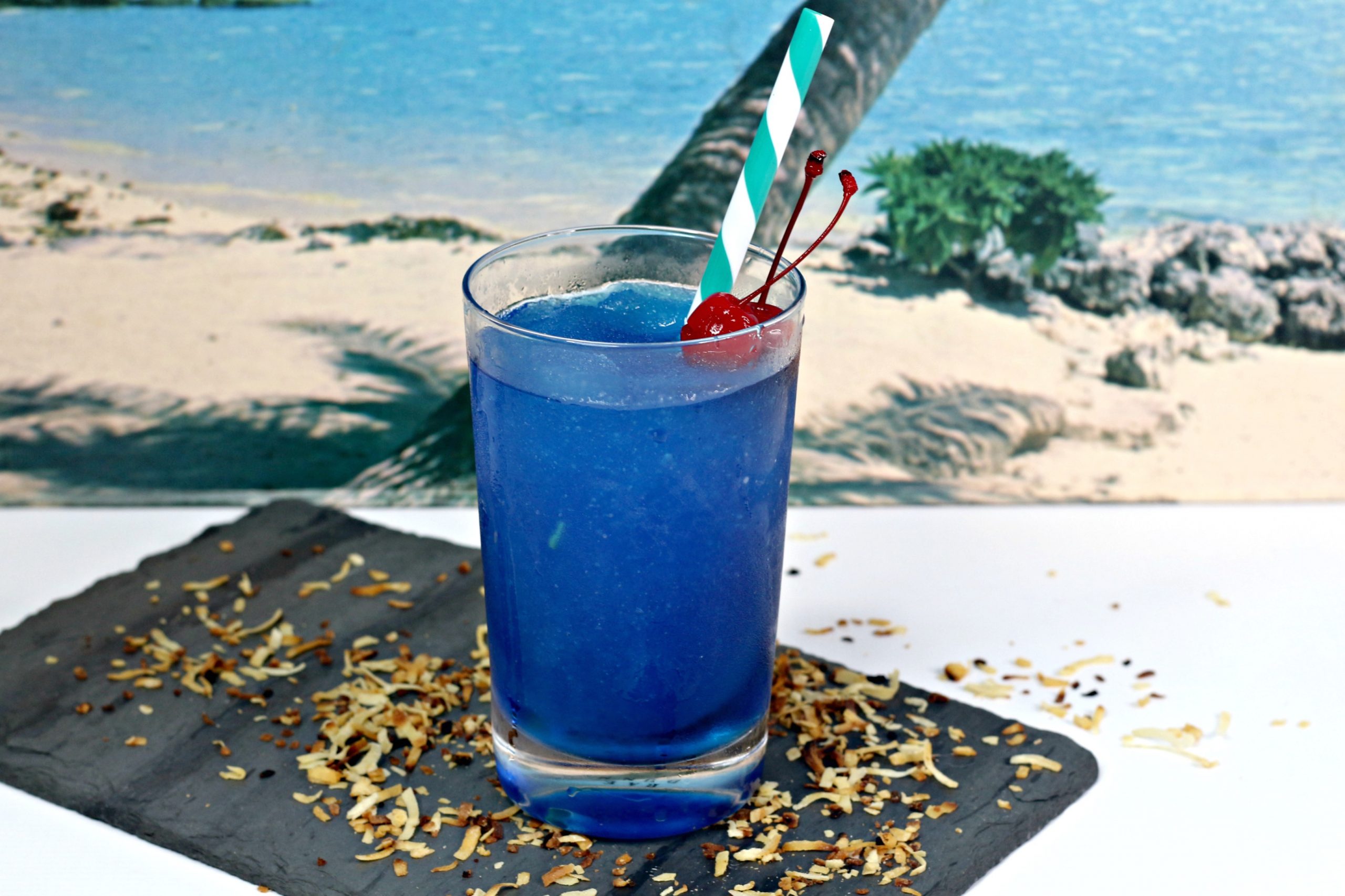 Don't drink alcohol? You make this Tsunami Cocktail a virgin version. Make it a mocktail! Just remove the alcohol and add a little coconut water and peach flavored juice instead of liquor. It's a breeze to put together!
Did you make it? Let us know! Tell us just how it went in the comment section below. You are sure to enjoy every last sip. Enjoy!
Tsunami Cocktail
Ingredients
2 oz coconut rum
2 oz blue Curacao
2 oz peach schnapps
1 1/2 oz vodka
3 cups Ice
1 cup frozen blueberries
2 container of pineapple juice frozen concentrate
1 cup of lemon lime soda
Instructions
Combine the frozen pineapple juice, blueberries and ice into a blender.
Add the rum, Curacao, schnapps and vodka on top of the pineapple juice mixture.
Blend to a soft frozen puree.
Now add the lemon - lime soda and pulse for 1 second.
Garnish
Now, remember to save this recipe on Pinterest for later 🙂