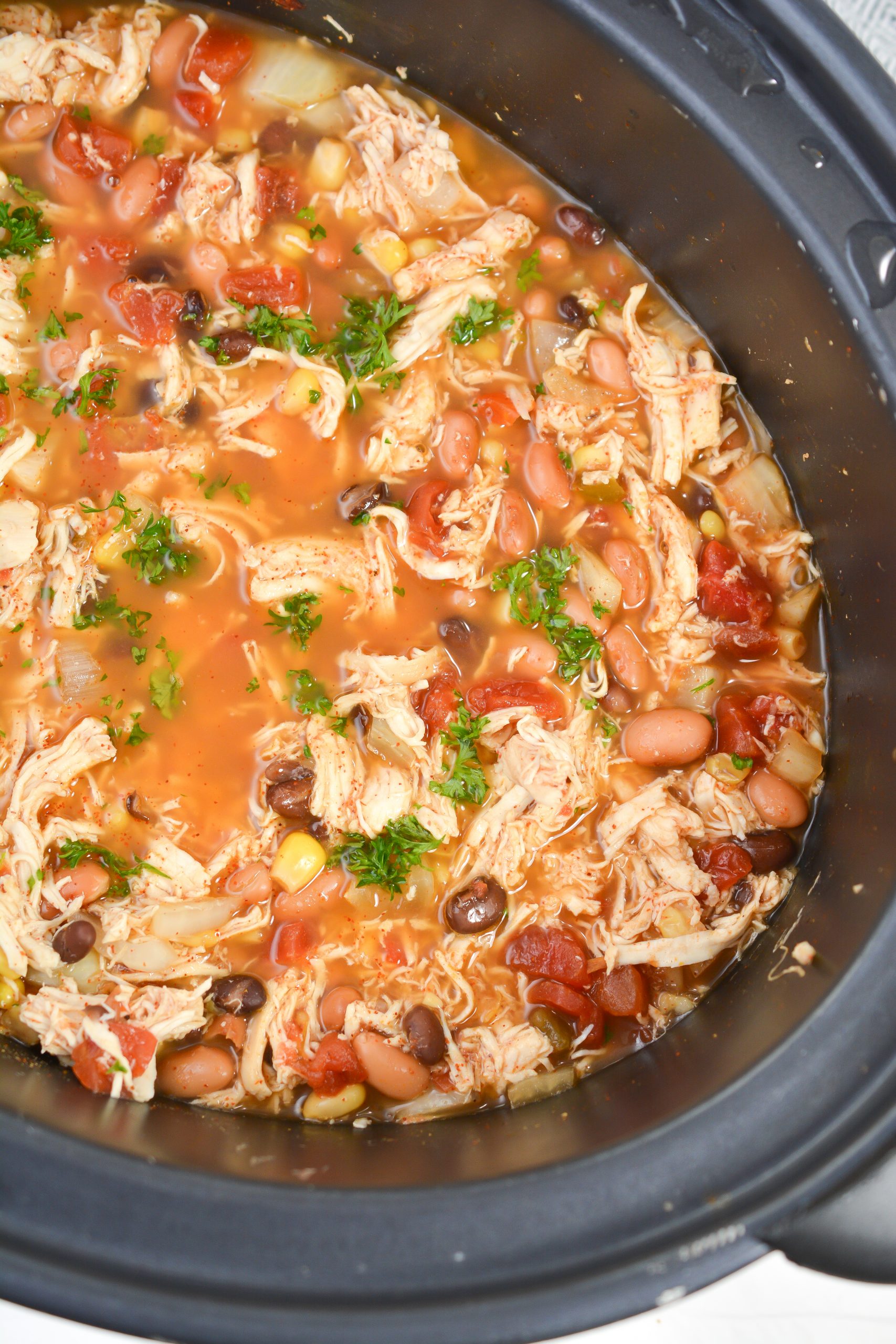 The best Taco Soup has arrived! Mexican food is a favorite for all. From fajitas, to ceviche, or the classic tacos that will forever be on the dinner menu.
If you are looking for an easy and pleasing substitute for Taco Tuesday, Taco Soup is the next best recipe to have on rotation when meal planning. It doesn't get much easier than Taco Soup night. Now, this isn't a quick dinner you'll have ready in minutes.
While it's easy to prepare, it needs to cook in the crockpot for about 4 hours. It's going to have your home smelling just delicious! You will keep checking on it in hopes it's ready sooner! Everyone will be counting down to dinner time. It is however a great make-ahead meal. It's not like other soups either. It won't leave your stomach grumbling.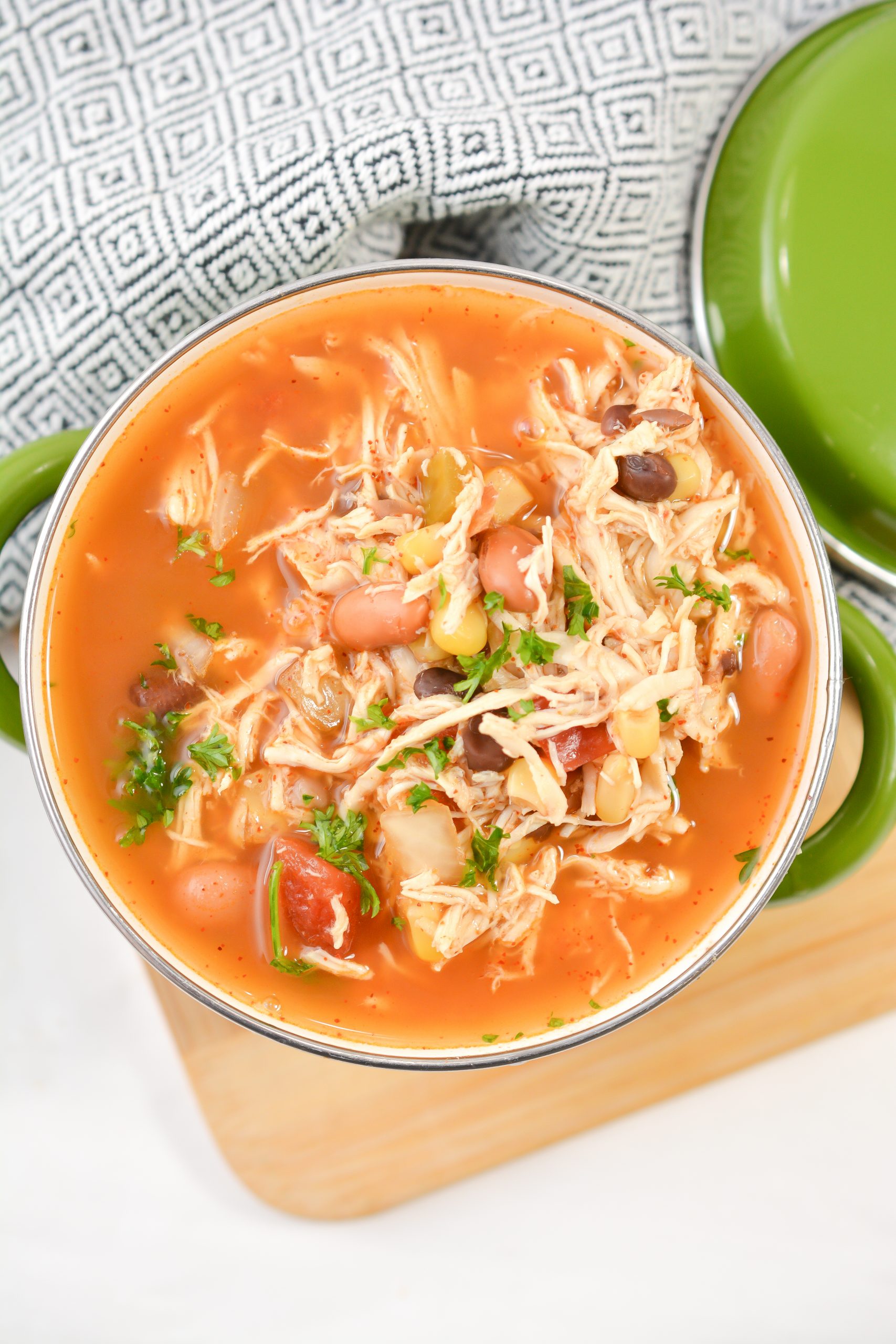 With this recipe, you just take the ease of Taco Tuesday and make it even better by making it a one-pot meal. Taco Soup it is! Instant Pot, Crock-Pot, or Stove Top. You can make it any way you desire but crockpot may be your best bet. Plus, it's not just an easy recipe to cook. It's just as easy to clean up.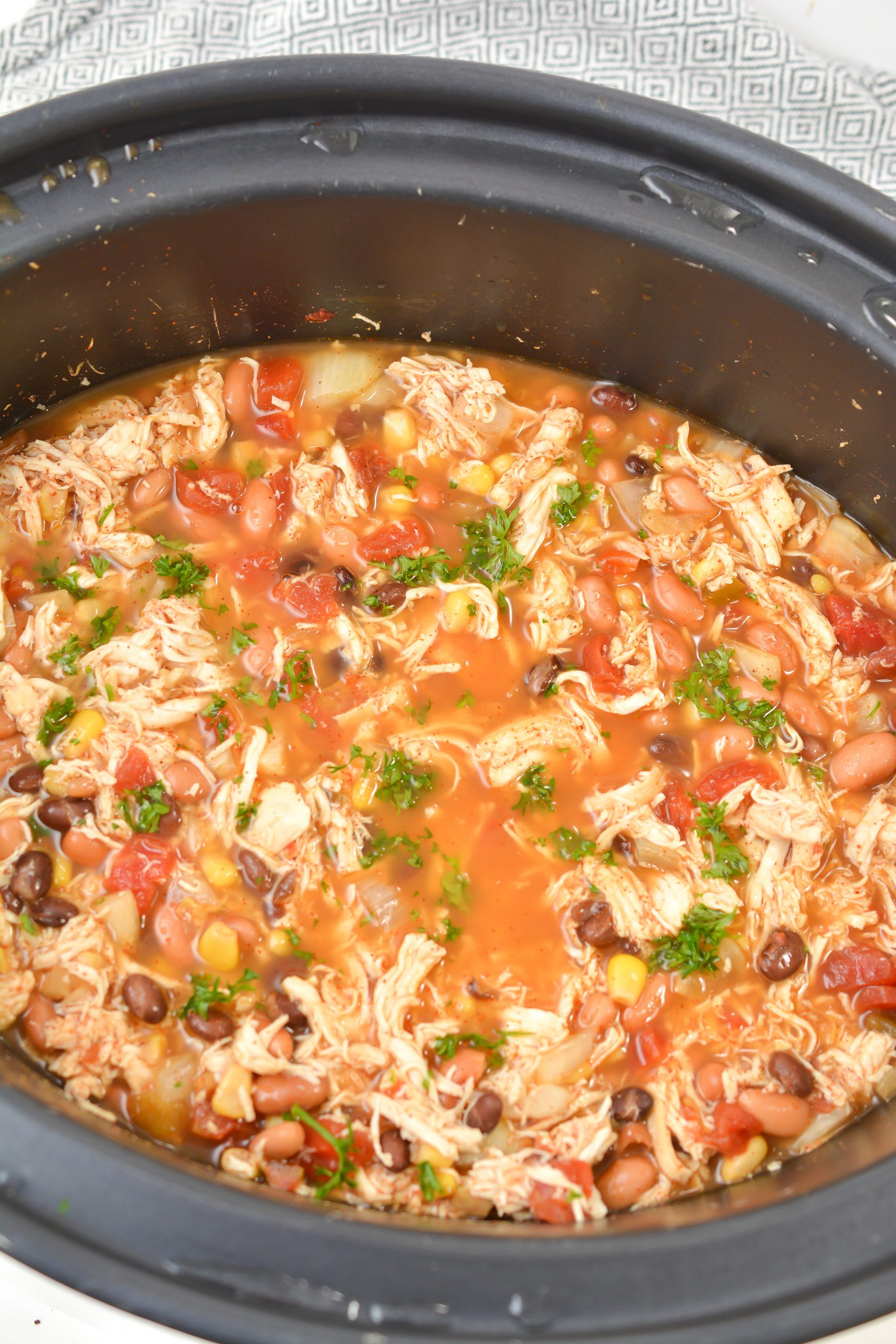 It's a healthier alternative to tacos and this rich flavor in the beef is just what your taste buds need during those cold nights inside. This Taco Soup is sure to be a fall and winter staple in your home. It's just so filling and packed with protein! It's loaded with all of the best taco-style ingredients. Even if you have a picky eater, they will love it too. I think it's safe to say it's an all-time family favorite.
You just can't go wrong with a soup that tastes like tacos and chili combined. It's one of the BEST soup recipes out there.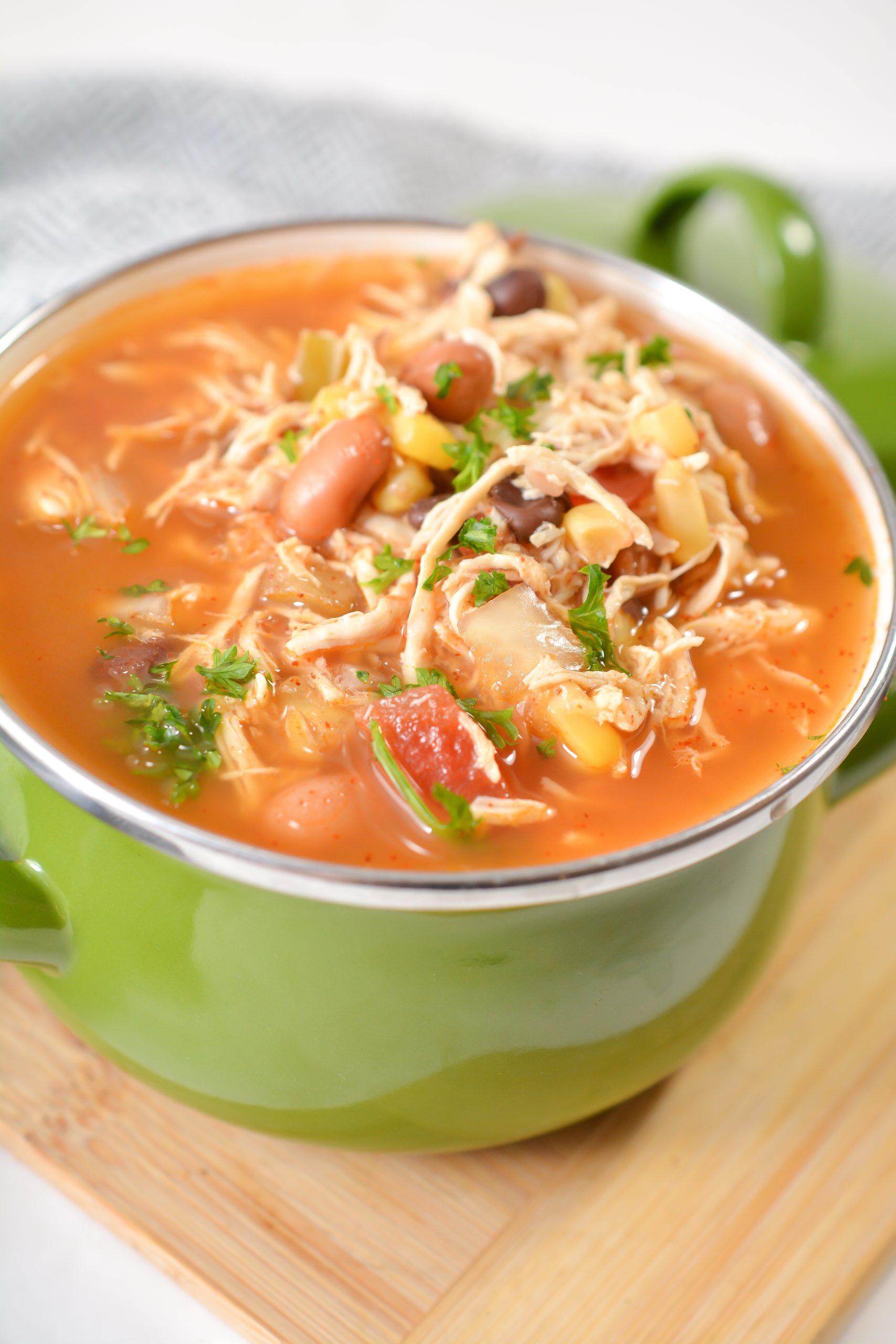 Now here are just a few quick tips to make sure this Taco Soup is just perfection. If you want your beans to be a little firmer, don't add them with all the other ingredients. It's best if you add them 5 minutes before the soup is done in the crockpot if you do want them firm. If you feel like you need some extra spice to give it even more of a kick, add in jalapenos with the ingredients.
You can also add in green and red pepper too! Lastly, if you feel like you need more of a brothy feel to this soup, just add more broth. It's still just as good!
Did you make it? Tell us just how it went in the comment section below. Did you add cornbread to the side? Let us know. Enjoy!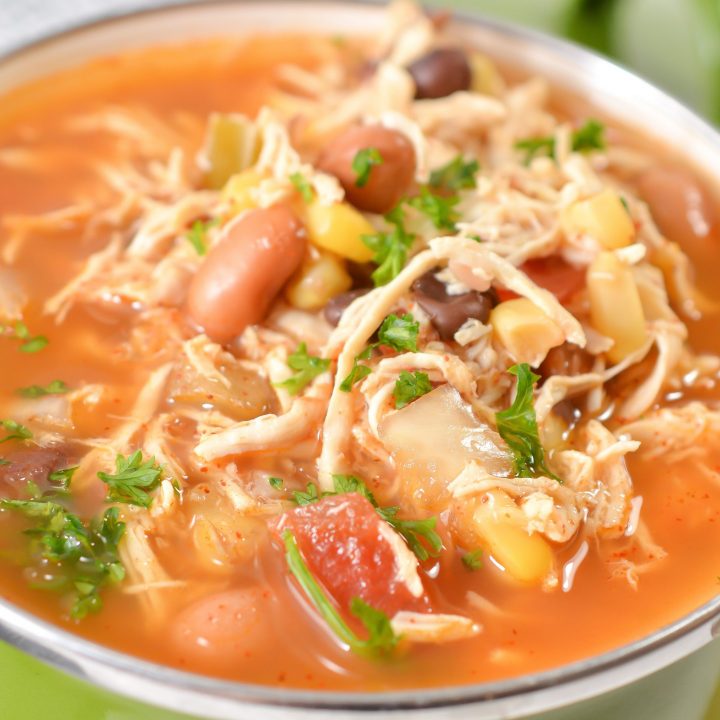 Taco Soup
Total Time:
4 hours
10 minutes
Ingredients
1 lb. Boneless skinless chicken breasts
1 Onion diced
14.5 oz. Can pinto beans rinsed and drained
14.5 oz. Can Black beans rinsed and drained
14.5 oz. Can corn drained
14.5 oz. Can Diced tomatoes with green chilis undrained
2 C. Chicken broth
1.25 oz. Taco seasoning
Instructions
Place all of the ingredients together into a slow cooker. Place the lid on the slow cooker, and cook on low for four hours.
Remove the chicken, shred and return it to the slow cooker. Stir to combine.
Notes
Weight Watchers Points Info :
6 Green
0 Blue
0 Purple
Now, remember to save this recipe on Pinterest for later 🙂