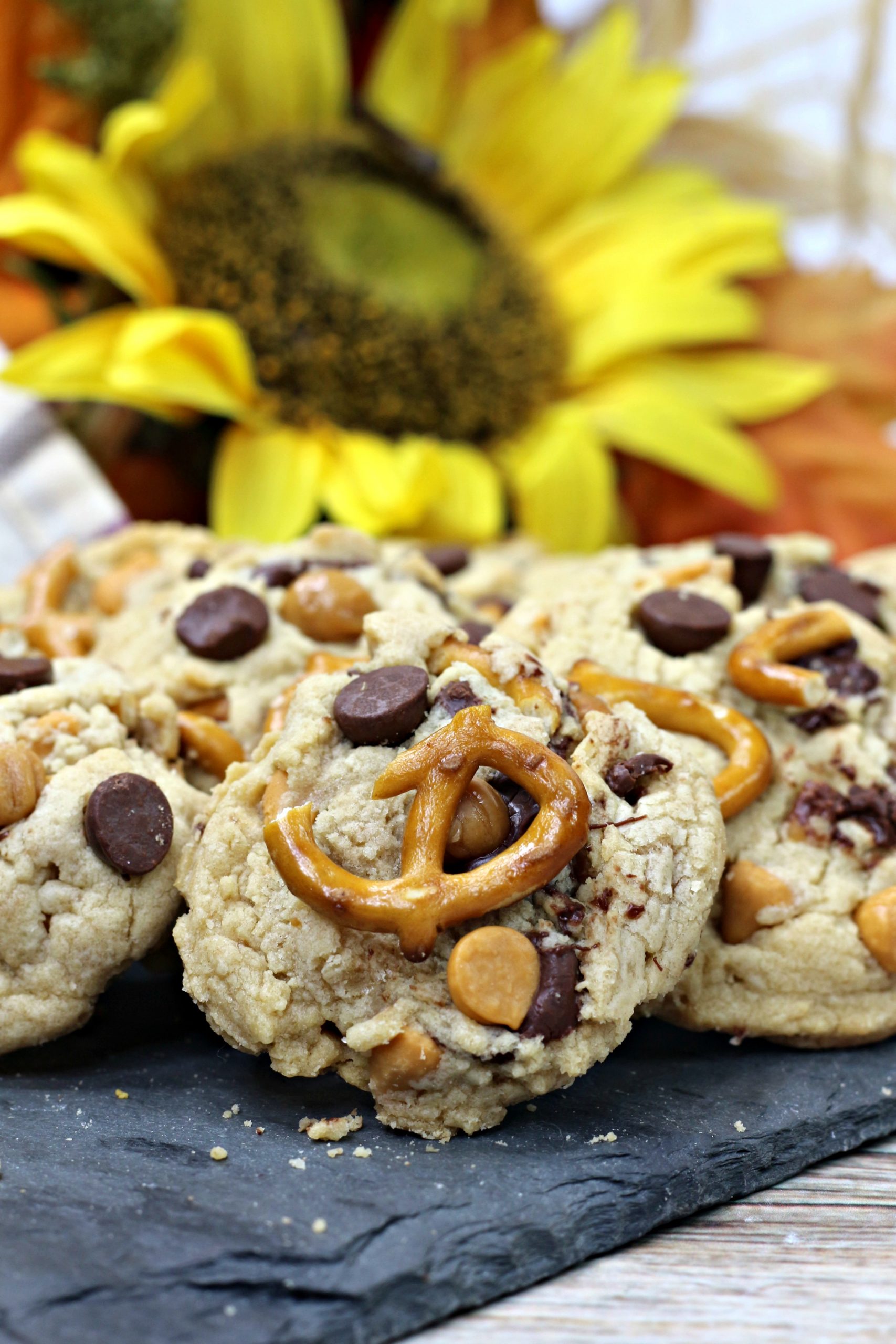 Are you drooling just reading the title of this blog post? You should be!
This will soon be one of your most popular cookie recipes of all time. If you bake them for friends and family, the will hand down be begging you for this cookie recipe. Sea salt, caramel, pretzels, and cookies. Yes, you are reading correctly! Four delicious ingredients all rolled into one even more delicious cookie.
A good chocolate chip cookie is possibly the best thing in the world. Straight from the oven with a cold glass of milk. Ah, they melt in your mouth. But do you know how you can make it even more delicious? Add in caramel and salty pretzels! You are probably thinking, "why would I put pretzels in a cookie?" but you won't regret it. Sea Salt Caramel Pretzel Cookies are thick, chewy, and a little bit of heaven.
Forget Chips Ahoy from the grocery store, you will never buy store-bought cookies again. This will definitely become an on-going obsession when you bake these Sea Salt Caramel Pretzel Cookies.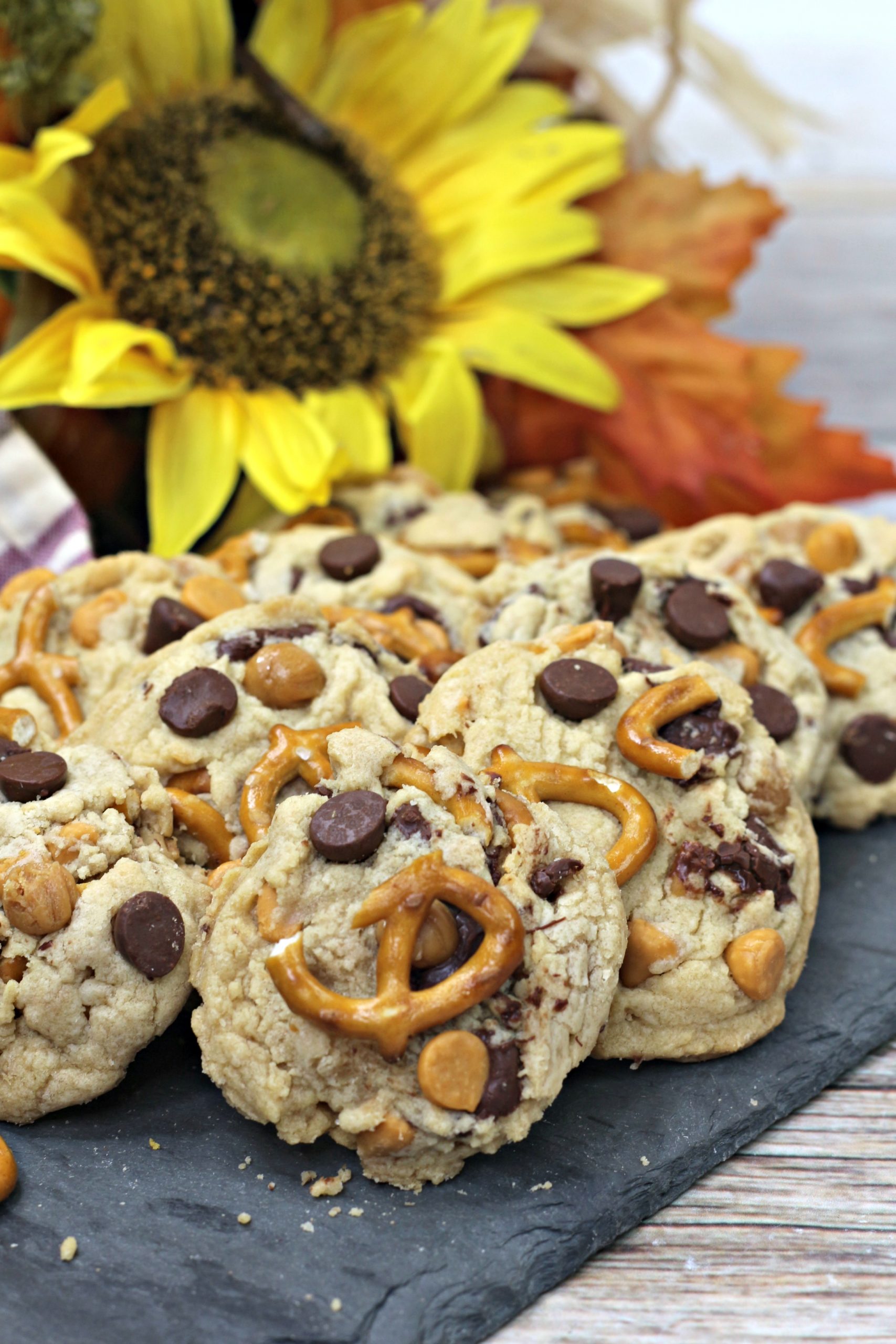 These cookies start with the basic cookie ingredients, butter, flour, cornstarch, baking soda, light brown sugar, sugar, eggs, and salt.
Then you'll need chocolate chips, caramel bites, caramel chips, and crushed pretzels. A sprinkling of sea salt and chocolate will give you the perfect mix of a sweet and salty combo. Why choose just chocolate chips when you can have both? These are cookie heaven!
They have a coveted buttery feel, a chewy center, and the perfect amount of crispy on the edges. With each bite, you get the caramel bits of sweetness, richness from the chocolate chips, and a little crunch from the pretzels.
For many, baking cookies together is a family tradition. You all gather around the kitchen and the kids always love mixing ingredients together and licking the bowl and spoons.
They can even help you scoop out the dough. You will see them all come running when it's time for the cookies to come out of the oven. Your house will smell so good they will be counting down with the kitchen timer. You will all be devoured so quickly.
You won't be able to have just one cookie. Get on it and make a batch today! If you are a huge fan of desserts that are both salty and sweet, this recipe is the one.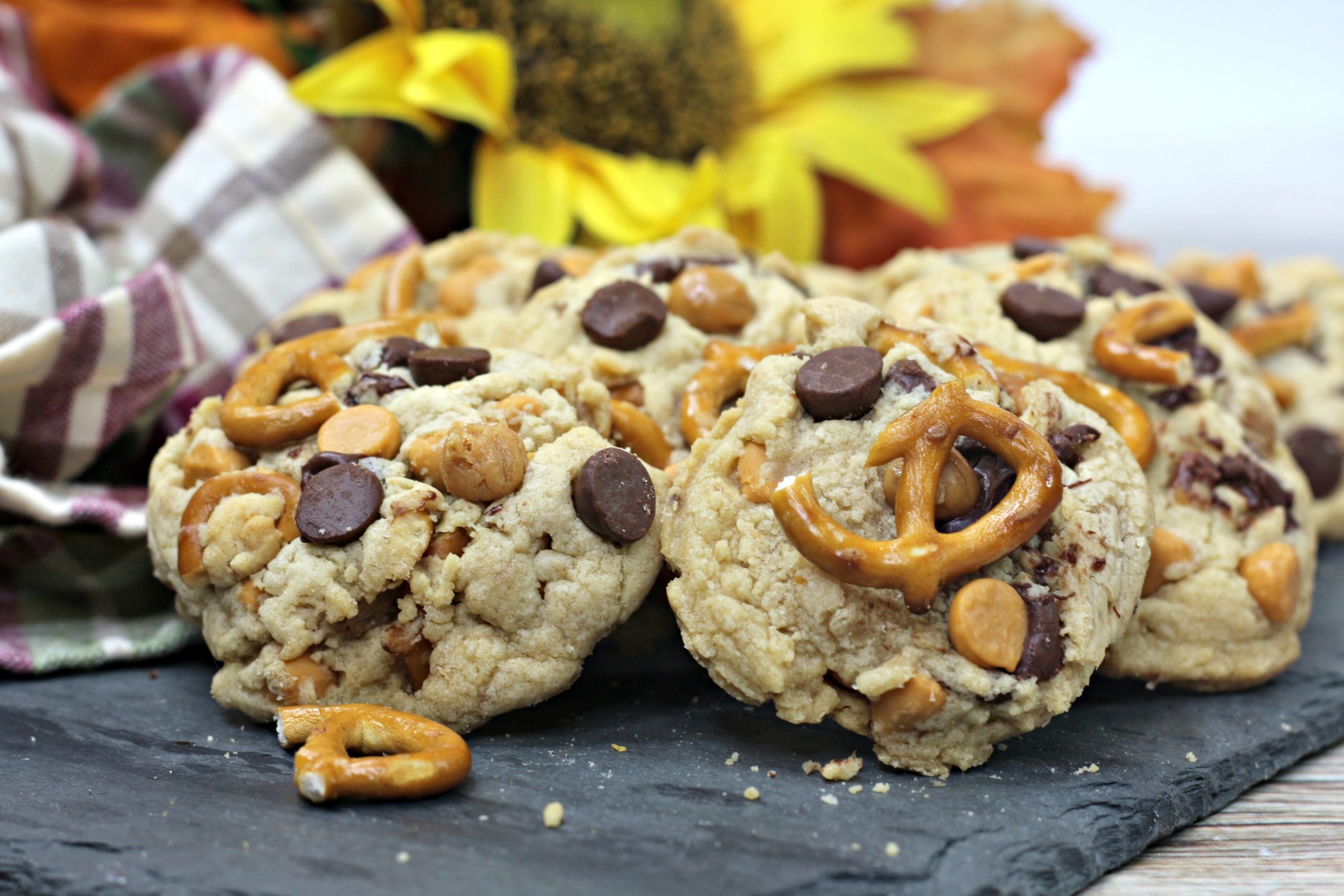 Did you make it? Tell us just how it went in the comment section below. How quickly did they fly off the cookie sheet? Let us know. Enjoy!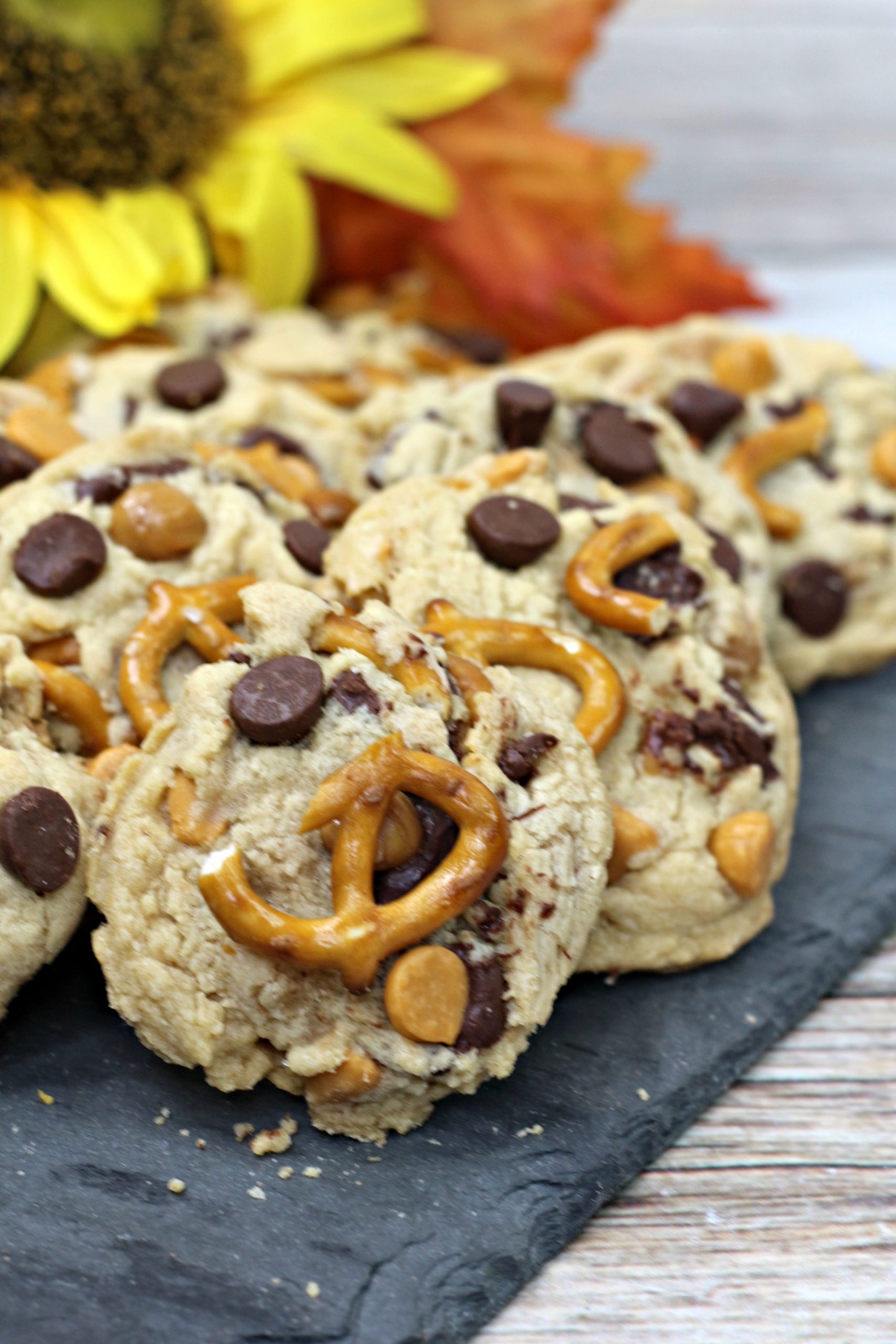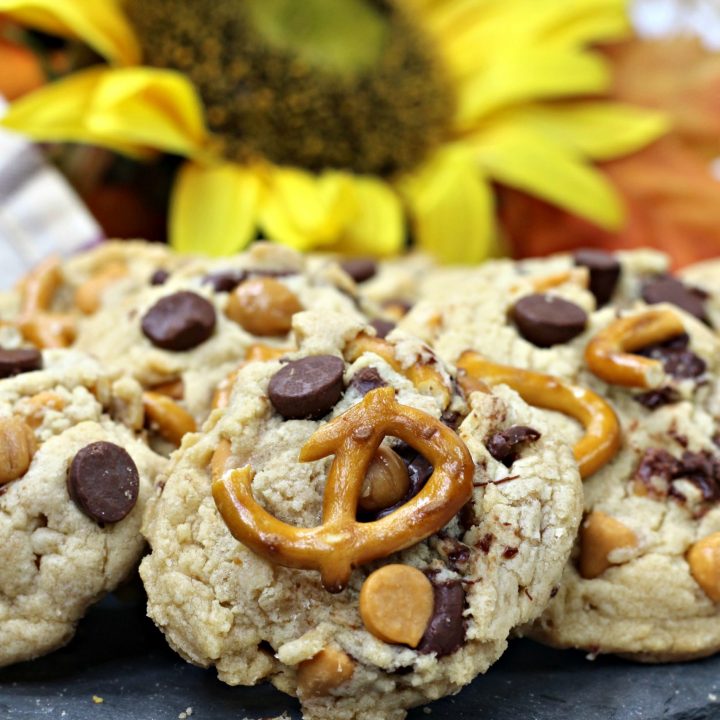 Sea salt caramel pretzel cookies
Ingredients
1 ½ C unsalted sweet cream butter, softened
1 1/2 C light brown sugar, packed
1/2 C sugar
2 large egg
4 C flour
4 tsp cornstarch
2 tsp baking soda
1 tsp kosher salt
2 C mini chocolate chips
2 C caramel bites
2 C caramel chips
3 C crushed mini pretzel, lightly crushed
Instructions
Preheat oven to 350 degrees and line two cookie sheets with parchment paper
Using a medium bowl, whisk together the flour, cornstarch, baking
soda, and salt until combined
Using a large bowl, cream together the butter, light brown sugar, and
sugar until light and fluffy
Add in the egg and cream everything together.
Slow mix in the dry ingredients until the dough has formed
Fold in 1 C of the chocolate chips, caramel bites, caramel chips and
crushed pretzels
Mix the remaining 1 C of the chocolate chips, caramel bites, caramel
chips and pretzels in a small bowl and set aside
Scoop 2 tablespoons of cookie dough onto the cookie sheet and bake for 6 minutes
Remove from oven and carefully sprinkle on some of the topping mixture
onto the cookies
Place back into the oven and continue to bake for another 4-6 minutes
or until lightly golden brown