When it's the holiday season there is something that comes right along with it, the good ole holiday stress. From baking cookies to party planning to make sure you checked everything off on your never-ending to-do list. It is one of the most wonderful times of the year but that doesn't mean it's stress-free.
This is the perfect fresh, delicious cocktail to unwind from all of the holiday stress. After all, the presents are wrapped and your shopping is complete, you definitely deserve a special treat. This is where the Santa Cocktail comes in!
From festive-martinis to eggnog to a spiced mule. There are plenty of options when it comes to the best holiday cocktails. All the tried and true cocktails come out during this time. But, if you are looking to upgrade your standard eggnog this season, there is an option for a simple holiday-inspired cocktail recipe. Just wait until you have a Santa Cocktail. It will be your hands-down go-to holiday season cocktail.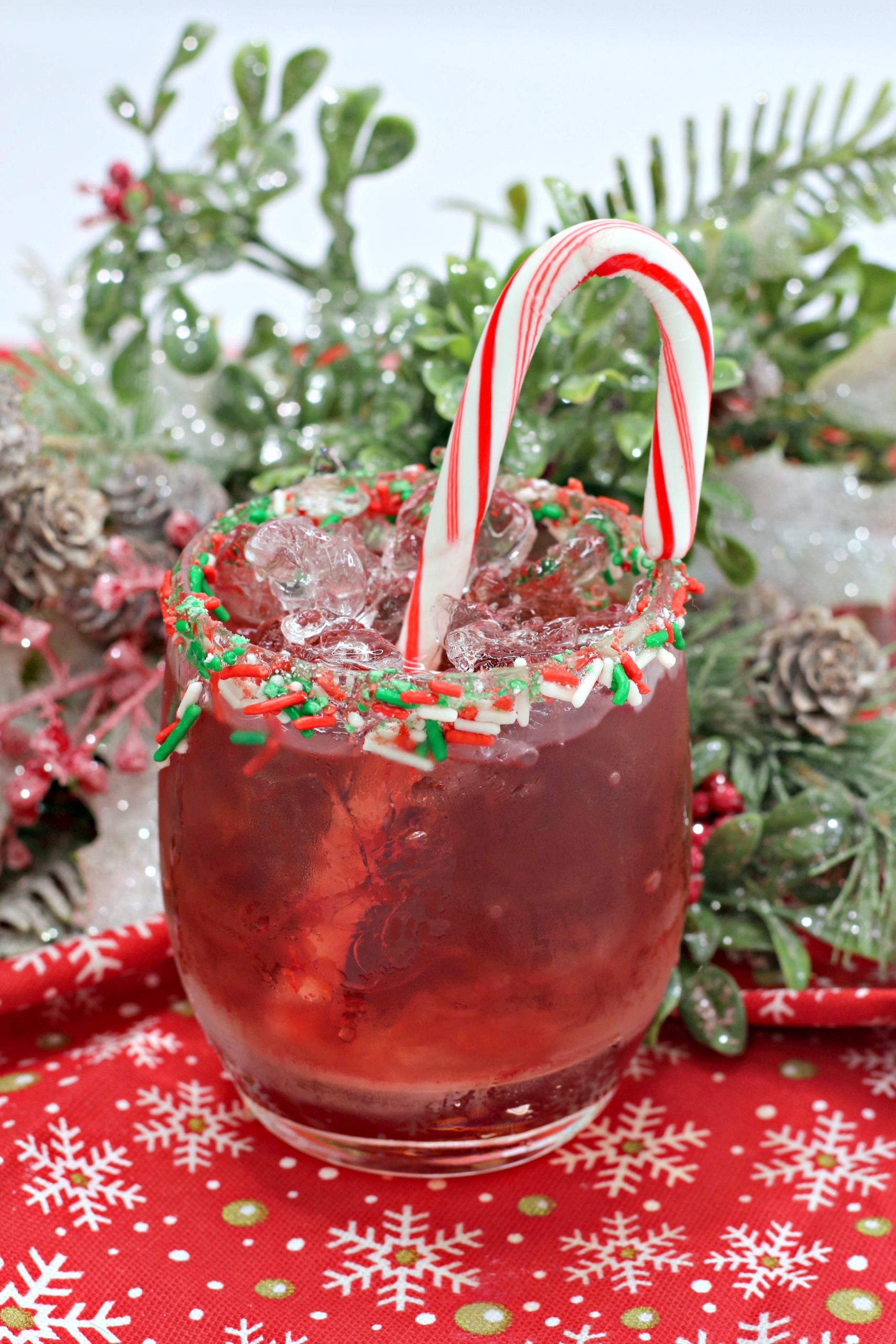 What's in the Santa Cocktail?
With the sprinkles around the rim of a pretty little glass, this cocktail is perfectly styled for the season. Add the bourbon, rum, cinnamon liquor, and cherry juice in a cocktail shaker. It hardly takes any time and isn't hard to make it taste good. Top off the glass with 7 up and toss in a candy cane for good looks. It also works to stir the drink and it's the perfect touch for the holiday drink. You can even serve it with
The Santa Cocktail is wonderfully delicious and incredibly easy to make. Now, if you're serving a crowd this holiday season or attending an Ugly Christmas Party, this is a must-bring to the party. The Santa Cocktail is festive, beautiful, and only requires a few ingredients.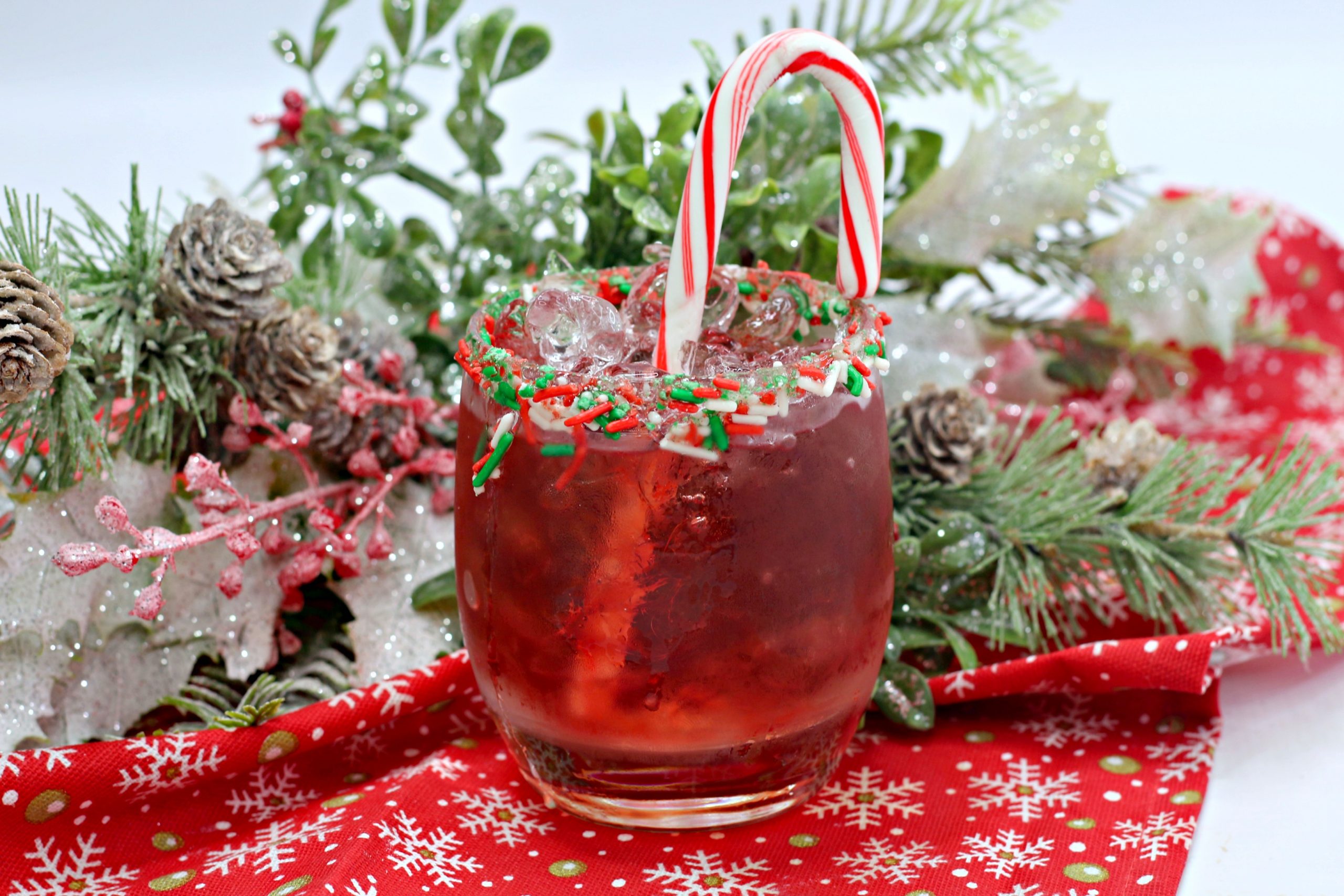 What do you serve with the Santa Cocktail?
This is a great drink to serve at your holiday party as guests arrive to sip while they eat appetizers. From cheese and crackers to a classic spinach and artichoke dip. It goes well with any type of appetizer. Or you can wait to serve it with the main meal!
As guests sit down at the table around a turkey, stuffing, mac and cheese, cornbread pudding, biscuits, cranberry sauce, and green bean casserole, they will have a drink to wash it all down. They will keep drinking it until dessert.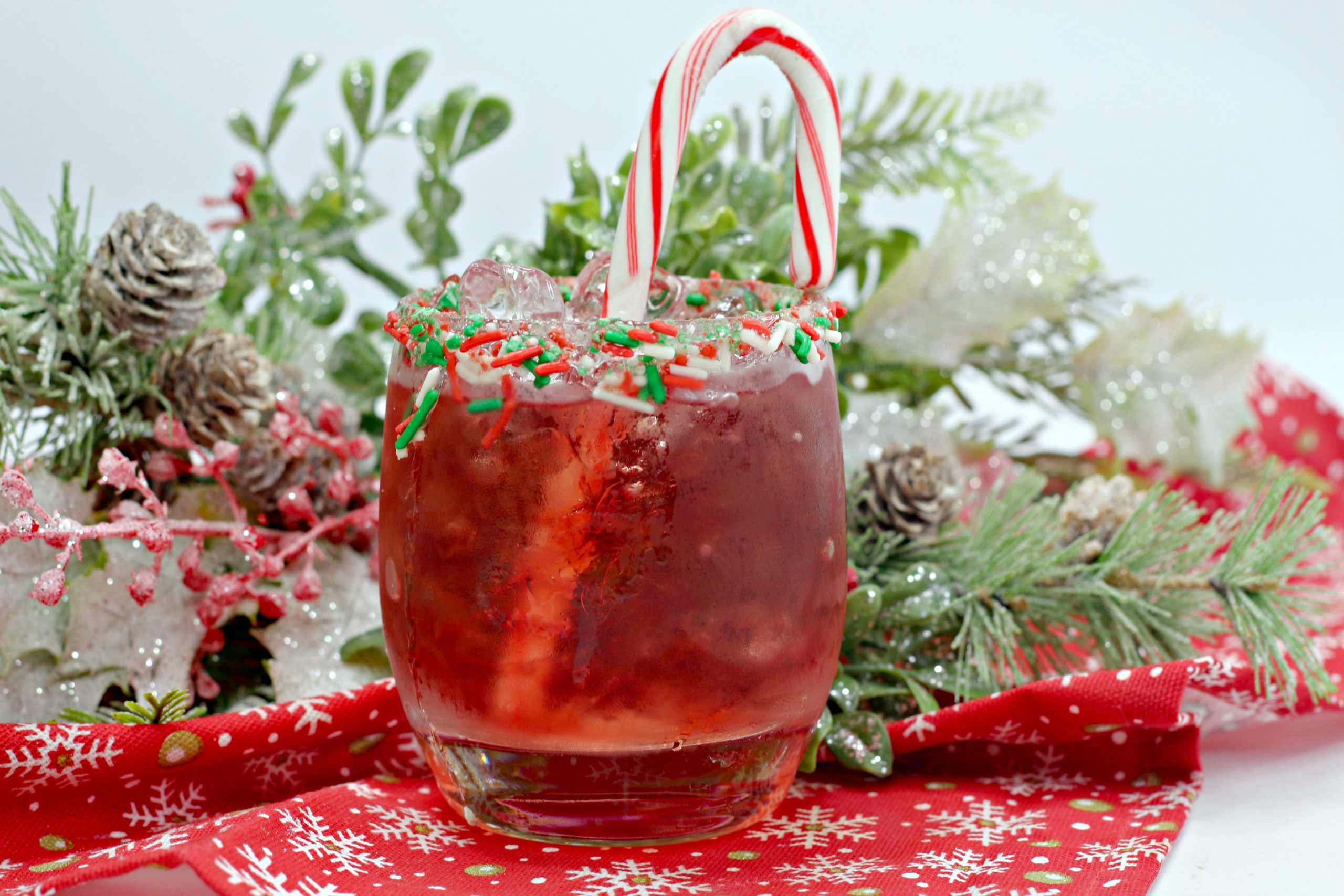 Don't drink booze? That is okay!
Need a cocktail without the alcohol? Just make it a mocktail! All you have to do is not add alcohol. But don't worry, it's just as tasty as the real thing.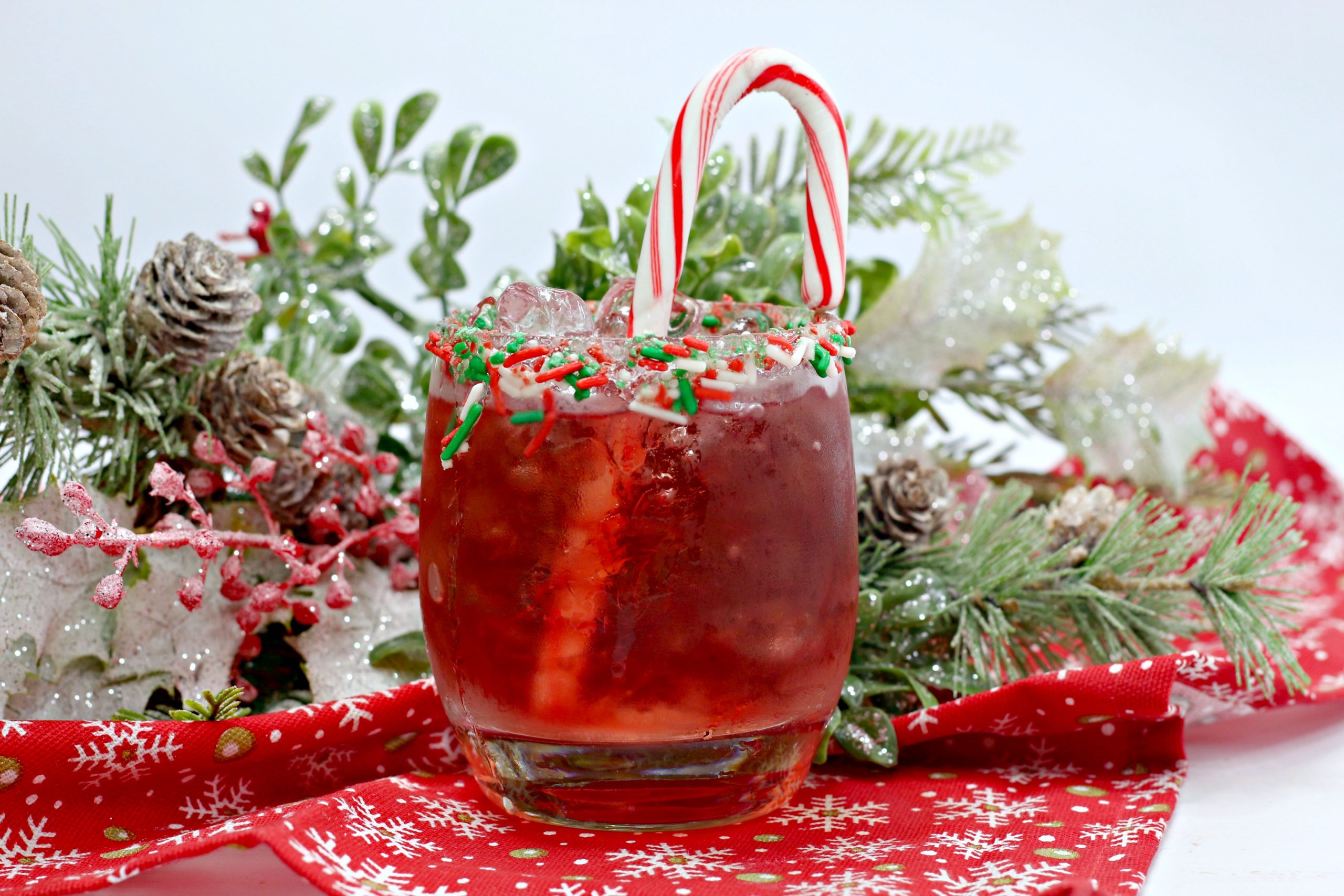 Did you make it?
Tell us just how it went in the comment section below. Let us know. Enjoy!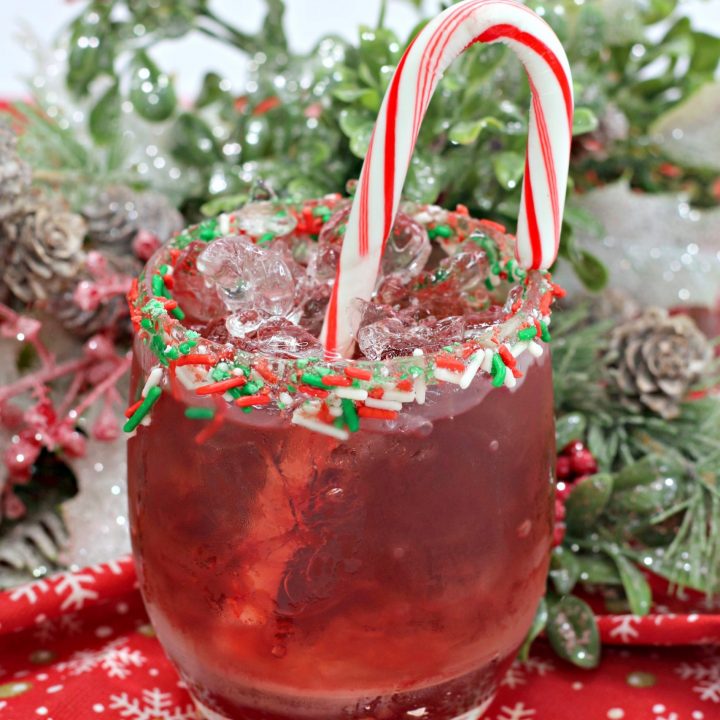 Santa Cocktail
Additional Time:
1 minute
Ingredients
Ice
1 oz bourbon
1 oz spiced rum
1/2 oz cinnamon liqueur
2 oz tart cherry juice
3 oz 7UP
2 tbsp. Simple syrup
Holiday candy sprinkles
Instructions
On a small plate or bowl add your simple syrup
On a separate small plate or bowl add your candy sprinkles.
Dip the rim of your glass into the simple syrup and then the candy sprinkles.
Set to the side.
Add the bourbon, rum, cinnamon liquor, and cherry juice in a cocktail shaker.
Shake to combine
Pour into your cocktail ice filled glasses.
Top with 7up