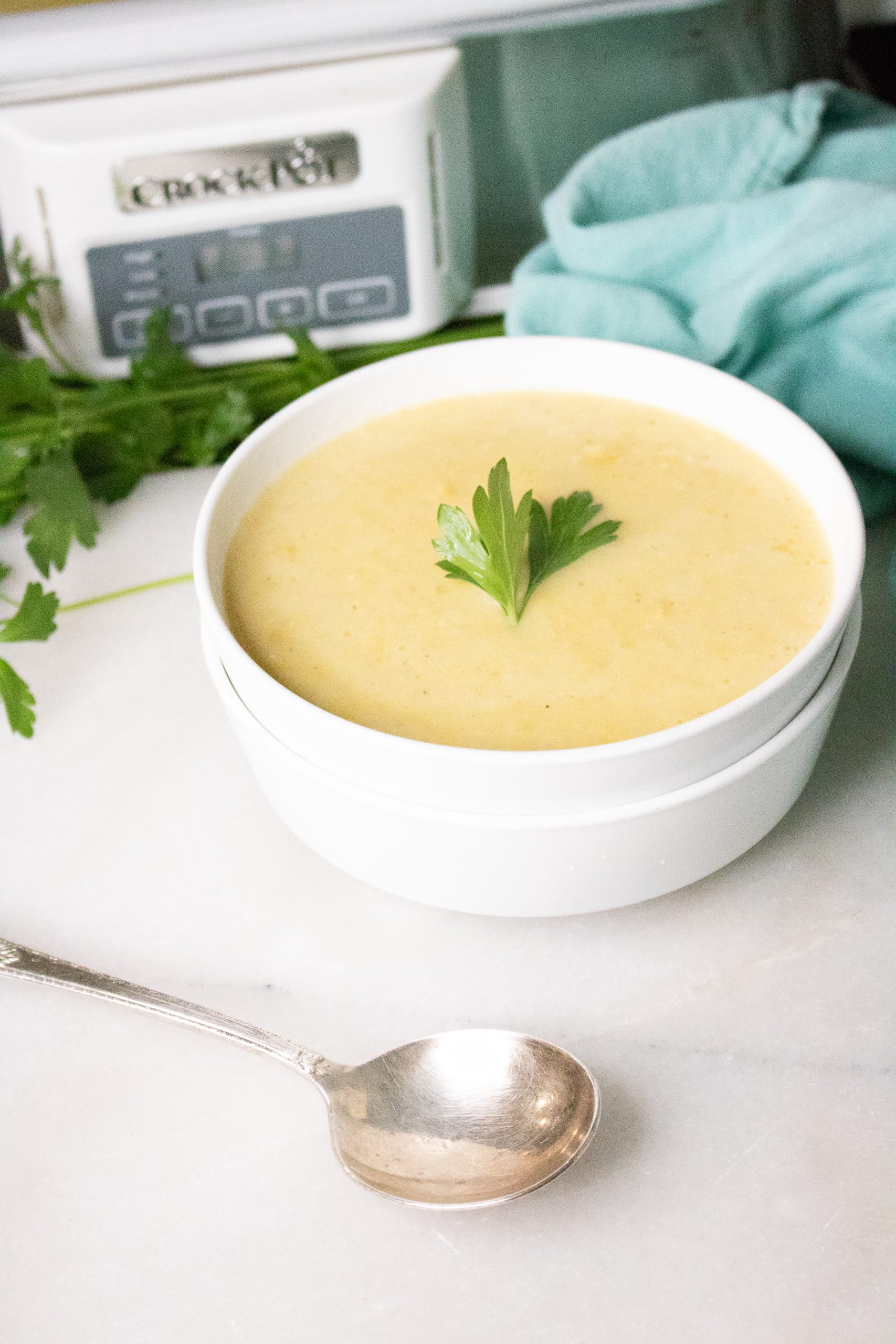 Light, fresh and delicious. It's one of that dump and go recipes making your life a little bit easier. It's like magic in a crockpot. Just perfection!
A creamy corn base adds a little bit of sweetness to this mouth-watering corn chowder. Slow Cooker Corn Chowder can simmer all day long in the crockpot and it's ready to serve as soon as it's dinner time. After a long cold day, there is nothing more comforting than coming home to a warm bowl of soup. Serve it with some fresh bread or homemade biscuits.
They are both great for dipping! Serve with a side salad to complete the meal! If you want to add a little topping, you can garnish it with chives and bacon once you put it into a bowl. Top it off with a bit of meat and it's just delicious! This is going to be your favorite soup all year long soon, legitimately.
It is the best and so satisfying. It simmers all day in the crockpot, making it a meal that is pretty much effortless.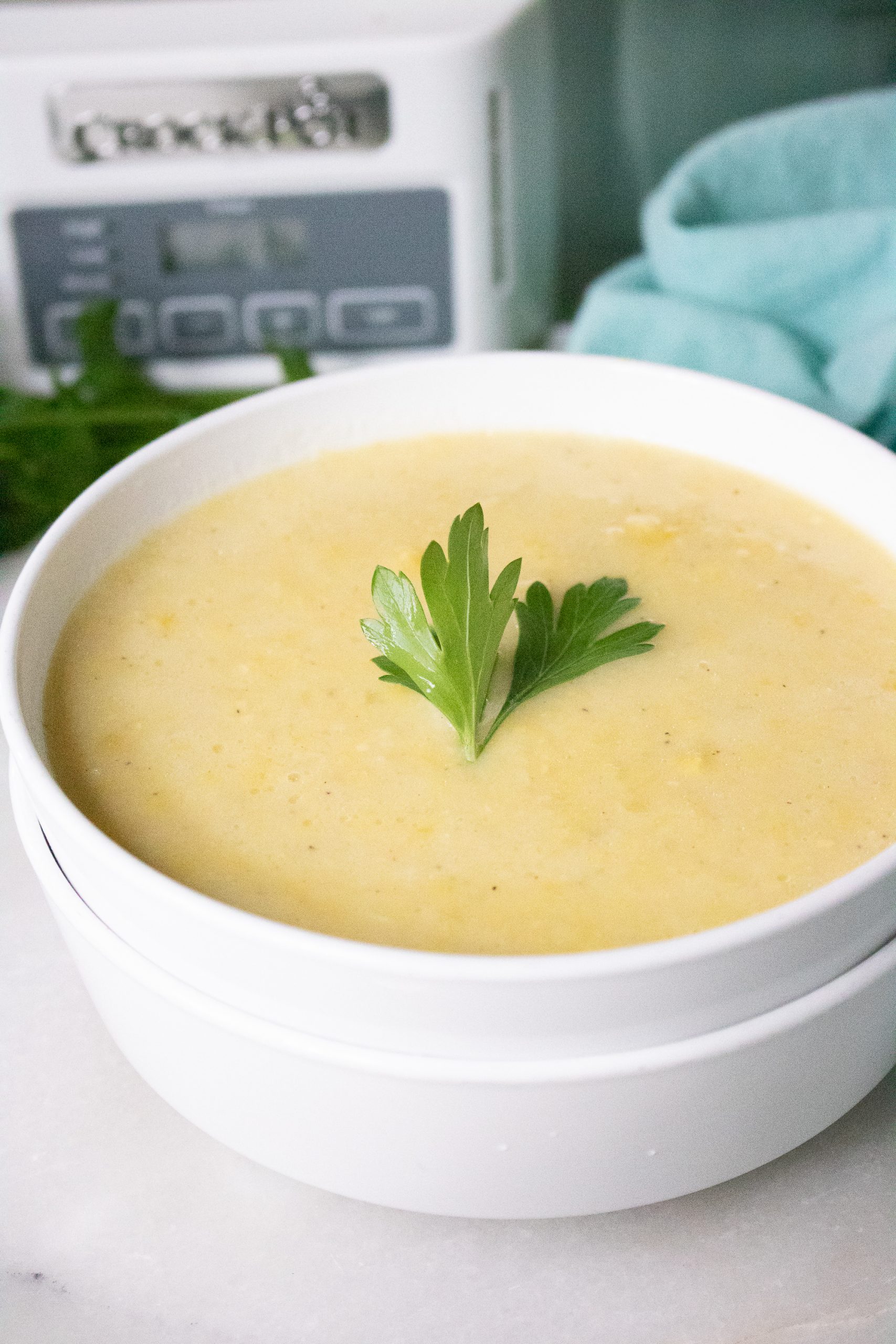 This meal isn't just for cold winter days. Because you don't have to turn on your oven or stovetop, you are using your slow cooker, it won't heat up your home. It's a great meal to throw together, head to the beach for the day, and when you get home after it keeps your house nice and cool. You can get the ears of corn from your local produce stand for just $1! Farm fresh corn is the best during those summer months.
Don't fret, if it's wintertime or a chilly Fall day and fresh corn on the cob isn't available, frozen corn kernels are just as good. Nothing can beat this cozy soup. Slow cooker meals are seriously satisfying for every season. It will soon be your go-to in the crockpot or instant pot. Cozy up with your bowl of soup and enjoy the warmth in every bite. Any meal that takes minimal meal prep and doesn't heat up the house is a win-win. If you want to make it extra easy on yourself, you can prepare all the fresh ingredients the night before.
As soon as you wake up just pop them all in the slow cooker first thing in the morning as you make your coffee. You won't have to think about dinner for the rest of the day! Just let it cook itself.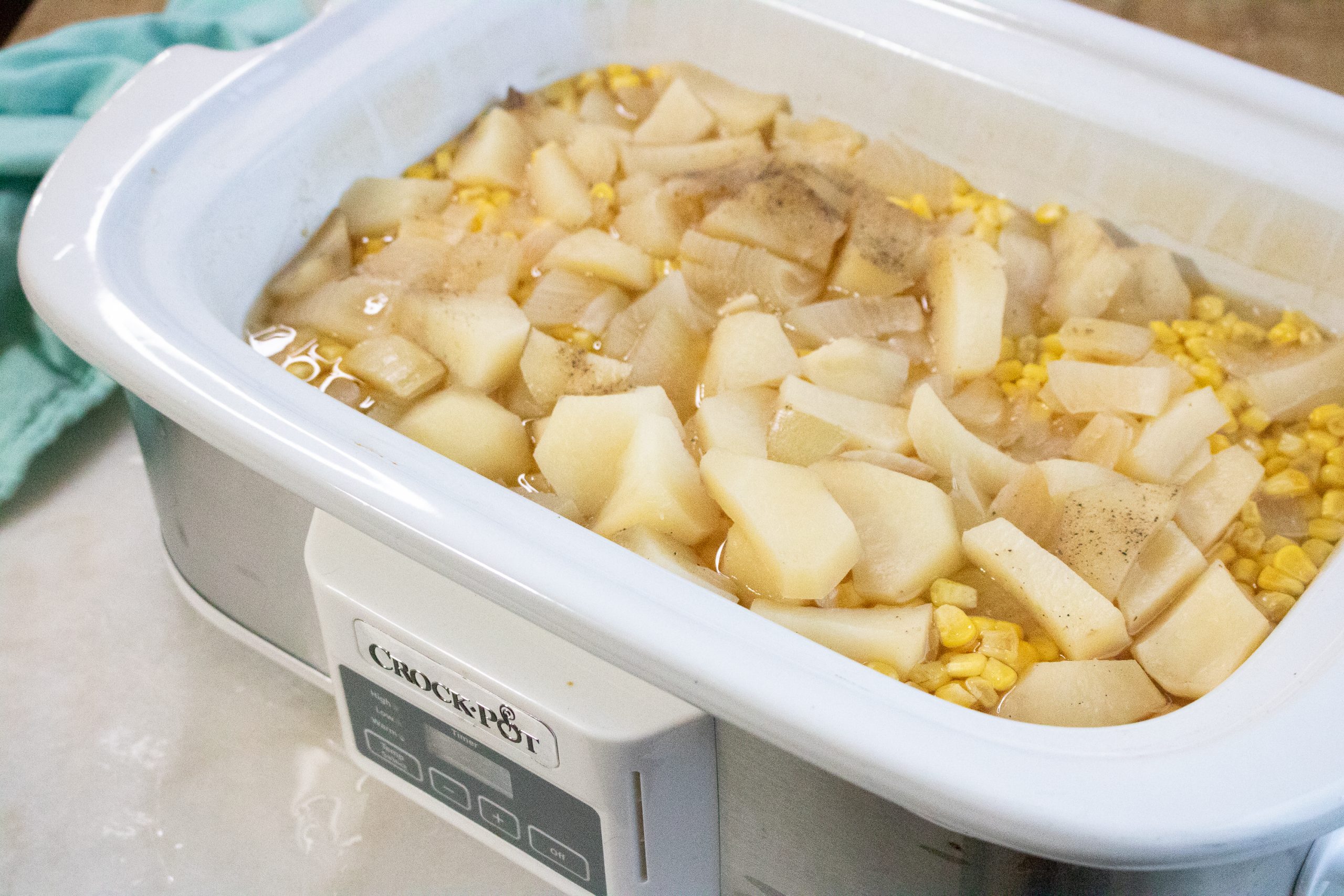 The best thing about a crockpot meal is the amount you can make. This will be a huge batch that will last a few days in the fridge, so you and your family can have it a few times.
It's great for leftovers! You can freeze it too. Just make sure you place it in airtight freezer containers or in freezer ziplock bags. You can freeze it for up to three months! Once you are ready to eat it again just thaw it in the fridge for about 24 hours.
Warm it up on the stovetop or microwave, and you are ready for another delicious meal.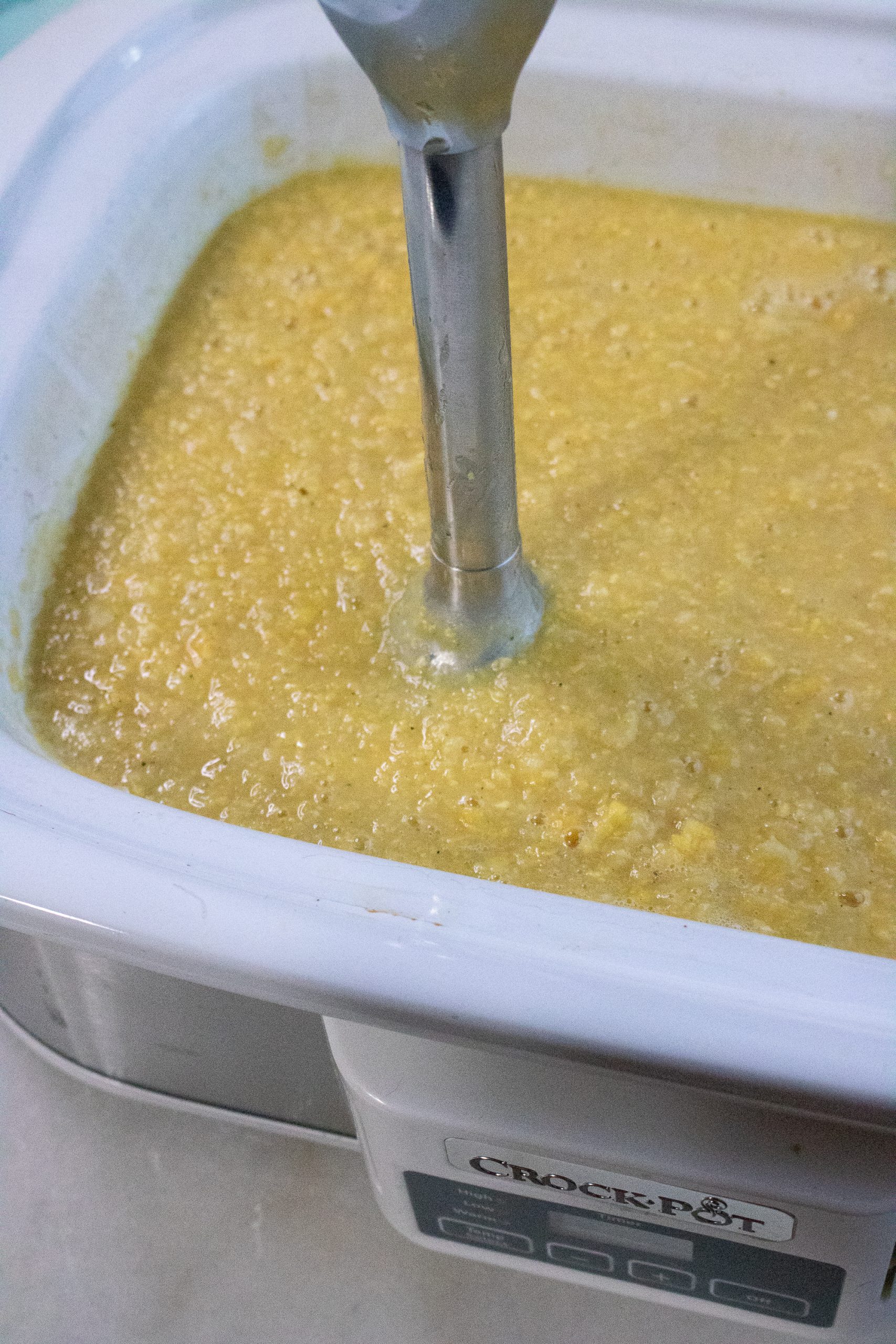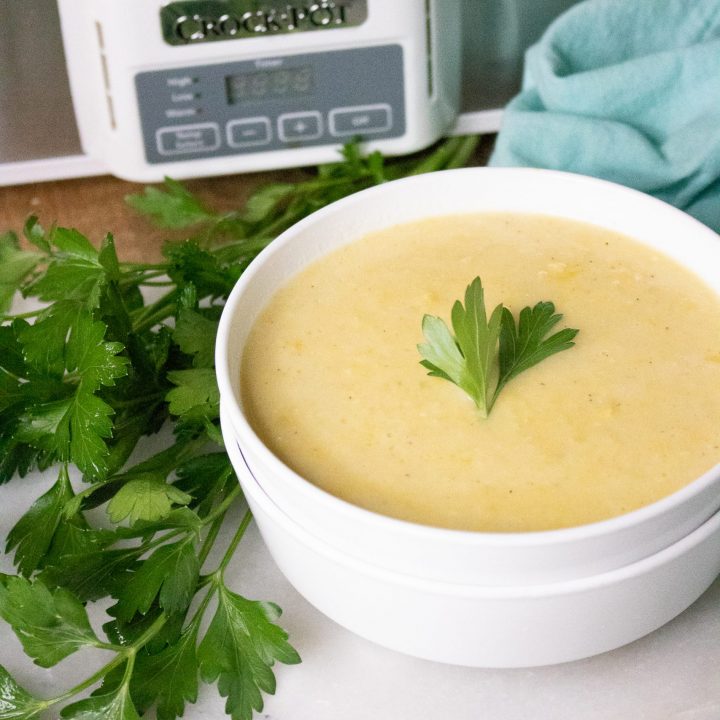 Slow Cooker Corn Chowder
Ingredients
4 cups corn, fresh cut off the cob or frozen
3 medium sized potatoes
1 medium onion, chopped
½ teaspoon salt
½ teaspoon pepper
2 cups chicken broth
2 cups milk
¼ cup unsalted butter
Instructions
1.Add the first six ingredients into the slow cooker. Cook on low heat for 8 hours.
2.Use an immersion blender, regular blender or a food processor to puree the soup before returning to the slow cooker.
3.Stir in the last 2 ingredients and cook for an additional hour.