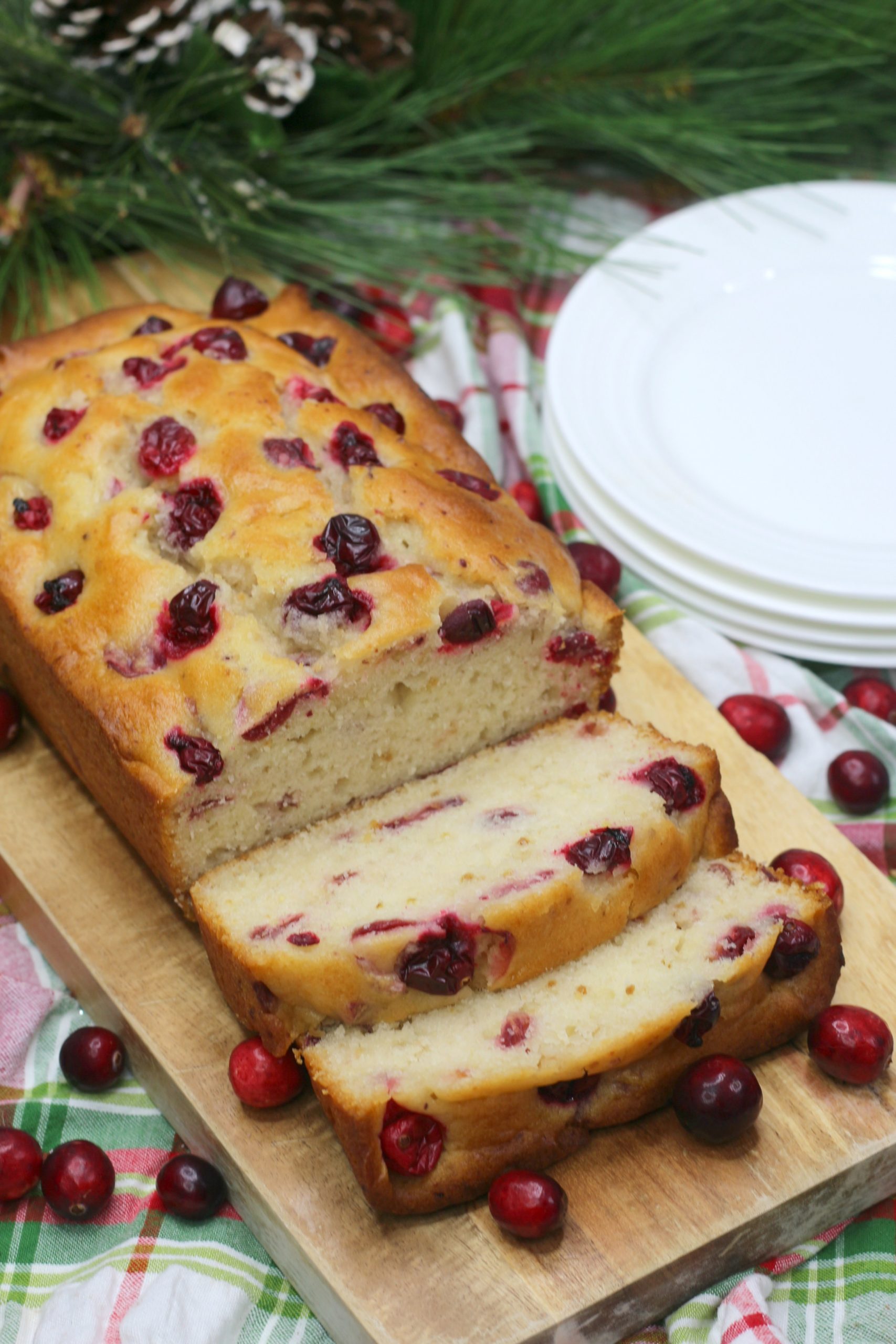 What foods and scents come to mind when you think of Christmas and the Holiday season? The top of that list will be cinnamon, clove, and cranberry. Whether you burn candles, incense, or do what I do and add all those into a pot of water and boil, your house smells fantastic.
I bring you the essence of the holiday season with my Orange Cranberry Banana Bread. It has so many wonderful and healthy fruits you won't feel guilty eating it.
The holidays are filled with many desserts, and some should stay, and some should go like fruit jello cake and those dry fruit loaves. My bread is so delectable and will crumble in your mouth. Heat a slice and melt some butter on top for a breakfast treat or a little snack.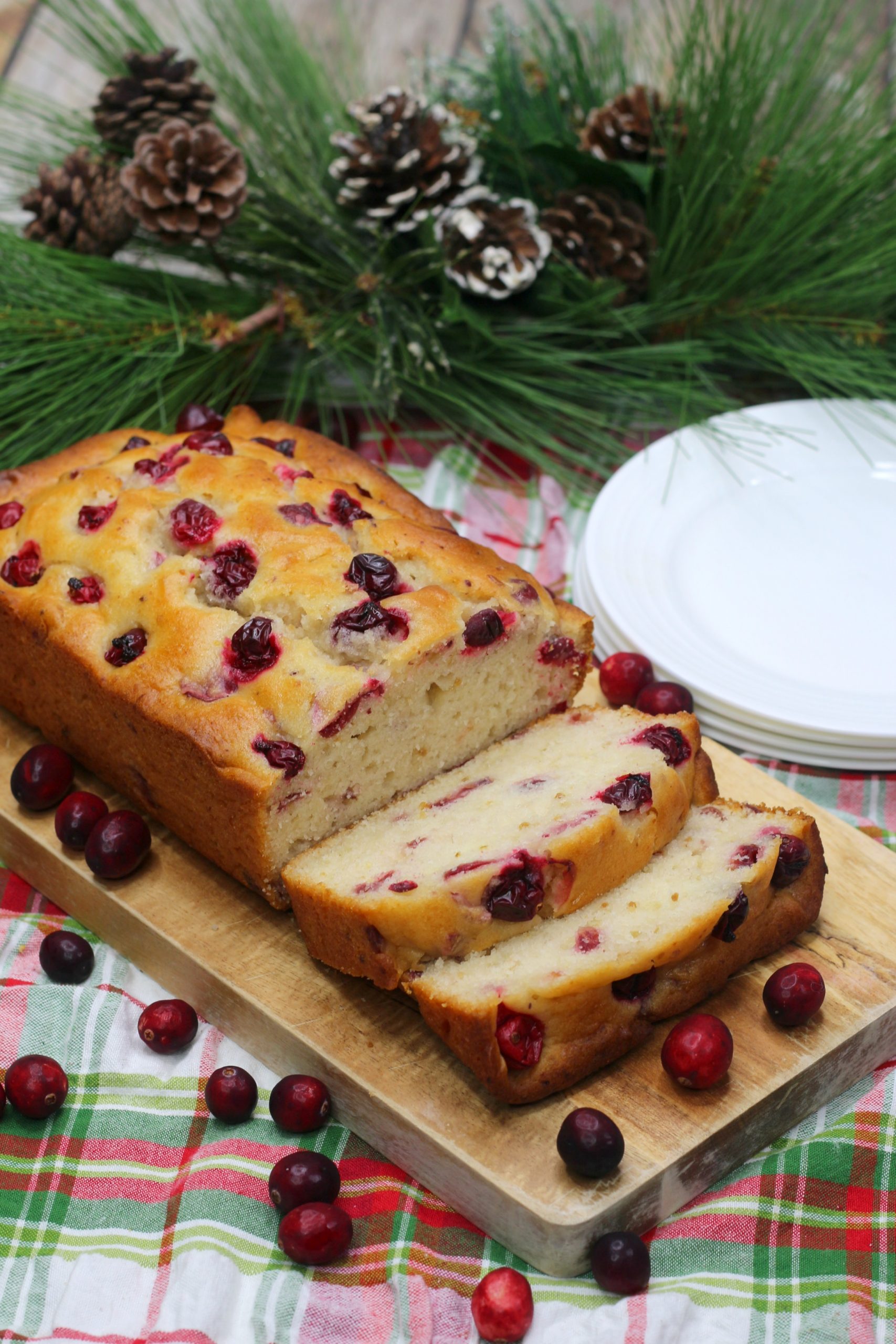 I used orange zest, which is the skin of the orange graded into small pieces. Those pieces pack the punch of flavor and hold the oranges essential oils, which means the taste is super concentrated. I did not use a lot of orange zest with this recipe because orange juice is included in the batter.
Using buttermilk over regular milk adds a slight yogurt flavor and creaminess to the bread. It is also thicker than regular milk, which can make your dough runny.
In my Orange Cranberry Banana Bread, the cranberries are whole, so the flavor is trapped, and they don't stain the bread red. Cutting them prior can make your bread too wet with all the other creamy ingredients.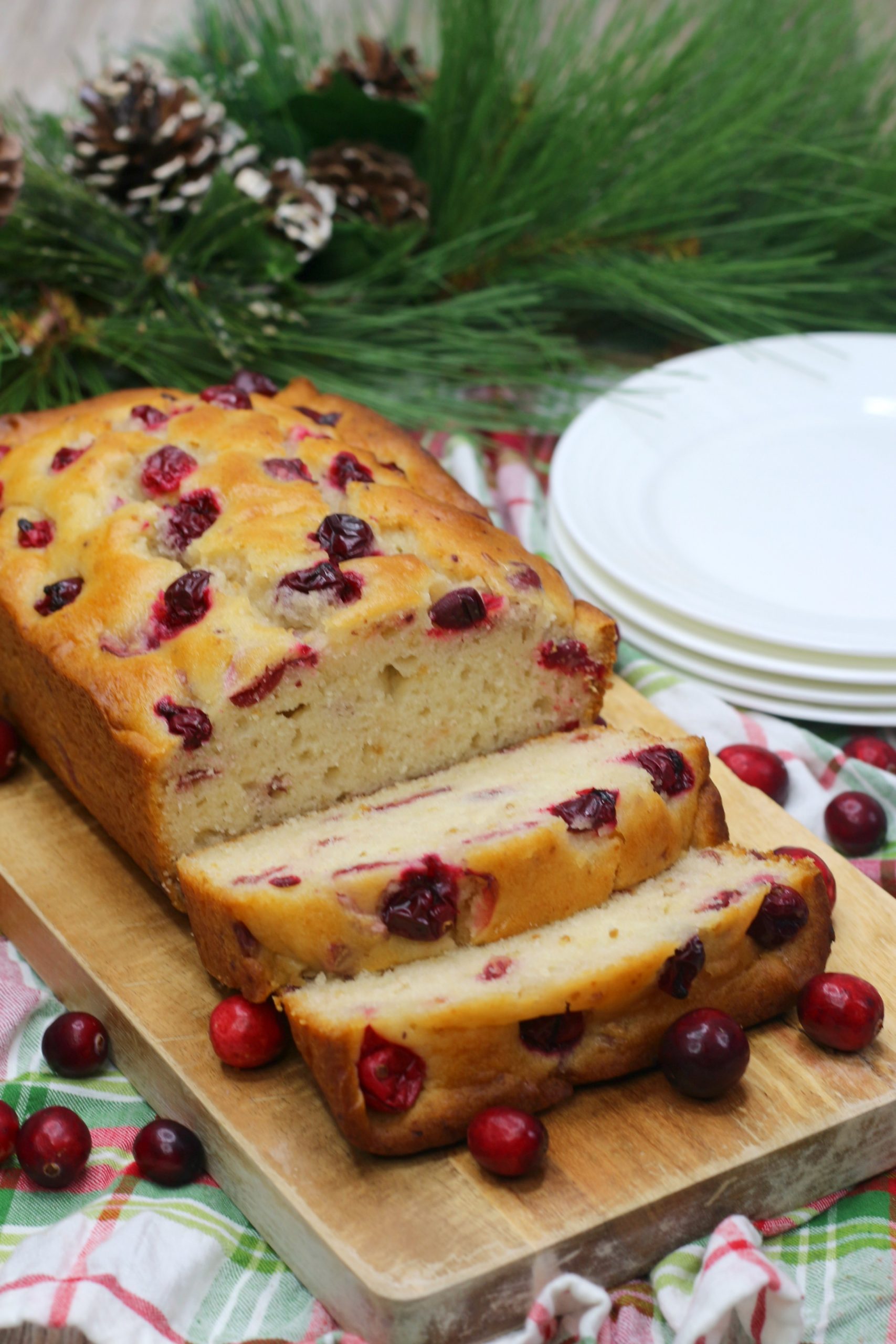 Always use a very ripe banana when making any type of dessert. It makes it easier to mash but also tastes better and has more incredible health benefits. The peel should have brown spots, and the banana itself will be pretty easy to break out. The longer you let your bananas sit, the sweeter they get.
Bananas are full of potassium, vitamins, magnesium, and so much more! I didn't go for regular milk because the creaminess of the banana will make the bread loaf super moist on its own. You want it to be able to hold its shape but not turn into a brick.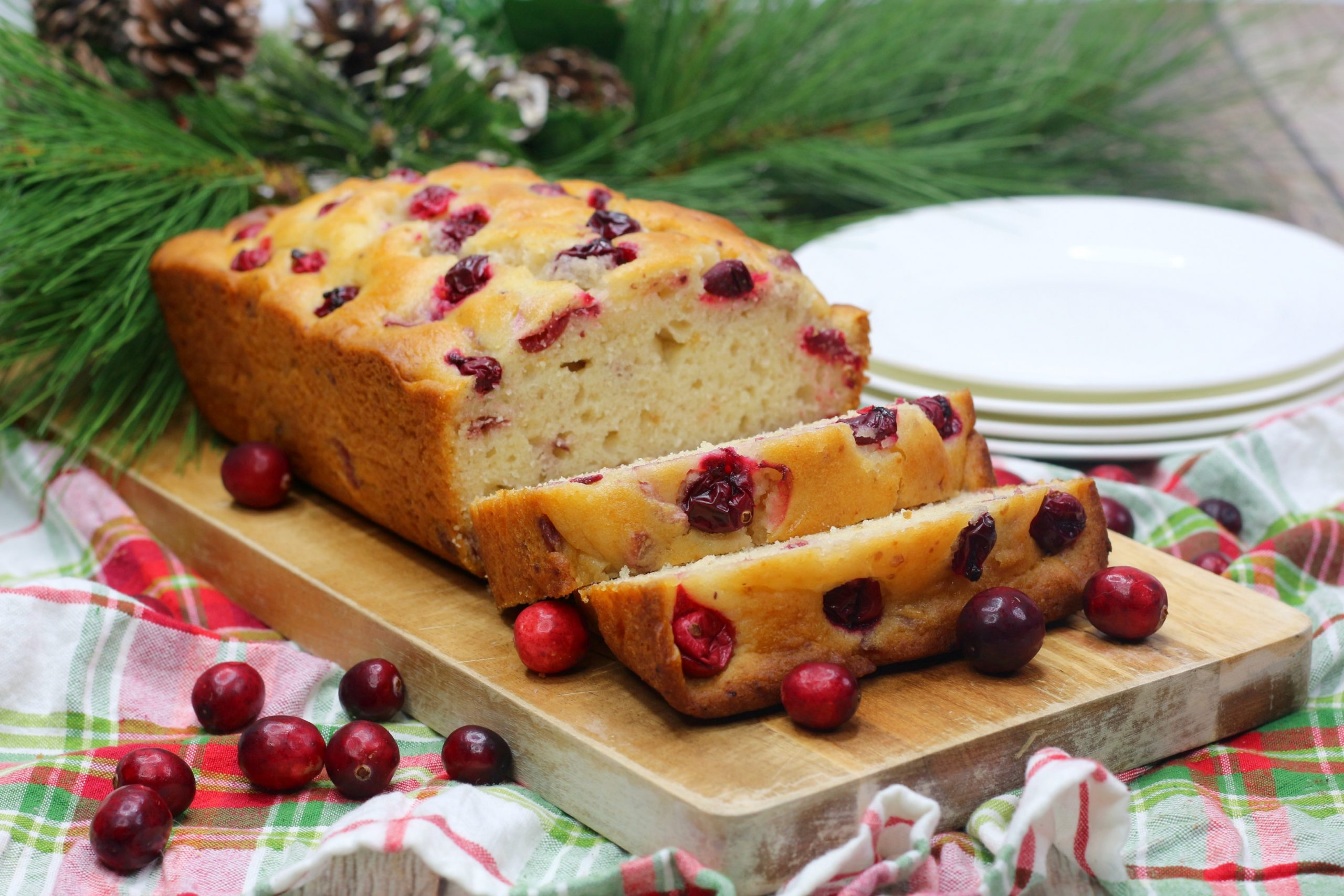 The measurement will create one perfect loaf of Orange Cranberry Banana Bread, so if you want to share it with loved ones, double the ingredients. Suppose you make multiple loaves at a time; you want to measure and bake separately.
The temp and cook time is designed for a single loaf. If you are like me, you want to bake a few extras to hand out to people. Sharing the love of this scrumptious treat with friends or maybe a new neighbor who moved in during the winter months you haven't been able to meet yet.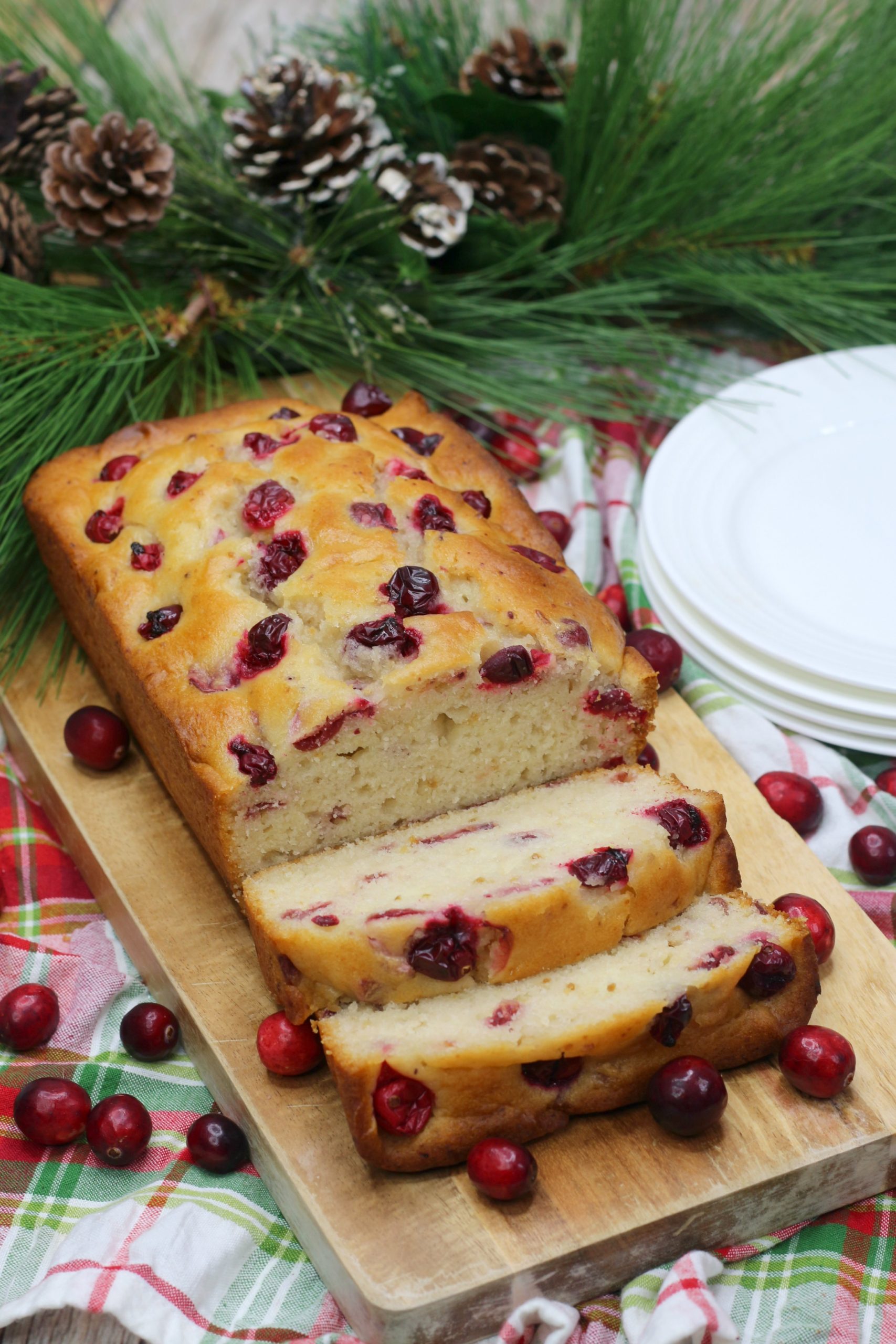 If you want to incorporate some of those flavors, I mentioned sprinkle cinnamon on top right before baking at the beginning of this post. The cinnamon will melt into the dough and also add a golden-brown crust.
Did you make it? Tell us how it went in the comment section below. Let us know. Enjoy!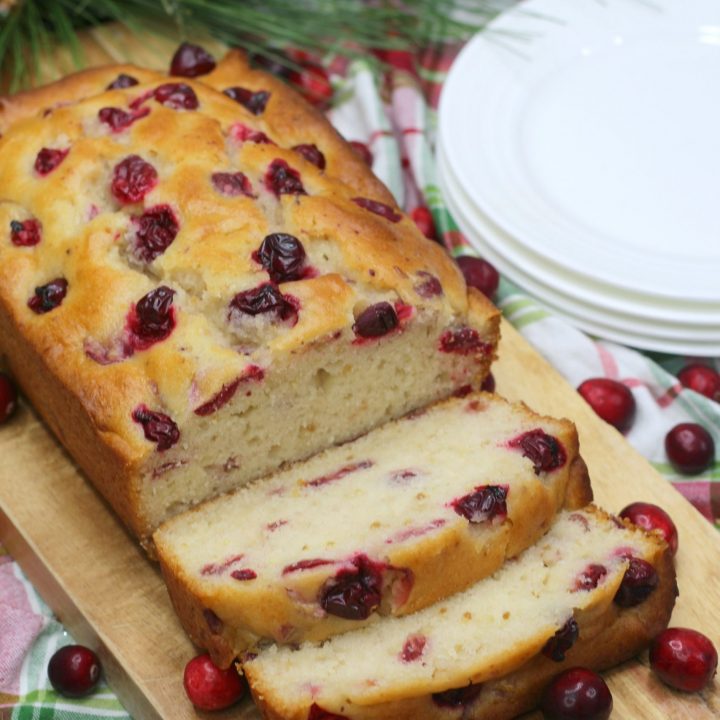 Orange Cranberry Banana Bread
Ingredients
1 1/2 C flour
1/2 tsp kosher salt
1 tsp baking powder
1 C sugar
1 Large oranges, zested
¾ C buttermilk
1/2 C canola oil
2 large eggs
1 tbsp fresh squeezed orange juice
1 tsp pure vanilla extract
1 1/2 C fresh cranberries
Instructions
Preheat oven to 350 degrees and spray a 9x5 loaf pan with pam baking spray
Using a large bowl, whisk together the sugar, salt, orange zest,
flour, and baking powder until combing
Using another large bowl, beat together the buttermilk, eggs, oil,
orange juice and vanilla until combined
Gradually whisk in the dry ingredients until combined
Fold in 1 C of the fresh cranberries
Pour the batter into the loaf pan
Sprinkle the ½ C of cranberries on top of the batter

Bake in the oven for 60 minutes or until a toothpick comes out clean


Allow to cool completely