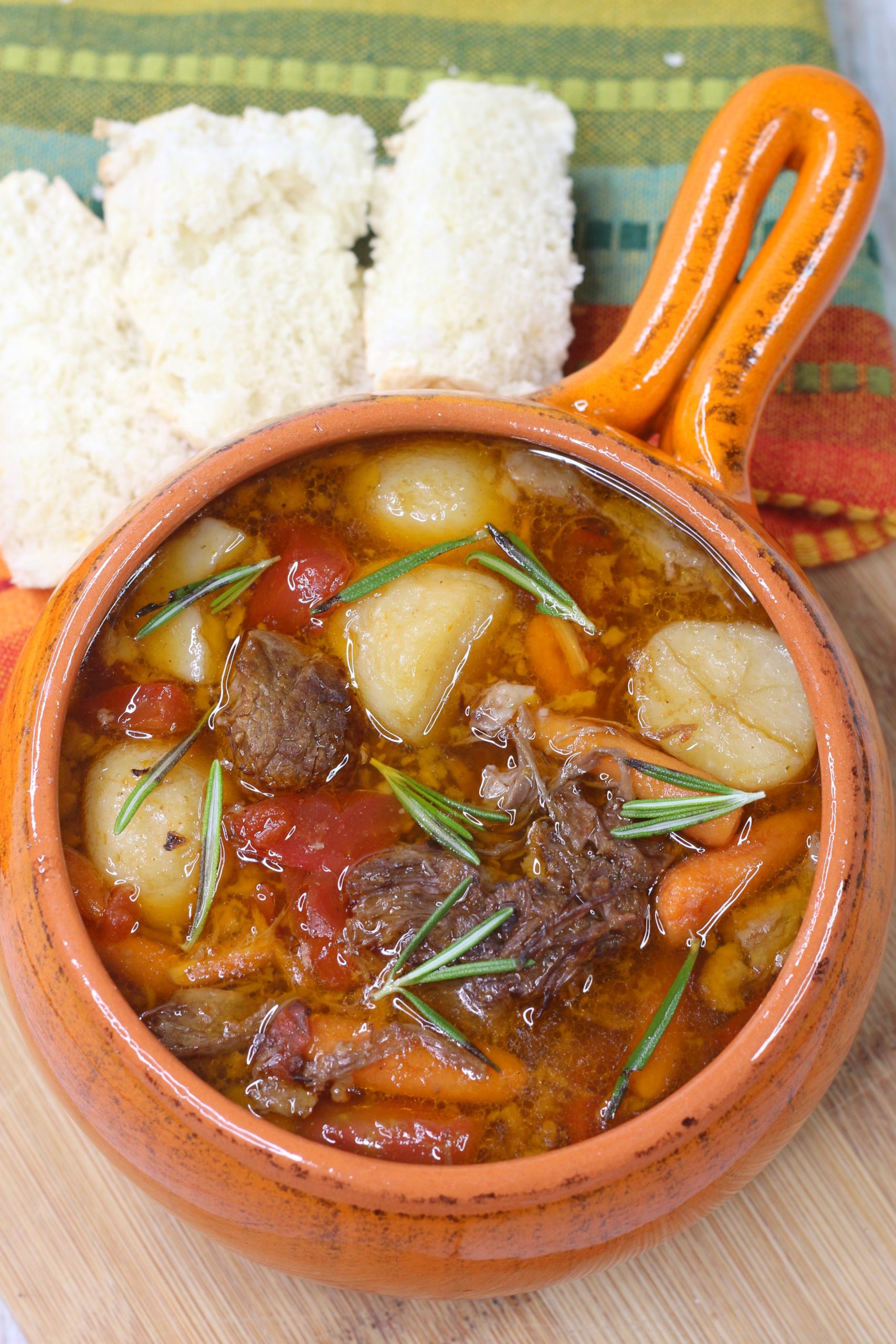 Happy Saturday, friends! When you think of pot roast, what comes to mind? The first thing is probably you pulling out that crockpot and slow cooking your roast all day while at work.
Most of us try to plan out our meals, especially as parents, so we don't end up at Mcdonald's every night. Along those fries are super yummy, it is not the healthiest of meal choices.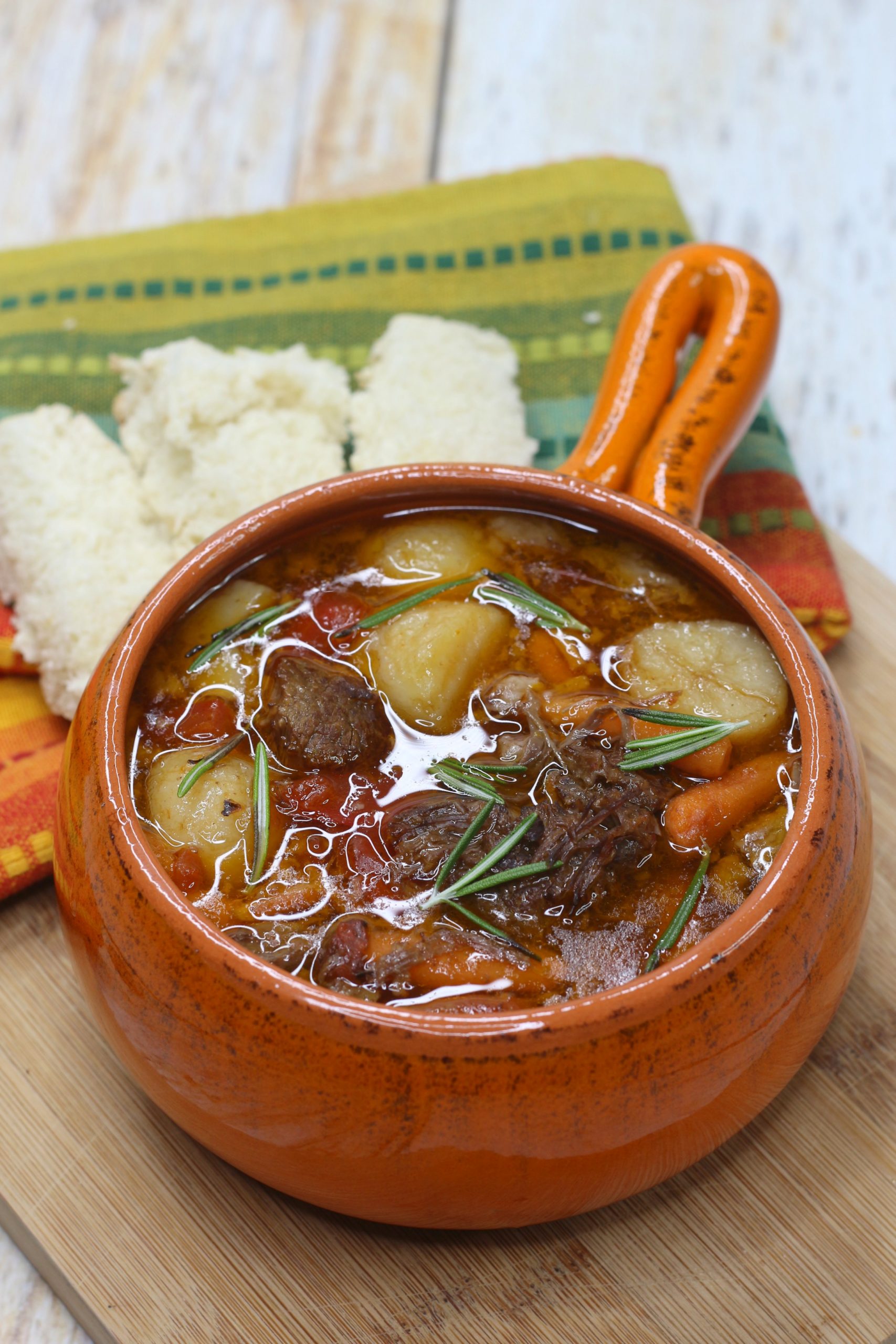 It's a weekday, and you set your alarm a few minutes early so that you have time to prep the roast for the crockpot. But you end up hitting snooze just a few times. Waking up in a panic, you grab your coffee up and out the door. Oh well, you tried. Well, what if I tell you that a fall apart home-cooked meal can be prepped, cooked, and served within 40 minutes. You probably would say that's crazy, or the food is dry from overcooking.
Not with this recipe! Allow me to introduce you to Instant Pot Roast Soup. You get all the leading food groups in one healthy dish. Juicy potatoes, carrots, and fire-roasted tomatoes are just a few ingredients that boost this soup to the next level.
We all know that cooking meat too high too fast will dry it out and remove any flavor you had hoped to get out of it. This pot roast soup is made in an instant pot; it secures all the juices, so the dish steam cooks rapidly without drying anything out.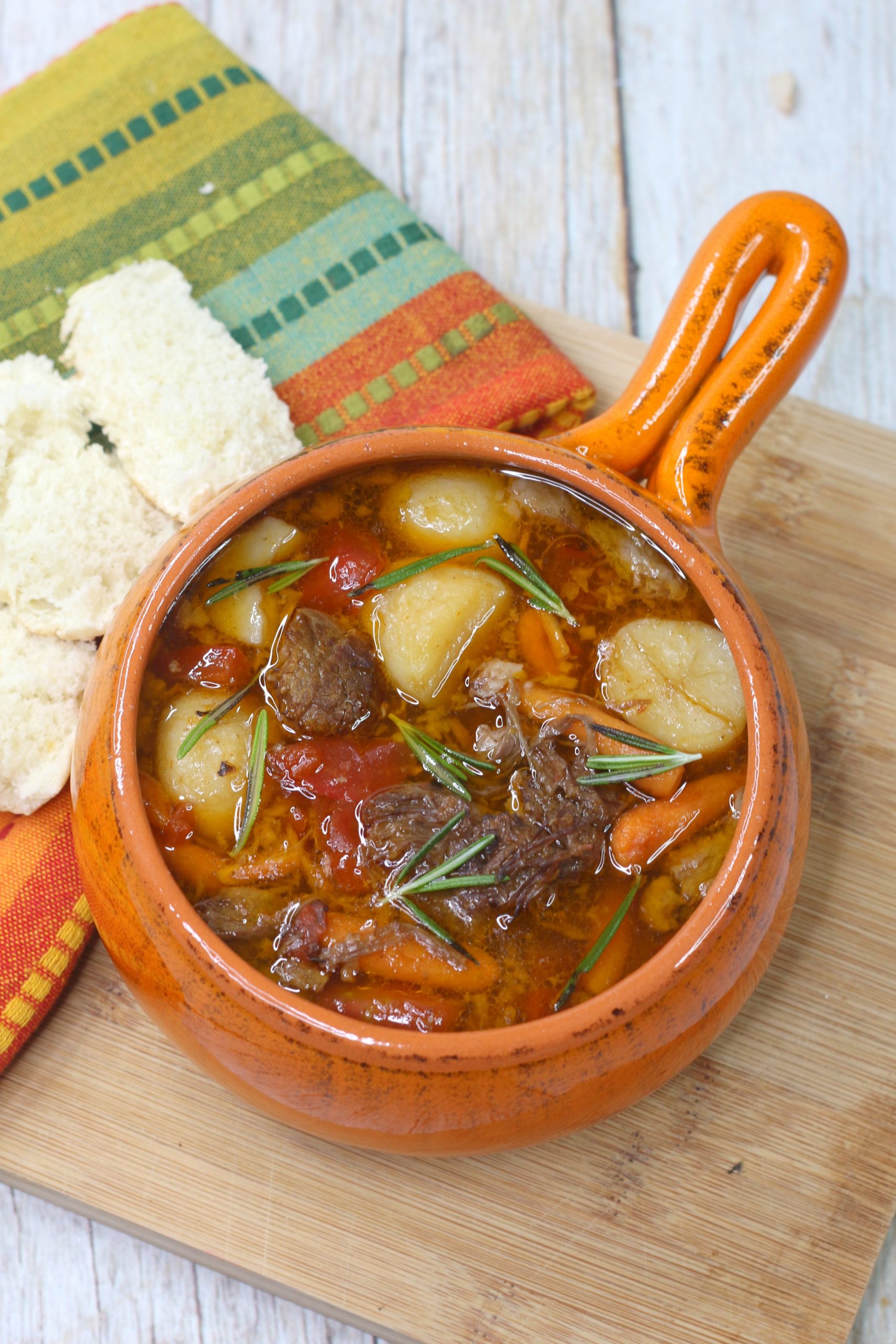 Roast meat can be prepared in two ways for a pot roast soup. You can sear the meat in a hot cast-iron skillet with garlic and butter before adding it into the Instant Pot.
This technique browns the entire outside of the roast to lock in moisture. The second method is applying seasoning to the meat and just dropping it to let the instant pot do its job.
The main difference between this recipe and traditional pot roast is the added broth. Typically you add broth or water to the pot roast to keep the meat juicy, but a lot of that liquid gets soaked up.
This recipe calls for two 32oz containers of beef broth to be added. It sounds like a lot, but a good amount of it will evaporate during the steaming process, leaving you with the perfect soup base.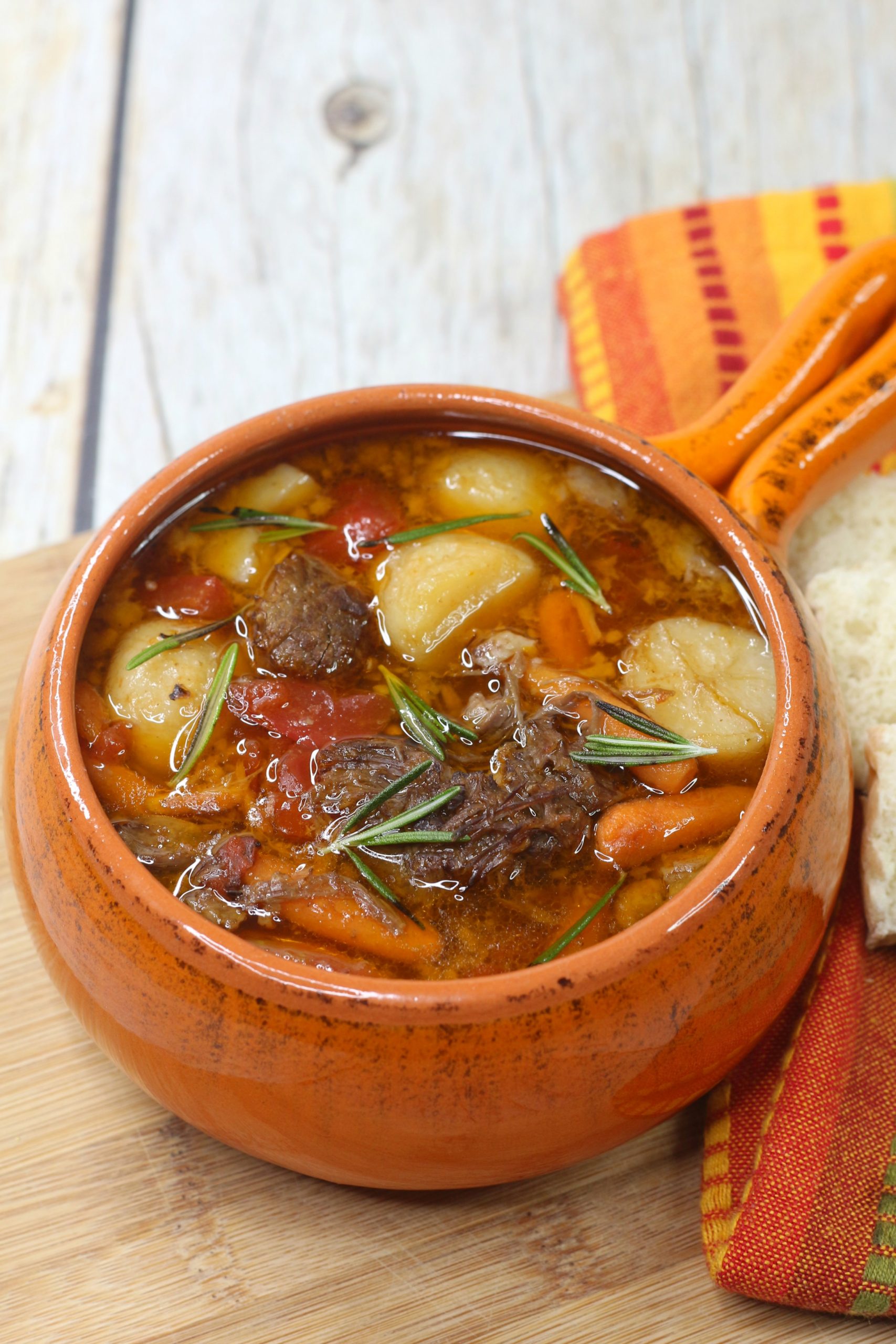 Fire-roasted tomatoes come pre-canned if you don't want to roast them yourself. You will notice a slight char on the outside of the tomatoes. After the flame hits them, it brings out more of the sweetness in the tomato and adds a smokey flavor. Subtle, but oh so delicious.
Using the onion soup mix packet from Lipton helps to thicken up your liquids. Not enough to consider it gravy, but just enough for the consistency to not be so watery.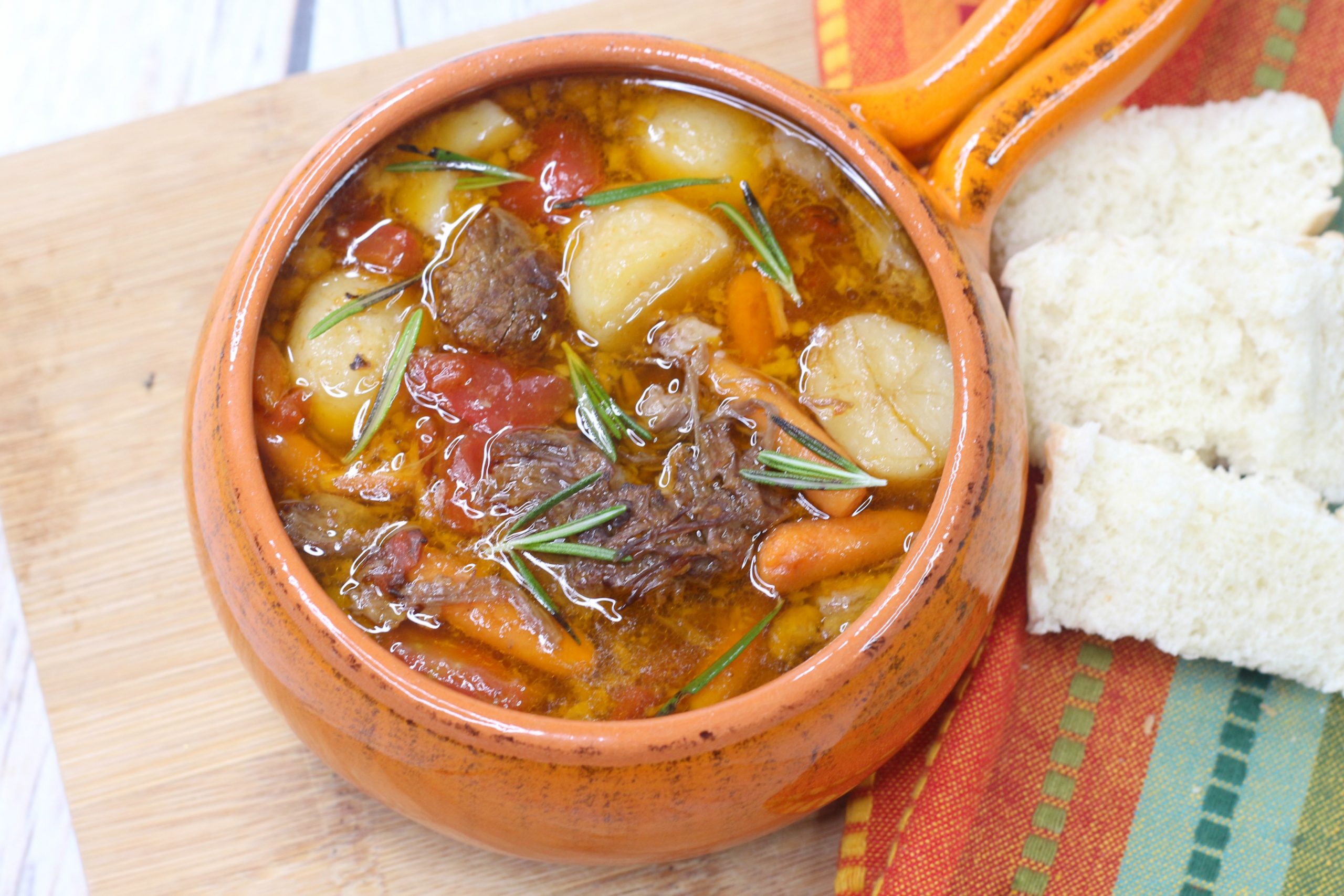 Instant Pot Roast Soup is a quick and healthy meal option for the family at whatever time of the year.
Plus, most of these ingredients you probably already have been sitting in your cabinet or on your Lazy Susan.
Thyme, Rosemary, and Oregano are the perfect pairing when preparing meats. You can use the dried version or the fresh leaves if you want to spend a few extra bucks at the grocery store.
Did you make it? Tell us just how it went in to comment section. Let us know. Enjoy!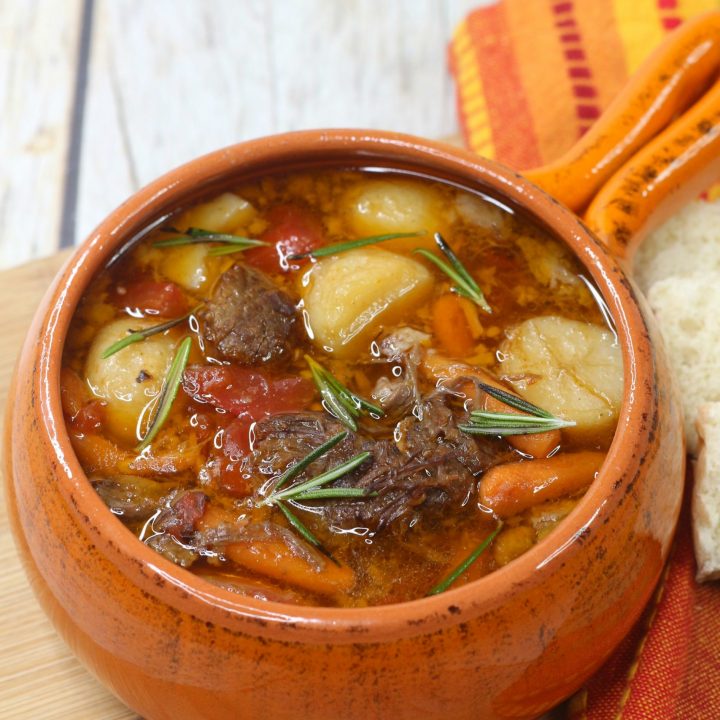 Instant Pot Roast Soup
Ingredients
2 lbs beef roast cut into half.
1 tablespoon olive oil
1/2 teaspoon salt
1/2 teaspoon pepper
2- 32 oz beef broth.
2 cans of baby white potatoes, cut in half.
2 cups baby carrots
2 cans fire roasted tomatoes
1/2 teaspoon thyme
½ teaspoon fresh rosemary
2 teaspoons of oregano
2 bay leaves
1 packet of onion soup
1 teaspoon minced garlic
2 cups water
Instructions
Press the saute button and add your oil.
When HOT add your salt and pepper seasoned meat.
Brown for 4-5 minutes.
Add 1 32oz of beef broth, cover and seal the vent.
Set to the manual for 10 minutes.
Allow the pressure to come down naturally for 10 minutes.
Carefully open the vent and lid.
Add the rest of the ingredients and stir to combine.
Cover and seal the vent, set to manual for 14 minutes.
Let the pressure come down naturally.
Open the vent and remove the lid.

Allow to sit for 19 minutes before you serve.