What are two flavors you didn't think would go together but ended up being a perfect pairing? I bet Pumpkin and chilies would be on that list!
These flavors complement each other quite well. You get the creamy and fruity taste from the pumpkin, followed by the spiciness of the chilies. In this recipe, we are using hatch chilies. They are pretty low on the Scoville chart. A Scoville chart is how they measure the spiciness of each type of pepper. A hatch pepper is lower than a jalapeno but still has the right amount of kick.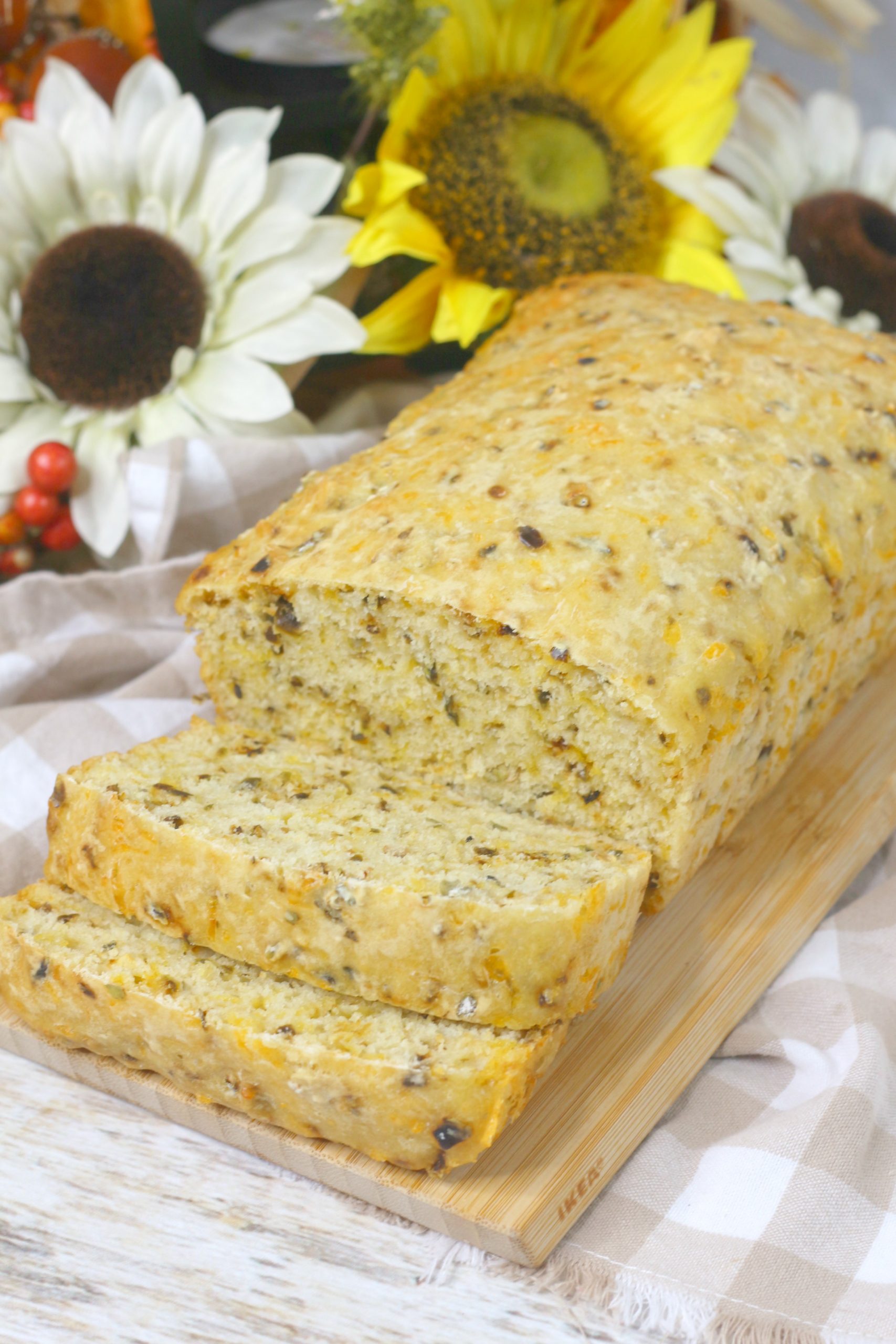 Hatch peppers bring a mild spicy flavor while adding a slightly pungent taste similar to an onion. You can eat them raw or cooked. They are long and light green. Depending on how they are prepared you also get a smoky or butter hint as well.
This Pumpkin Ale Hatch Green Chile dish brings all your favorite fall flavors together.
Pumpkin bread with chilis?! Yes, it adds that extra kick you didn't know you needed.
This bread is so moist due to the pumpkin puree in the dough. It helps combine all the ingredients and keeps the bread moist and dense while baking. So you end up with a flaky and delicious treat.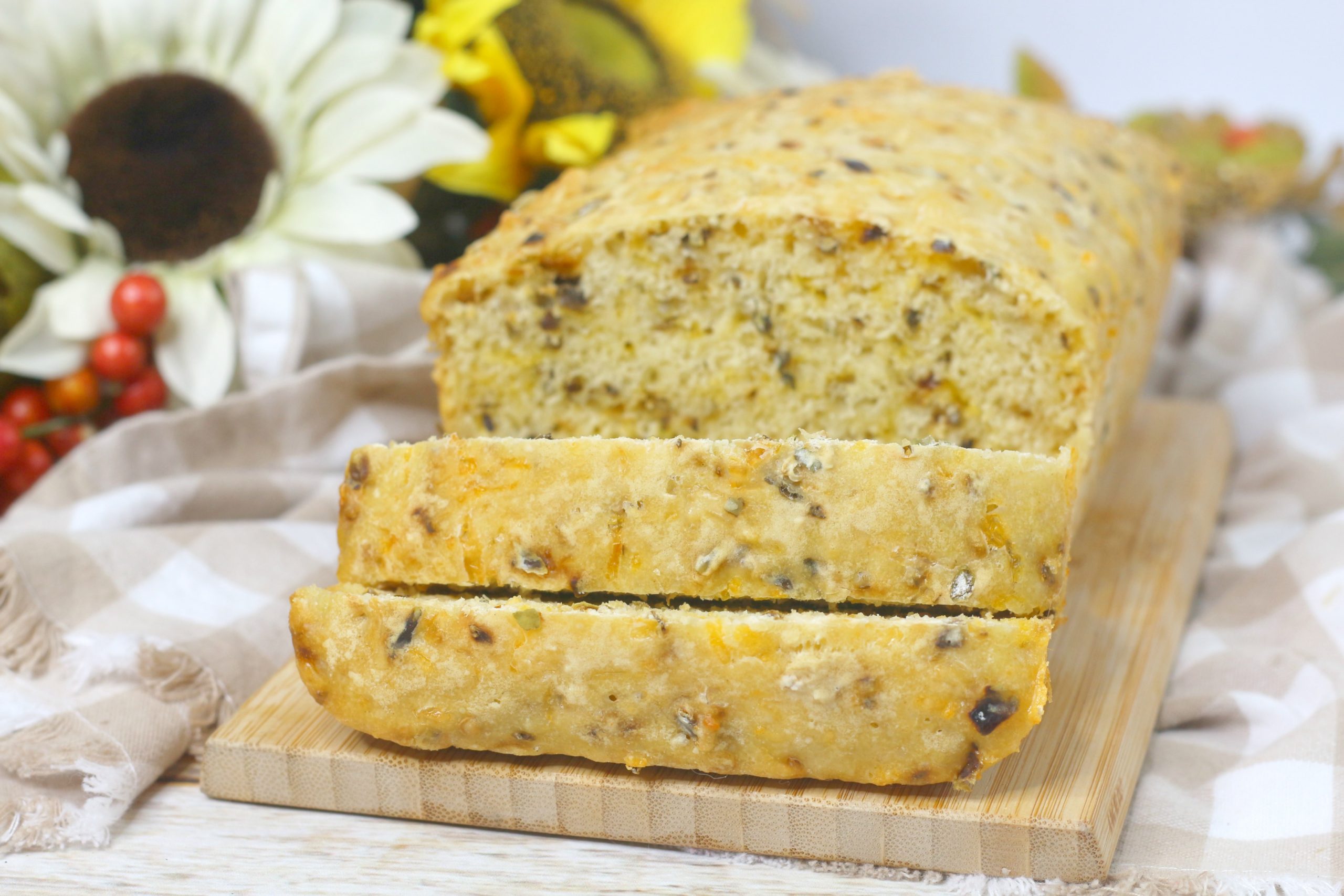 Pumpkin ale is creamy and earthy with the pop of pumpkin flavor you never knew you needed in a beer. This dish might be a little more challenging to create during any other season besides fall. Pumpkin ale is traditionally only available during those months when the leaves start to change and drop off. Some discount liquor or wine depots may carry it all year round. So just give them a call or order online from a local brewery.
Dice the chilis into small portions and remove the seeds. The seeds have most of the heat packed in them, so removing them leaves you with more of the sweet taste you want from your bread.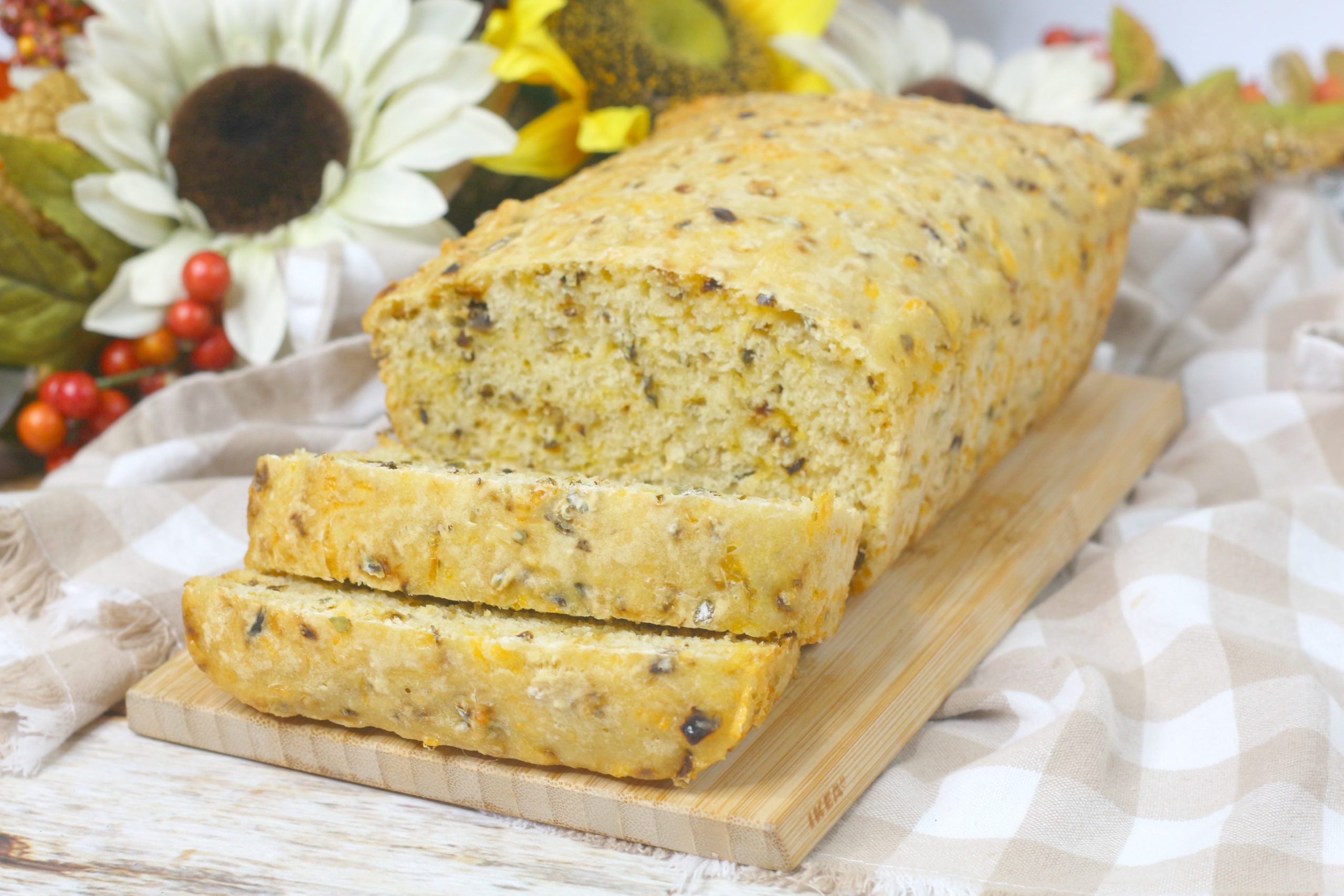 Beer has yeast in it which is the main ingredient in all bread loaves to help them rise. When you add beer to bread, it makes it grow faster and stay fluffy. You won't open your oven to find a deflated loaf but an overflowing and moist loaf.
Eat it fresh out of the oven with your favorite spread. That could be melted butter, cream cheese,e or goat cheese! Goat cheese is vibrant and comes in many flavors. They even have a jalapeno if you like spicy foods. Or just use regular cream cheese or any spreadable cheese to cut the bread's richness if you aren't a huge fan of too many flavors.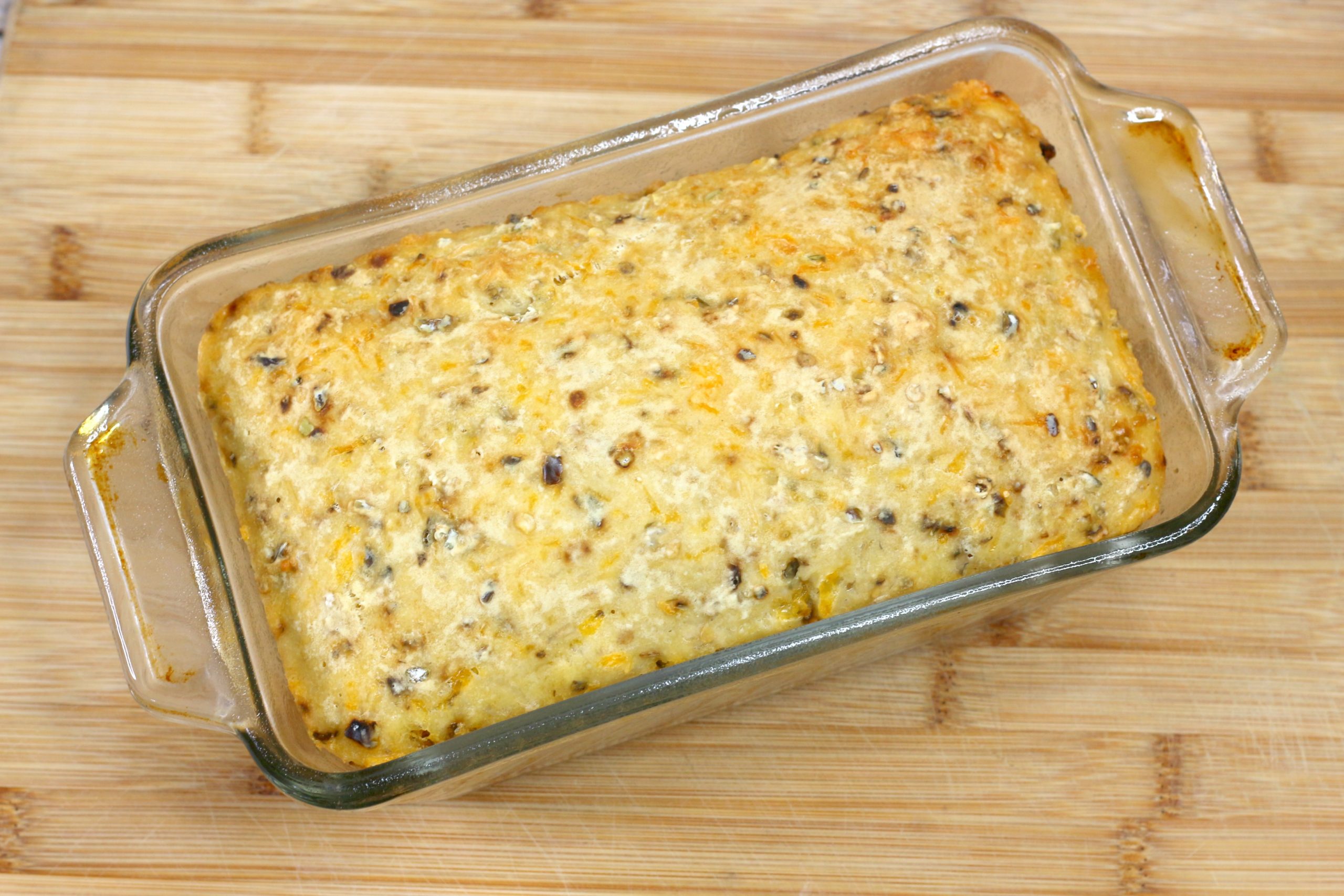 Once you try this, you will never want a plain loaf of white bread again. During this year-long quarantine, many people have tried out their bread baking skills and realized just how easy it is to perfect.
Whether baking for the new neighbor to welcome them to the neighborhood or for the family, grab a slice and enjoy your favorite beverage. Maybe even a side of pumpkin ale?
Did you make it? Tell us just how it went in the comment section below. Let us know. Enjoy!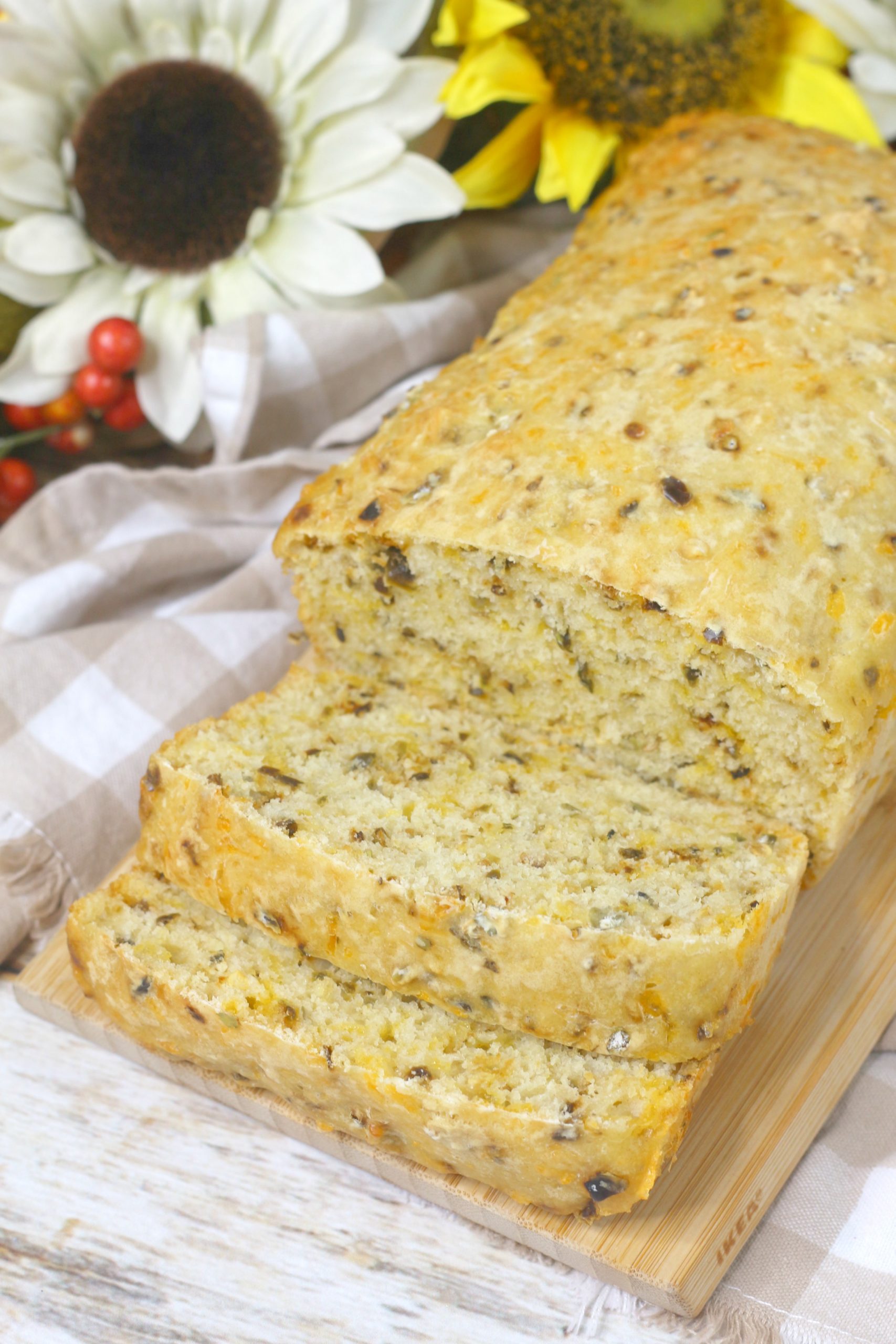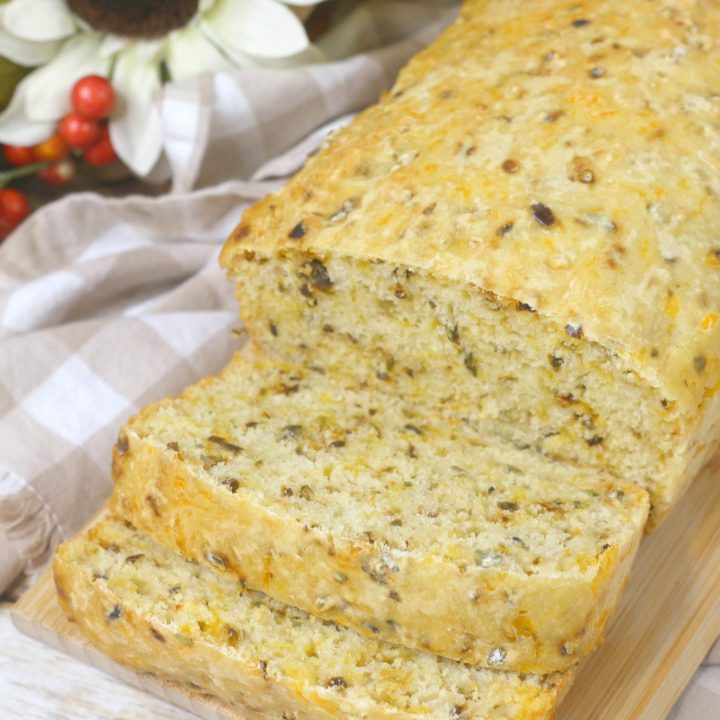 Pumpkin Ale Hatch Green Chile
Ingredients
3 ½ C flour
1 tbsp baking powder
¼ C brown sugar
½ tsp cinnamon
¼ tsp ground ginger
¼ tsp ground cloves
½ tsp kosher salt
¾ C pure pumpkin puree
½ C Chopped hatch green chile
1 ½ C shredded sharp cheddar cheese
1 12oz bottle of pumpkin ale
Instructions
Preheat oven to 350 degrees and spray a loaf pan with pam baking spray
Using a large bowl, whisk together the flour, baking powder, cinnamon,
ginger, cloves and salt
Using another large bowl, beat the pumpkin puree, pumpkin ale and
brown sugar until combined
Gradually whisk in the dry ingredients
Fold in the hatch green chile, and 1 C of the cheddar cheese
Scoop the batter into the loaf pan
Sprinkle the ½ C of cheese on top
Bake in the oven for 45-50 minutes or until a toothpick comes out clean


Allow to cool before enjoying!