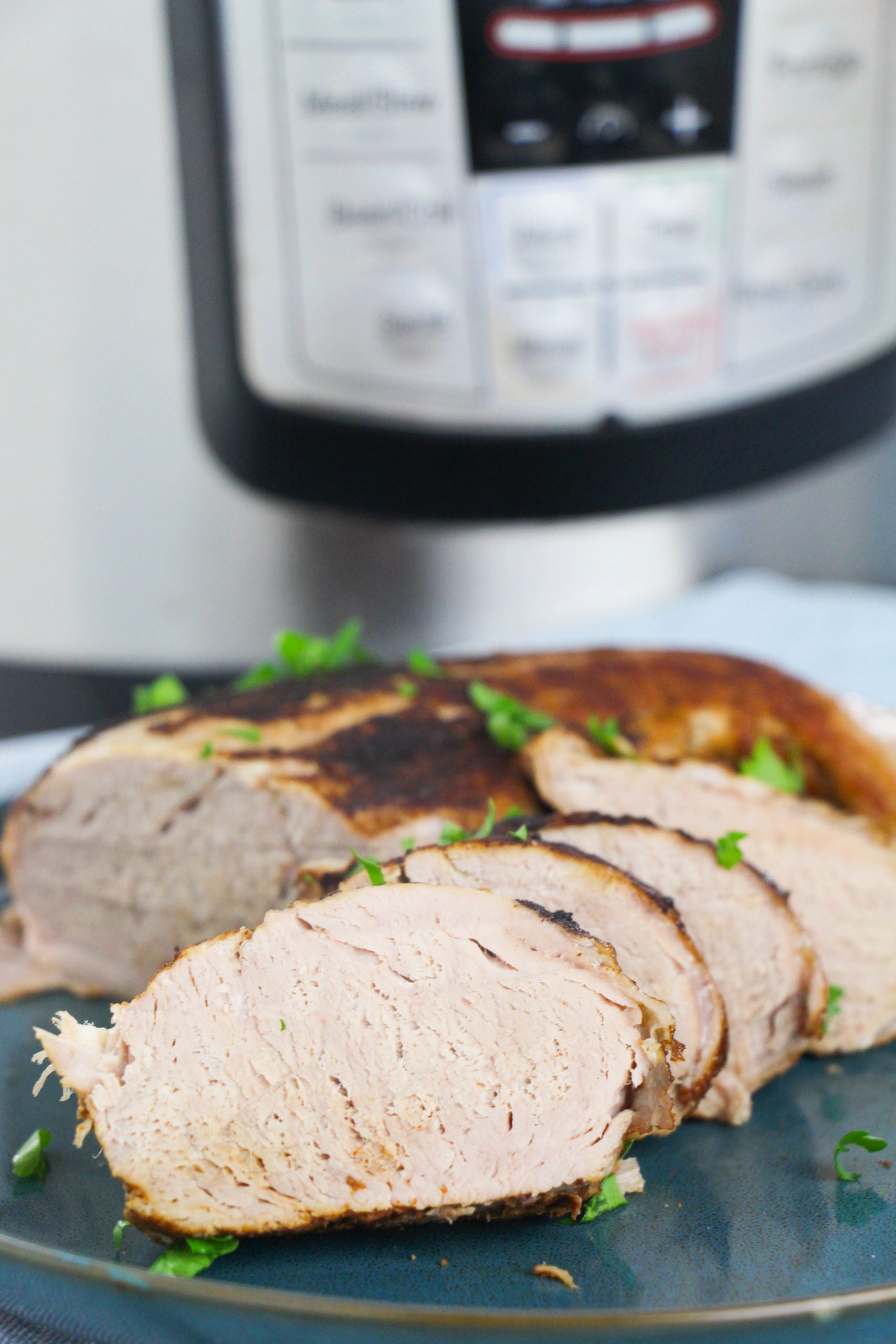 I bring you my Instant Pot Pork Tenderloin recipe. I am sure you have noticed that I am pretty obsessed with this kitchen tool. I would use it for absolutely everything if I could!
I chose pork tenderloin for this recipe because it is one of the leanest and tender cuts of pork you can get. Its flaky and buttery consistency makes it perfect for a slow cooker or instant pot. The slow cooker is great if I have the time but who am I kidding?
Most of us never have time with kids, work, and day-to-day household chores.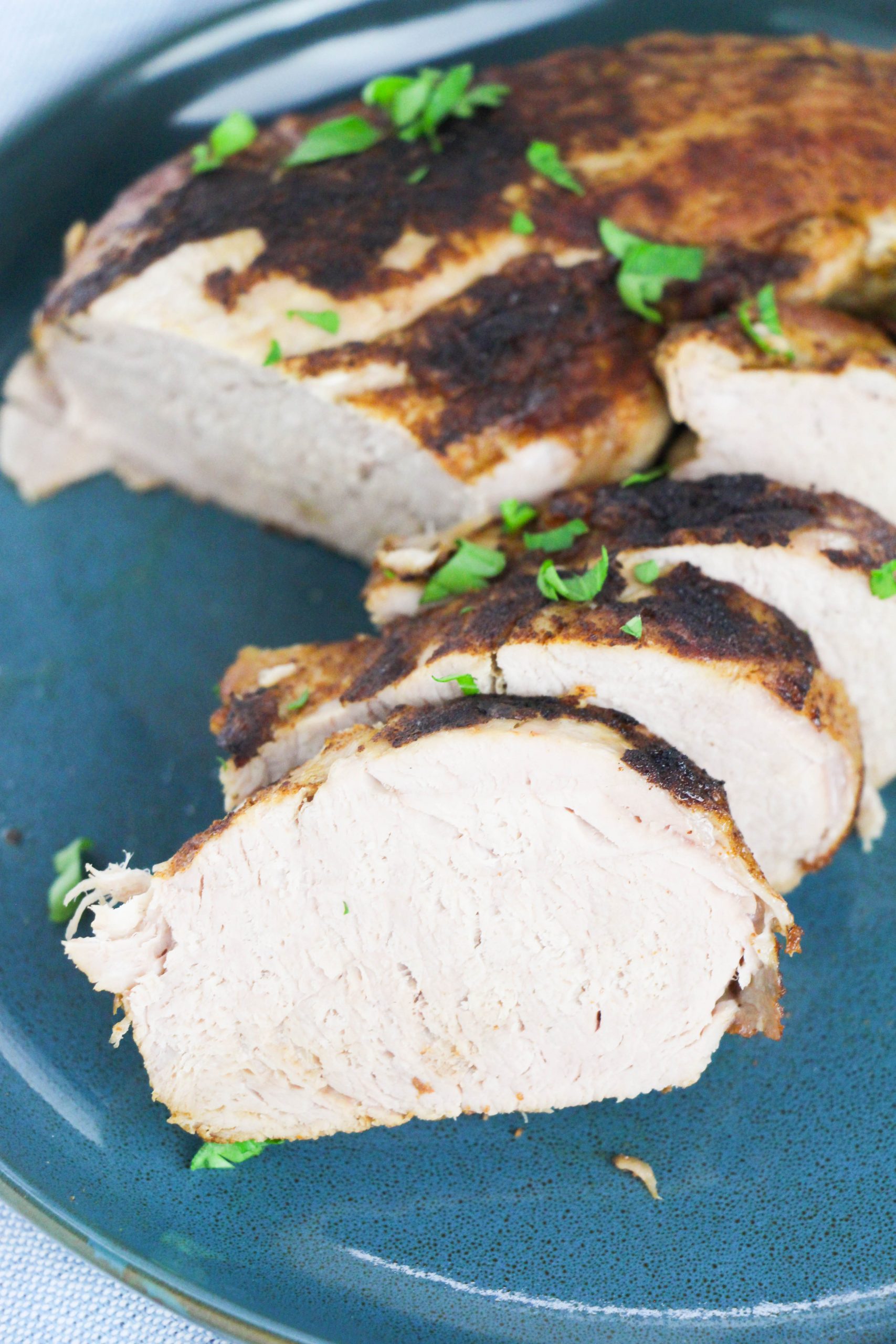 Did you know that it is also one of the healthiest cuts of pork you can eat? I sure didn't but glad it's healthy and delicious!
Most recipes that involve pork need some sort of juice to bring out the flavor in the meat. My go-to is always apple juice or apple cider vinegar. The slightly bitter taste blends so well with the pork and makes it extra tender. Who wants to eat dry meat unless it's in jerky form?
As with my previous recipes in an instant pot, you don't need a ton of other seasonings. The steam that gets trapped inside the instant pot cooks the food so much faster than traditional oven cooking which is why your meal is done quickly.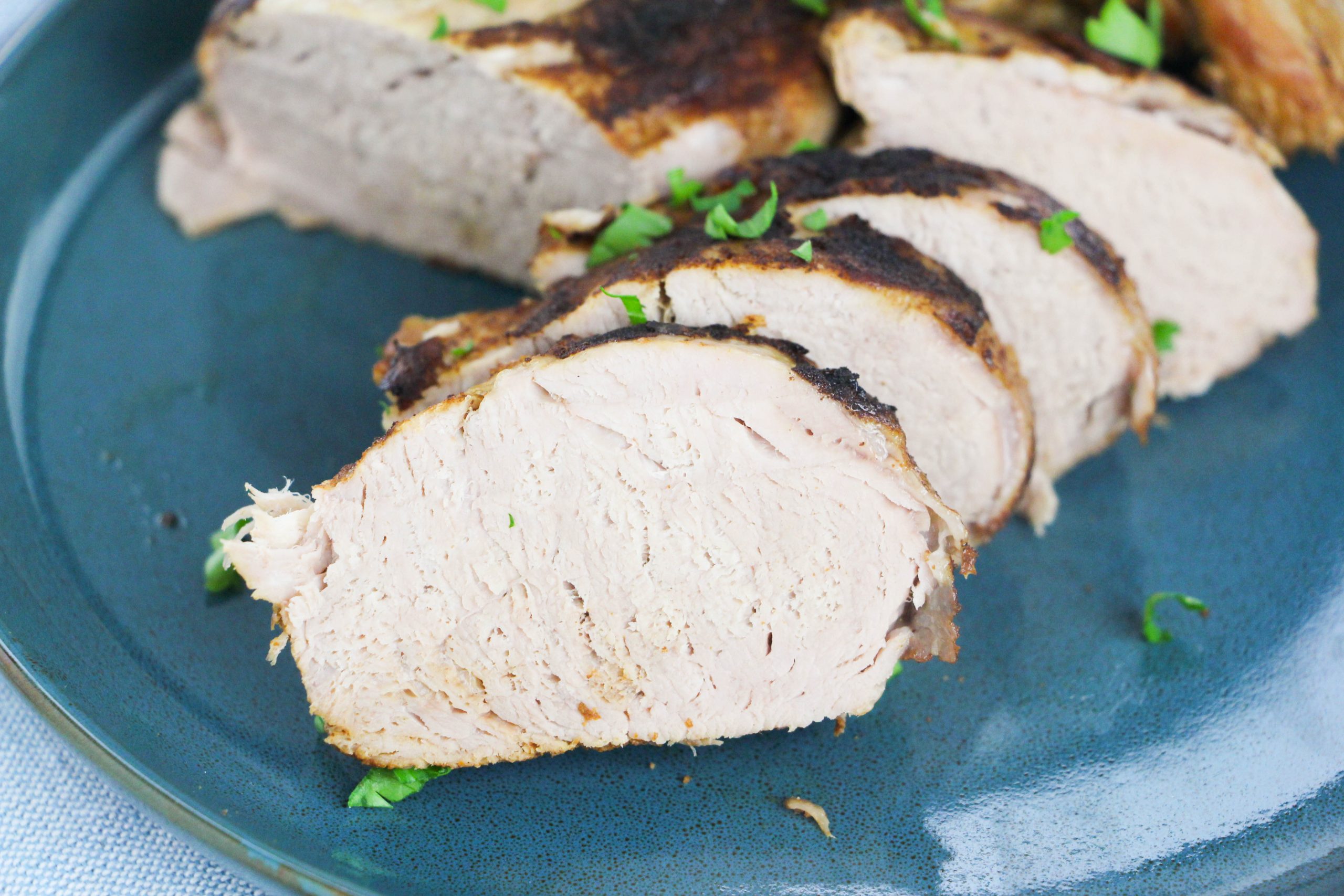 Dehydrated garlic is just the fancy way of saying garlic flakes. You still get the amazing garlic flavor just like you would using whole garlic cloves. The liquid will melt the flakes spreading that wonderful aroma all over your dish.
With this Instant Pot Pork Tenderloin recipe, I used onion powder but you can always use full onions. Just chop up and pour in. Especially if you want a gravy out of the drippings for mashed potatoes. There is nothing better in my book than homemade gravy! After your meat is cooked just remove it and let the meat rest.
If you don't let it rest then all those juices you worked so hard to make won't distribute evenly throughout your meat leaving just a dry brown loaf.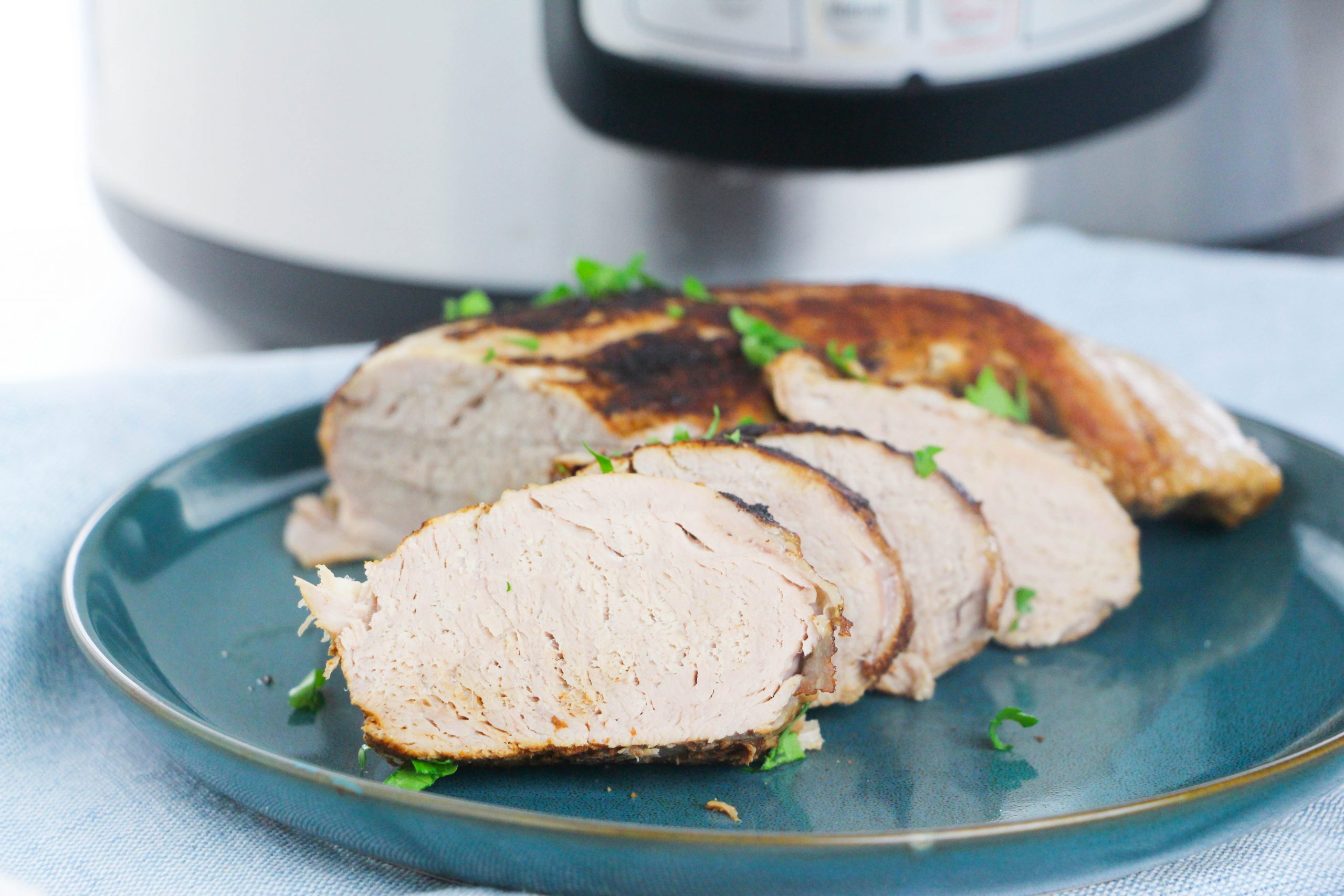 Even letting it rest for 5 minutes will ensure it is tender when you sit down for dinner.
In this recipe I used paprika but you can always substitute for smoked paprika. That will add a layer of grilled effect if you are like me and can't wait to bring the grill out in the summer.
The instant pot is a one-stop-shop, depending on what brand you purchased you may even be able to set it as a slow cooker. Just fill, turn on, and by the time you get home from work your house will be filled with an irresistible aroma.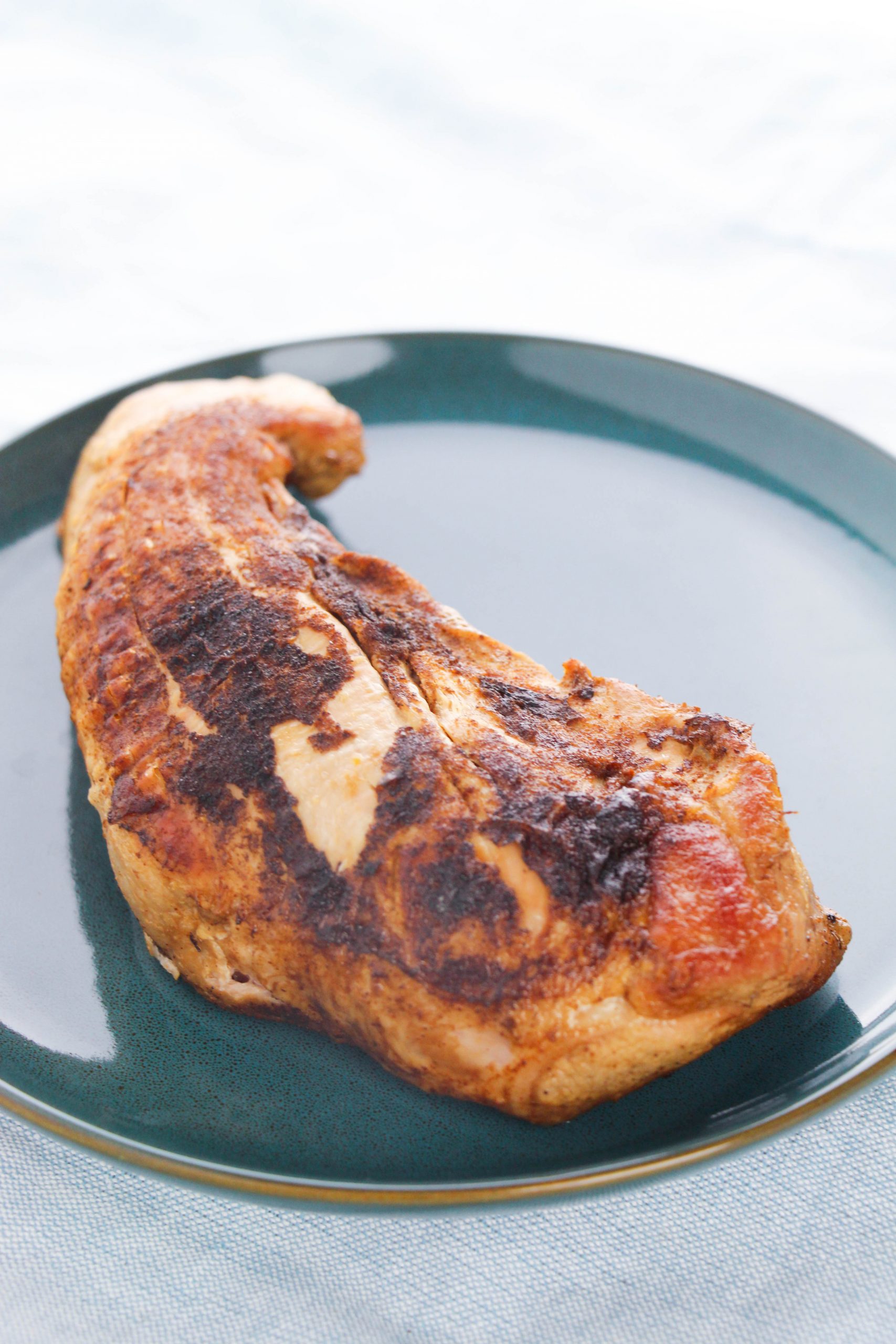 Now all you need is to whip up some mouth-watering sides and you got yourself a home-cooked meal. Or should I say an instant pot meal?
This dish pairs perfectly with anything you want! The world is your oyster my friends.
Did you make it? Tell us just how it went in the comment section below. Let us know. Enjoy!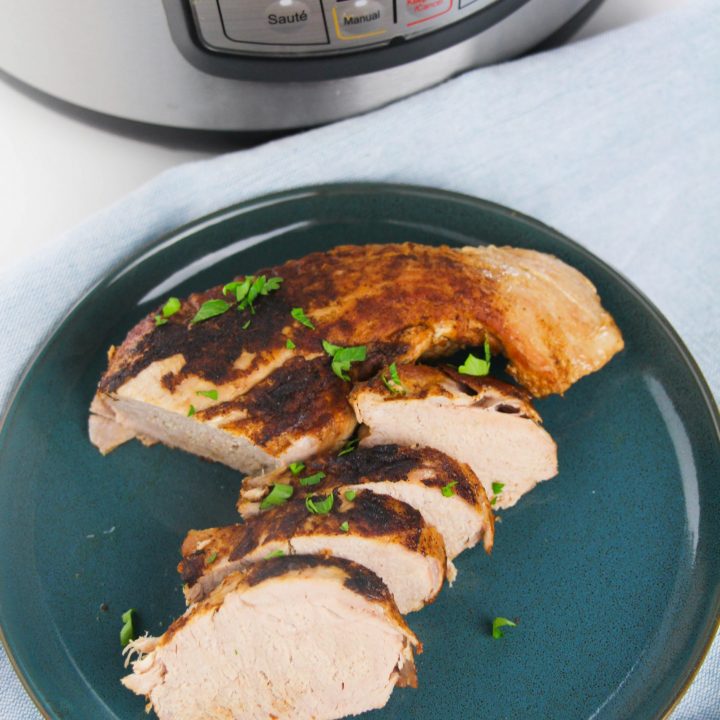 Instant Pot Pork Tenderloin
Ingredients
1 3lb pork tenderloin
2 teaspoons dehydrated garlic
1 teaspoon onion powder
2 Tablespoons paprika
Salt and pepper, to taste
3 Tablespoons olive oil
1/2 cup apple cider vinegar
Instructions
Pat dry your pork tenderloin and season with dehydrated garlic, onion
powder, paprika, salt and pepper.
Place oil in the Instant Pot and set to saute.
Add the pork tenderloin when the oil is hot and brown on each side, about
3-4 minutes each before flipping.
Once the pork tenderloin is browned all over, turn off the saute mode and add 1/2 cup apple cider vinegar.
Secure the lid and cook on meat setting for 30 minutes.
Natural release.