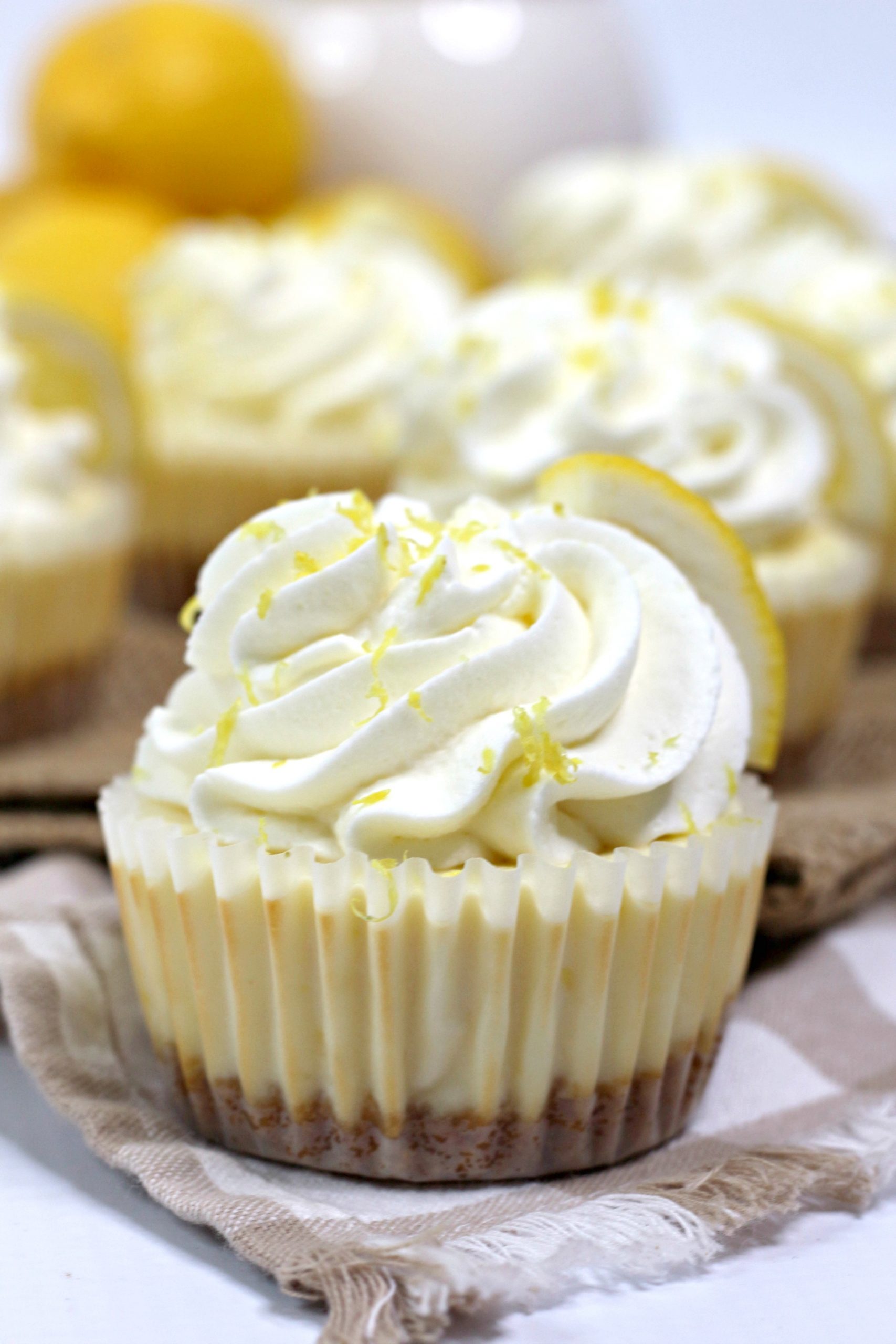 It's days like today that confirm Spring is here! Flowers are blooming in all their vibrant glory, and there are new foods to be made. This sweet dessert is inspired by Summer and all the good things that come with it. I give you the Lemonade Cheesecake!
As a kid, I enjoyed many summers sitting poolside, waiting for the ice cream truck to come, and selling homemade lemonade on the sidewalk. Not many of us would have a career in street carts, and glad we took our jobs in another path. Our parents or friendly neighbors usually only bought our sugar water because it made us feel good.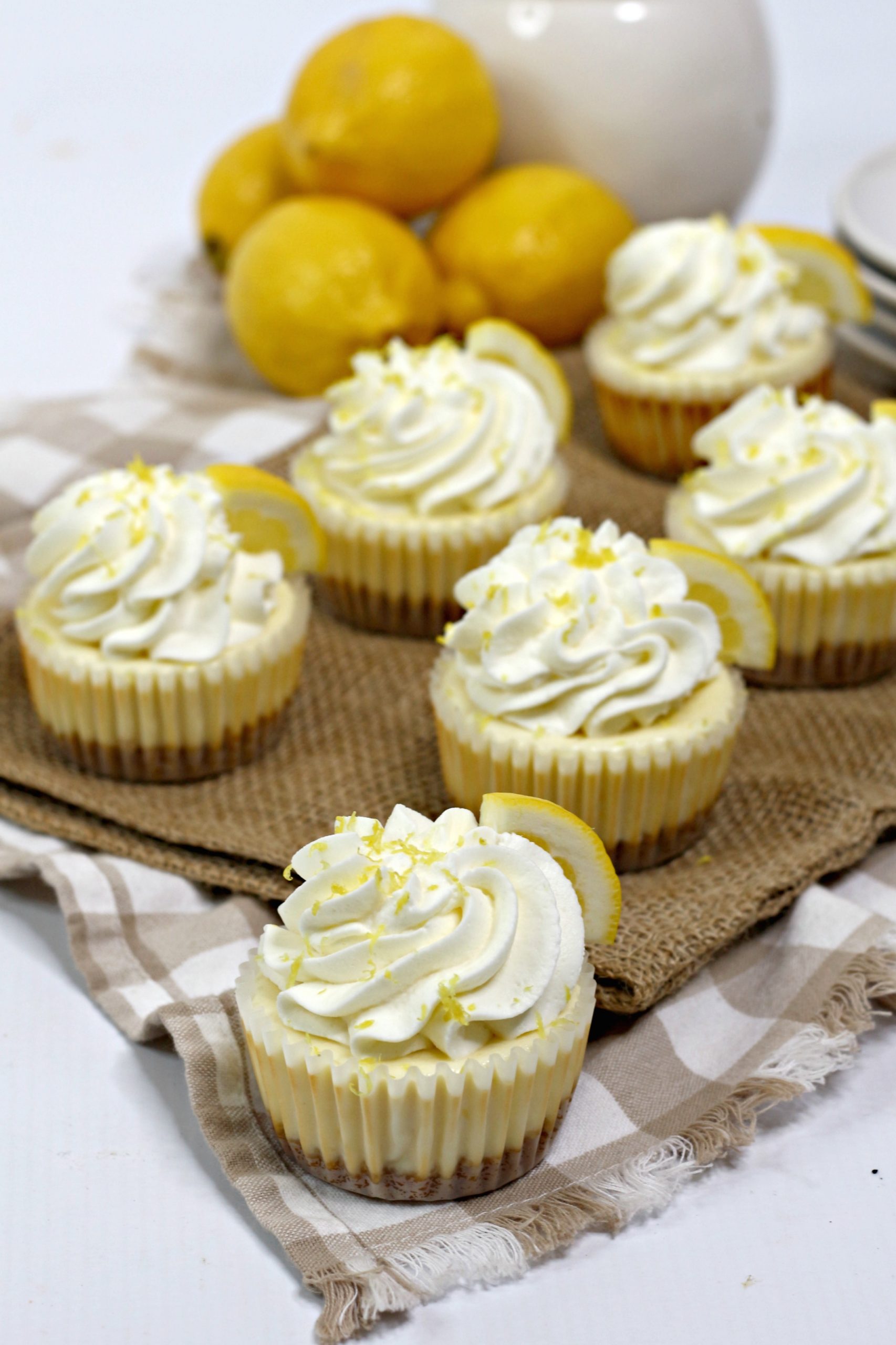 The older we got the job from setting up our lemonade stands faded into our childhood. That doesn't mean that lemonade has to go away! We just need to incorporate it in another way!
At one point or another, we have all enjoyed cheesecake. It comes in many flavors and is distinguished by its multiple layers and dairy filling. Usually, cream cheese. The crust is either graham crackers, crushed cookies, or pastry. You can purchase a pre-made crust at the store if you don't have either of the other ingredients on hand or want something a little more sturdy.
I made mine into bite-sized cupcakes because it's easier to eat and enjoy without making a mess.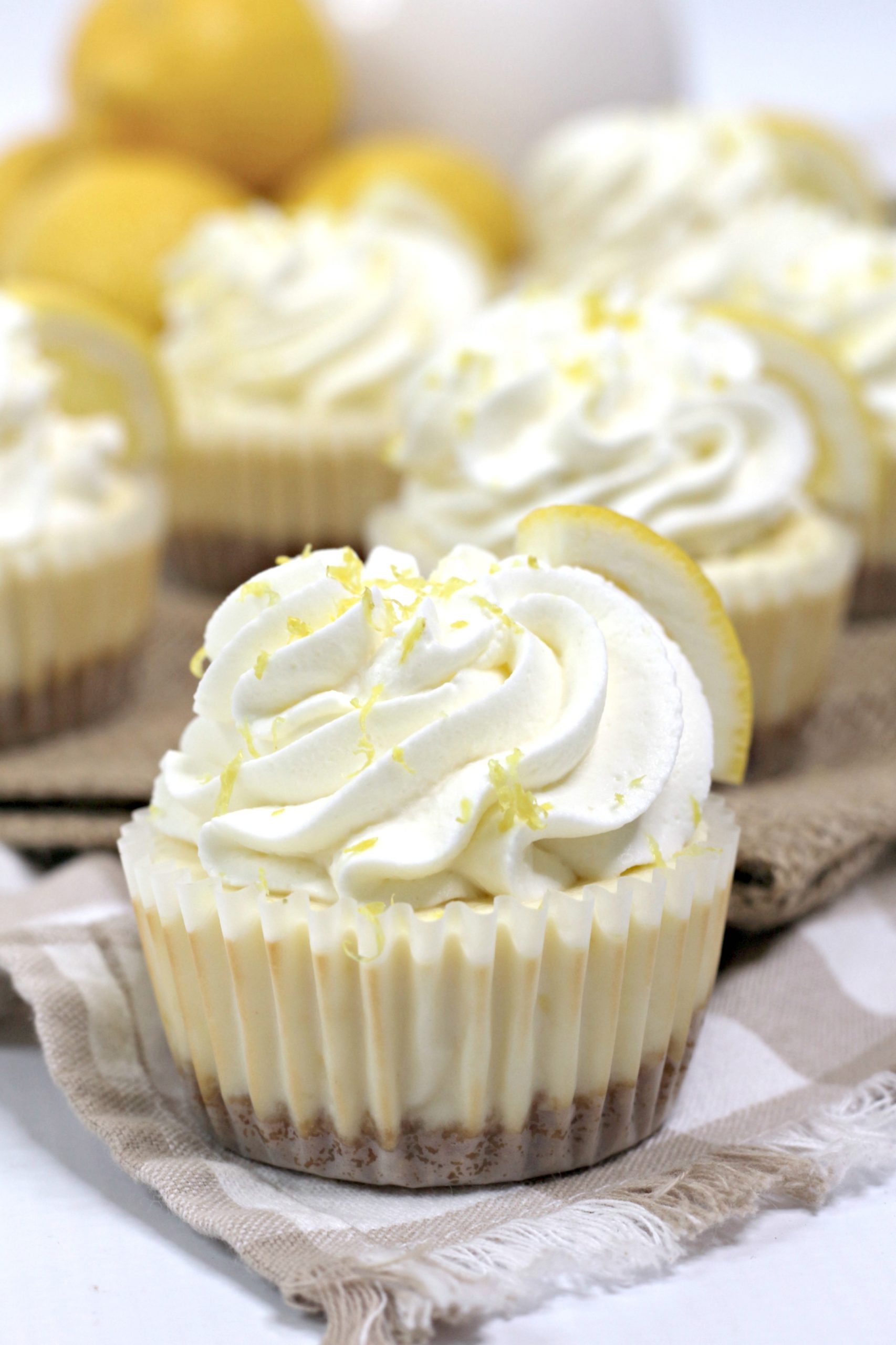 When creating this recipe, I did not pour in lemonade but simply zested some lemons for the citrus flavor. With the sugar, it sweetens it enough, so you feel like you are drinking crisp and refreshing lemonade.
In lemonade, we usually just squeeze out the lemon juice and throw it away from the skin. But I bet you didn't know that skin and rind hold a ton of flavor and are used in many dishes worldwide.
If you have a cheese grader, you can just rub the lemon over it back and forth till you have about two tablespoons. That's a lot of flavors! We tend to throw out the essential part of the lemon, which is the skin. It is full of the essential oil in a lemon and brings the most concentrated flavor.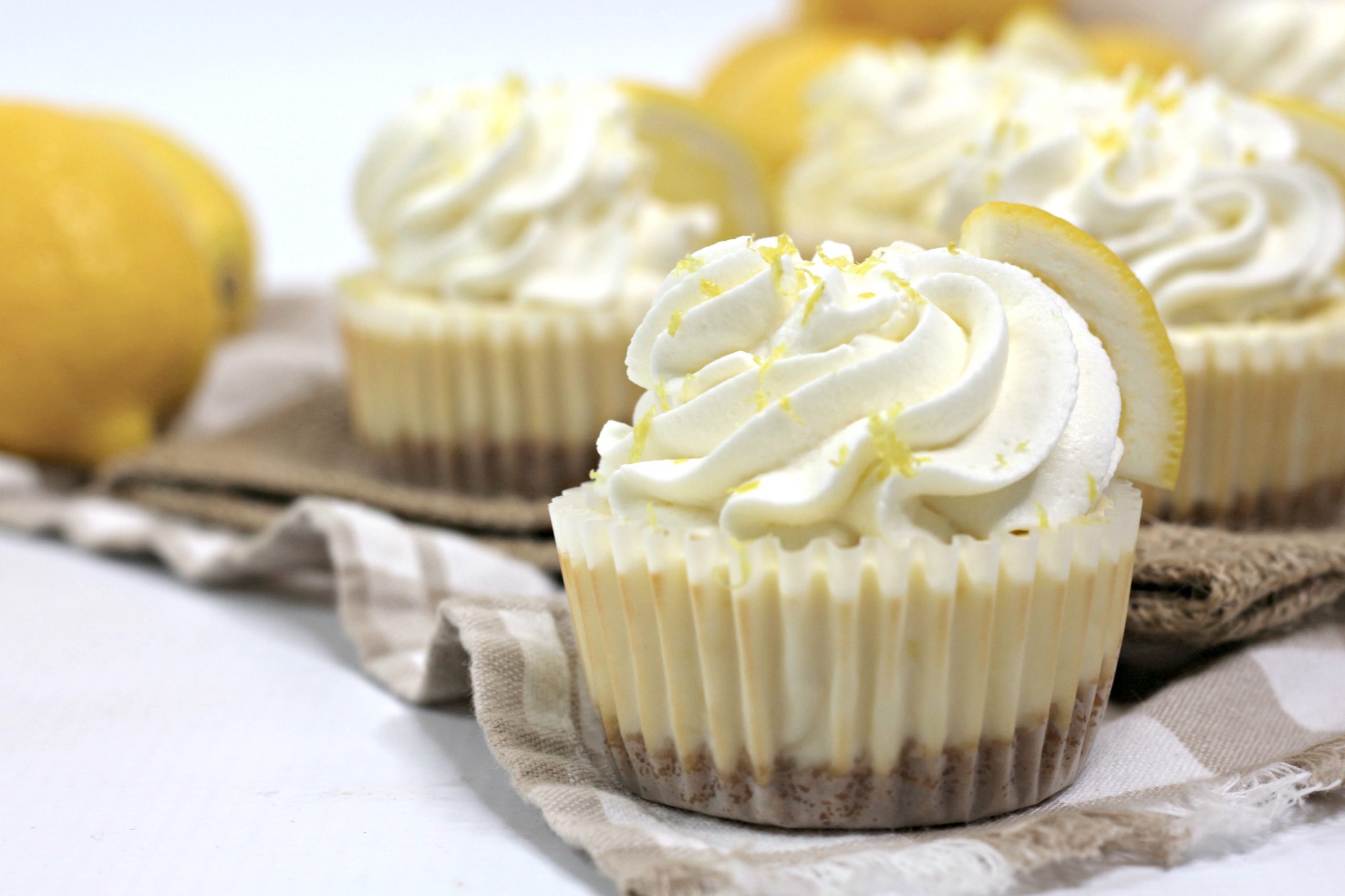 When baking an entire size cheesecake, you always want to bake the crust first, so it has time to firm up before layering on the heavy filling of creamy goodness. Since the cupcakes are so much smaller, you can bake everything at one time.
What better way to say "I love you" than with a homemade dessert. If you want to get real crazy, you can even add a dollop of whipped cream on top after they have cooled or serve with an icy scoop of french vanilla ice cream. It is a guaranteed crowd-pleaser and looks so cute! If making for Easter or spring, simply use pastel-colored cupcake liners for an even better presentation. They will all be gone before you know it!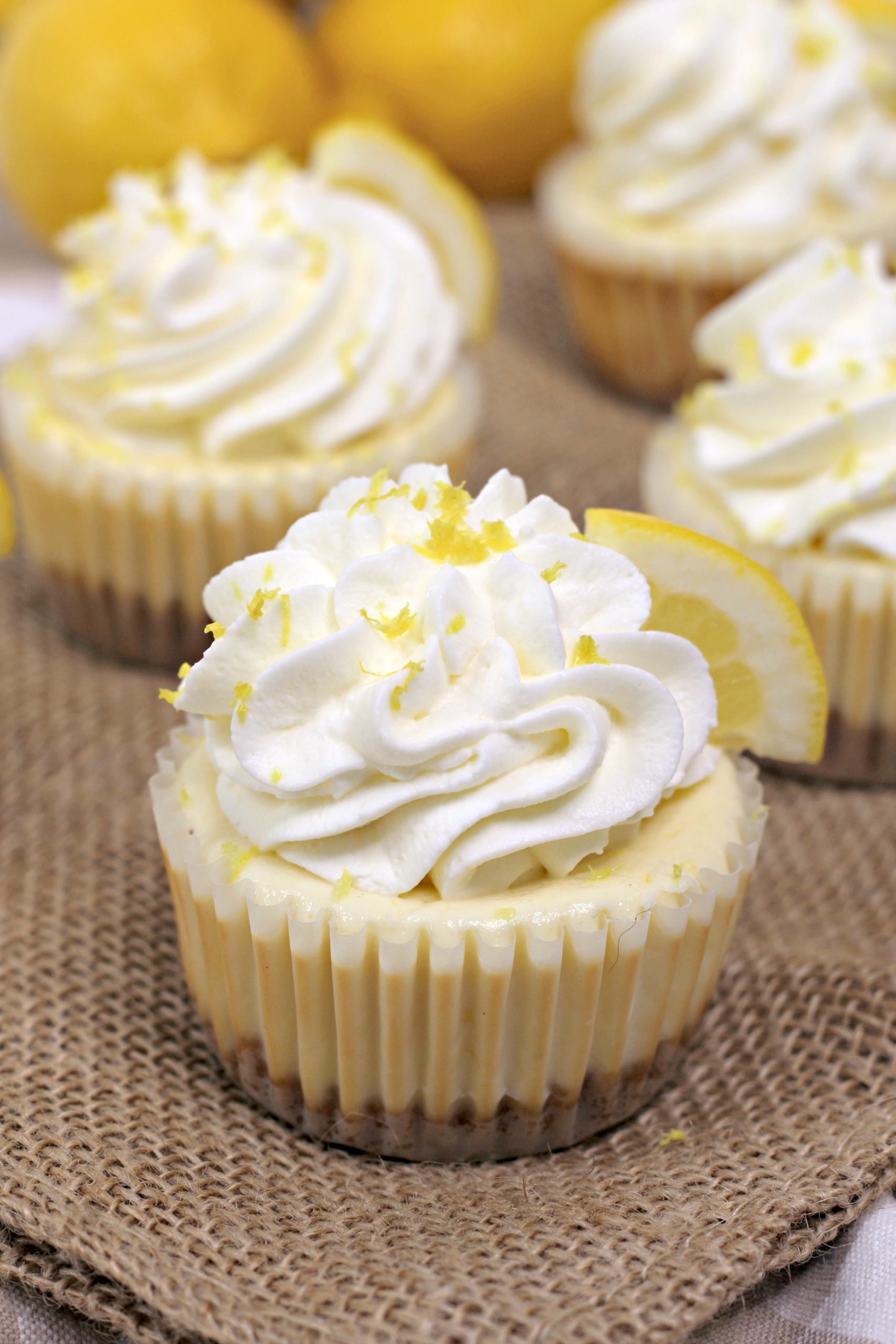 Bring your childhood back in a delicious way with my Lemonade Cheesecake.
Did you make it? Tell us how it went in the comment section below. Let us know. Enjoy!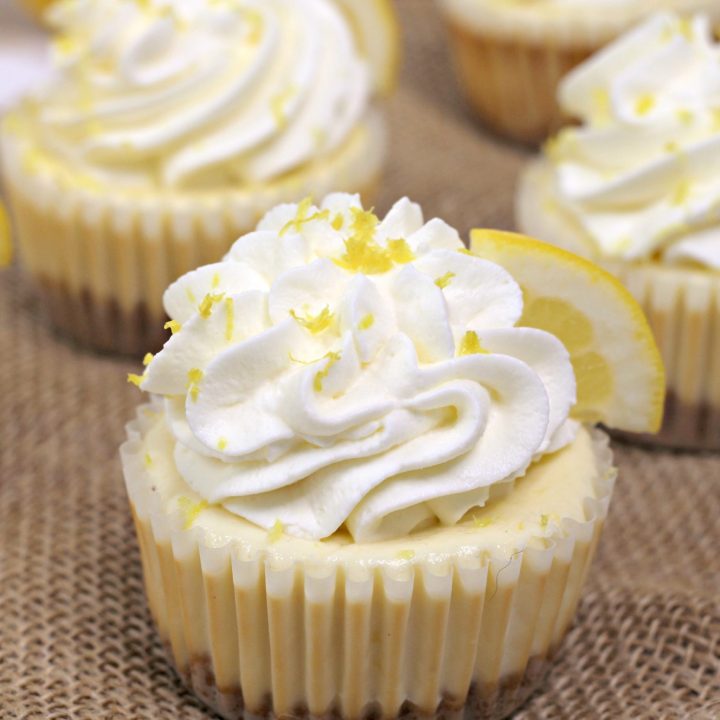 Lemonade Cheesecake
Additional Time:
5 minutes
Ingredients
Graham Cracker Crust :
¾ C graham cracker crumbs
1 ½ tbsp sugar
¼ C unsalted butter, melted
Cheesecake Filling :
2 - 8oz cream cheese, softened
1 C sugar
½ C sour cream
¾ tsp pure vanilla extract
⅛ tsp kosher salt
2 large eggs
2 large lemons, zested
Instructions
Graham Cracker Crust :
Preheat oven to 325 degrees and line a cupcake pan with cupcake liners
Using a medium bowl, combine all ingredients and mix until combined
Using a tablespoon, scoop the crust into the cupcake liners
Using a flat bottomed round cup, press the cup into the crust to make a firm crust

Set aside
Cheesecake Filling:
Bring oven temp down to 325
Using a standing mixer, beat together the cream cheese and sugar until
smooth and creamy
Beat in the sour cream, vanilla, lemon zest and salt until combined
Beat in the eggs, 1 at a time until combined
Scoop about ¼ C of the cheesecake batter into the cupcake liners
Bake in the oven for 17-21 minutes or until the edges start to turn a light golden brown color and the center is set
Allow to cool completely




Notes
Top with fresh whipped cream, lemon zest and a lemon wedge