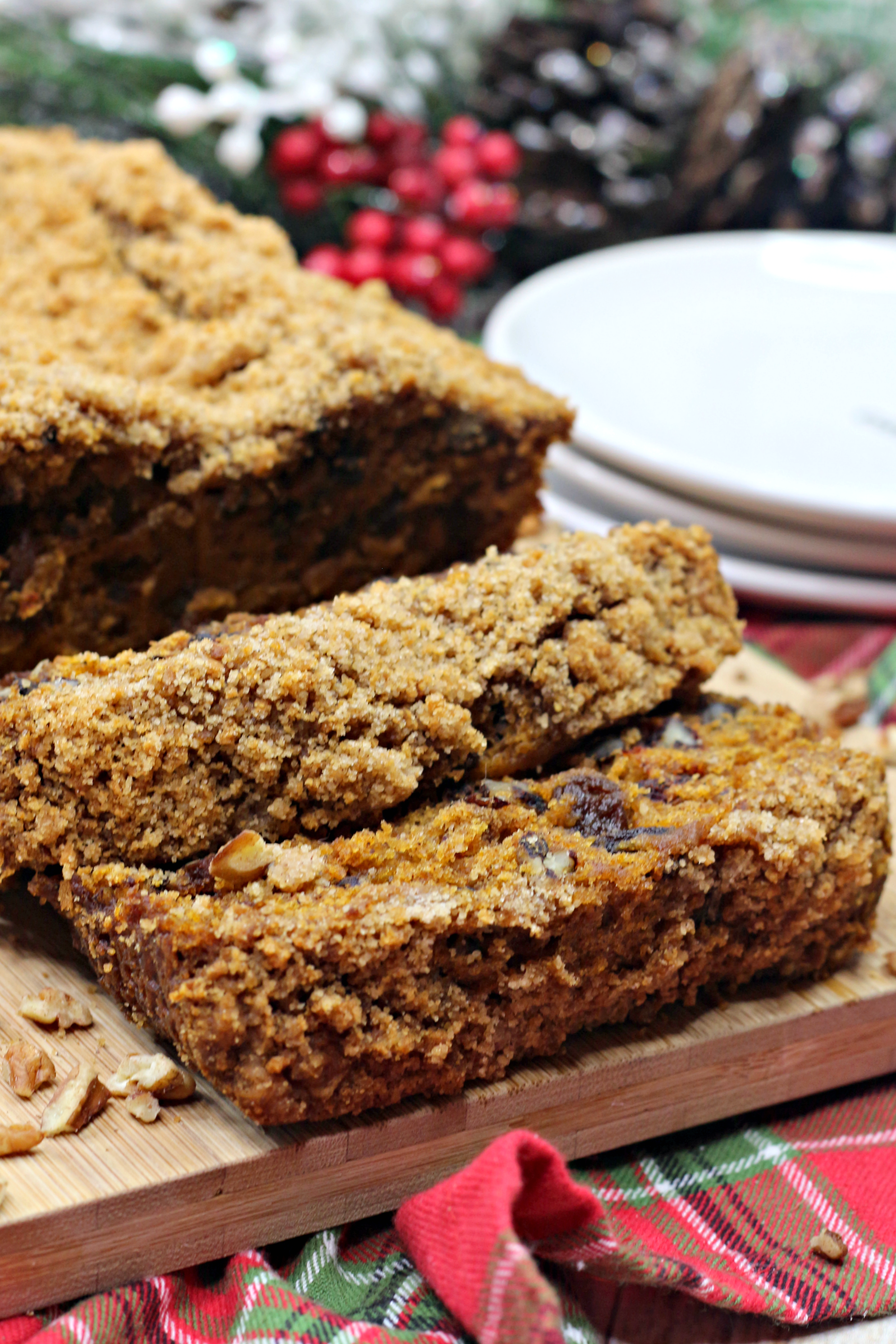 Winter is a time of brisk weather, less sun, and staying inside as much as possible. Winter brings us one of my favorite holidays all year, Christmas! As a young child, if you celebrated Christmas, you always were so anxious to open your presents. You were sneaking downstairs to take a peak and fight over who got what.
As we age, gifts change from toys to more practical things we can use daily. Last year I got a Roomba Vaccum, and let me tell you, it was one of the greatest gifts I have ever received. Thanks, husband!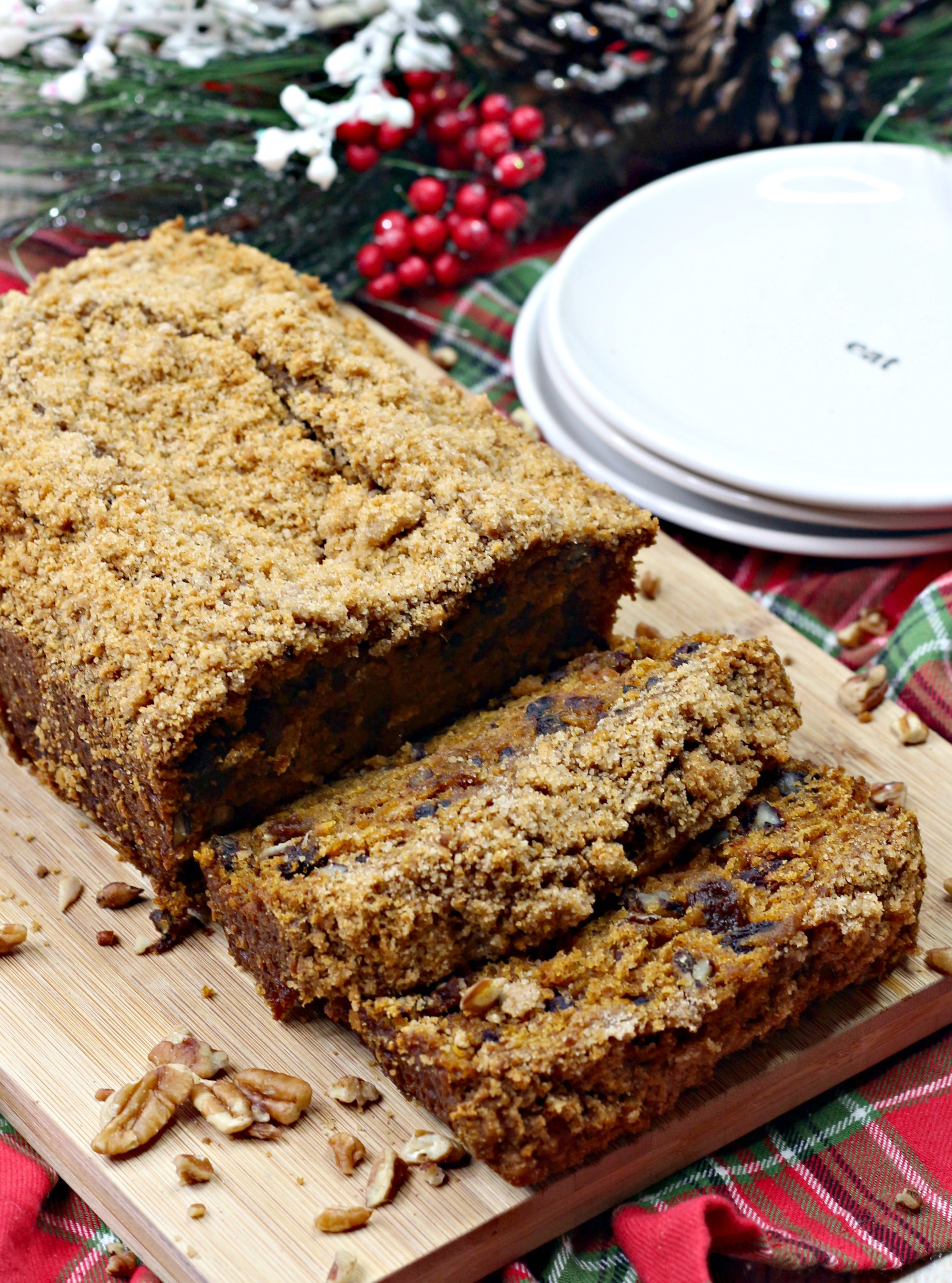 Even if you don't celebrate Christmas, you can still enjoy the fantastic food it brings. The new year is right around the corner, and that starts a new year with brand new opportunities for us all.
If you work in an office, most of the time, you get entered into a secret Santa or just feel the need to spread cheer to all that are near. We spent a lot of time with people we work with, but buying presents for everyone is virtually impossible. We usually take the easy route and go for some pre-made holiday cookies that come in a large pack and are reasonably priced.
Well, I have another recipe you can bake for loved ones that I know they will love. It is my Holiday Spice Pecan Crumble Bread. Can't you just smell the fantastic allspice, cinnamon, and cloves through the pictures?
It is not the size of the gift that matters but the thought behind it—the thought of spreading love and cheer to all that are near.
My Holiday Spice Pecan Crumble Bread is the perfect gift. You can package it beautifully and wrap it with green, red, or gold bows! Even attaching a little card with some kind words for all your hardworking co-workers.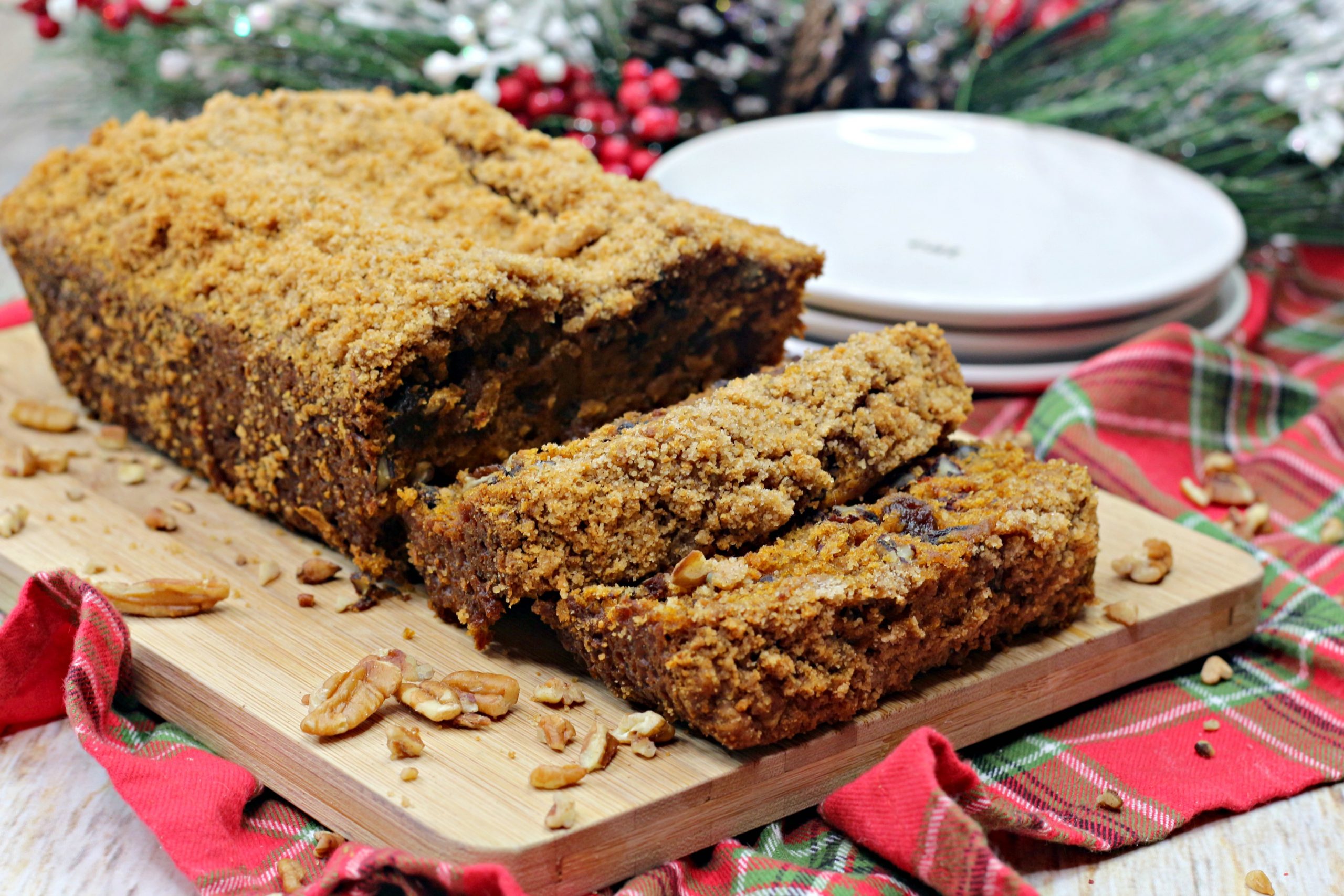 You can bake multiple at a time with ease. These crumble loaves of bread are filled with crunchy pecans in multiple flavors—everything from honey to crucial lime. The natural pecans are what I use because this bread has so many flavors already I did not want it to be overpowering.
Crumble is perfect for the title because it literally will fall apart in your hands while eating it. The pumpkin puree adds a rich and buttery texture to the center of this batter.
Pumpkin puree gets cooked whole pumpkins that get mashed, so you have no lumps and are left with a beautiful pulp.
The number of spices will ignite a flame in your taste buds. Just close your eyes and enjoy a slice that will transport you to a cozy fire and a winter's snowy day.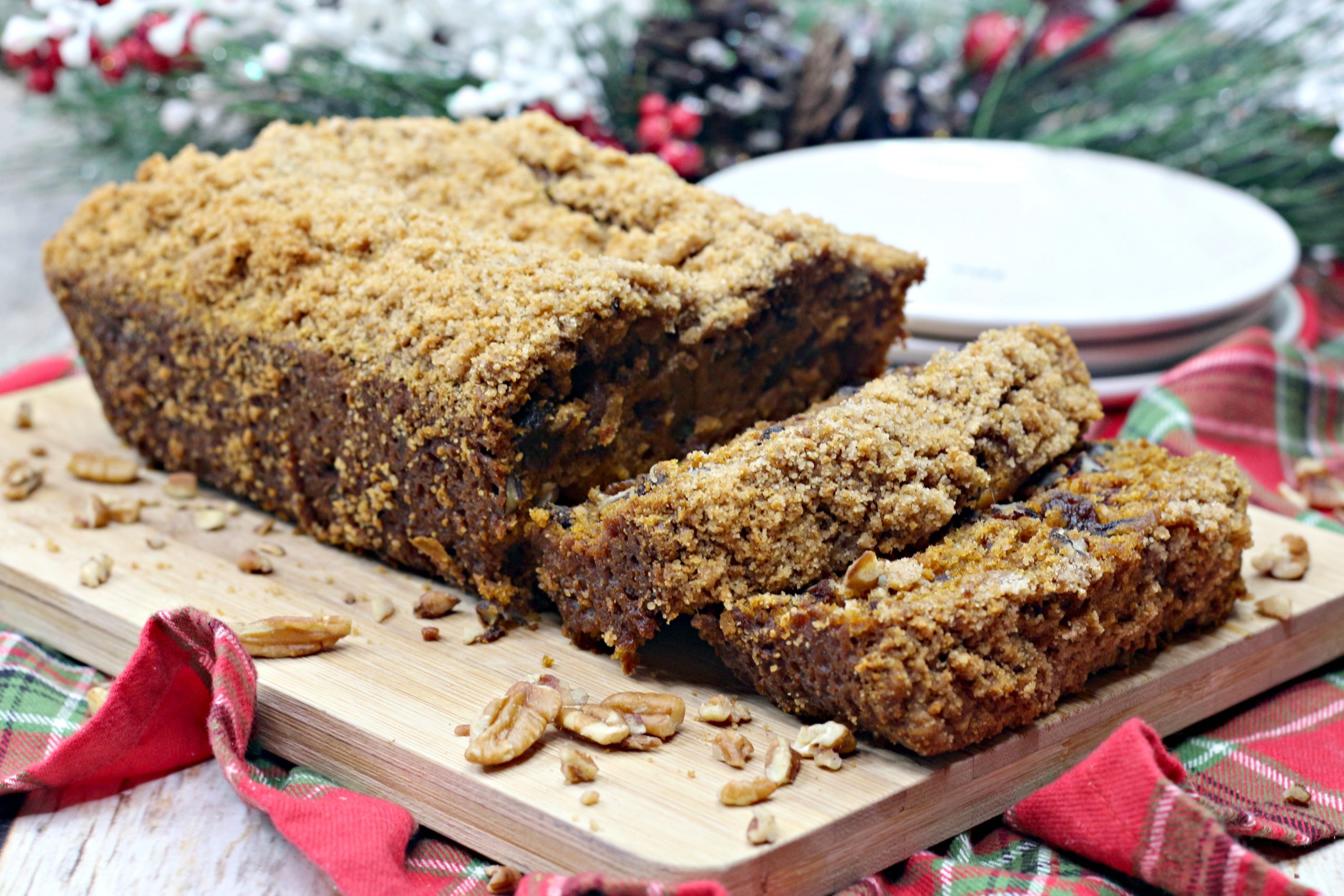 As I mentioned, I only use pecans in this dessert, but you can add anything you want. Go crazy and add some fruits or chocolate! Pecans are a healthier option, and the crunch is just what you need when devouring something so delectable.
You can even bake my Holiday Spice Pecan Crumble Bread for yourself! You deserve a treat as well!
Did you make it? Tell us just how it went in the comment section below. Let us know. Enjoy!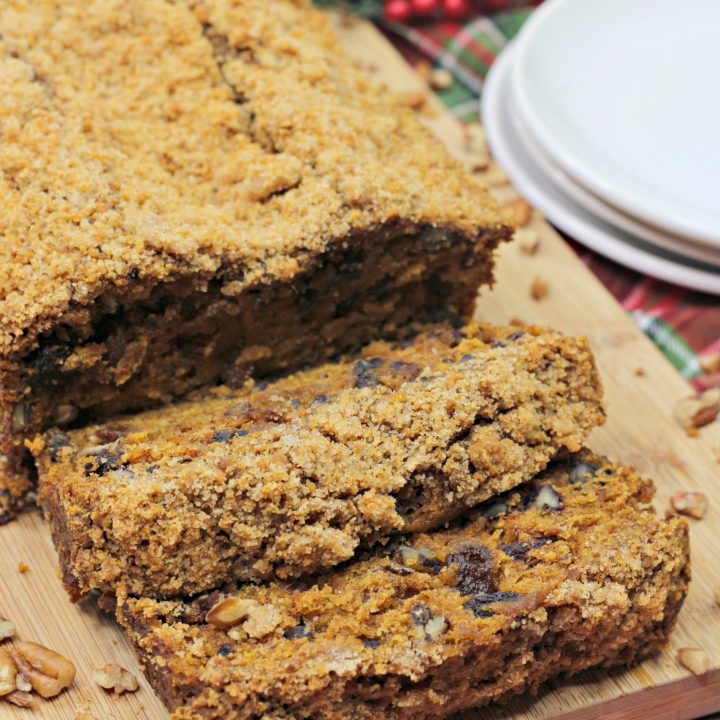 Holiday Spice Pecan Crumble Bread
Ingredients
3 1/3 C flour
1 1/2 tsp salt
2 tsp baking soda
1 1/2 tsp ground cinnamon
1/2 tsp ground nutmeg
1/4 tsp ground ground cloves
1/4 tsp ground allspice
1/4 tsp ground ginger
2 C sugar
1/2 C brown sugar
1 canola oil
4 eggs, large
1 15oz can pumpkin puree
2/3 C water
1 tsp pure vanilla extract
Crumble ingredients :
½ C cold butter, cubed
½ C light brown sugar
¾ C flour
2 tsp ground cinnamon
2 C chopped pecans
Instructions
Preheat oven to 350 degrees and grease two 8x4 bread pans
In a large bowl, mix flour, salt, baking soda, cinnamon, nutmeg, cloves, allspice, and ginger together.
Add in granulated sugar and brown sugar; mix until combined.
Make a well in the center and add in the oil. Mix just until the oil is combined
Add in the eggs, 2 at a time, mixing after each addition
Add in the pumpkin puree, water and vanilla extract, mixing until well combined.
Divide the batter between the two bread pans. Set aside.
In a separate bowl, mix flour, brown sugar and cinnamon together. Cut in the butter with a fork or pastry cutter and mix until it resembles coarse crumbs
Mix in the chopped pecans
Sprinkle the crumb topping evenly over both batters.
Bake for 55-65 minutes, or until a cake tester comes out clean.
Allow to cool for 10 minutes before removing loaves from the pans, placing them on a wire rack to finish cooling.


Slice, serve and enjoy!