If you are looking for a side to bring to a dinner party or upcoming cookout, this is the one. It's mouth-watering, versatile, and oh-so-delicious. Salsa, chicken, and corn are just some of your favorite ingredients in this dish. Dump and Bake Salsa Chicken is perfect for any occasion and can be eaten a few different ways. You can have Dump and Bake Salsa Chicken with chips as a dip, or even throw it in a burrito for lunch or dinner. You can even make it before and have it all week for lunch! For anyone who swears they could live off chips and salsa, this recipe is definitely for you.
It's a healthy option to bring to a cookout as the warm months are ahead. And so easy to throw together with not a ton of ingredients or time spent in the kitchen. Spending less time in the kitchen and more time with family is always the better way to go.
If you don't have time in the evenings and you are looking for a dish that doesn't require a ton of ingredients this will easily become one of your favorites to whip up in the kitchen. 
Just in time for Taco Tuesday, this delicious bake is a perfect go-to dinner. Serve it with some Mexican rice and black beans or even layer it over chips, top with cheese and whip up some nachos. Or you could even throw it over a salad, eat it alone just in a bowl or stuffed in a tortilla for quesadillas. There are so many ways to spice this recipe up or just serve it as is straight from the oven. The options are truly endless with this dish.
No matter how you serve it, it won't change a thing. Everyone will still be eating this as quickly as possible. It's just so good!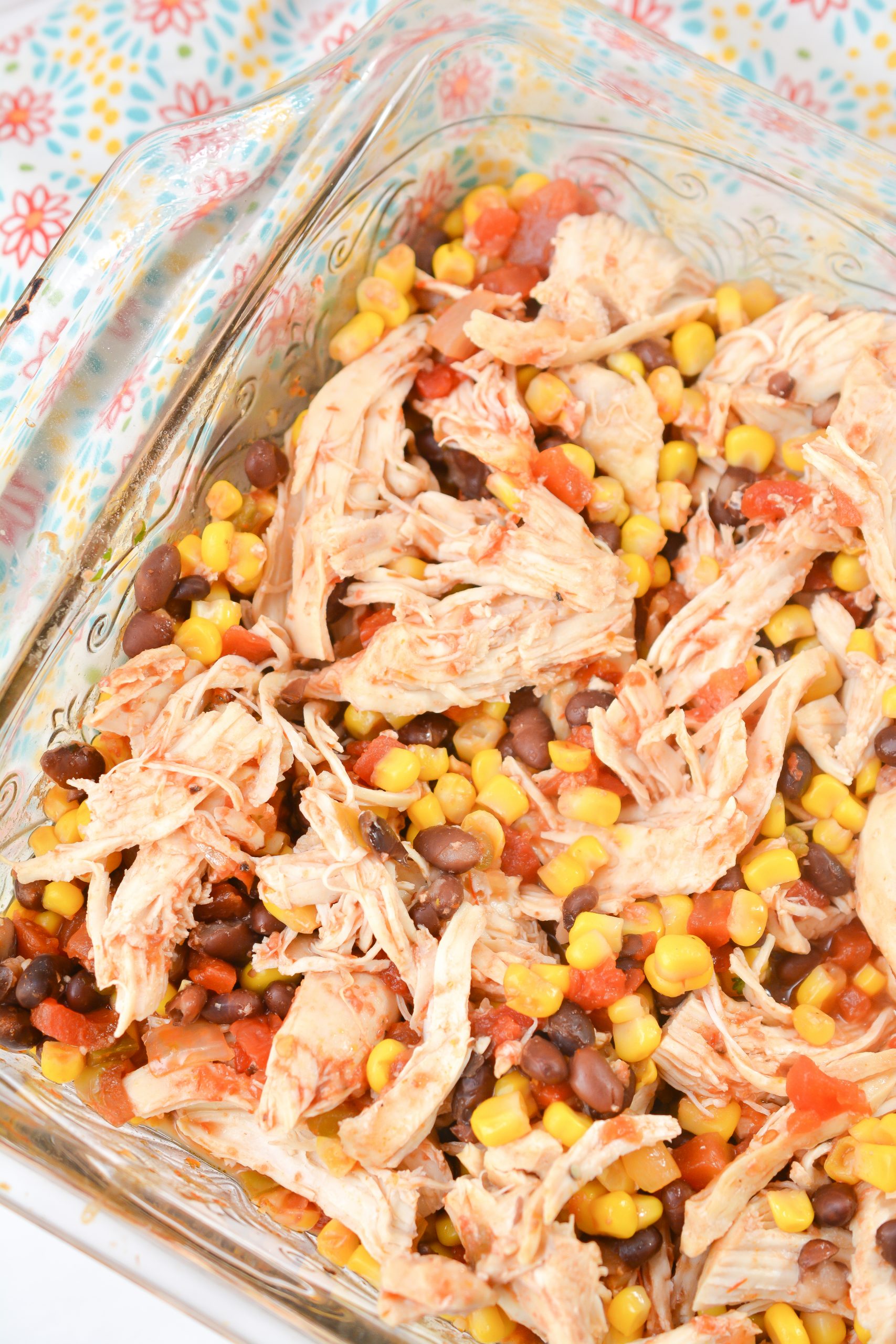 If you want a healthy dinner idea that everyone in your family can enjoy, this really is the one. It's a quick recipe that quickly comes together for all. The best part? It's an affordable option. You don't have to worry about spending money on a ton of ingredients that will blow your budget. It's one of those recipes you might not even have to go to the grocery store to pick up the ingredients.
They are most likely food you already have at home making it even easier to throw together.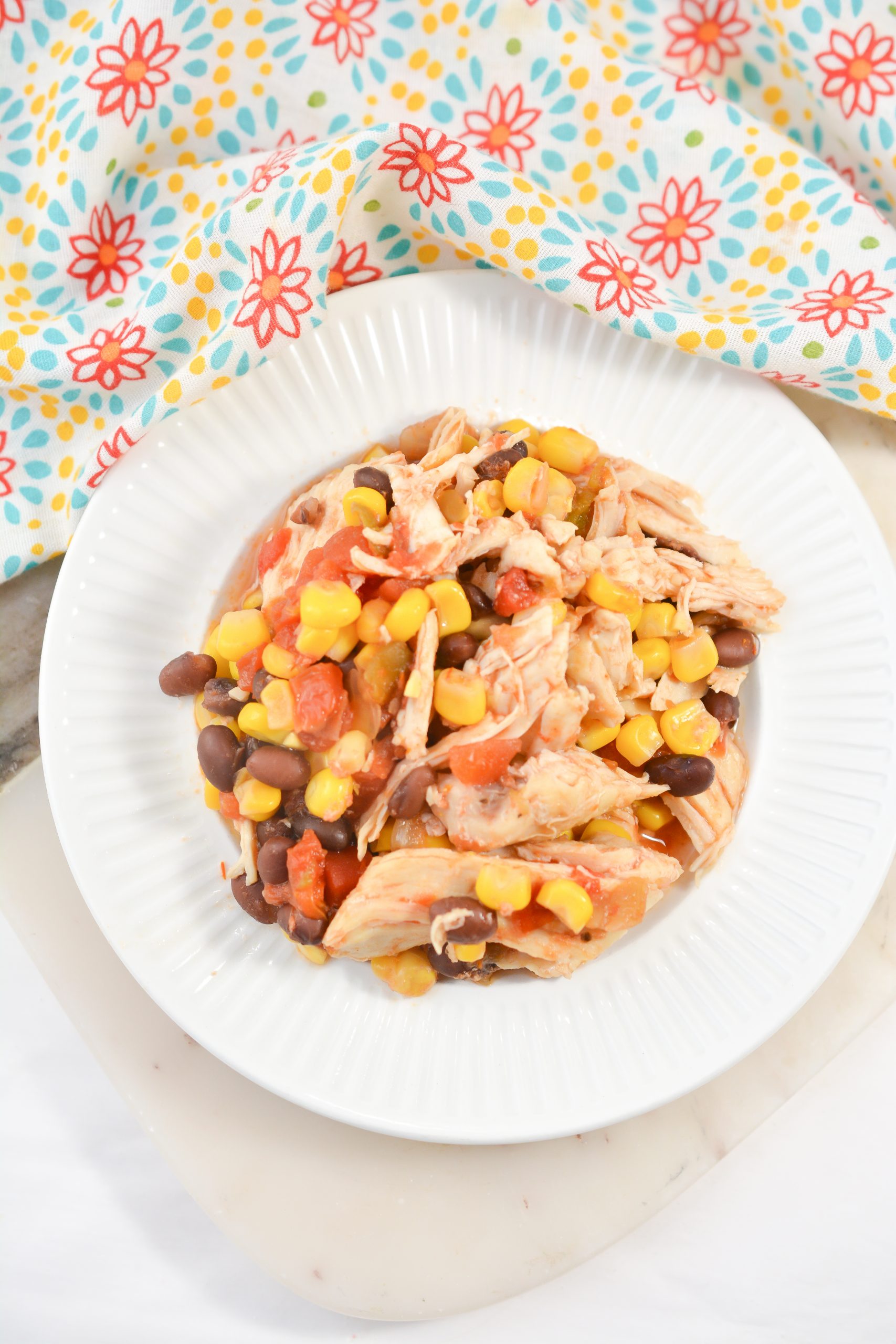 If you are heading to a cookout, luncheon, or special dinner party, make sure you make double because it will go fast and it won't go to waste. You can easily throw it in the fridge and have it as leftovers. You can serve it throughout the week with different sides without getting sick of it! And after the family cookout, everyone will want to know your recipe so be prepared to share it with all your friends and family. It will be an all-around favorite. 
Don't forget to come back and leave a comment. Share how much you love this recipe after you make it and come back for more easy dishes you will love.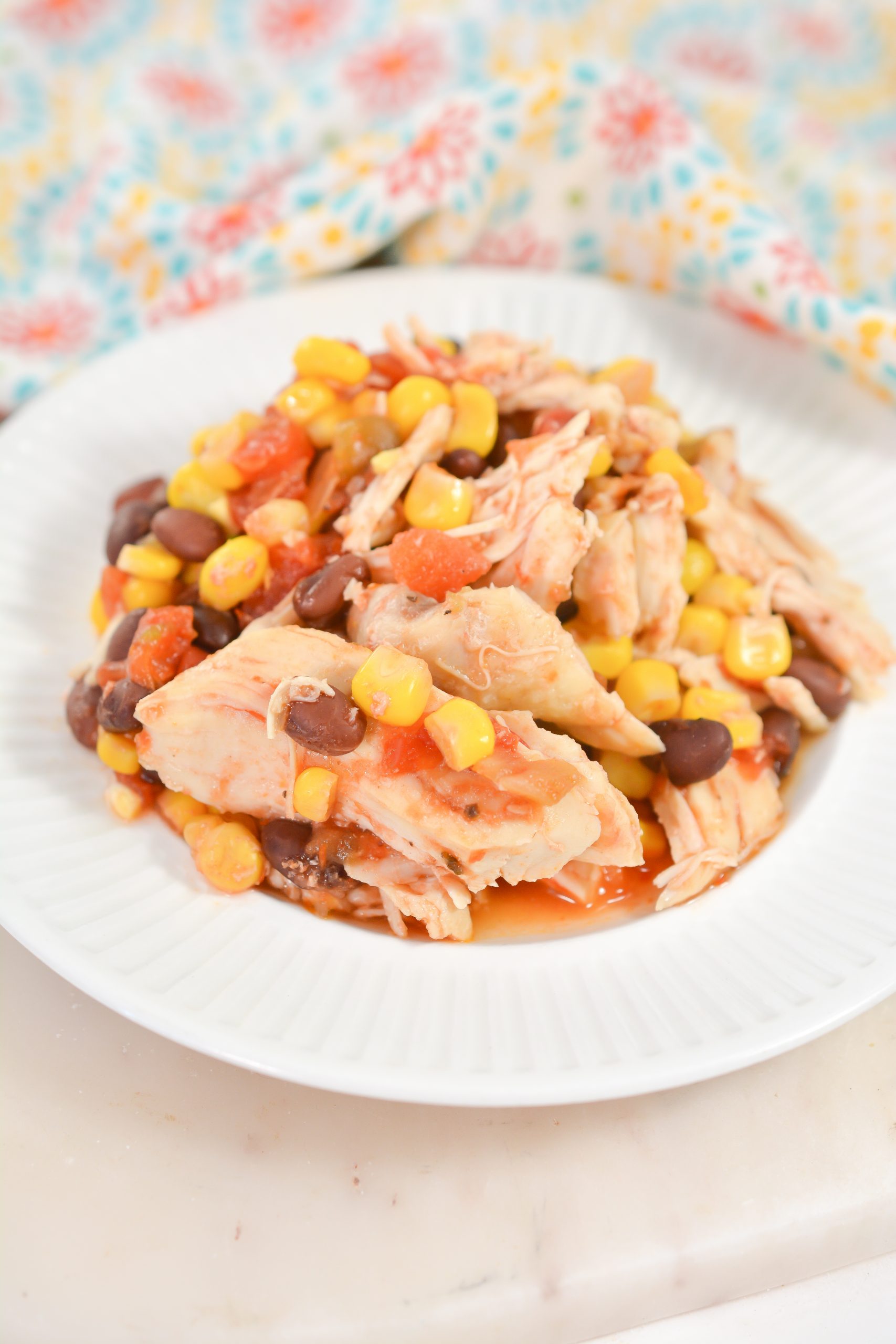 Yield: 6
Dump and Bake Salsa Chicken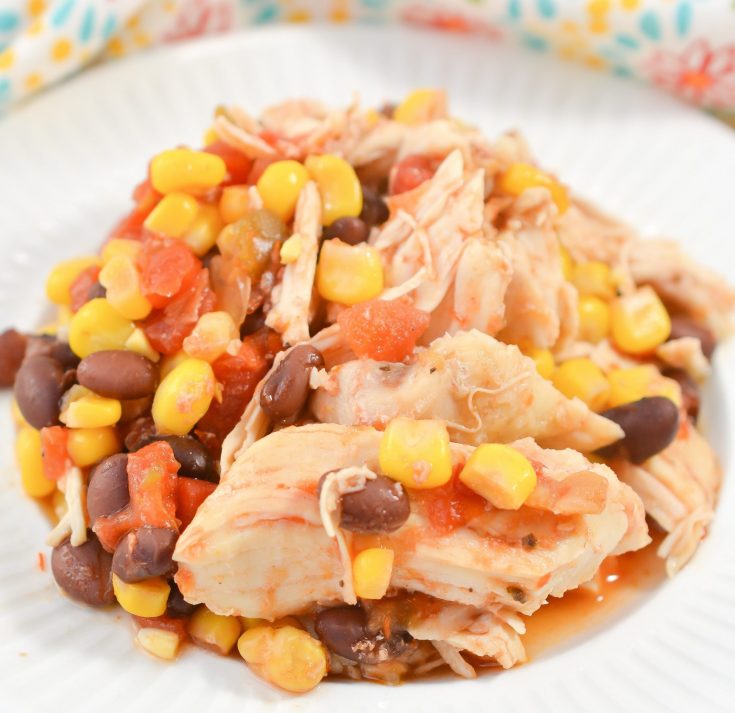 Total Time
1 hour
15 minutes
Ingredients
1 Bag frozen corn kernels
1 Can black beans rinsed and drained
1 (15 oz.) Can Diced tomatoes
1 C. Salsa divided
½ tsp. Cumin
1 tsp. Minced garlic
2 lb. Boneless skinless chicken breasts
Salt and pepper to taste
Instructions
Preheat the oven to 375 degrees.
Add the corn, black beans, diced tomatoes, ½ cup of salsa, minced garlic, and cumin to a mixing bowl, and stir to combine.
Layer the mixture in the bottom of a well greased 9x13 baking dish.
Place the chicken on top of the mixture and season with salt and pepper to taste.
Spread the remaining ½ cup of salsa over the chicken.
Cover the dish with foil and bake for 1 hour or until the chicken is cooked through.
Shred the chicken, return it to the dish, stir to combine, and serve.
Enjoy!
Notes
Weight Watchers Points Info :
1 Smart Points blue & purple,
1 Smart Points  green
0 Smart Points
0 Points Plus per serving
Now, remember to save this recipe on Pinterest for later 🙂