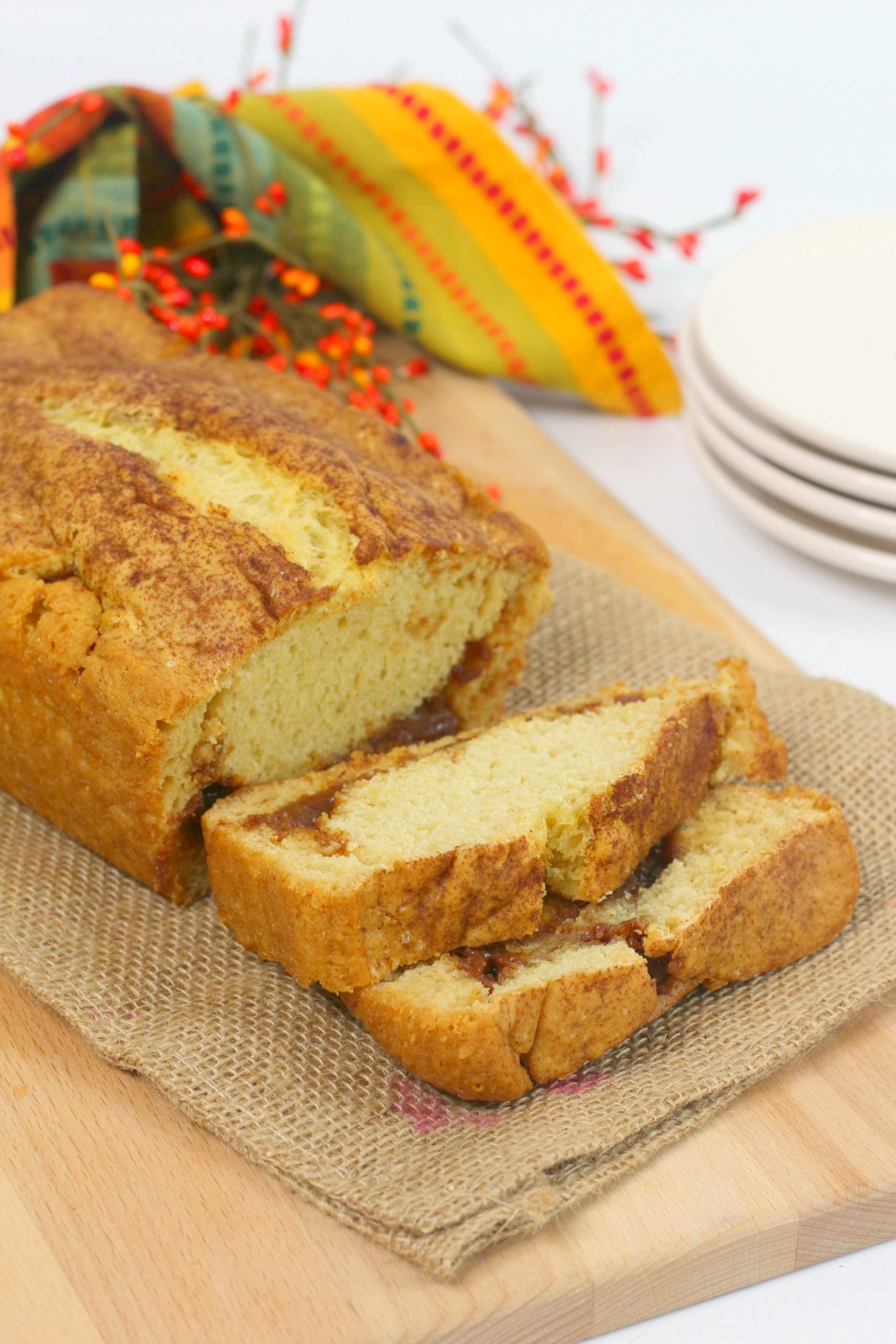 Over the past year, our lives have been turned upside down. We have not been able to see friends and family, going to the store is stressful, and most of us have picked up new hobbies we did not have time for before.
Some of us have redecorated our houses, started projects we have put off for years, or baked enough for the entire neighborhood. At the beginning of COVID, most areas were given strict instructions to stay in their homes. No going out to eat, and many carry-out places were limited to hours and delivery areas. If one thing came out of this, many people found their cooking or baking potential they didn't know they had.
While baking at home, many people tried making their bread and realized it is not that hard after all.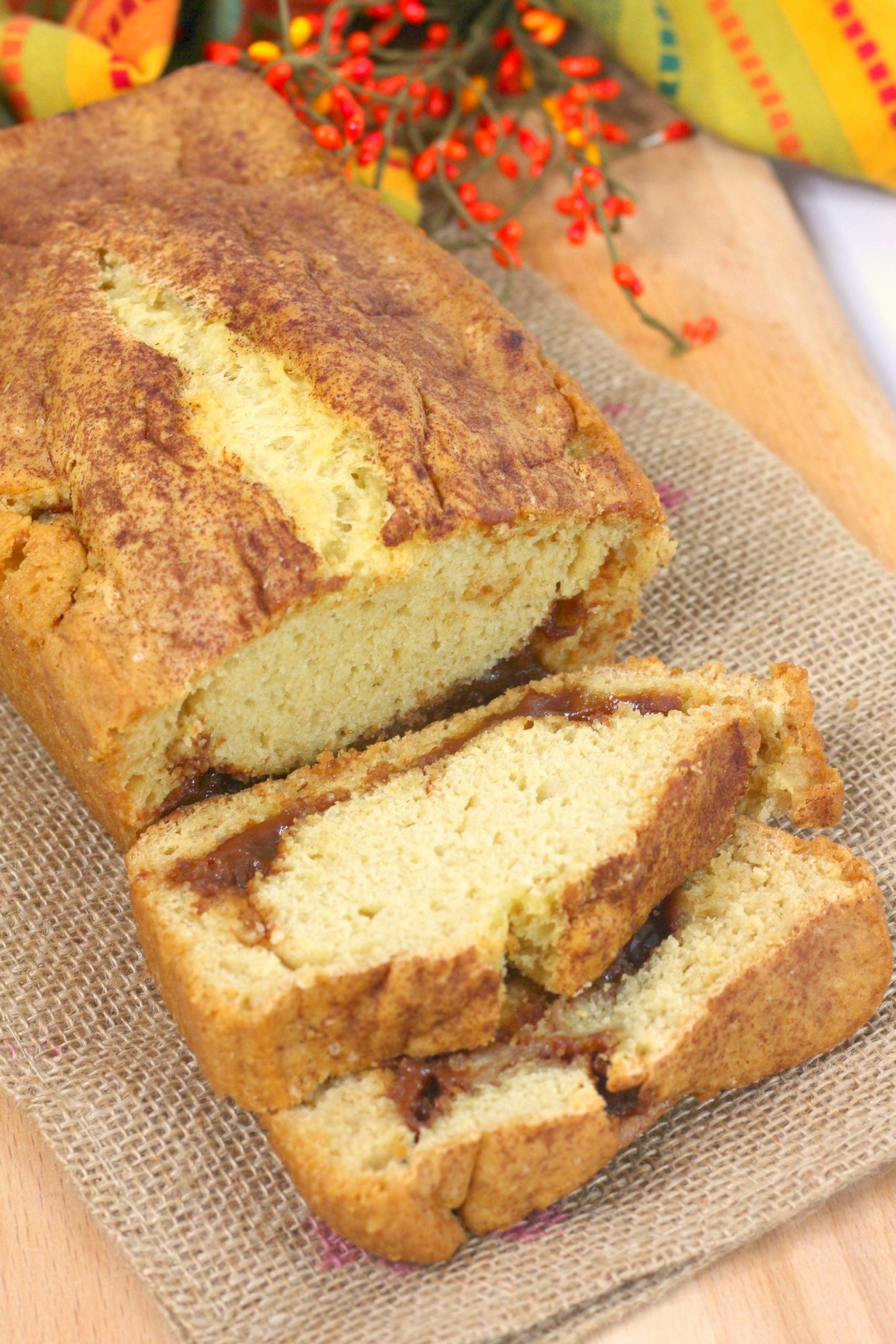 One of my favorite loaves of bread is infused with one of my favorite drinks, beer bread. Beer bread has been around for centuries all over the world. They both have yeast which is the key ingredient to making bread what it is. Yeast helps the dough rise into a loaf with a dense texture.
Yeast in beer is what makes it beer. Fermented yeast creates malt sugars and alcohol by-products.
Here are a few tips for selecting the perfect beer for your bread. Whatever beer flavor you choose, make sure to let it sit out at room temperature before mixing it into the batter.
Always sift your flour when preparing your bread. This will ensure the bread is light and fluffy. It is a crucial step, especially when making beer bread.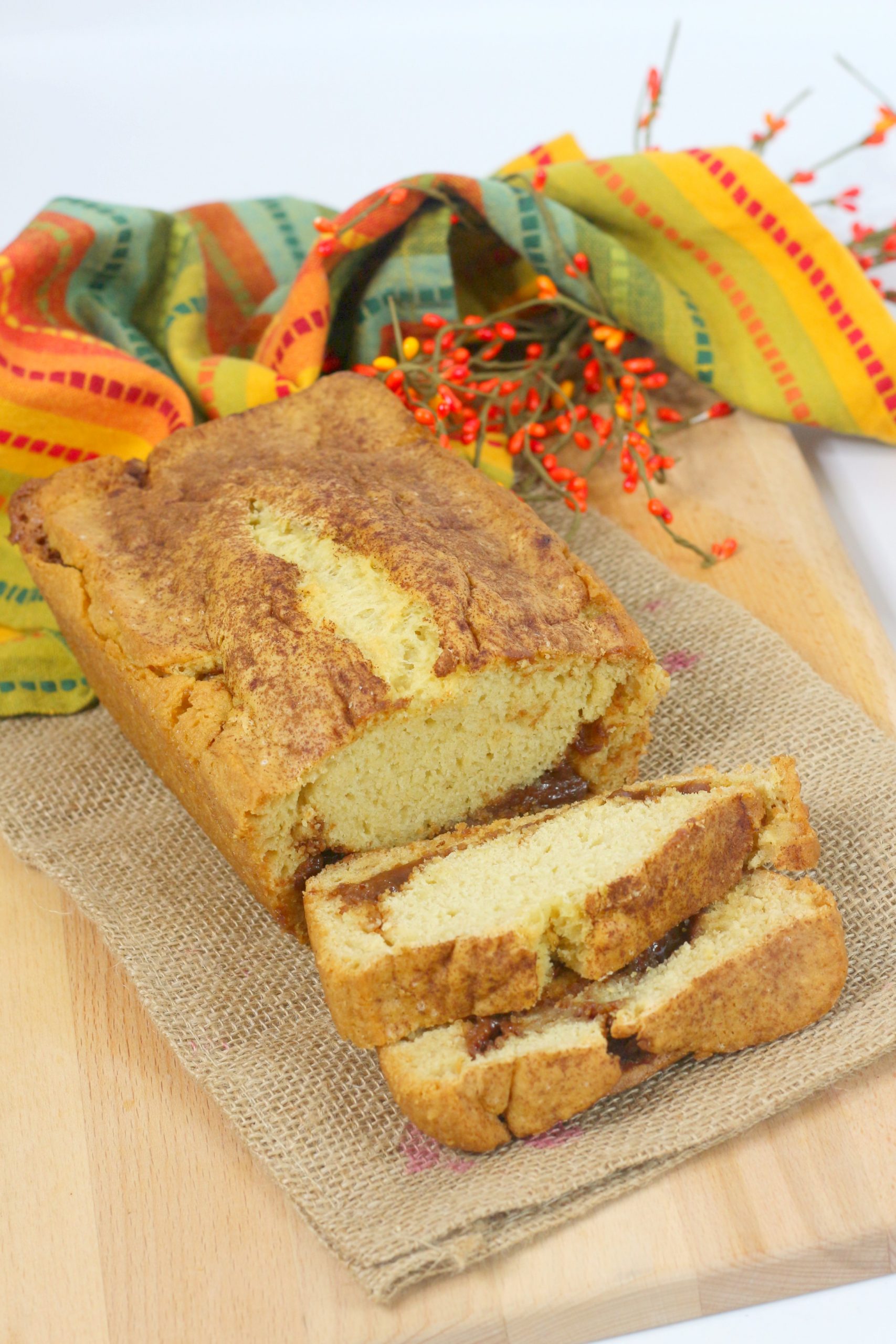 Since this is a Cinnamon Swirl Beer Bread, I recommend using a seasonal ale to double the flavor profile. Something like a hard apple cider that has a strong apple flavor with a hint of cinnamon. This bread will not only be super tasty but very aromatic.
Another one I like is Octoberfest beer from Sam Adams. Oktoberfest originated in Germany, where beer is king. It has a slight hint of bread flavor which is why it compliments my Cinnamon Swirl Beer Bread so well. It is a clean, lager flavor with deep hints of malt.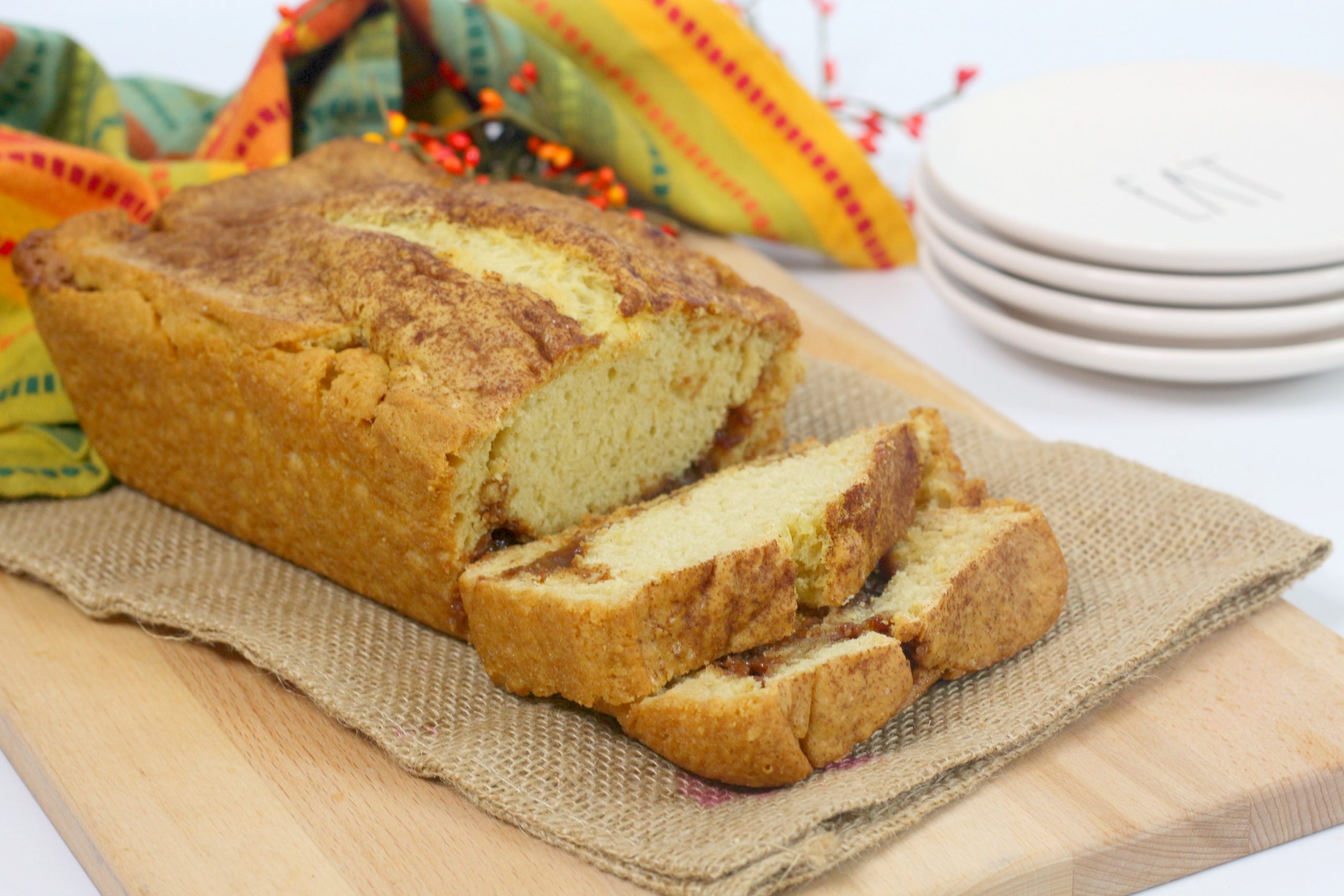 The third seasonal beer I can not recommend more is Pumpkin Beer. It is the Pumpkin Spice Latte of alcohol. So rich and smooth with a deep pumpkin base. Even though there is no actual pumpkin in my beer bread, using this brand will give you every fall flavor we crave during the year.
Most of these beers are limited to the fall season, but some places have them available year-round. I recommend calling your local liquor store to check their inventory before driving around the city looking for pumpkin beer.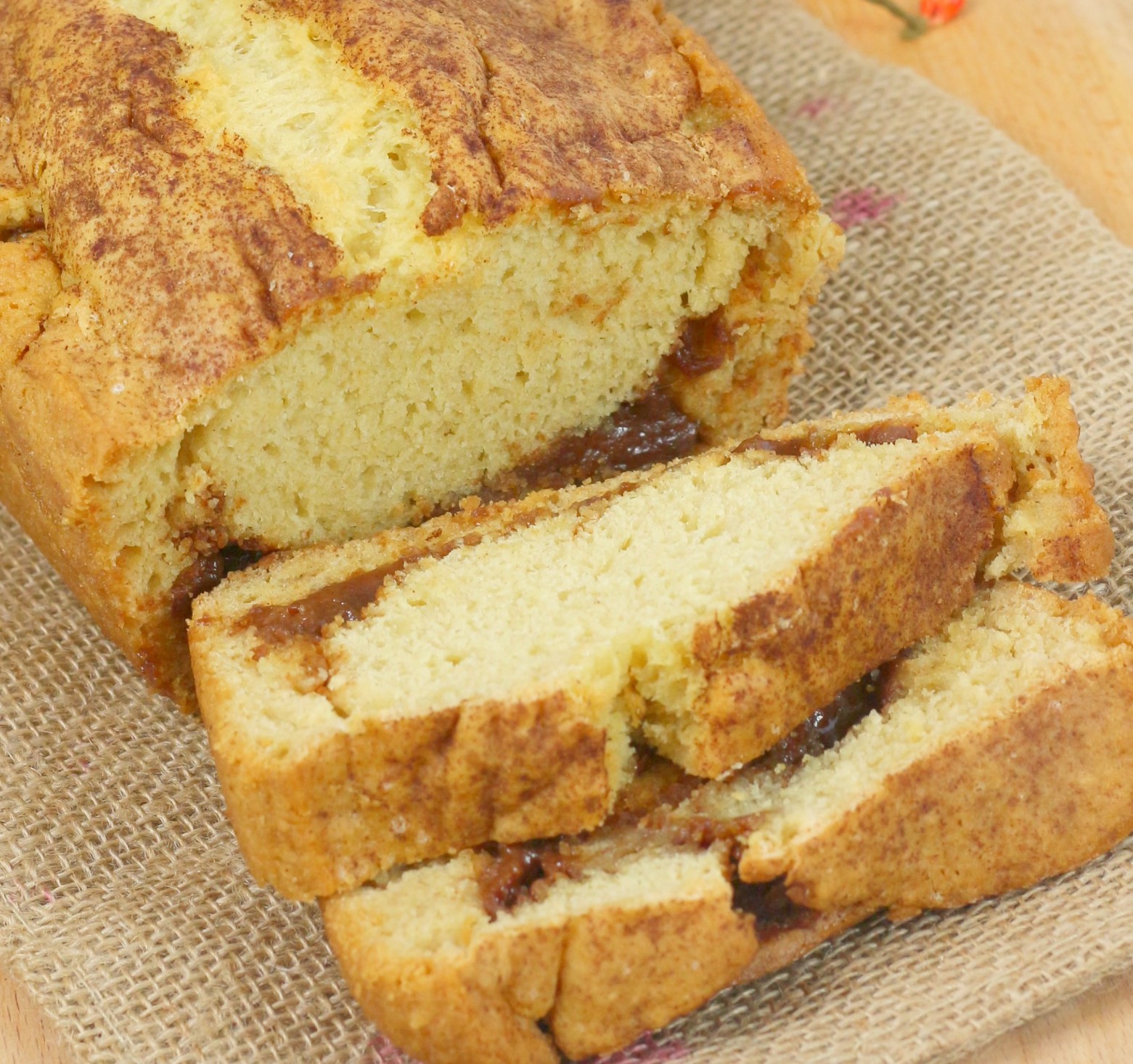 Like most bread, it is best served warm with melted butter filling each crevis of the slice. We have been talking about all the fall flavors, and you can not have fallen without chili. Most of the time, we pair cornbread with this homestyle favorite, but you will be surprised at how perfectly my beer bread compliments the chili.
Whether you are enjoying during the fall or spring, you will be transported to a brisk fall day with this Cinnamon Swirl Beer Bread.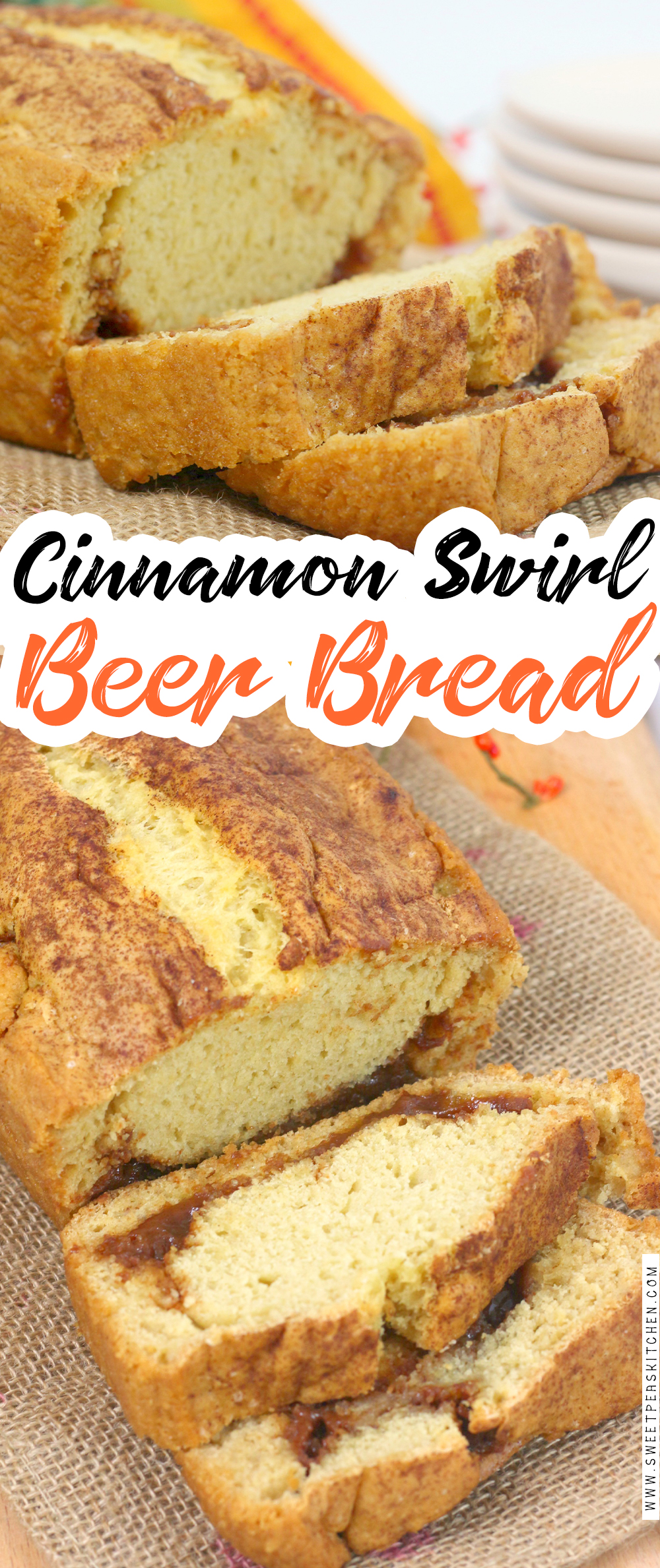 Did you make it? Tell us how it went in the comment section below. Let us know. Enjoy!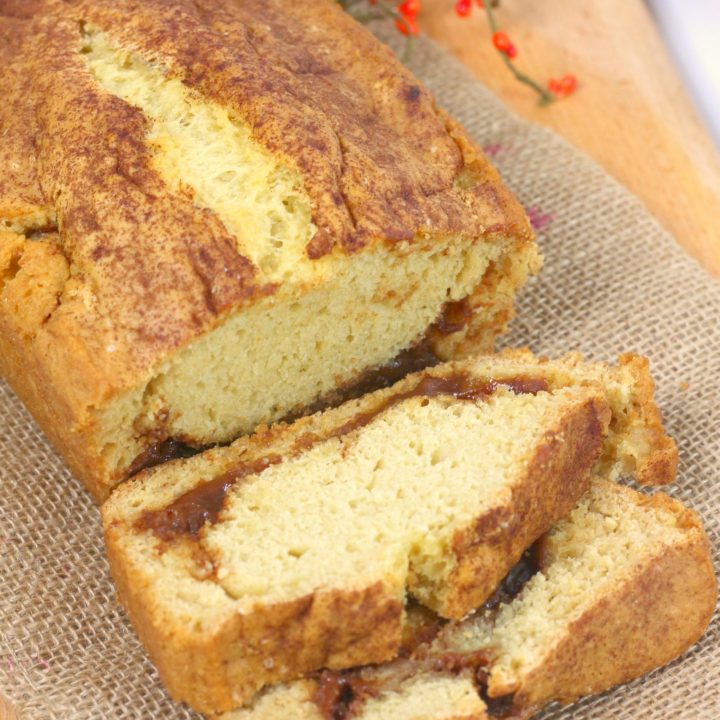 Cinnamon Swirl Beer Bread
Ingredients
2 2/3 C Self Rising Flour
4 tbsp ground cinnamon, divided
12 oz. bottle beer
3 tbsp unsalted butter, melted
Instructions
Preheat oven to 375 degrees and grease a loaf pan
Using a large mixing bowl, whisk together the flour and 2 tbsp cinnamon
Whisk in the beer until combined
Using a small bowl, melt the butter and mix in the remaining 2tbsp cinnamon
Pour half the batter into the loaf pan
Swirl the cinnamon mix into the batter in the pan
Pour remaining batter onto the top of the cinnamon swirl
Bake for 45-50 minutes, until cooked through. Cool for 10 minutes before removing from the pan.



Slice and enjoy!