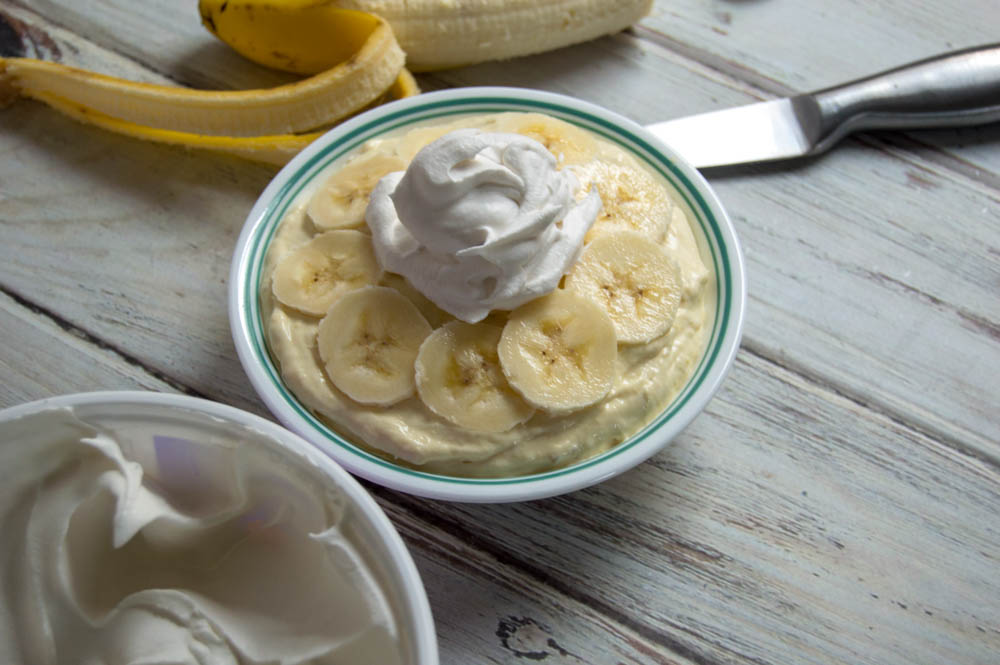 I could not be more excited to share this fun and unique dish with you today. It is called Banana Cream Pie Cheesecake Dip. Three different homestyle recipes are all mashed up into one. How fun is that?! Blending Banana cream pie into a cheesecake-style dip.
It is a perfect dessert for Sunday night's dinner or your next event. With covid, I think many of us have forgotten what it's like to be around more than five people at a time.
Don't worry; we will be able to celebrate soon enough. So when the next holiday comes around or a summer cookout, you will be ready!
What goes better with banana cream pie than the original Nilla Wafers. Their buttery and vanilla taste pair perfectly as the vessel for transferring the dip to your taste buds. The best part about my cheesecake dip is you don't have to bake anything! Just mix, top and serve.
It will take you just as much time to create this special treat as it would unpackage something store-bought.
Not only is it delicious and easy, but it displays perfectly. You can either lay the nilla wafers in a ring around the dip or a separate bowl—what better time to bring out your arsenal of serving dishes for a special event. I would display it on either a white ceramic plate or a glass bowl.
The same goes for the nilla wafers if you choose to serve those on the side.
If you are a gardener or have a local flower shop, grab some bright flowers to set on your table—something in yellows, whites, or pinks. My favorites are tulips or daffodils in spring, and for summer, my go-to would be daisies or sunflowers.
The instant pudding makes for a light base with the dense texture of cream cheese. As you can tell by now, this is not your regular cheesecake since we have no crust. If you want to get super adventurous, you could always crush up nilla wafers and lay them on the bottom.
I will only do this if you bring them to a large get-together because they will get soggy quickly, which no one wants soggy cookies.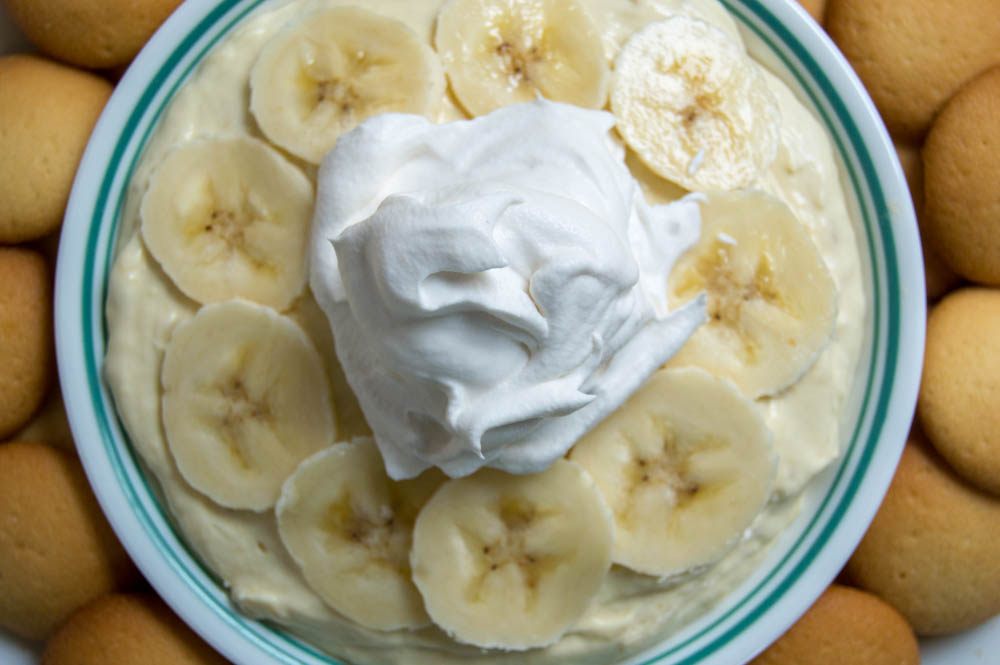 You don't have to feel guilty about enjoying multiple servings of this Banana Cream Pie Cheesecake Dip. Bananas are a super fruit for our bodies, while the Nilla Wafers are low in calories and fat. If you are on a diet or trying to be more health-conscious with your food, substitute the regular cream cheese for fat-free cream cheese.
The same goes for your instant vanilla pudding. You can purchase the fat-free version and feel better about loading up your plate.
What a versatile dish and a staple recipe in most of our childhoods transitioned into a dip. I remember making banana cream pie as a kid with my grandmother.
When I was growing up, bananas were not on my radar, but this dish changed me. With such a light and creamy taste, everyone in the family will be lining up to fill their plates. If you are attending a large gathering, you better make two.
If you haven't already run to the store to grab your ingredients, I know it will be the first dish on your mind when the summer BBQs start.
Let me know what you thought of the recipe and how you recreated it.
Banana Cream Pie Cheesecake Dip
Additional Time:
1 minute
Ingredients
1 banana (plus a few slices from another for garnish)
1 pkg instant vanilla pudding mix
½ C. 2% milk
1 C whipped topping
1 8oz pkg cream cheese, softened.
Instructions
Using the whisk attachment in a stand mixer, whip cream cheese.
Break up banana into pieces and add to cream cheese. Continue to mix until smooth.
In a small bowl, add milk and pudding mix. Stir until combined.
Add this mixture into the cream cheese. Whip until incorporated.
Turn off and add whipped topping. Turn on low until everything is mixed.
Add to a serving dish.
Garnish with thin slices of banana and a dollop of whipped topping.


enjoy !!