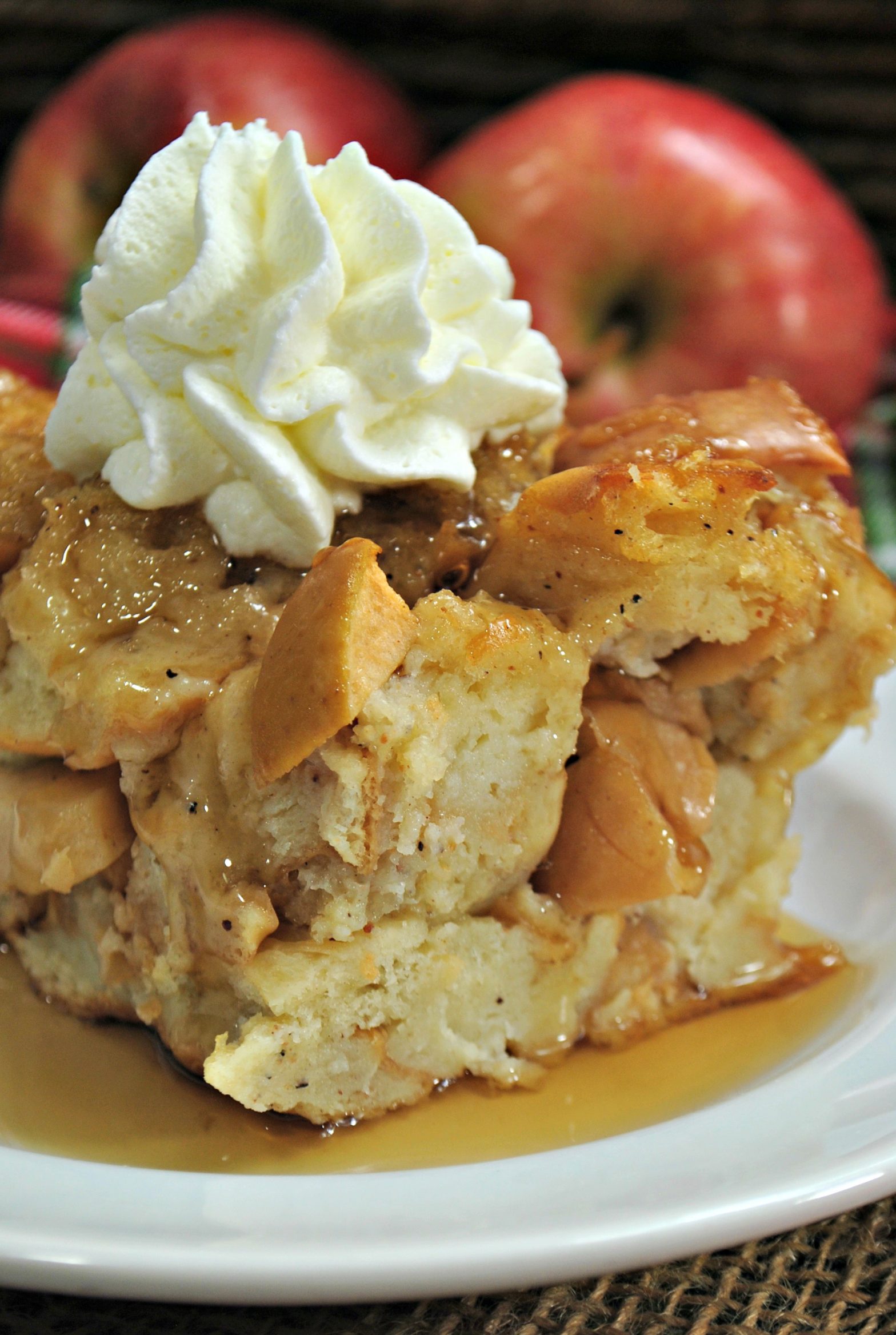 Spring is in the air! When the flowers are blooming, the sun comes out, and the fruits are starting to grow. Most fruits and veggies are ready to enjoy by Summer. Have you ever been to an apple orchard? If not, you are missing you! Depending on where you live, you can pick your very own apples! How fun is that?
We have so many different types. You have Honeycrisp, Red, Golden Delicious, Granny Smith, and Gala. Gala apples are the highlight of this dish. They have a delightful flavor and a super crisp bite. You can use these in an array of dishes—everything from salads to desserts.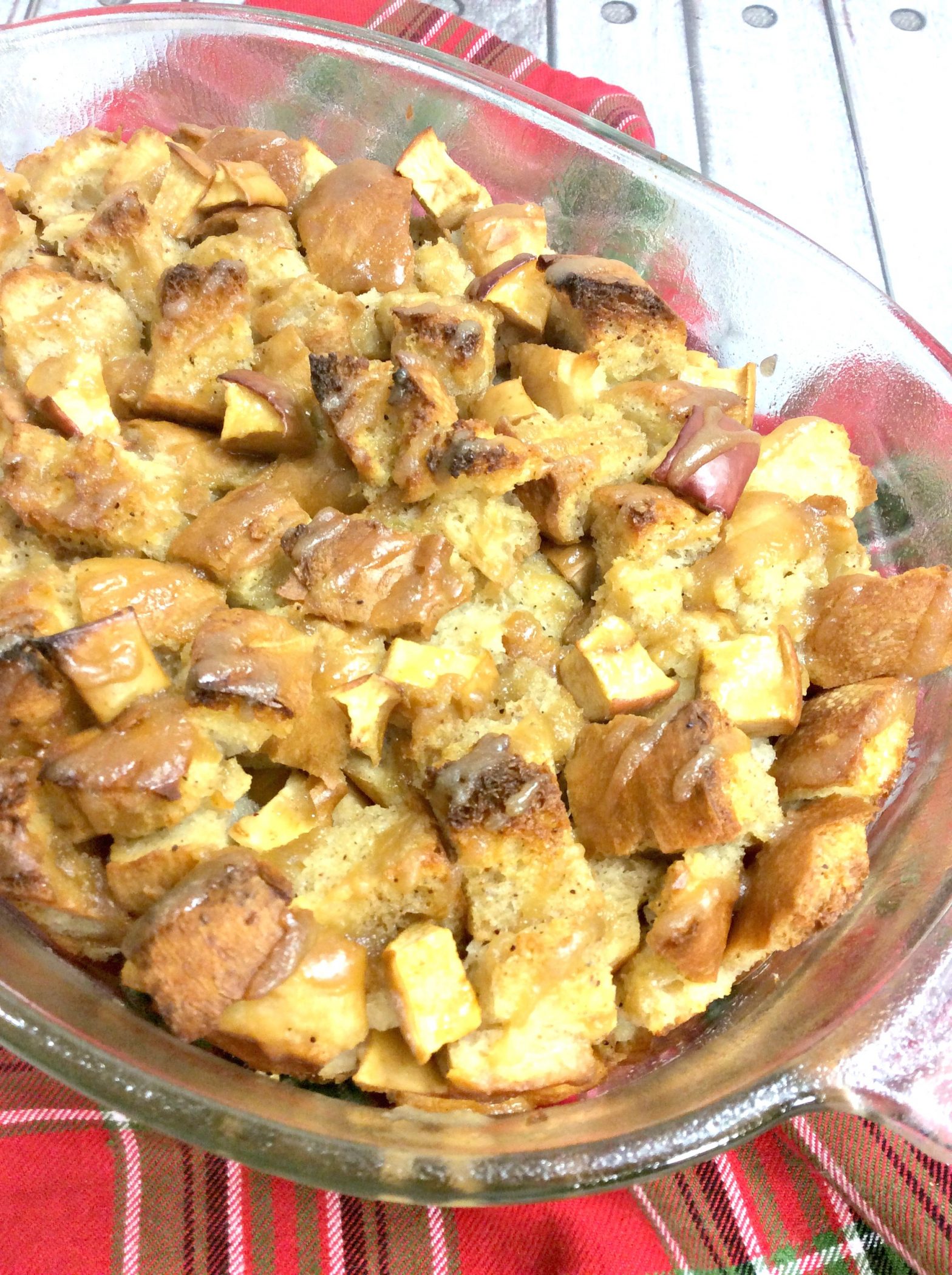 Today, we are adding these delectable fruits to my Gala Apple French Toast Casserole. I am sure most of you have had french toast before, but not into a casserole. A perfect twist to a childhood favorite. Great for a lazy Sunday morning or dinner. Breakfast food isn't just limited to morning time. You can enjoy it at any time of the day! Easy to refrigerate for the next day or a snack for the little ones.
The texture of this dish is unforgettable. The crunch from the Gala apple and french bread soak up all the liquid and slightly crisp up during the baking process. A blend of brown sugar, cinnamon, apple pie spice, and vanilla extract melts perfectly in this dish.
Your kitchen will smell like a cinnamon apple winter candle. If your family isn't up yet, they will be drawn downstairs by the pungent aroma. When brown sugar gets heated, it becomes caramelized and engulfs everything around it—bringing all the other flavors together.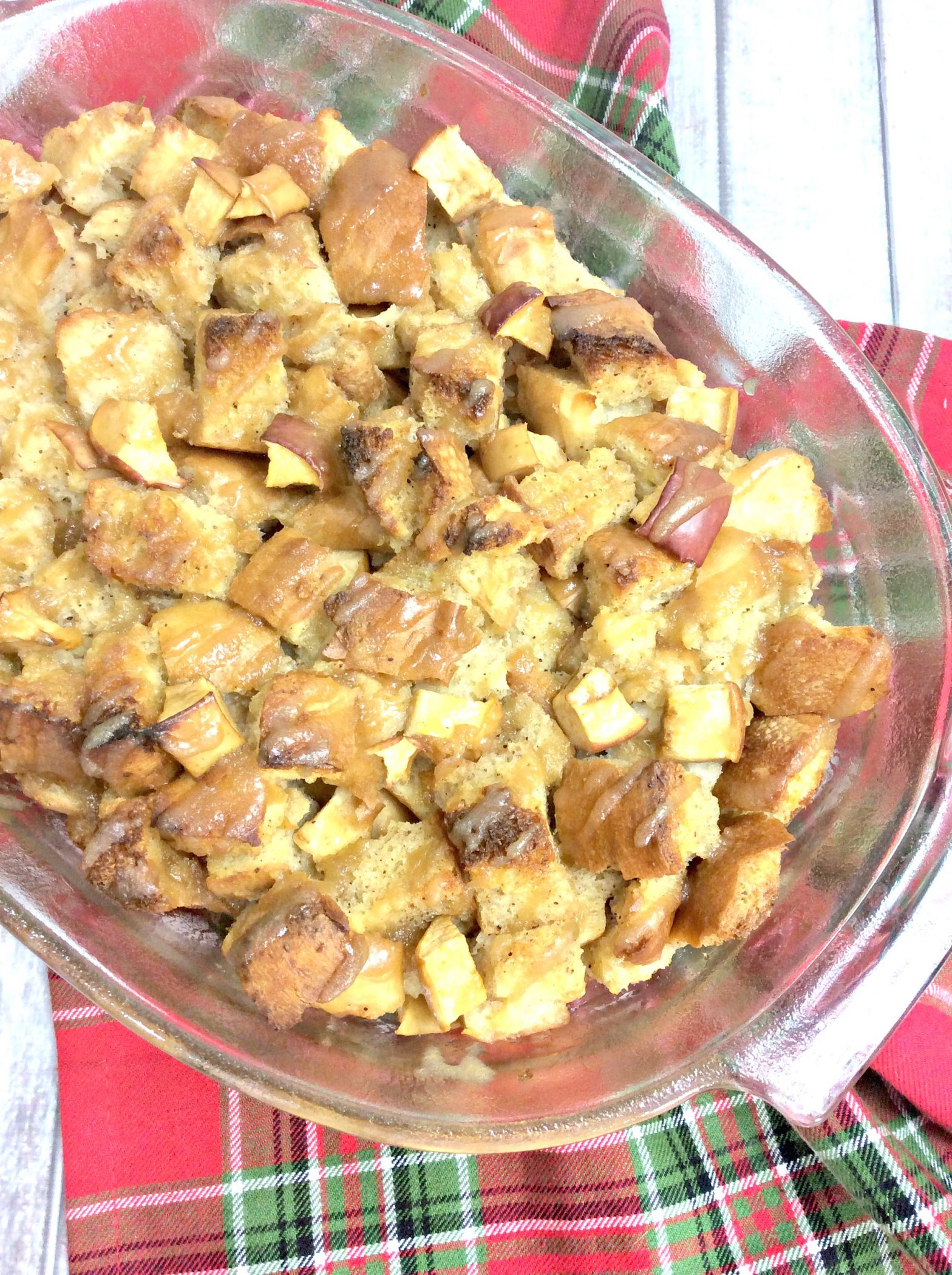 When you cook down apples, it brings out their natural sugars for a sweeter taste. I prefer French bread for my french toast not just because of the name but because it holds up so much better than a softer variety. If you use white bread, it will turn out very mushy, and you will be left with a soup consistency instead of a casserole. Your base ingredients help determine the thickness of your final result. Nobody wants to eat soggy bread.
My favorite part of a casserole is quickly adding all the ingredients together instead of cooking pieces separately. You can prep the night before, place it in the fridge to firm up, and pop it in the oven first thing in the morning. Get your oven preheated, coffee brewing, and casserole cooking!
Which makes it easy to enjoy during the week as well! They say breakfast is the most important meal of the day, but so many of us skimp on it. Fuel your body for the day and store the leftovers for tomorrow. If you have a big family, it will probably all be gone in one sitting.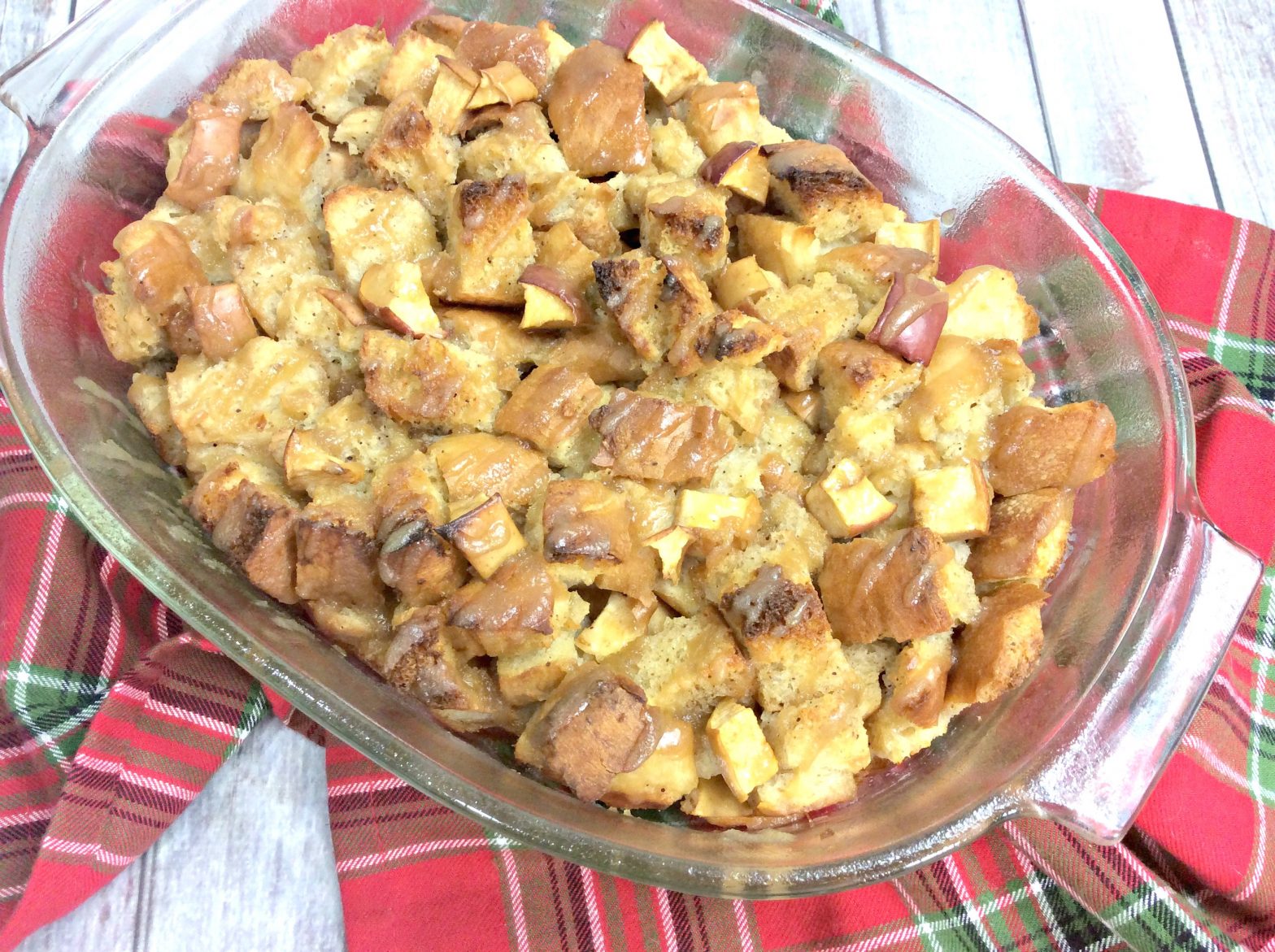 If you are an apple lover like I am, you can even try cutting up some fresh apples and placing them on top after it's baked for an extra crunch. I have tried with other fruits, and the taste was magnificent, but you don't quite get the same texture as you do with apples.
Most fruits become super soft when soaked in liquid and especially soaking overnight. Stick with the apples, and I promise you won't be disappointed.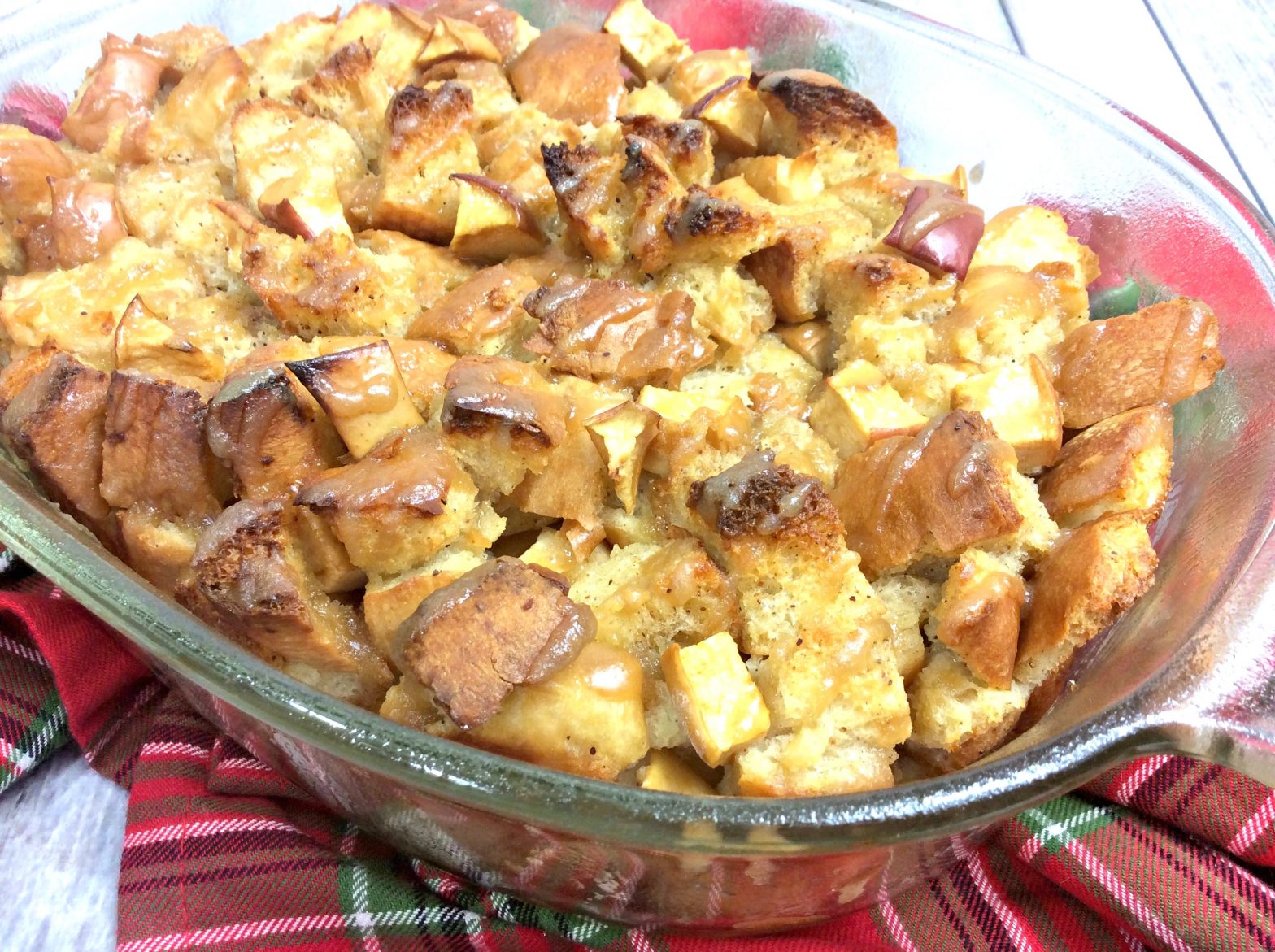 However, you enjoy this dish, and I would love to hear about it!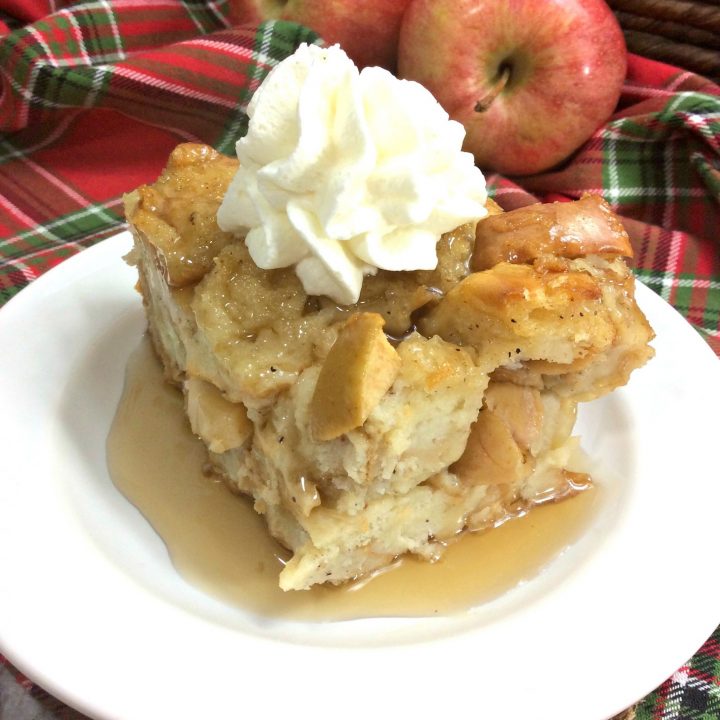 Gala apple French Toast Casserole
Additional Time:
2 minutes
Ingredients
1 1/2 lb- French Bread loaves, cut into chunks
3 cups chopped gala apples into small chunks
7 large eggs- room temp
2 cups almond milk
1/2 cup heavy whipping cream
1/2 cup sugar
1/4 cup light brown sugar
2 tsp vanilla extract
1 tsp. apple pie spice
1 1/2 tsp cinnamon
1/2 cup brown sugar
1 tbsp. cinnamon
1/2 cup butter
Instructions
Use a 9×13 inch casserole baking dish.
Spray it with non-stick baking spray.
Chop your bread and gala apples.
Set to the side.
Combine the bread chunks and chopped apples and lay evenly in the casserole dish.
Add your a large bowl, add your eggs, milk, whipping cream, sugar, brown sugar, vanilla and cinnamon.
Whisk to combine.
Pour the mixture over bread.
Cover the casserole with foil wrap and store in the fridge overnight.
Preheat the oven to 350°F
Bake for about 35-40 minutes.
In a small saucepan add your butter and sugar.
Over medium heat stir until combined.
Drizzle the sauce on top of the casserole.

ENJOY!!