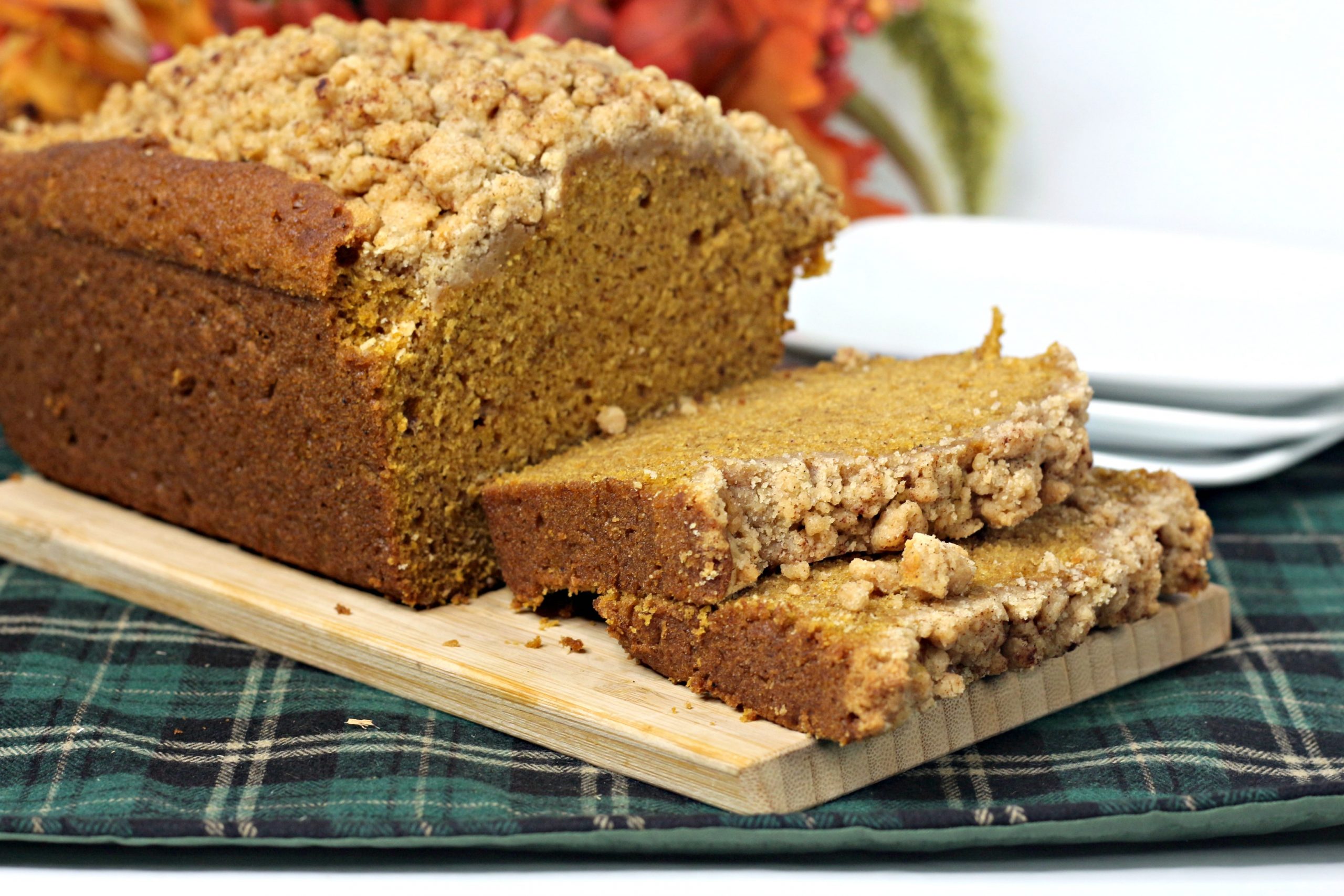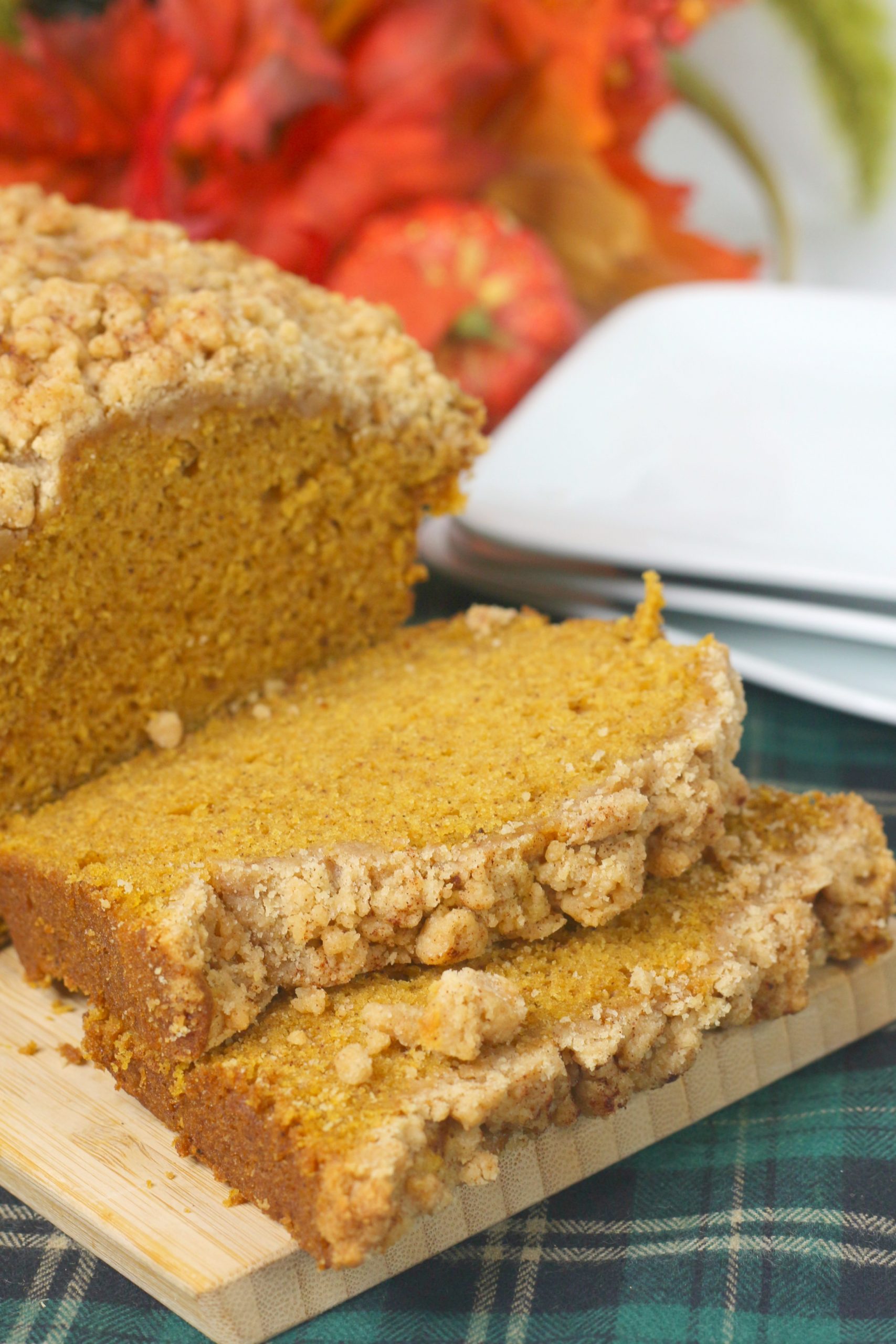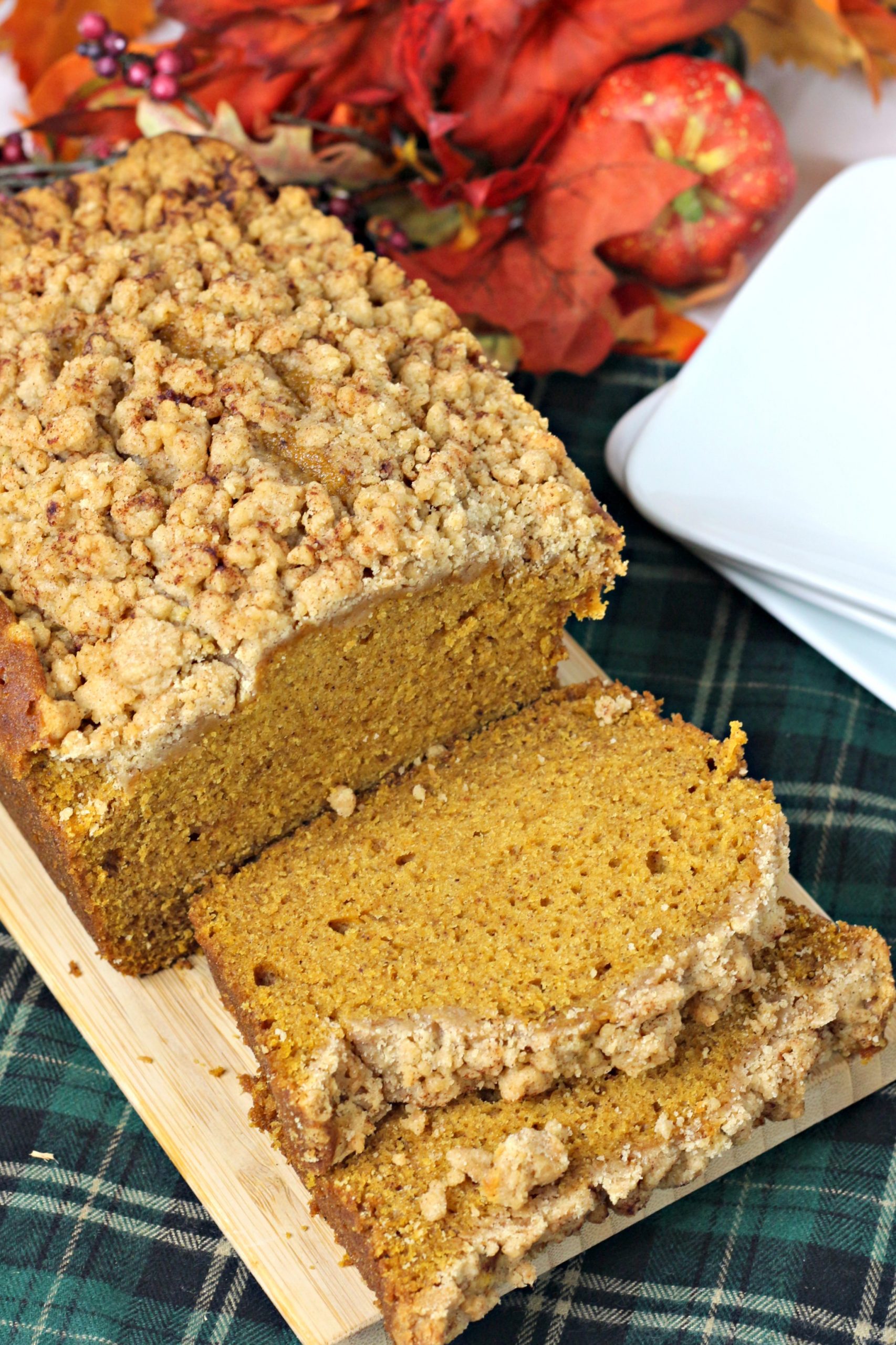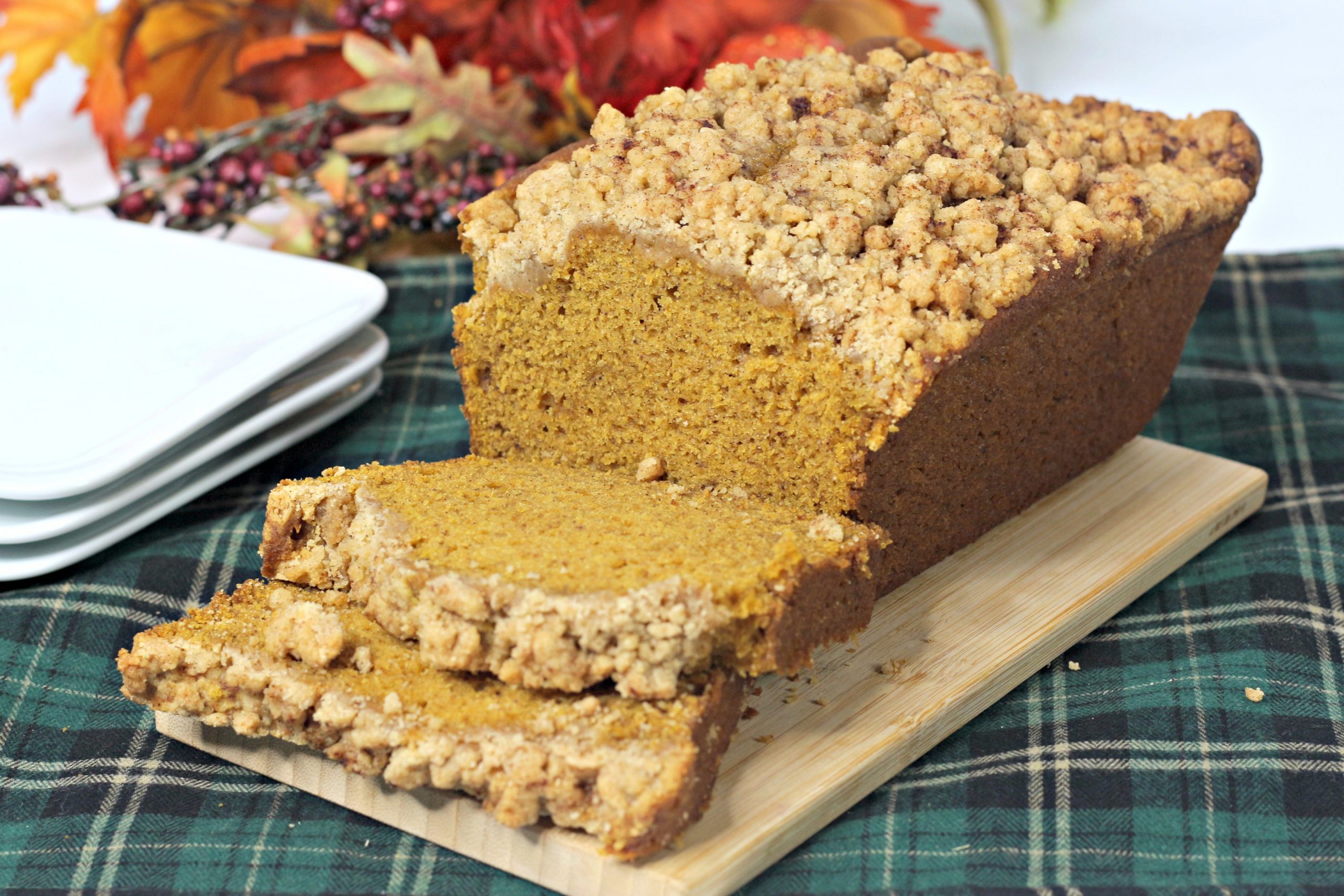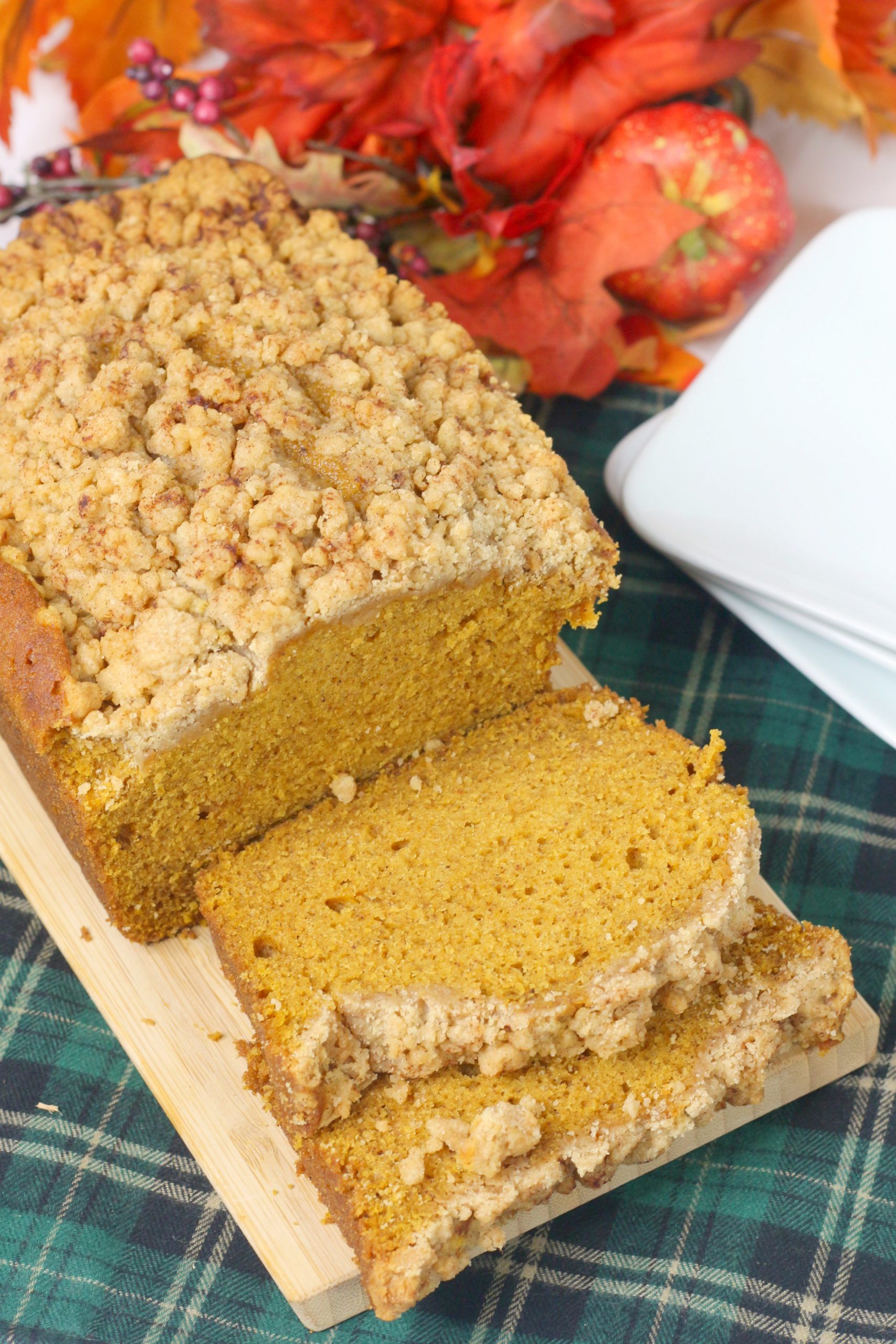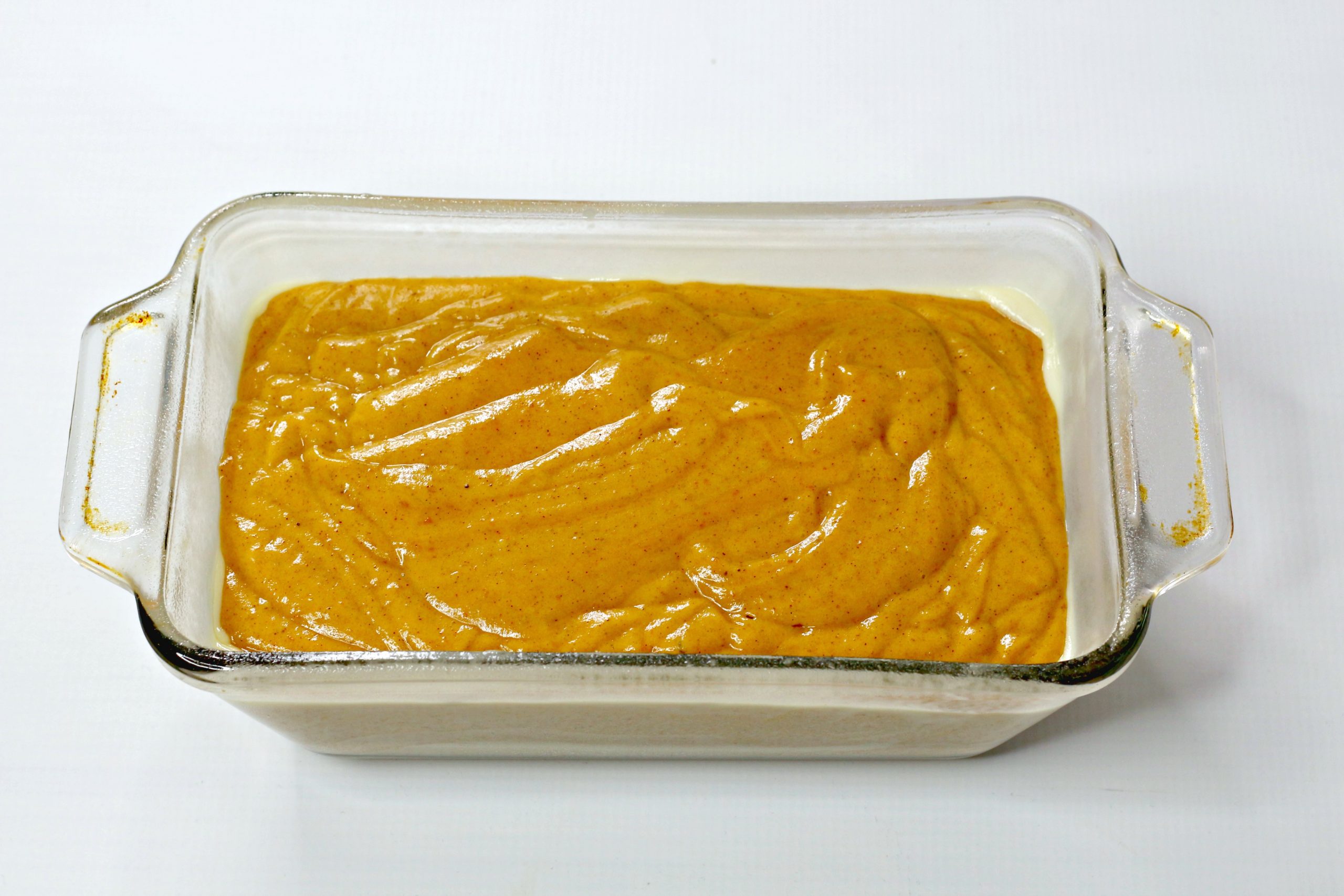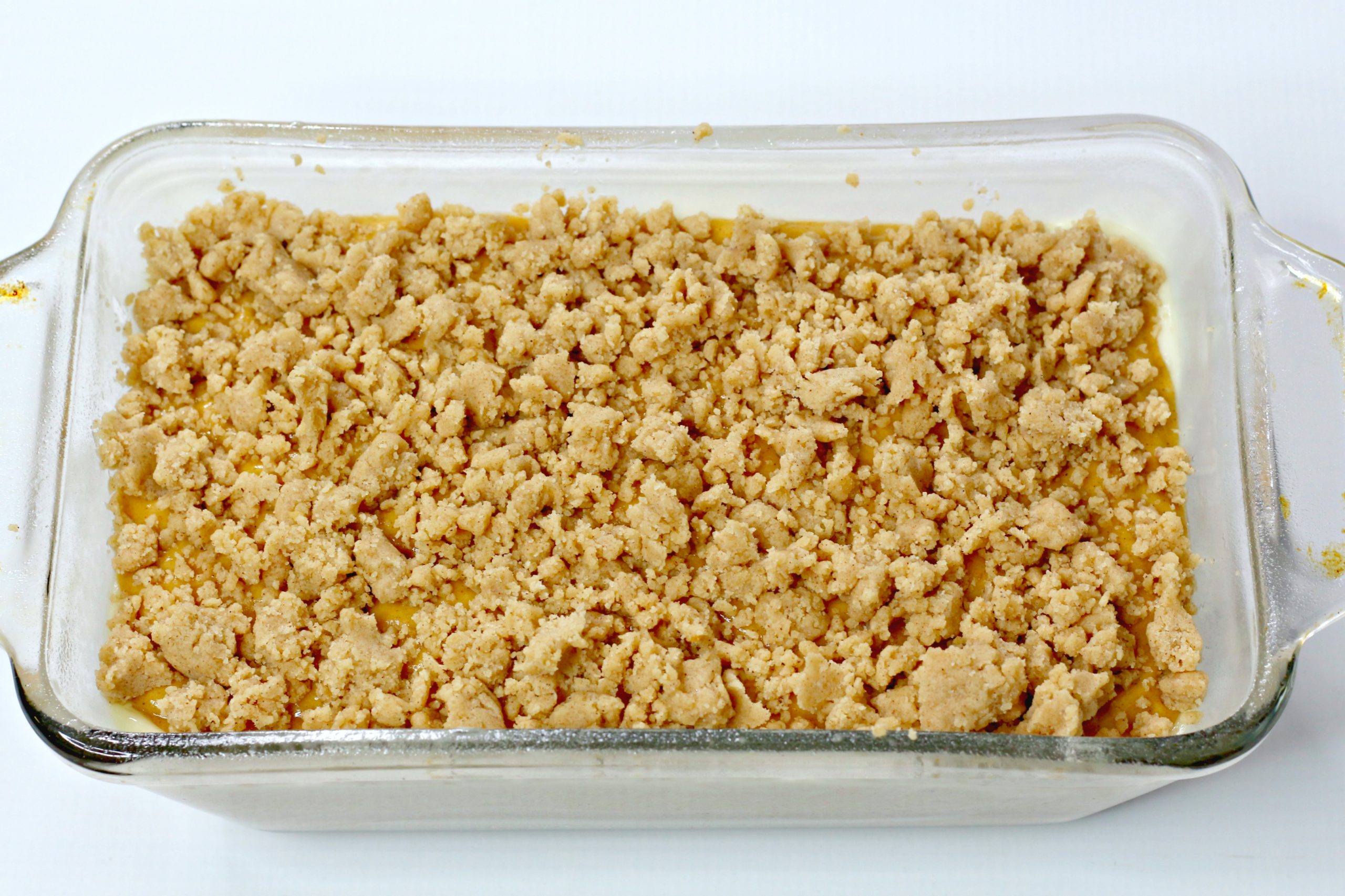 Pumpkin Crumble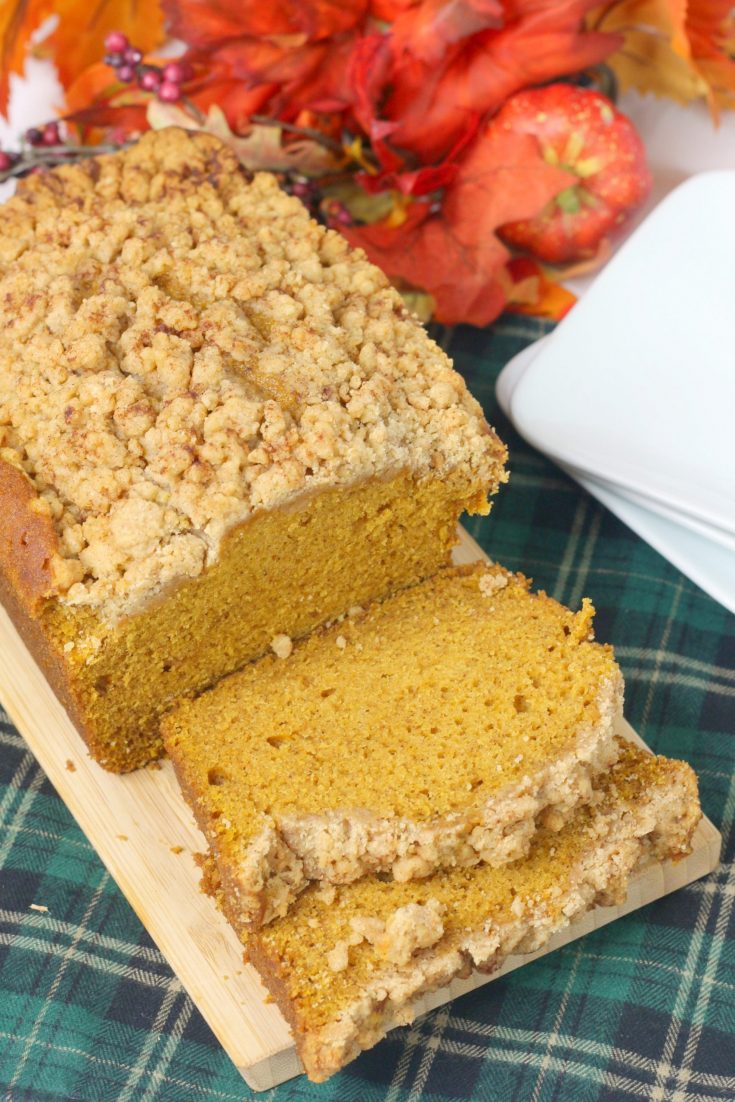 Ingredients
3 1/3 C flour
1 1/2 tsp salt
2 tsp baking soda
1 1/2 tsp ground cinnamon
1/2 tsp ground nutmeg
1/4 tsp ground ground cloves
1/4 tsp ground allspice
1/4 tsp ground ginger
2 C sugar
1/2 C brown sugar
1 C canola oil
4 eggs, large
1 15oz can pumpkin puree
2/3 C water
1 tsp pure vanilla extract
Crumble ingredients :
½ C cold butter, cubed
½ C light brown sugar
¾ C flour
2 tsp ground cinnamon
Instructions
Preheat oven to 350 degrees and grease two 8x4 bread pans
In a large bowl, mix flour, salt, baking soda, cinnamon, nutmeg,
cloves, allspice, and ginger together.
Add in granulated sugar and brown sugar; mix until combined.
Make a well in the center and add in the oil. Mix just until the oil is combined
Add in the eggs, 2 at a time, mixing after each addition
Add in the pumpkin puree, water and vanilla extract, mixing until well combined.
Divide the batter between the two bread pans. Set aside.
In a separate bowl, mix flour, brown sugar and cinnamon together. Cut
in the butter with a fork or pastry cutter and mix until it resembles
coarse crumbs.
Sprinkle the crumb topping evenly over both batters.
Bake for 55-65 minutes, or until a cake tester comes out clean.
Allow to cool for 10 minutes before removing loaves from the pans,
placing them on a wire rack to finish cooling.

Slice, serve and enjoy!