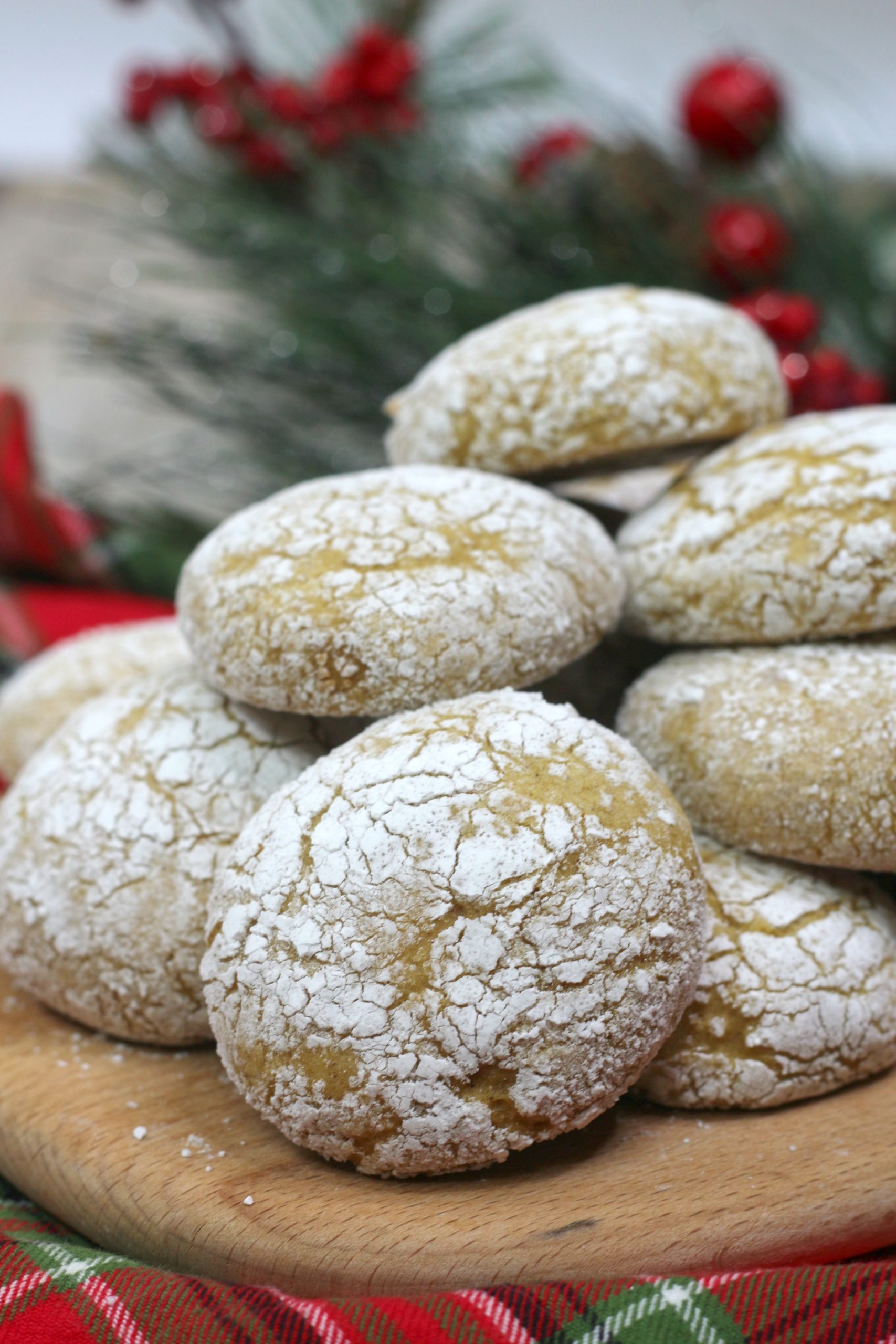 Cheers to the weekend, my friends! This Pumpkin Crinkle Cookie recipe is a for sure crowd pleaser. Did you miss your annual Friendsgiving last November?
This global pandemic has turned all our worlds upside down. We are protecting our loved ones and ourselves by staying quarantined in the house for over a year.
It has undoubtedly been a tough time for us all. We miss our friends and family. The simpler times when you could have a get-together whenever you wanted. We all hope the worst is behind us, and getting back to the basics is coming soon.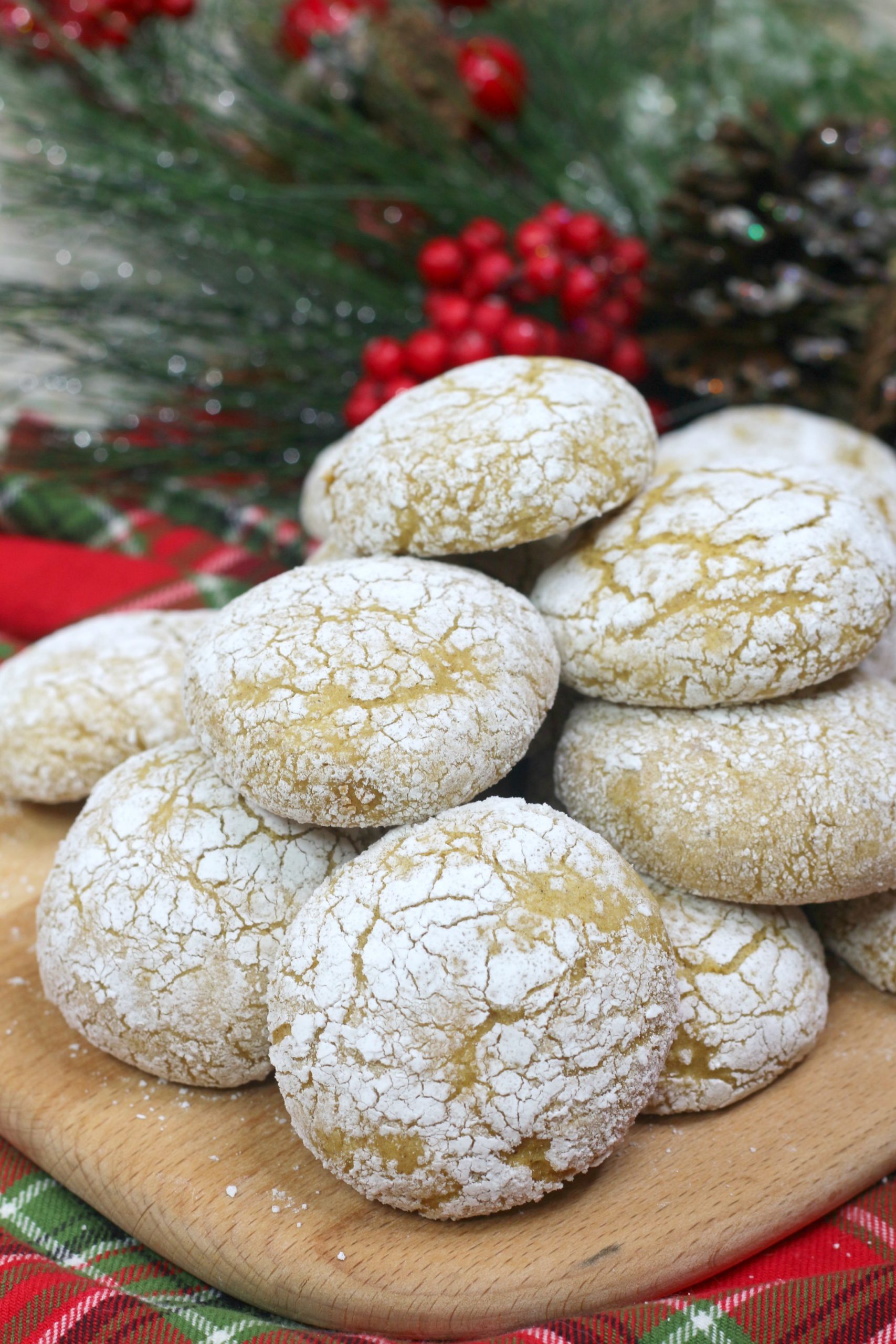 While waiting for the holidays to come, why not practice your culinary skills so you can impress your friends. Most people picked up different hobbies during the last year, and the biggest one is cooking.
With nothing but time on our hands, let's put them to work on some delectable desserts. Start with the basics, cookies. Cookies are super easy, bake quickly, and don't last long once they are removed from the oven. Cookies are a staple in most American homes.
From chocolate chips to vegan cookies, they are all tasty in their way.
Crinkle cookies are easily identified by the design that emerges on the top during the baking process. Before baking, Crinkle Cookies are rolled in powdered sugar, which creates the top layer's deep crevices. They might not be your typical go-to dessert, but who likes traditional?
These cookies pack a massive punch of pumpkin. You are using pumpkin puree and pumpkin spice. If you do not have pumpkin spice in your pantry, don't worry, you probably have the ingredients to make your own. It's a combination of warm spices that everyone goes for during the holidays.
Just grab your ground cinnamon, ginger, allspice, clove, and nutmeg. That's it! You got your very own homemade pumpkin spice. Just be careful with your measurement and look up a recipe online to give you the precise measurement if you are creating your own.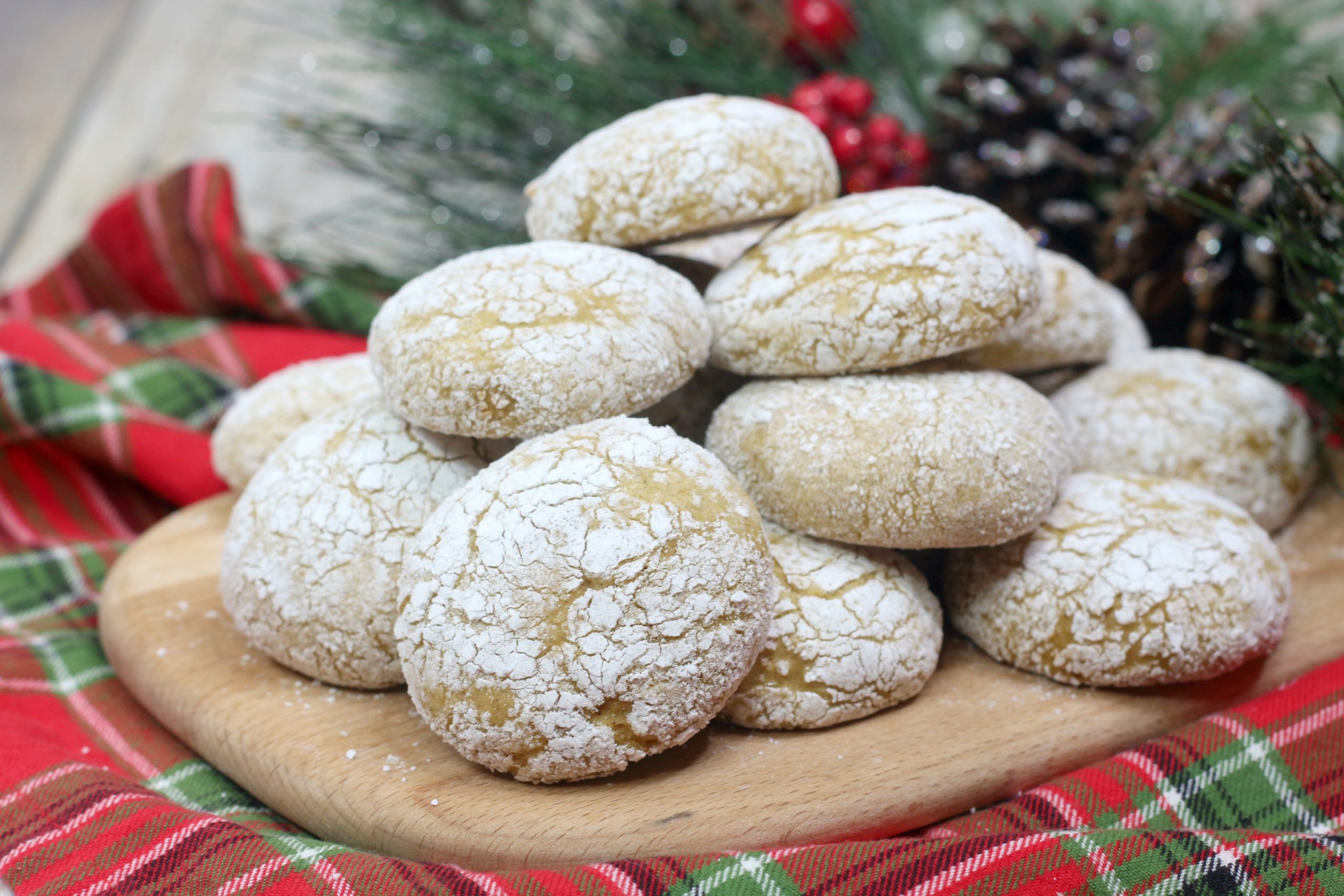 Pumpkin puree is made by taking a whole pumpkin, removing the seeds, baking until it is fully cooked then blend until the texture becomes smooth and creamy. It is readily available at your local grocery store in the baking aisle. If you have a lot of time, then you can puree your pumpkin!
It is pretty fun and pretty easy. Perfect for doing around Halloween when carving a pumpkin with the kids.
Practice makes perfect is what they always say. So don't look at this recipe and think you can't do it because you can! Not all gifts have to have monetary value, and the best gifts are from the heart. Taking the time to make your friends such a special homemade gift will touch their hearts.
Especially after not seeing each other for quite some time. Make the first event memorable for all involved. Bring these Pumpkin Crinkle Cookies, and you will be the talk of the town!
Did you make it? Tell us how it went in the comment section below. Let us know. Enjoy!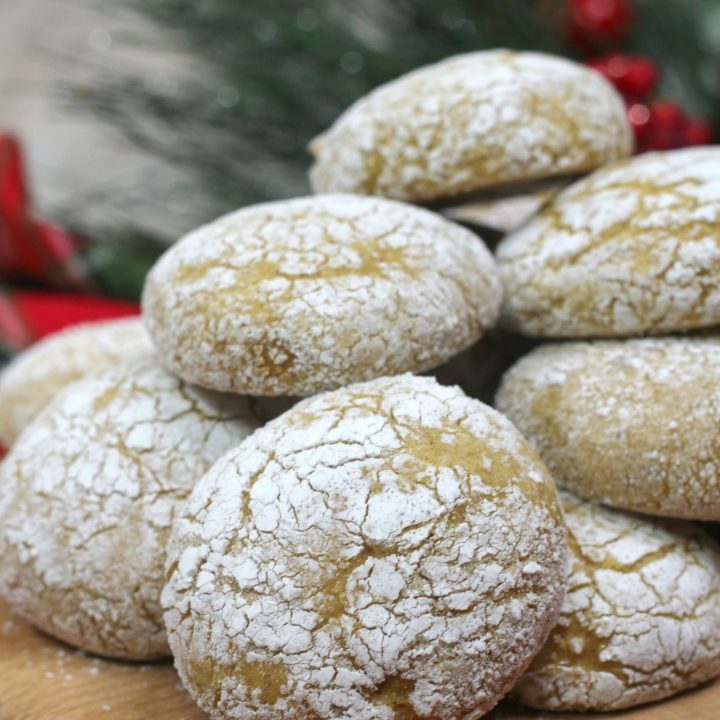 Pumpkin Crinkle Cookies
Ingredients
2 ¼ C flour
1 tsp baking powder
¼ tsp baking soda
¾ tsp kosher salt
2 tsp pumpkin pie spice
1 C light brown sugar, packed
½ C sugar
3 large eggs
½ C pumpkin puree
1 tsp pure vanilla extract
4 tbsp unsalted sweet cream butter, softened
Ingredients to roll the cookies in :
⅔ C sugar
1 C powdered sugar
Instructions
Preheat oven to 350 degrees and line 2 cookie sheets with parchment paper
Using a medium bowl, whisk together the flour, baking powder, baking
soda, salt and pumpkin pie spice
Using a large mixing bowl, beat together the brown sugar, ½ C sugar,
eggs, pumpkin puree and vanilla until combined and smooth
Beat in the butter until combined
Gradually beat in the dry ingredients until combined and smooth
Using a small bowl, combine the sugar and powdered sugar
Using a small ice cream scooper, scoop out some dough and drop it into
the sugar mixture
Completely coat the dough, remove the dough and roll it into a ball
Place onto the cookie sheet
Repeat steps with remaining dough
Bake in the oven for 12-14 minutes or until the cookies are puffy
Remove from oven and allow to cool completely