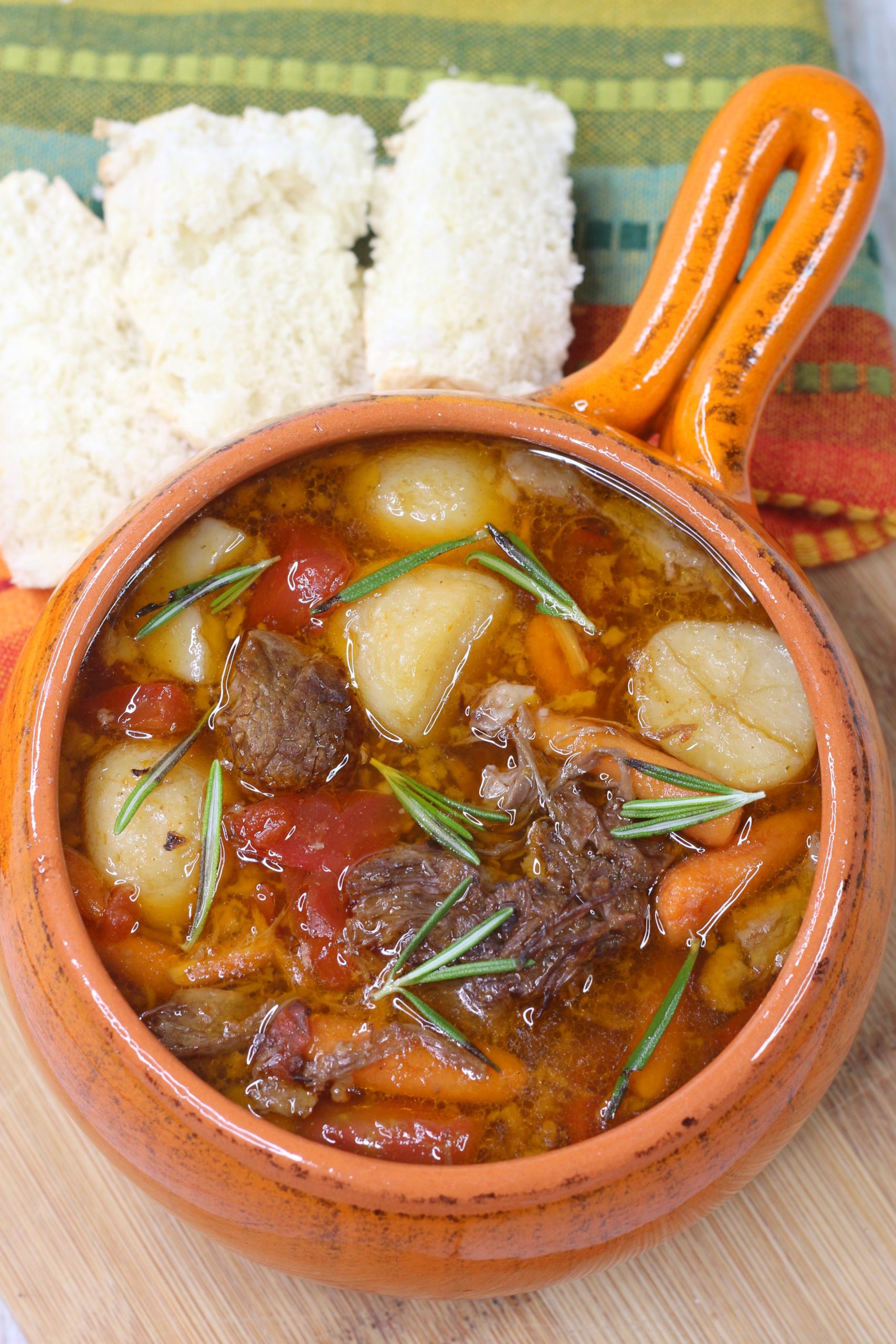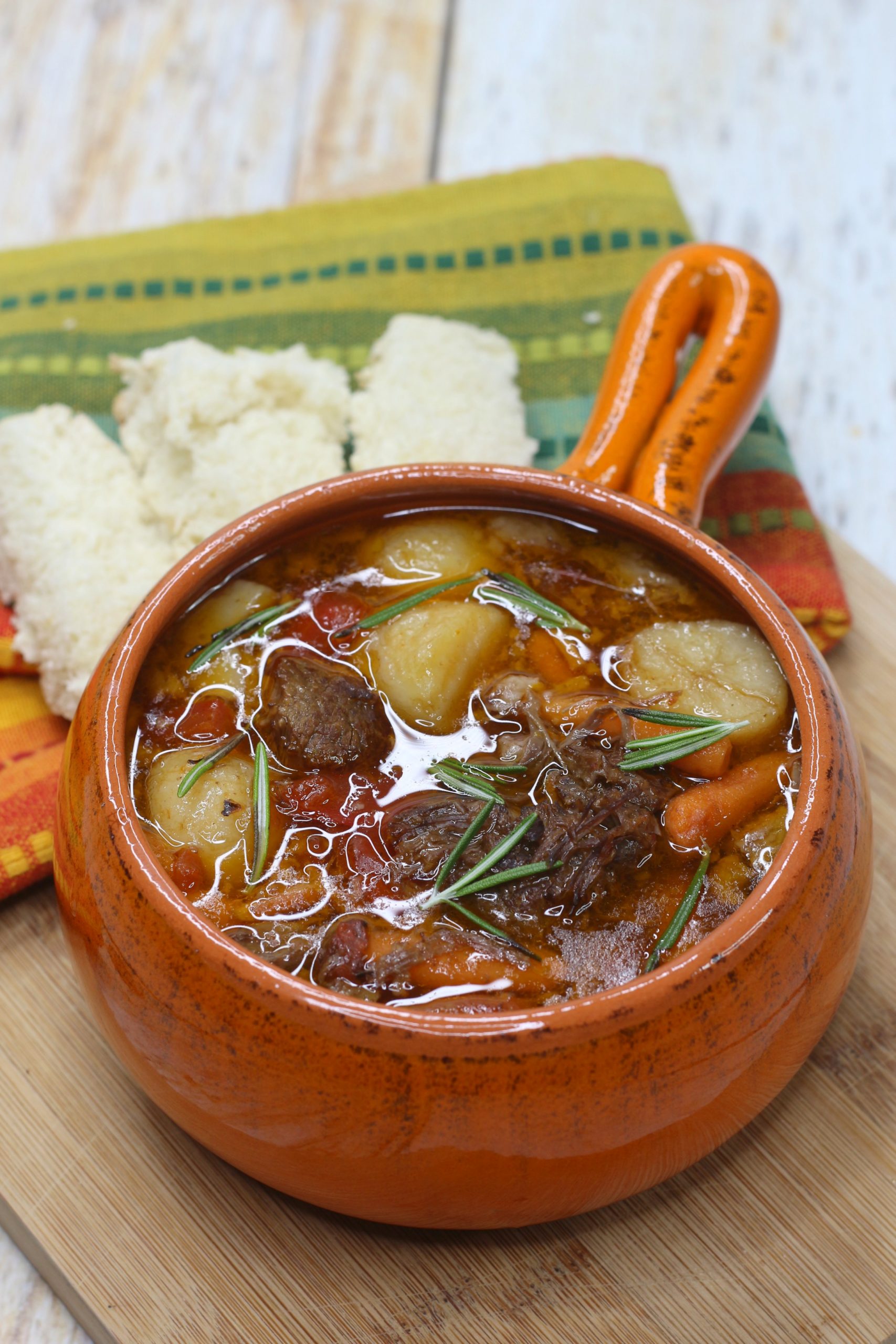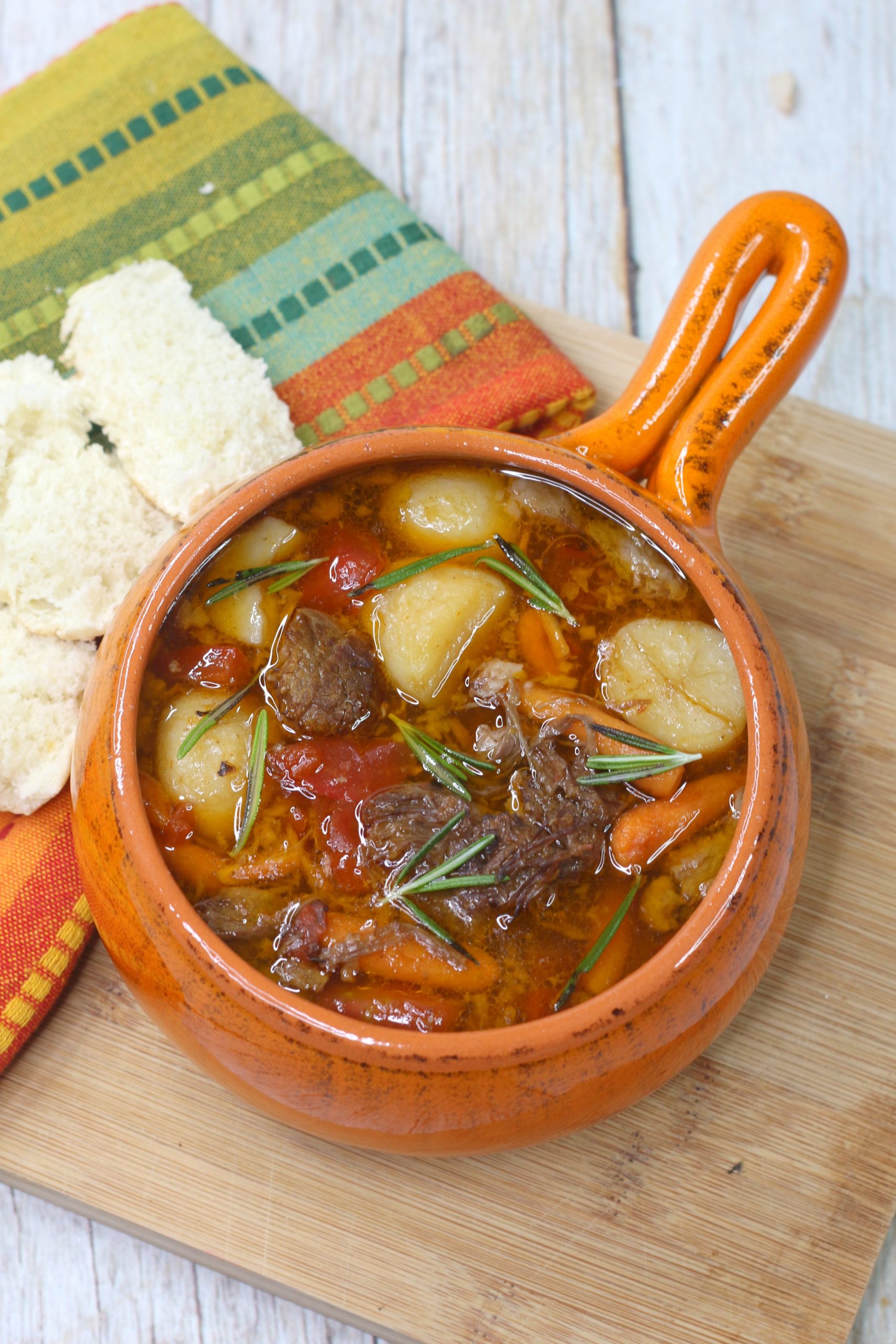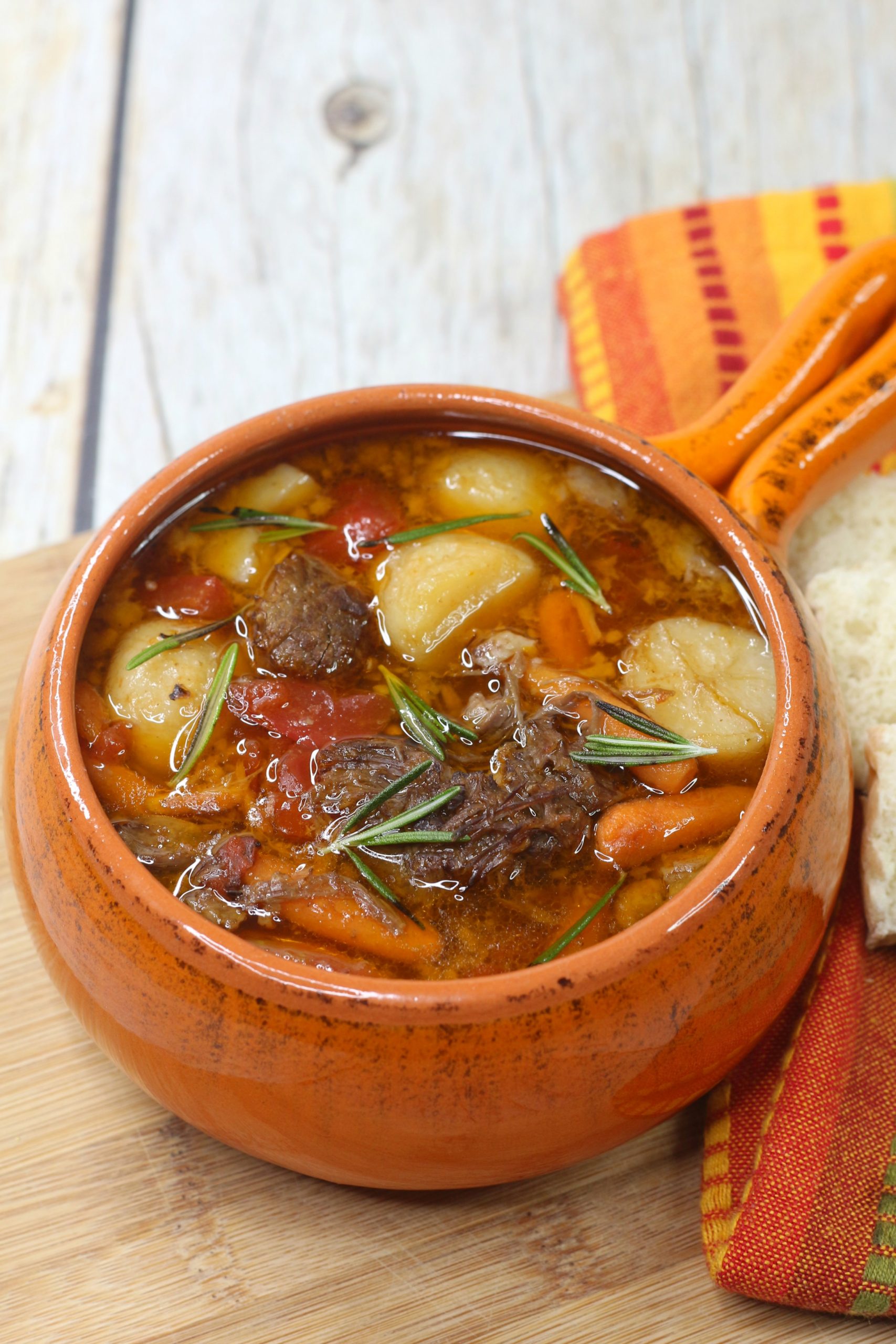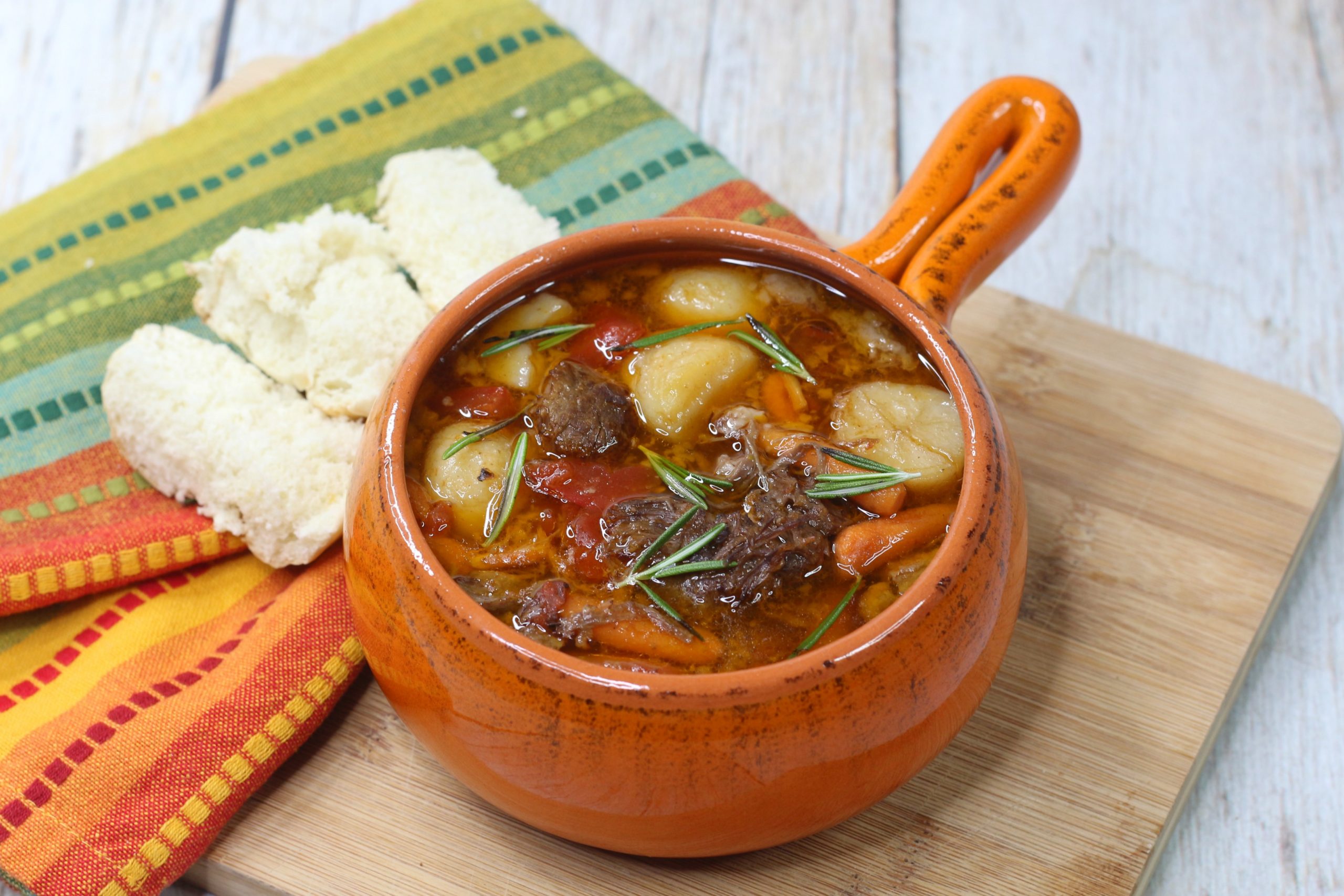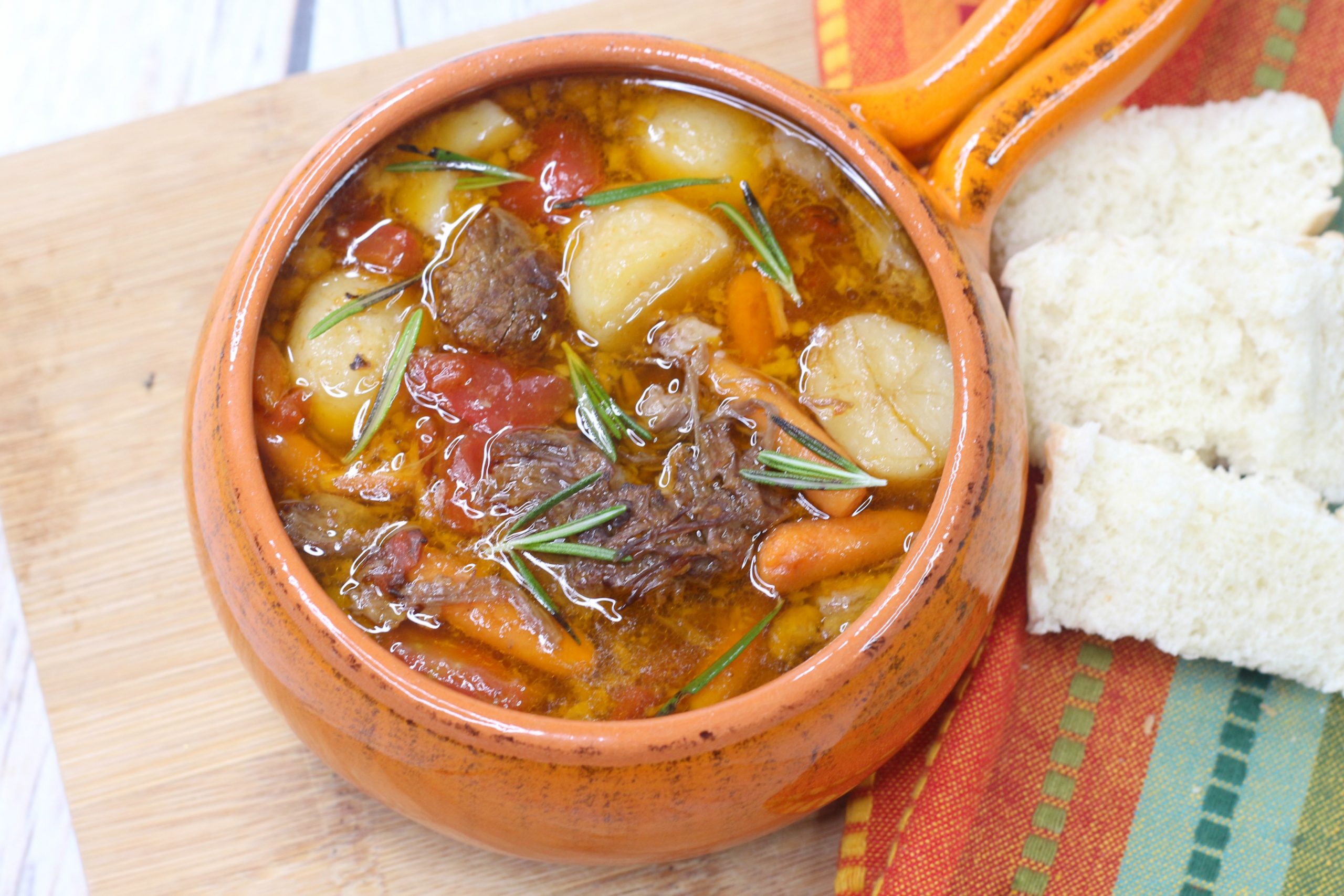 Instant Pot Roast Soup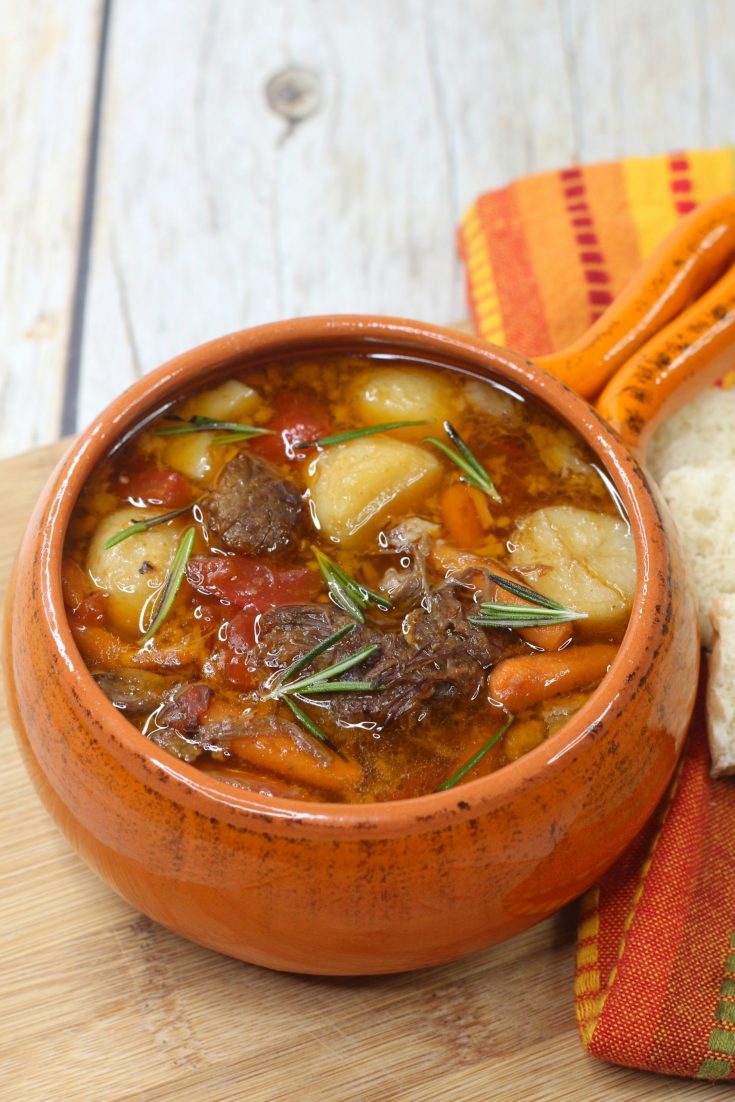 Ingredients
2 lbs beef roast cut into half.
1 tablespoon olive oil
1/2 teaspoon salt
1/2 teaspoon pepper
2- 32 oz beef broth.
2 cans of baby white potatoes, cut in half.
2 cups baby carrots
2 cans fire roasted tomatoes
1/2 teaspoon thyme
½ teaspoon fresh rosemary
2 teaspoons of oregano
2 bay leaves
1 packet of onion soup
1 teaspoon minced garlic
2 cups water
Instructions
Press the saute button and add your oil.
When HOT add your salt and pepper seasoned meat.
Brown for 4-5 minutes.
Add 1 32oz of beef broth, cover and seal the vent.
Set to the manual for 10 minutes.
Allow the pressure to come down naturally for 10 minutes.
Carefully open the vent and lid.
Add the rest of the ingredients and stir to combine.
Cover and seal the vent, set to manual for 14 minutes.
Let the pressure come down naturally.
Open the vent and remove the lid.

Allow to sit for 19 minutes before you serve.