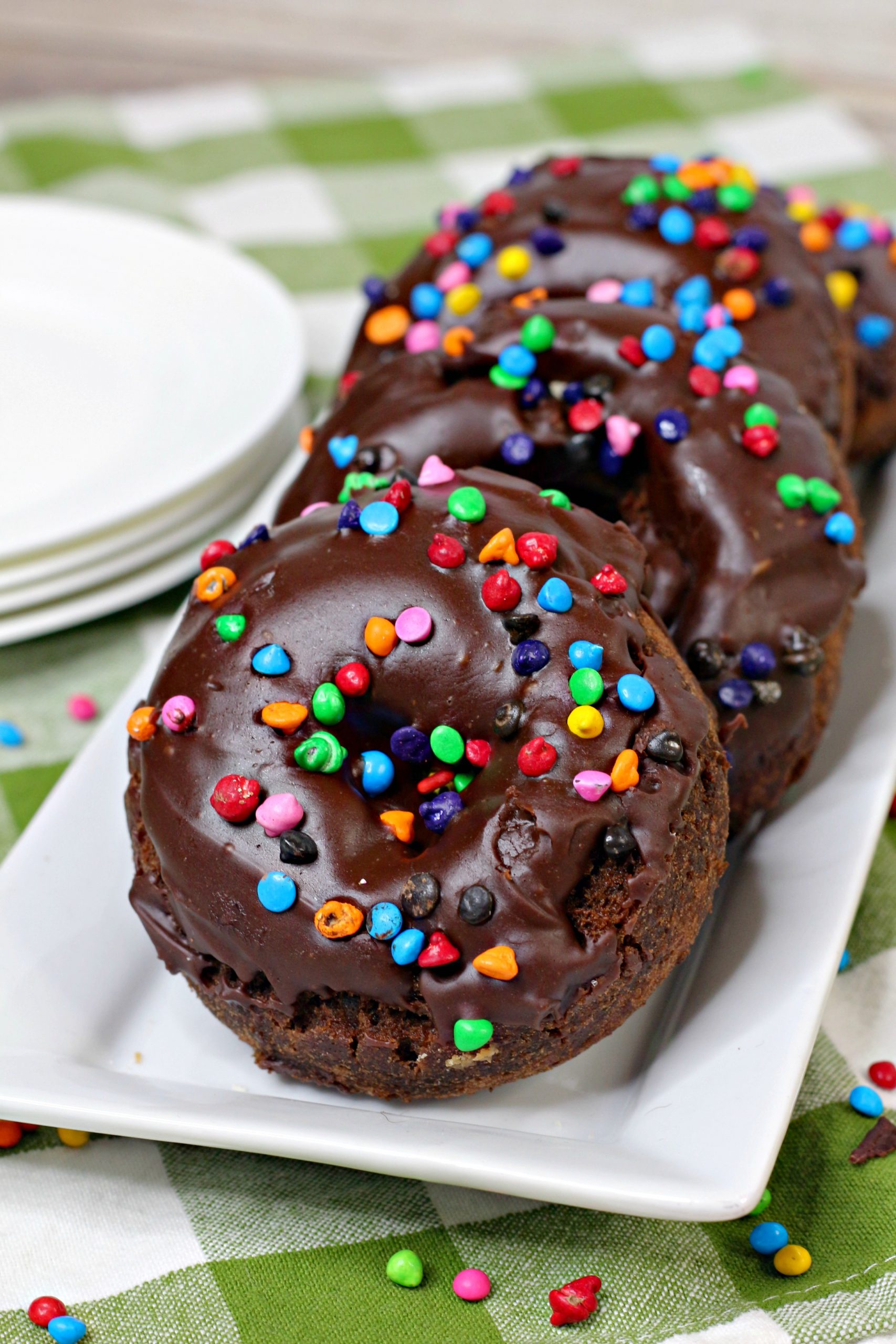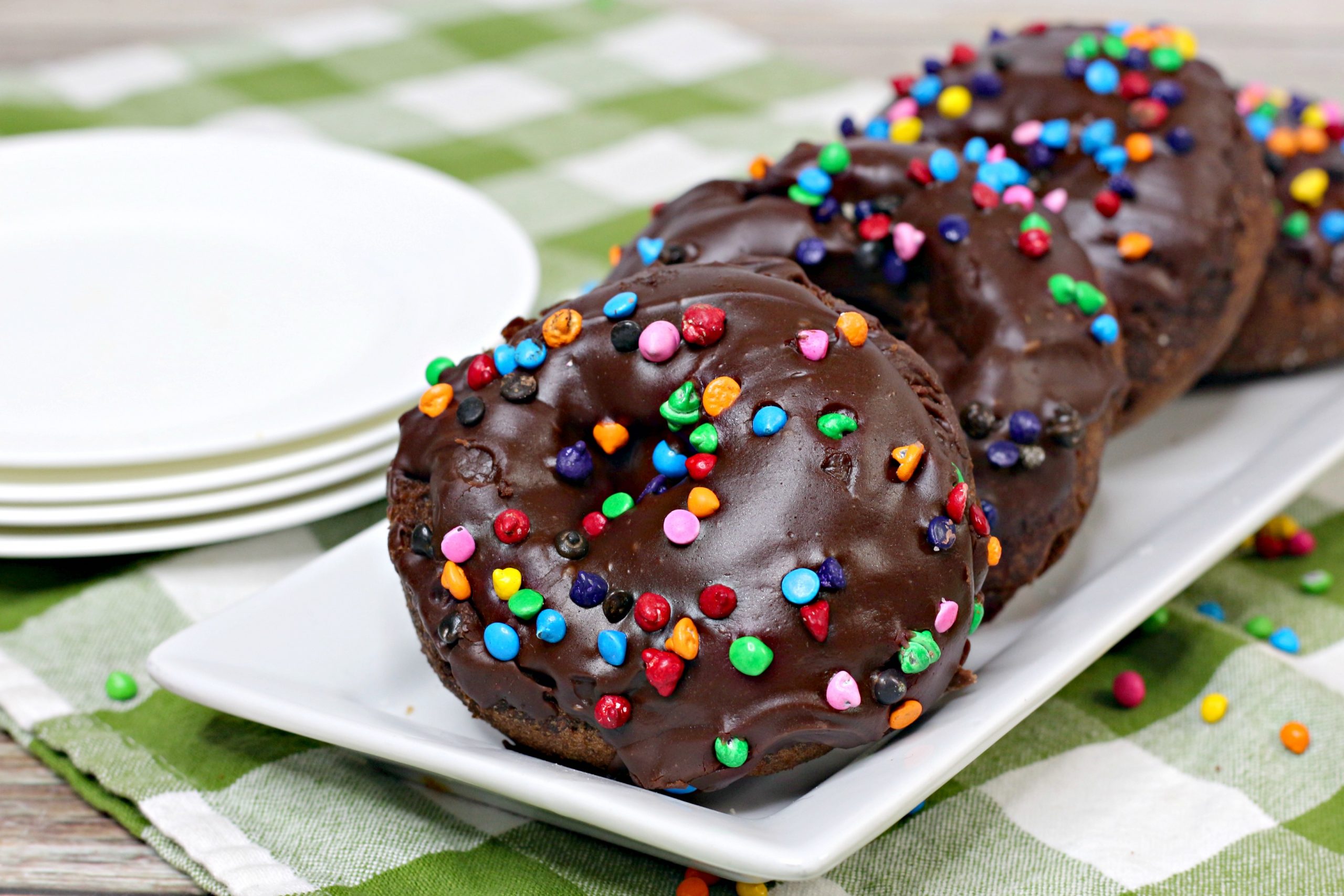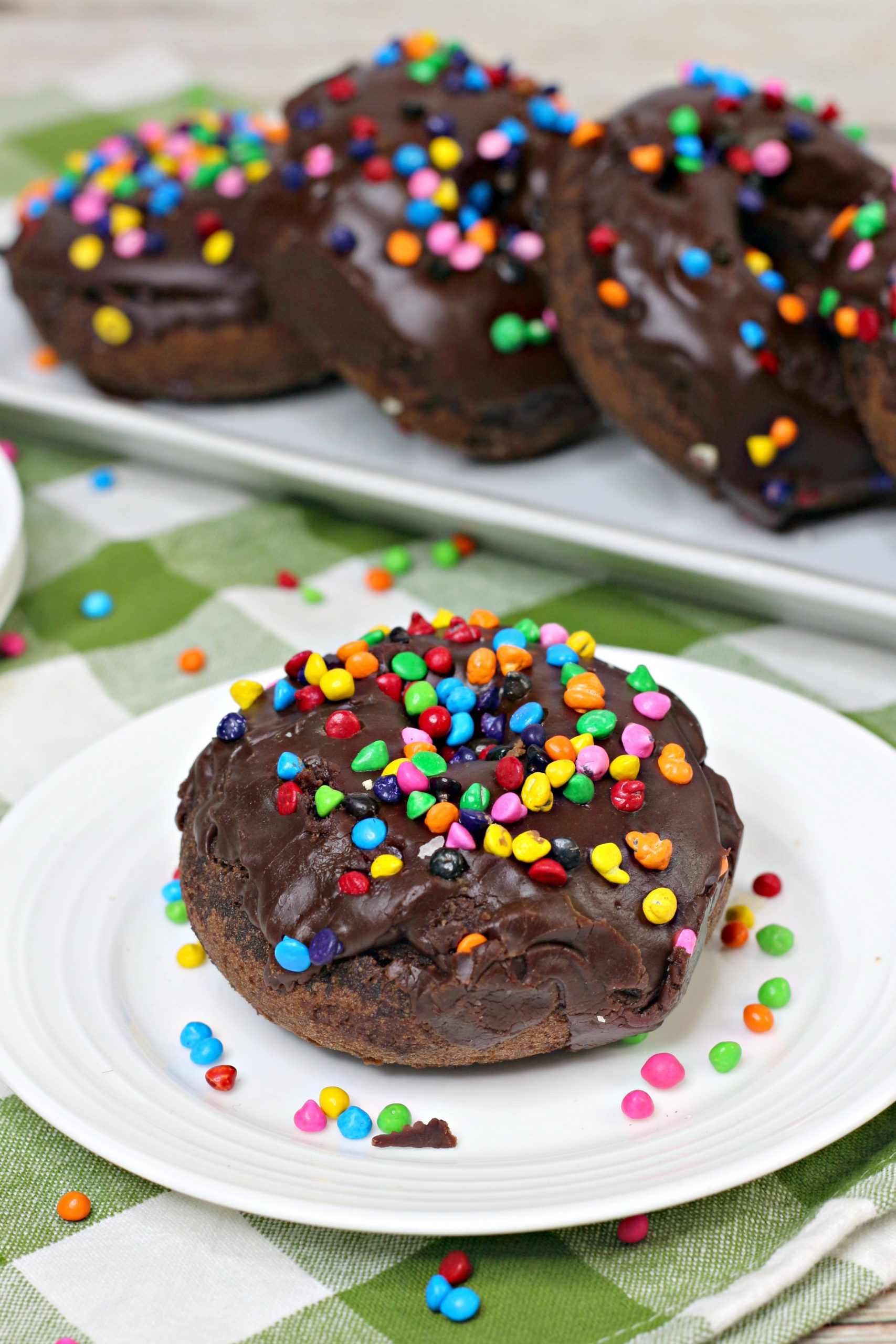 Cosmic Doughnuts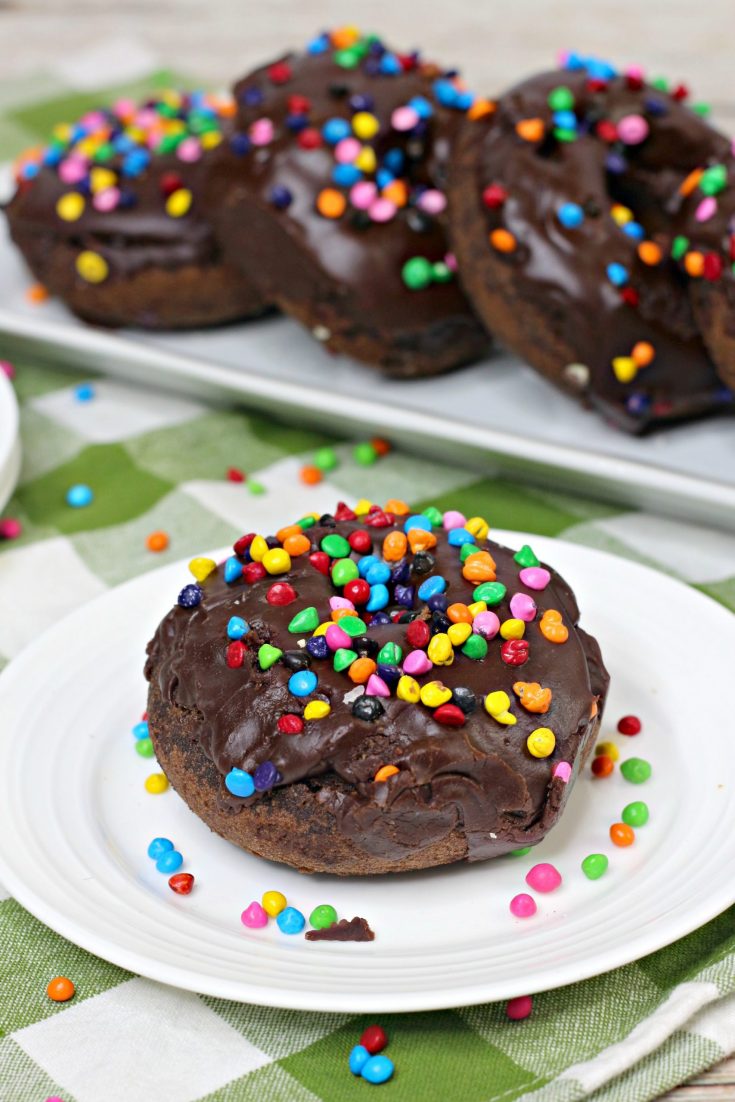 Ingredients
2 C Flour
3/4 C Sugar
1/2 C Unsweetened Dark Cocoa Powder
1 tsp Baking Powder
1 tsp Baking Soda
1 tsp Kosher Salt
1 C Whole Milk
2 Large eggs
4 tbsp unsalted melted butter
2 tsp Pure vanilla extract
1 large disposable piping bag
Gradually mix into the wet ingredients
Scoop the batter into the piping bag and fill the doughnut cavity about ¾ full
Bake for about 8 minutes to 10 minutes or until a toothpick comes out clean
Chocolate Ganache :
½ C semi sweet chocolate chips
⅓ C heavy whipping cream
1 C rainbow candy coated chocolate chips
Instructions
Preheat oven to 350 degrees and spray a doughnut pan with pam baking spray
Using a large bowl, mix the eggs, sugar, vanilla extract, milk, and melted butter, set aside.
Using a medium bowl, whisk together the flour, cocoa powder, baking powder, baking soda, and salt.
Gradually mix into the wet ingredients
Scoop the batter into the piping bag and fill the doughnut cavity about ¾ full
Bake for about 8 minutes to 10 minutes or until a toothpick comes out clean

Chocolate Ganache :

Using a small pot, bring the heavy whipping cream to a simmer
Pour the chocolate chips into a medium bowl and pour the hot cream
over the chocolate chips
Allow to sit for 2 minutes before whisking until smooth
Dip the doughnuts into the chocolate ganache and then place onto a wire rack
Sprinkle some rainbow candy coated chocolate chips on to the top of
the doughnuts



Enjoy!