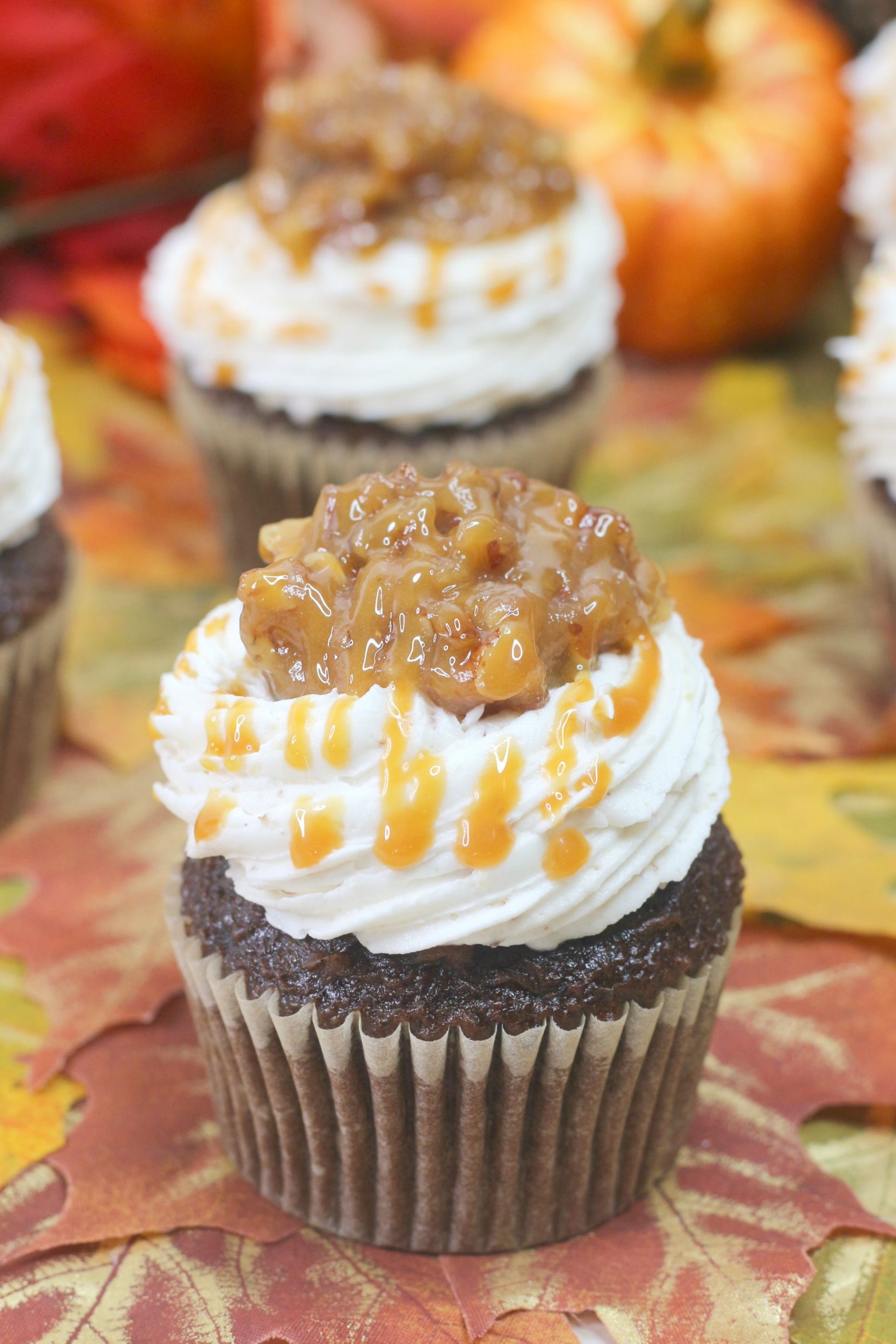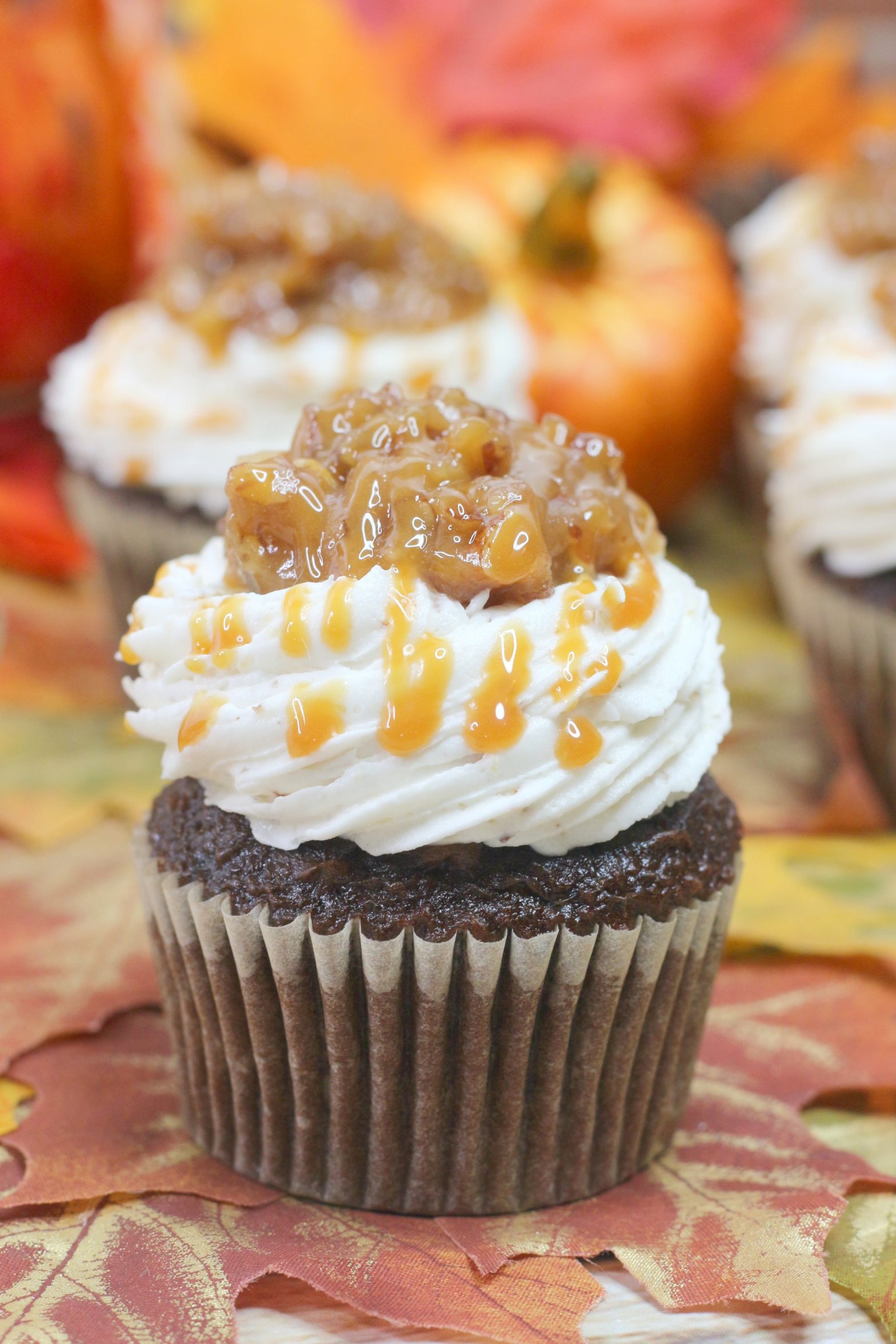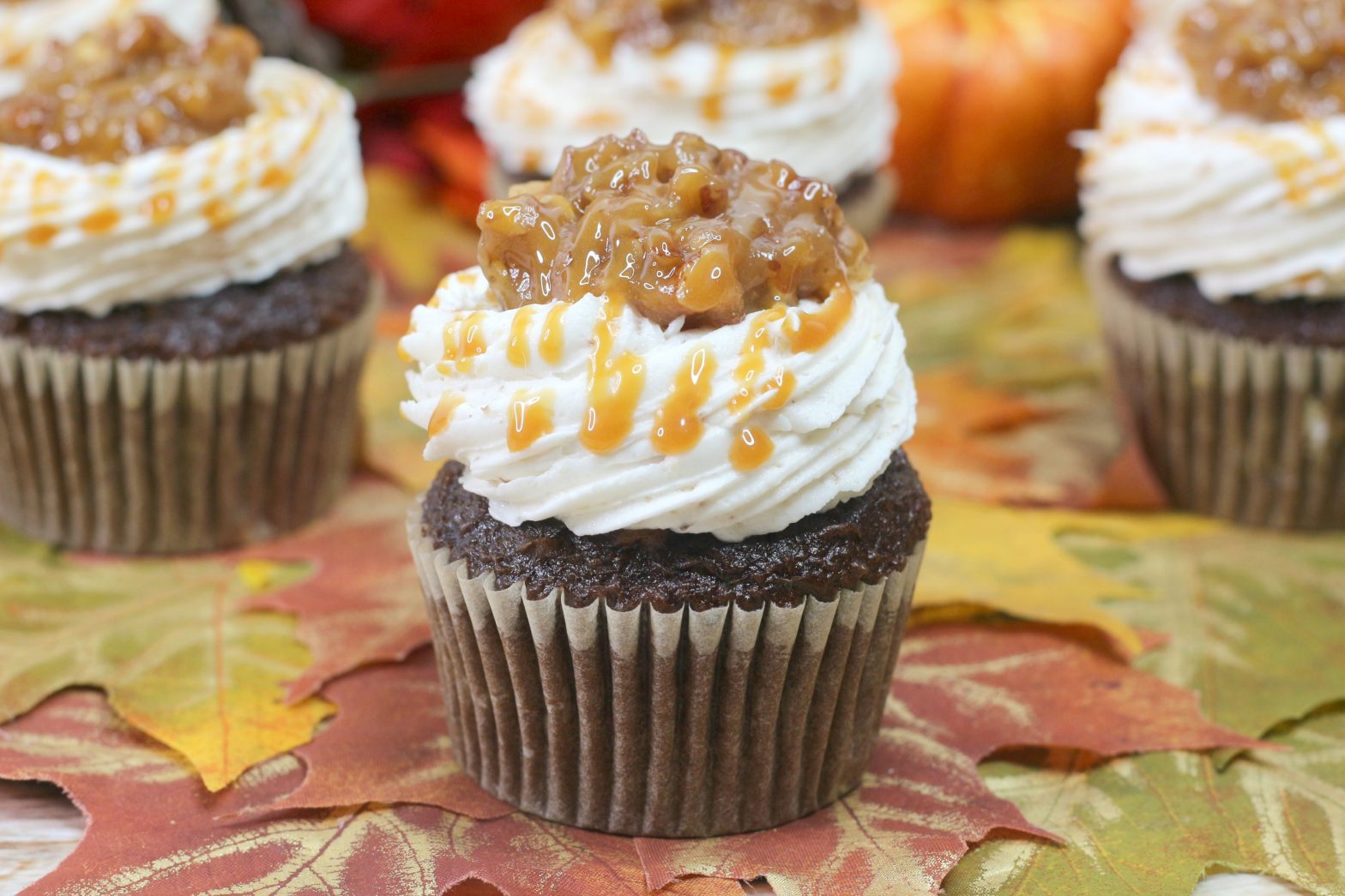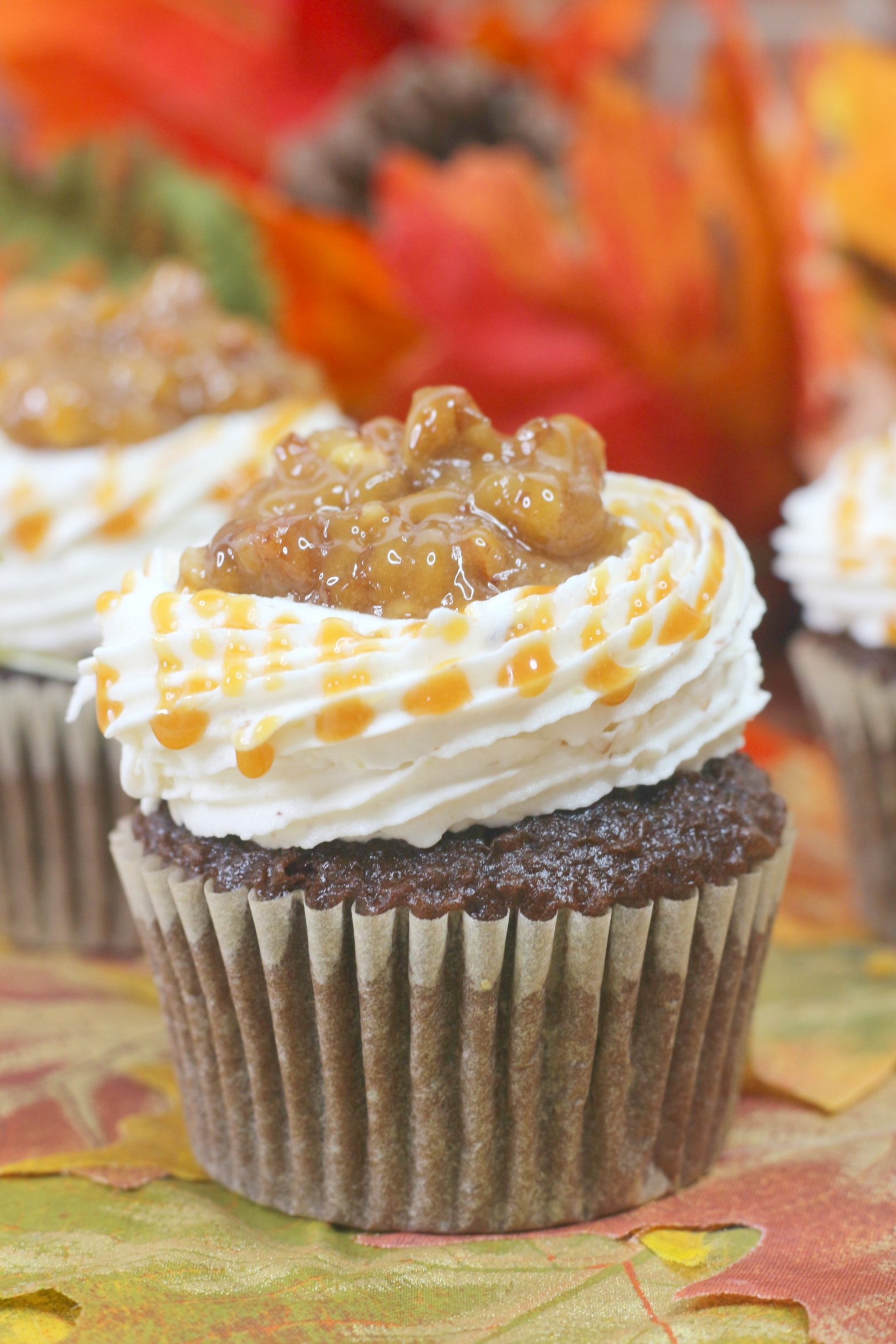 Chocolate Bourbon Pecan Cupcake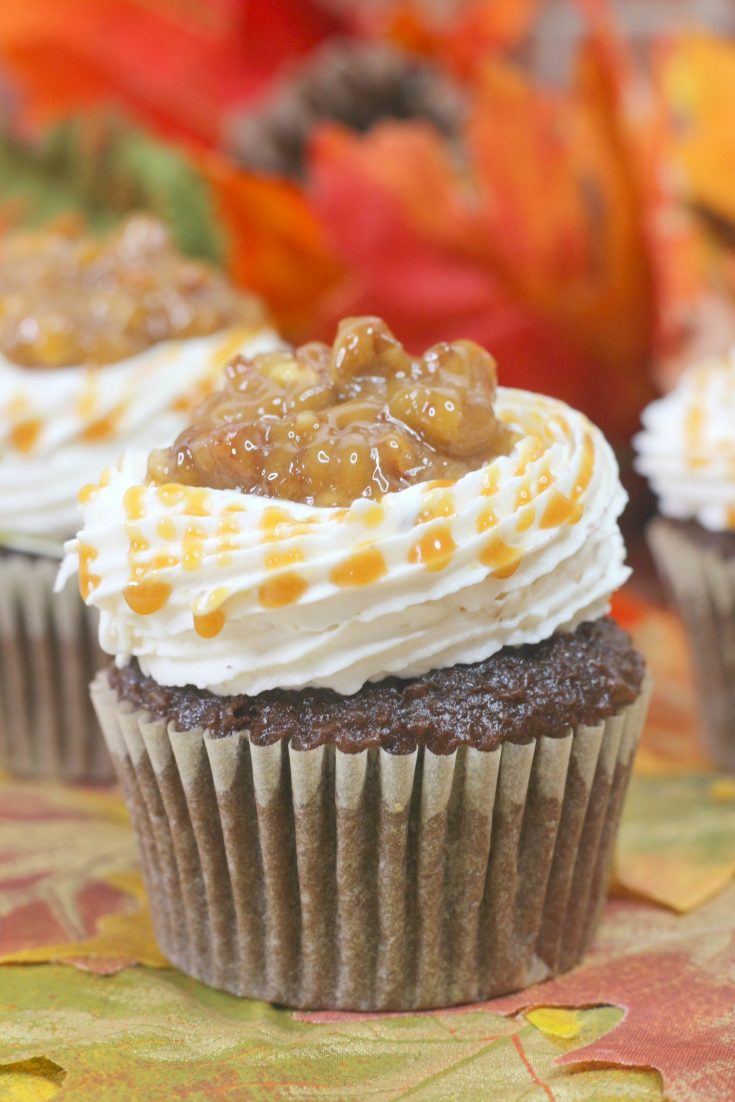 Ingredients
Chocolate Cupcakes Ingredients :
1 box of Triple chocolate cake mix
3 large eggs
1 ¼ C water
½ C canola oil
cupcake pan
cupcake liners
Pecan Pie topping ingredients :
1/4 C sugar
1/4 C brown sugar
2 tbsp cornstarch
3/4 C light corn syrup
4 tbsp unsalted sweet cream butter, melted
1/2 tsp kosher salt
2 large eggs, lightly beaten
1 1/2 C Chopped Pecans
1 tsp pure vanilla extract
Cinnamon Frosting ingredients :
1 C unsalted sweet cream butter, softened
2 1/2 C powder sugar
1 tsp vanilla
1 tbsp ground cinnamon
3-5 TBSP heavy whipping cream
1 large piping bag, fitted with a star tip
1 bottle of Salted Caramel Sauce
Instructions
Chocolate Cupcakes Ingredients :
Preheat oven to 350 degrees and line cupcake pan with cupcake liners
Using a large bowl, beat together until combined the cake mix, eggs,
water, and oil
Fill cupcake liners 2/3 full
Put in the oven and bake for 22 minutes
Remove from the oven and allow to cool. Transfer to a cooling rack andallow to cool completely before frosting.
Pecan Pie topping :
Using a medium saucepan stir together all filling ingredients EXCEPT
pecans and vanilla.
Bring to a boil.
Remove from heat and stir in pecans and vanilla.
Pour into a bowl.
Let mixture cool on the counter for 10 minutes and then refrigerate for 1 hour
Cinnamon Frosting :
Using a stand mixer, combine all ingredients and mix on medium speed.
Mix until you see stiff peaks in your frosting and scoop into piping bag
Frost cooled cupcakes around the edge leaving the center open
Scoop the Pecan Pie mix into the center of the cupcake
Drizzle the caramel sauce over the cupcakes



Enjoy!