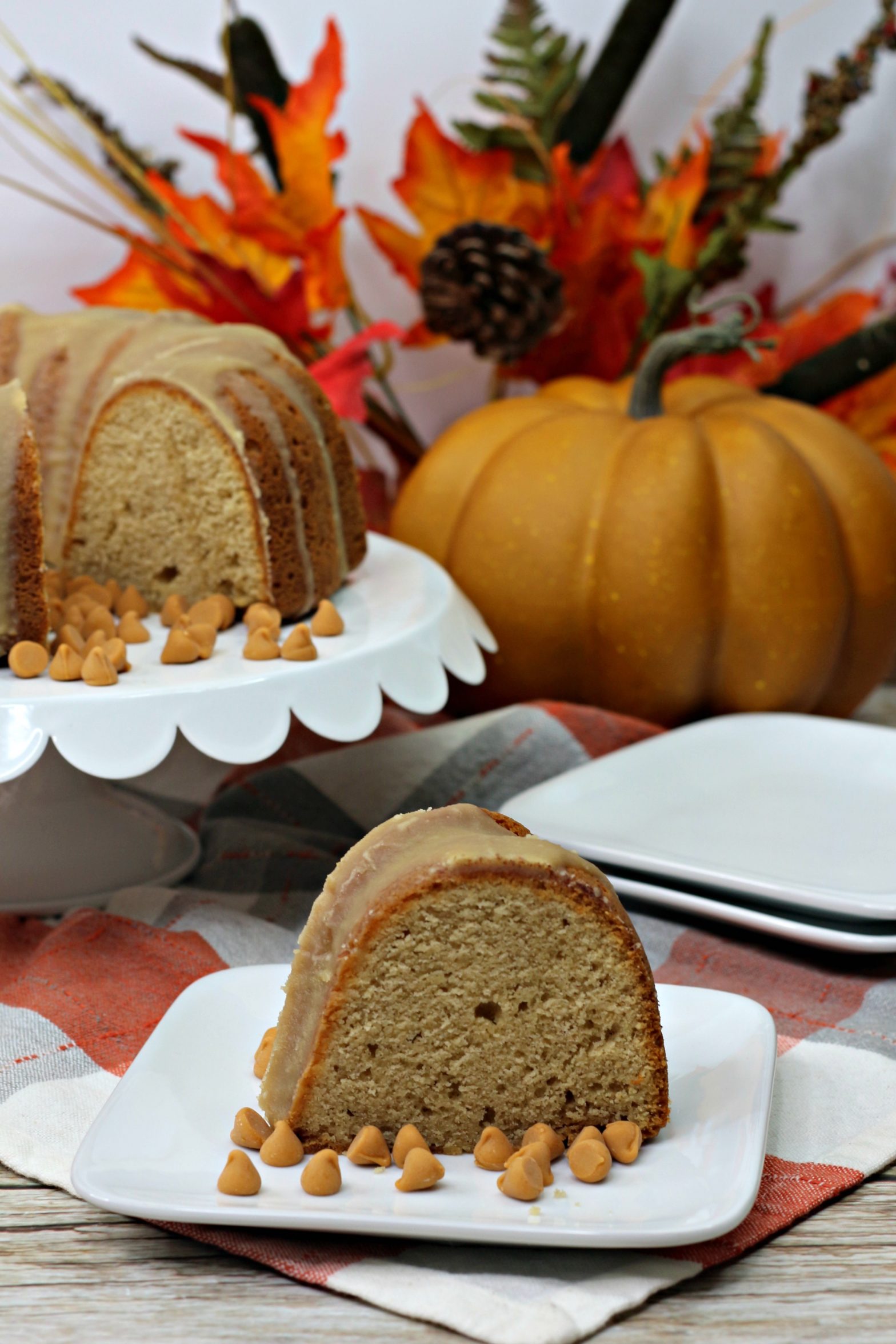 I give you the Pumpkin Butterscotch Bundt Cake. I know we are currently dreaming of warmer weather, but why not be prepared for the holidays now? We all know too well the year goes by fast, and it will fall before we know it. Beautiful leaves are changing, the crisp breeze next to a bonfire, and all the pumpkins we want. For years, the traditional dish for thanksgiving and fall is pumpkin pie.
While it is delicious in my book, I tried to blend that flavor in another way.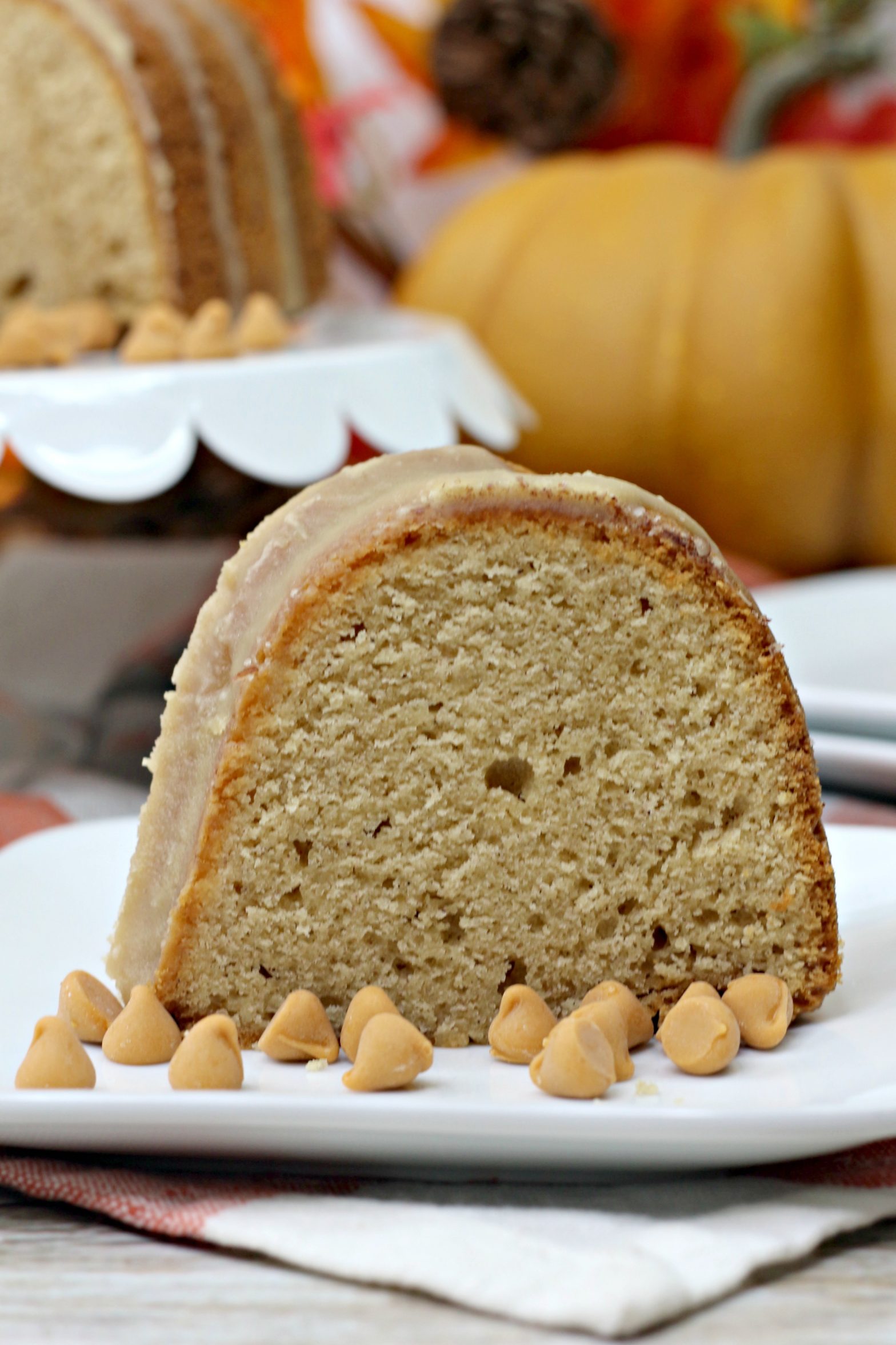 Most of us have bundt pans; whether we use them or a family member has passed them down to us over the years. You must have this pan to create this dish and get the recognized shape. Don't worry; if you don't have one on hand, most grocery stores sell them!
Another flavor I adore is butterscotch. It has such a rich flavor profile and adds creaminess to the dish. The buttery base adds the sweetness you need for the pumpkin.
Your bundt cake is made with pumpkin pie spice, cinnamon, brown sugar, and sweet cream butter. Sweet cream butter is what we commonly use in America, while other European countries use butter from sour cream, so it is not as sweet.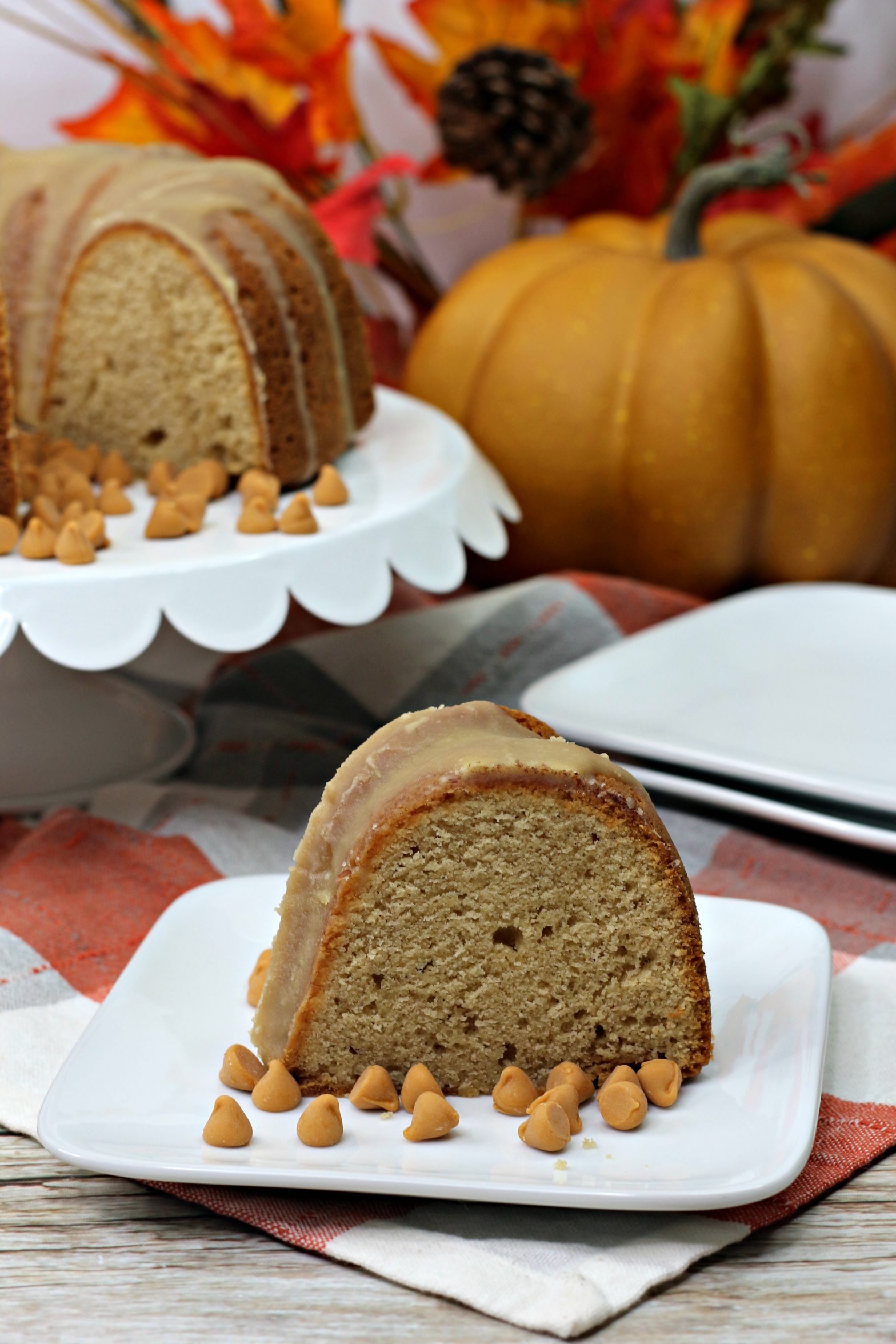 The pumpkin pie spice is potent, so you don't want to use too much of it, or it will overpower the cake.
Once everything is mixed for the cake, add in your butterscotch chips. You can add as many as you want. The more you add, the more intense the flavor will be. I even tried melting the chips into the glaze, which I like just as well as in the actual cake. Go crazy and do both, you butterscotch lovers.
Your cake is in the oven, so now it is time to work on that glaze. The glaze will go on top of the bundt cake once it has cooled and you flip it over. I simply use a cake plate or large serving plate to flip my Pumpkin Butterscotch Bundt Cake.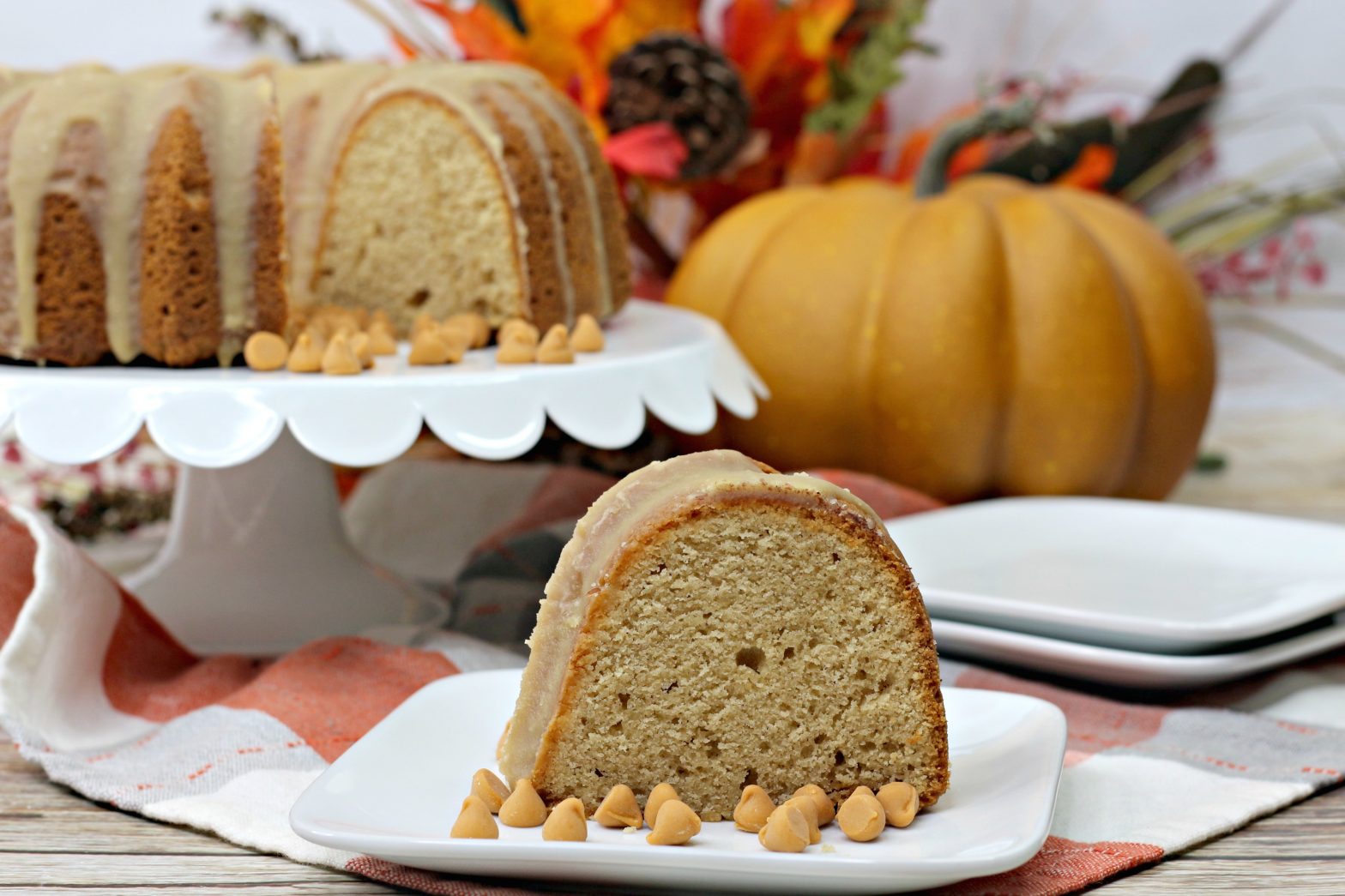 Make sure to use recommended amounts, so you make enough glaze to over your entire bundt cake.
After your Thanksgiving feast that is usually so heavy on our stomach, we want something light and sweet to cleanse our pallets. Pair's well with a hard apple cider or an after-dinner coffee. Hopefully, by fall, covid will be moving on, and we can enjoy the precious time we get with friends and family. If not, you can still share this fantastic dessert with loved one's.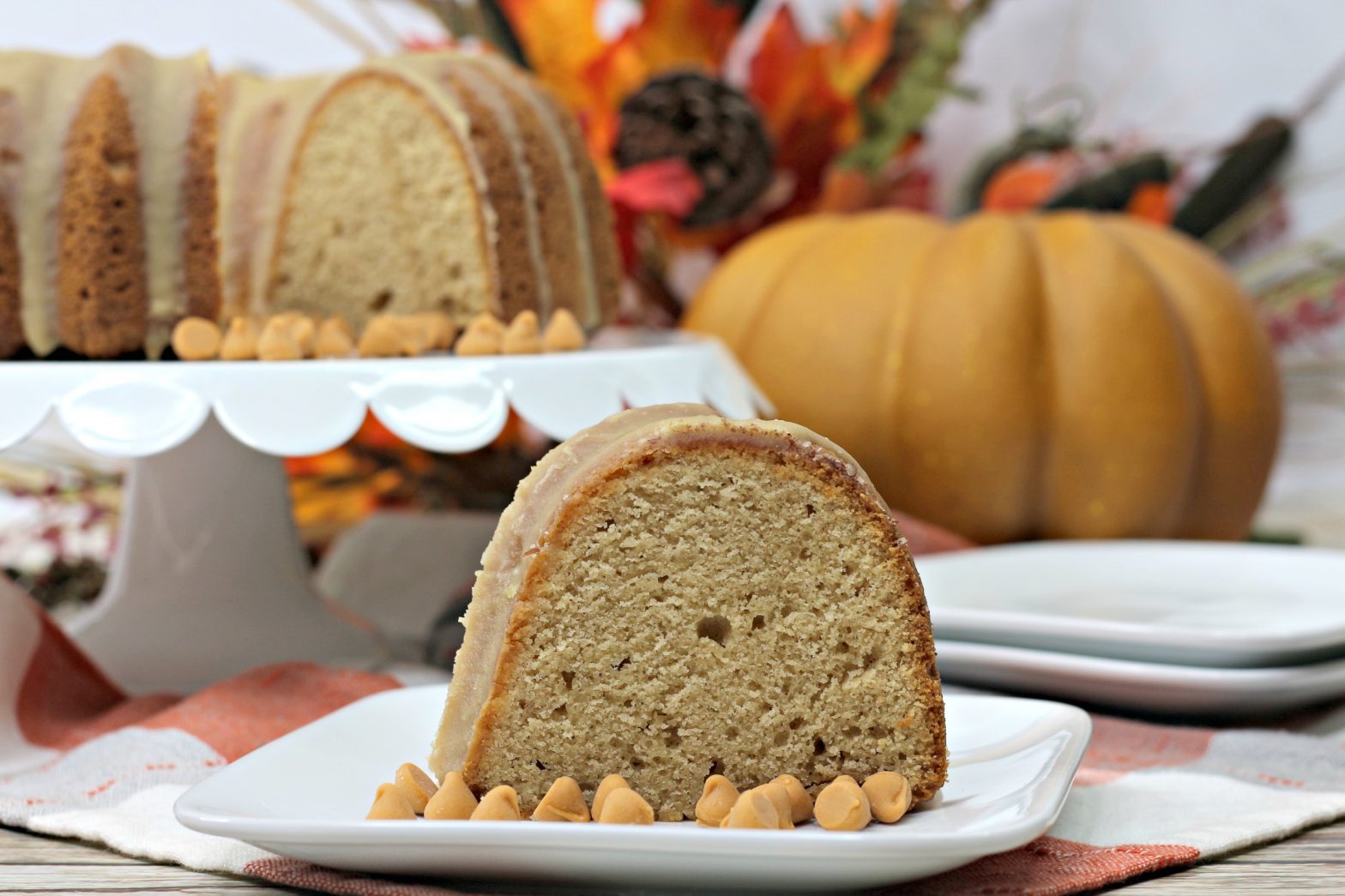 Bundt cakes are substantial, so they are easy to transport. Most of us usually enjoy a Friendsgiving if we do not have family close to us. Dropping one of these desserts off will brighten someone's day. You can never go wrong with gifting dessert to neighbors too. We all have those older neighbors who don't have much family and could use some love in the form of a cake.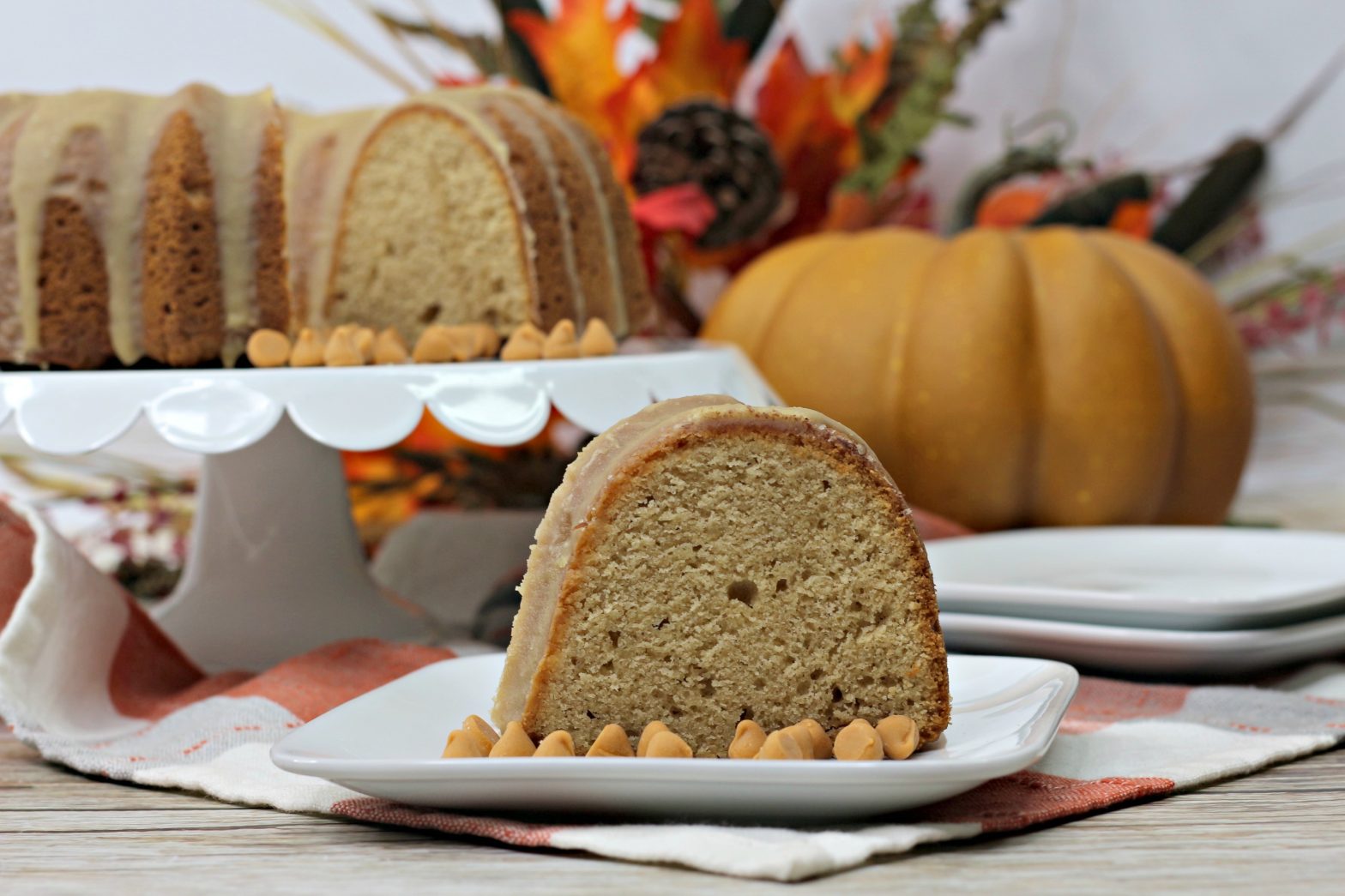 If you recreate this, please leave a comment and tell me what you think!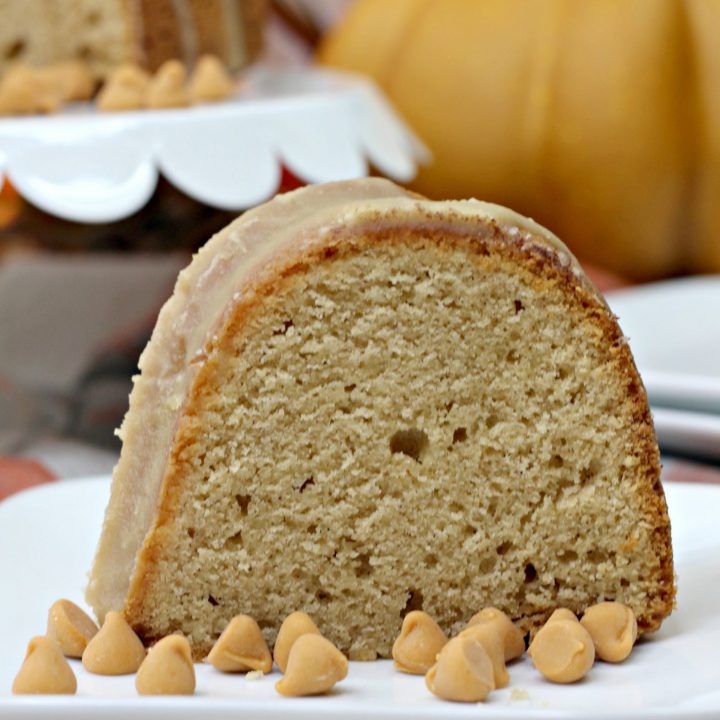 Pumpkin Butterscotch Bundt Cake
Ingredients
2 ¼ C flour
½ tsp baking soda
½ tsp kosher salt
½ tsp ground cinnamon
2 tbsp pumpkin pie spice
1 C unsalted sweet cream butter, softened
1 ½ C light brown sugar, packed
½ C sugar
2 tsp pure vanilla extract
3 large eggs
1/2 C sour cream
½ C pumpkin puree
Pumpkin Spice Glaze :
4 tbsp unsalted sweet cream butter
½ C light brown sugar, packed
¼ C heavy whipping cream
2 tbsp pumpkin pie spice
¼ C powdered sugar
⅛ tsp kosher salt
Instructions
Preheat oven to 350 degrees and grease a 9in bundt pan with pam baking spray
In a medium bowl, whisk together the flour, baking soda, salt, ground
cinnamon and pumpkin pie spice
Using a large bowl, beat the butter, light brown sugar and sugar until light and fluffy
Beat in the vanilla and eggs, one at a time until combined
Beat in the sour cream and pumpkin puree
Gradually beat in the dry ingredients
Pour batter into bundt pan and bake for 50 minutes to 1 hour or until a toothpick comes out clean
Allow to cool for 15 minutes before placing it onto a wire rack


Glaze :

Using a medium saucepan, melt the butter
Whisk in the brown sugar and heavy cream until combined
Bring the mixture to a slow simmer for about 5 minutes
Remove from heat and whisk in the powdered sugar, pumpkin spice and salt until combined
Pour over the bundt cake
Allow to sit for 30 minutes before enjoying!