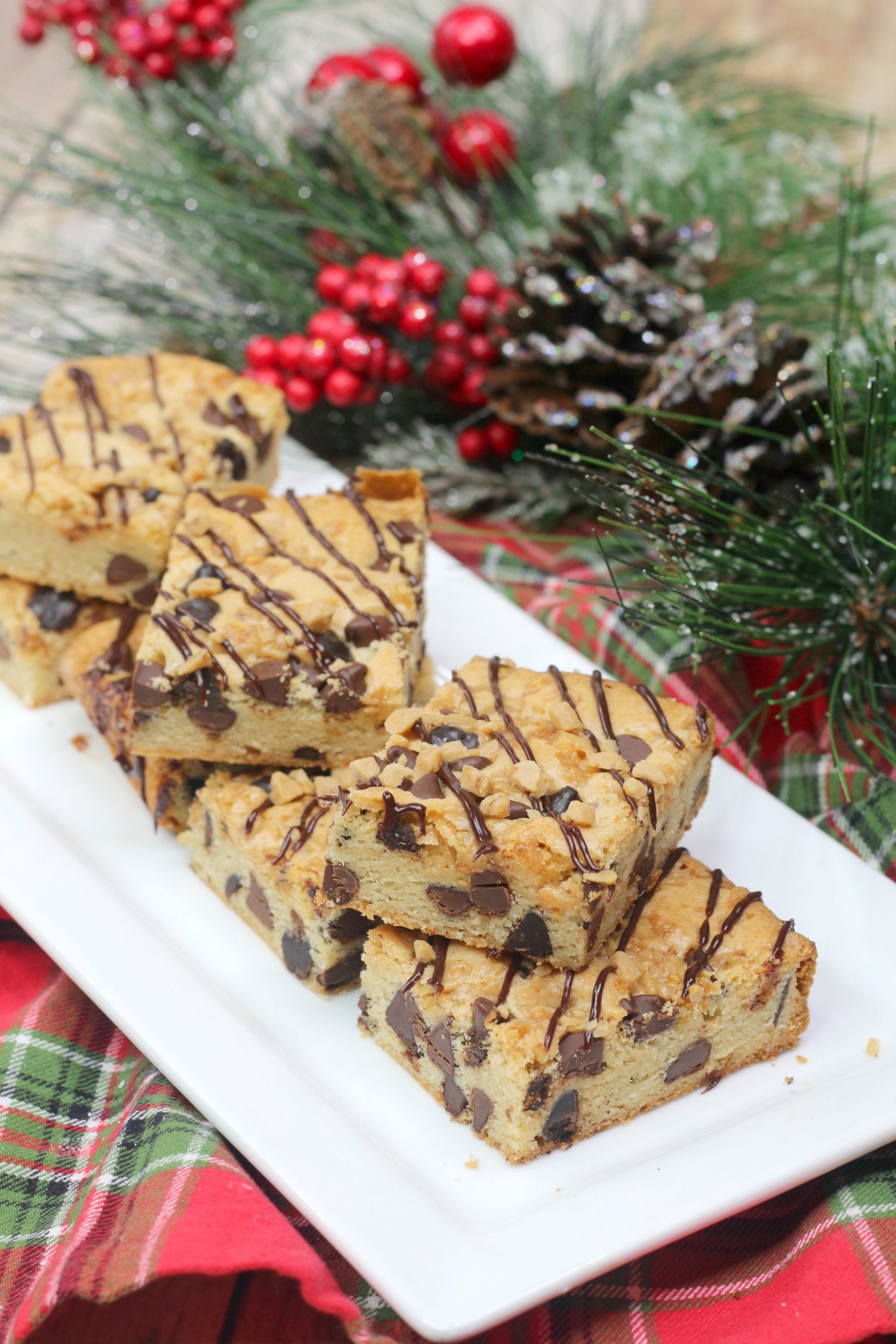 Toffee Espresso Cookie Bars are a great dessert for your family to enjoy or if you just want a delicious snack to have throughout the day. Holy drool!! What is better than cookies? Cookie bars! They are the perfect-combination and the best little snack in the world.
When it comes to coffee, most are obsessed. Drink it in your mug or eat it in your coffee cake. No matter how it's served, any form of coffee is good. These coffee cookie bars are the adult version of a candy bar because they are caffeinated. A little magic bar to go with your coffee!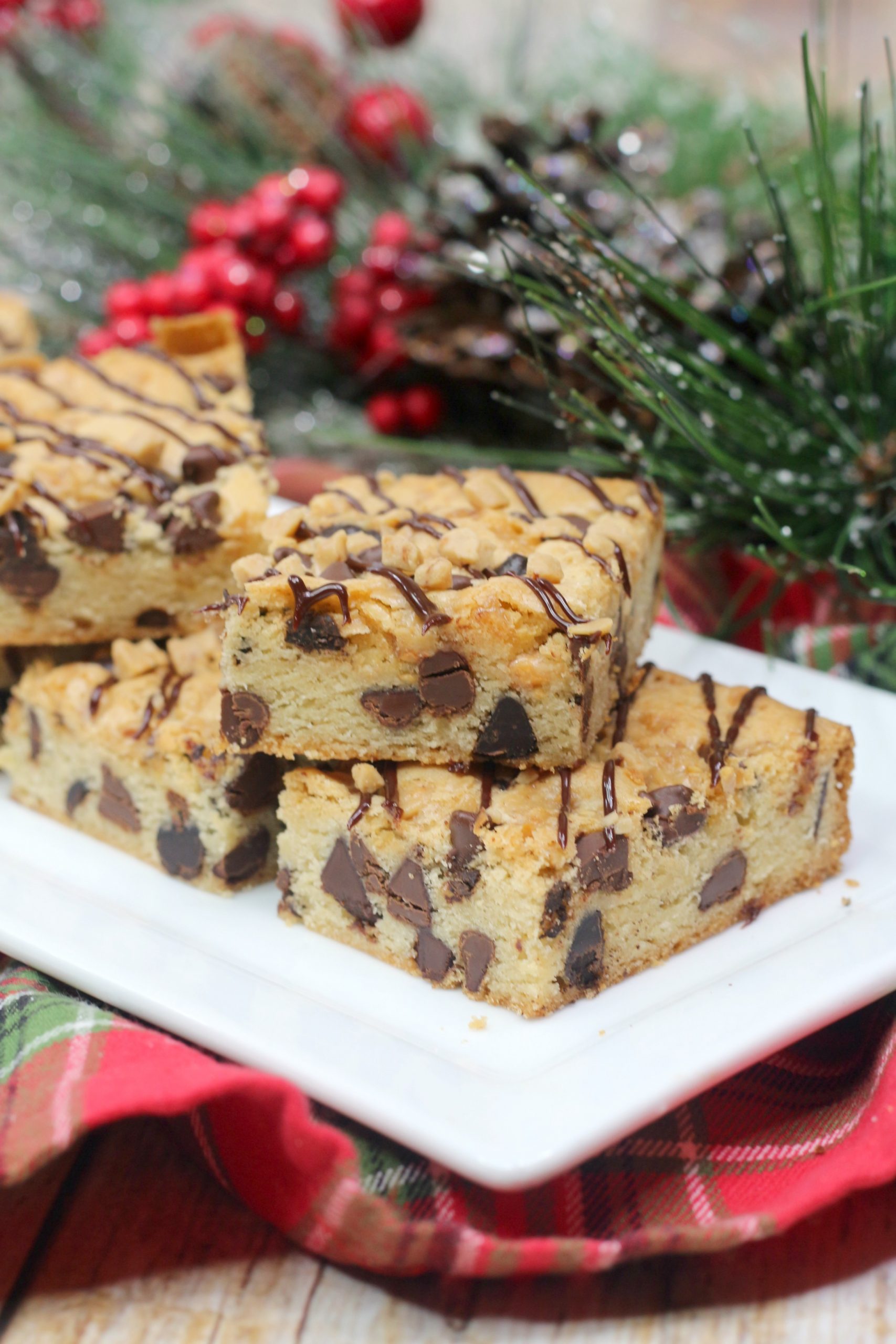 Whenever you make this your excitement is hard to contain when you pull these beauties out of the oven. They look incredible and your kids will absolutely love them.
The espresso chips are a touch of genius. These Toffee Espresso Cookie Bars have all of your favorite flavor combos; coffee and chocolate. What's not to love? If you want to try a new breakfast treat with your morning latte, these Toffee Espresso Cookie bars are perfect for you and to share with family and friends. They are oh-so-delicious!
Stop what you are doing right now and make sure you bookmark this recipe or pin it to your Pinterest board right now.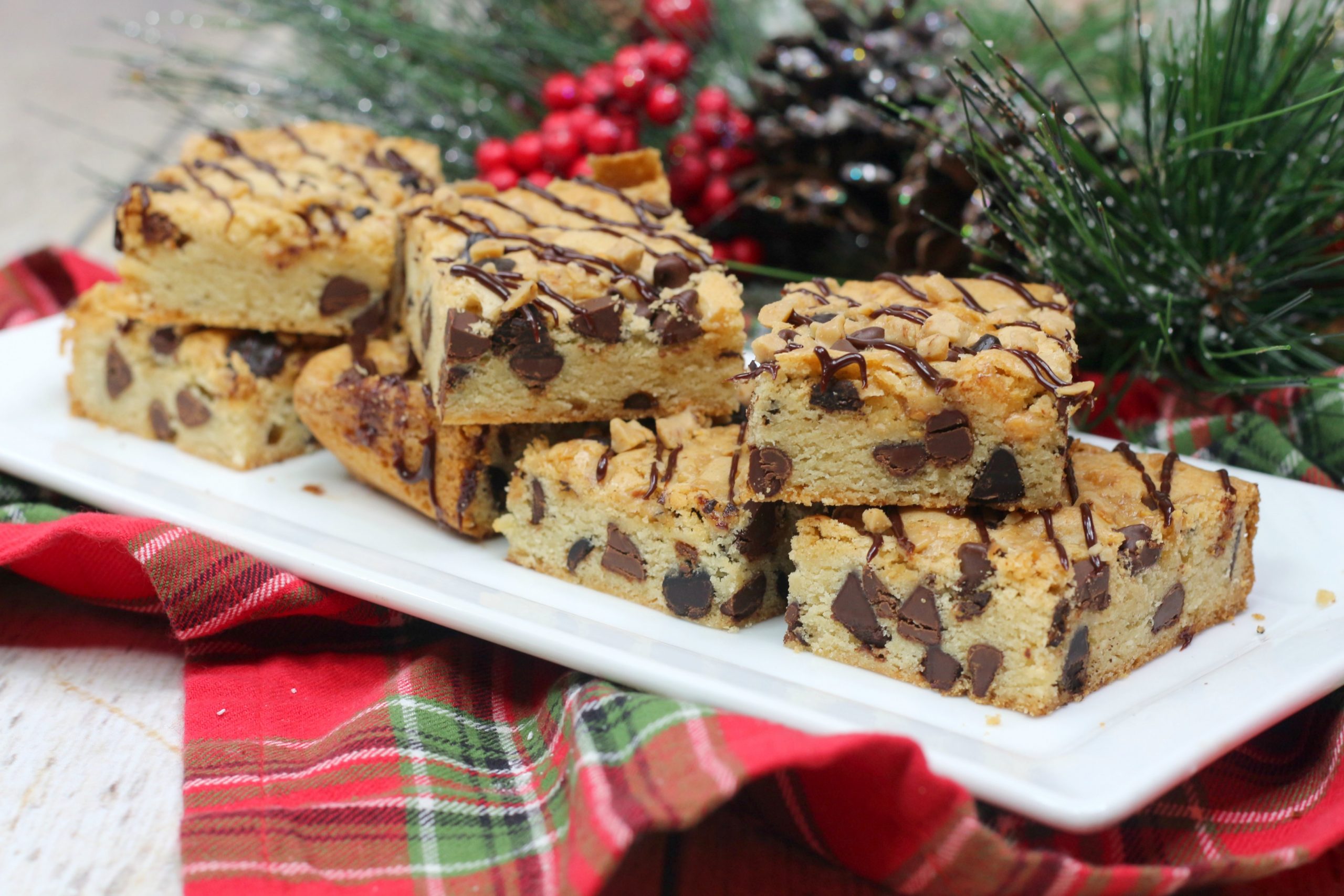 A sweet flavor with a chewy texture and a super-easy recipe to follow. It only takes a few ingredients to whip these beauties up and you will have them baked and ready in no time. There is just something about toffee and chocolate when it's paired together.
They compliment each other so nicely and are simply delicious. Can you even stand how good these look?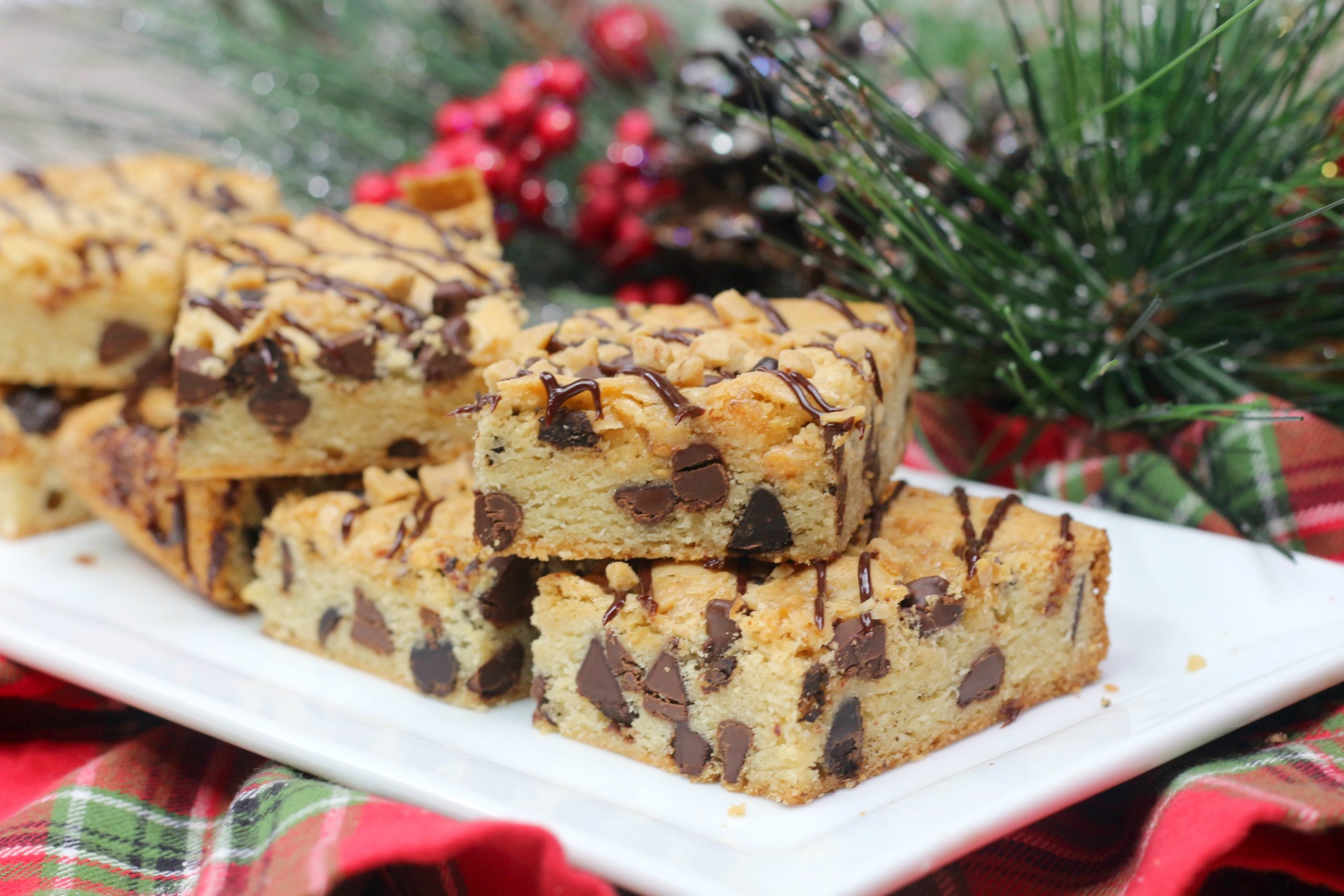 This is one of those desserts that you will be making again and again. They just don't go out of style. They are very rich and decadent. You may have to cut them into smaller pieces to make them last longer. You can even hide a few from your family in the back of the freezer!
Save them for a rainy day and they are just as good as the day you baked them. You could even warm them up and top them with ice cream for an extra special treat.
ENJOY!
Toffee Espresso Cookie Bars
Yield:
Makes 1 9x13 baking pan
Ingredients
Toffee Espresso Cookie Bars ingredients :
½ C unsalted sweet cream butter, softened
½ C light brown sugar, packed
¼ C sugar
1 large egg
½ tsp pure vanilla extract
½ tsp baking soda
¼ tsp baking powder
¼ tsp kosher salt
11/2 C flour
1 C Espresso Chips
1 C Semi Sweet Chocolate Chips
1 ½ C Heath Bits O' Brickle, English Toffee Baking Bits
Chocolate Ganache :
½ C semi sweet chocolate chips
¼ C heavy whipping cream
1 small disposable piping bag
Instructions
Preheat the oven and line a 9x13 baking dish with parchment paper
Using a standing mixer, cream together the butter, brown sugar, sugar, egg and vanilla until combined
In a large bowl, whisk together the flour, baking soda, baking powder and salt until combined
Gradually whisk in the dry ingredients into the wet until combined
Fold in ¾ C espresso chips
Fold in ¾ C semi sweet chocolate chips
Fold in ¾ C toffee baking bites
Press the dough into the baking dish
Sprinkle the remaining espresso chips, semi sweet chocolate chips and
toffee bites on top
Bake in the oven for 20-25 minutes or until lightly brown
Remove and allow to cool completely before cutting into bars
Chocolate Ganache :
Using a small pot, bring the heavy whipping cream to a simmer
Pour over the chocolate chips in a bowl
Allow to sit for a few minutes before whisking until smooth
Scoop into the piping bag
Cut the tip and drizzle over the bars
Allow to harden for 30 minutes before enjoying !



Now, remember to save this recipe on Pinterest for later 🙂