The best recipe to weight loss is soup , because is light in any time, you can prepare it for lunch or dinner.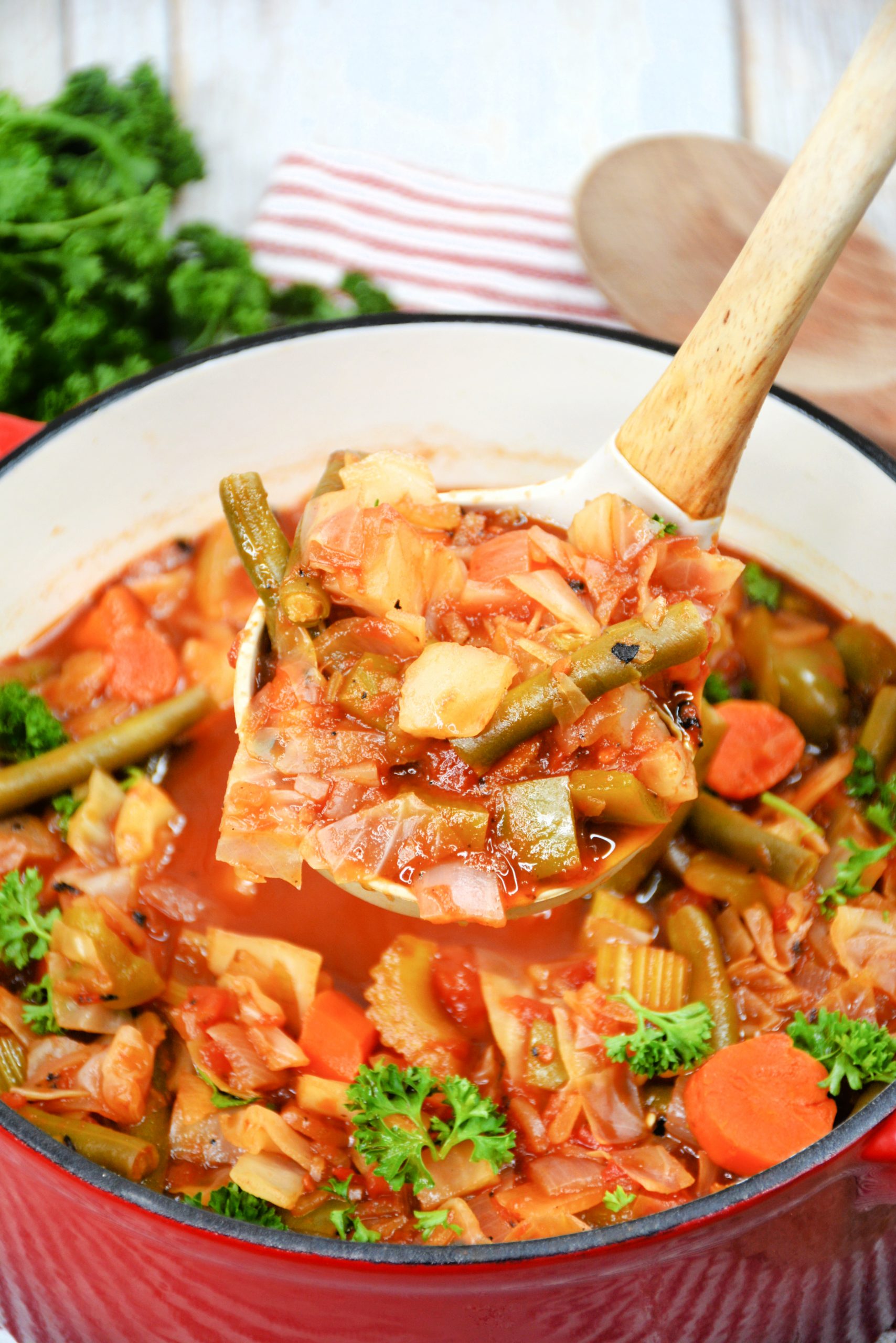 Cabbage Fat Burning Soup, is the perfect soup to fat burning. (Weight Watchers Recipe)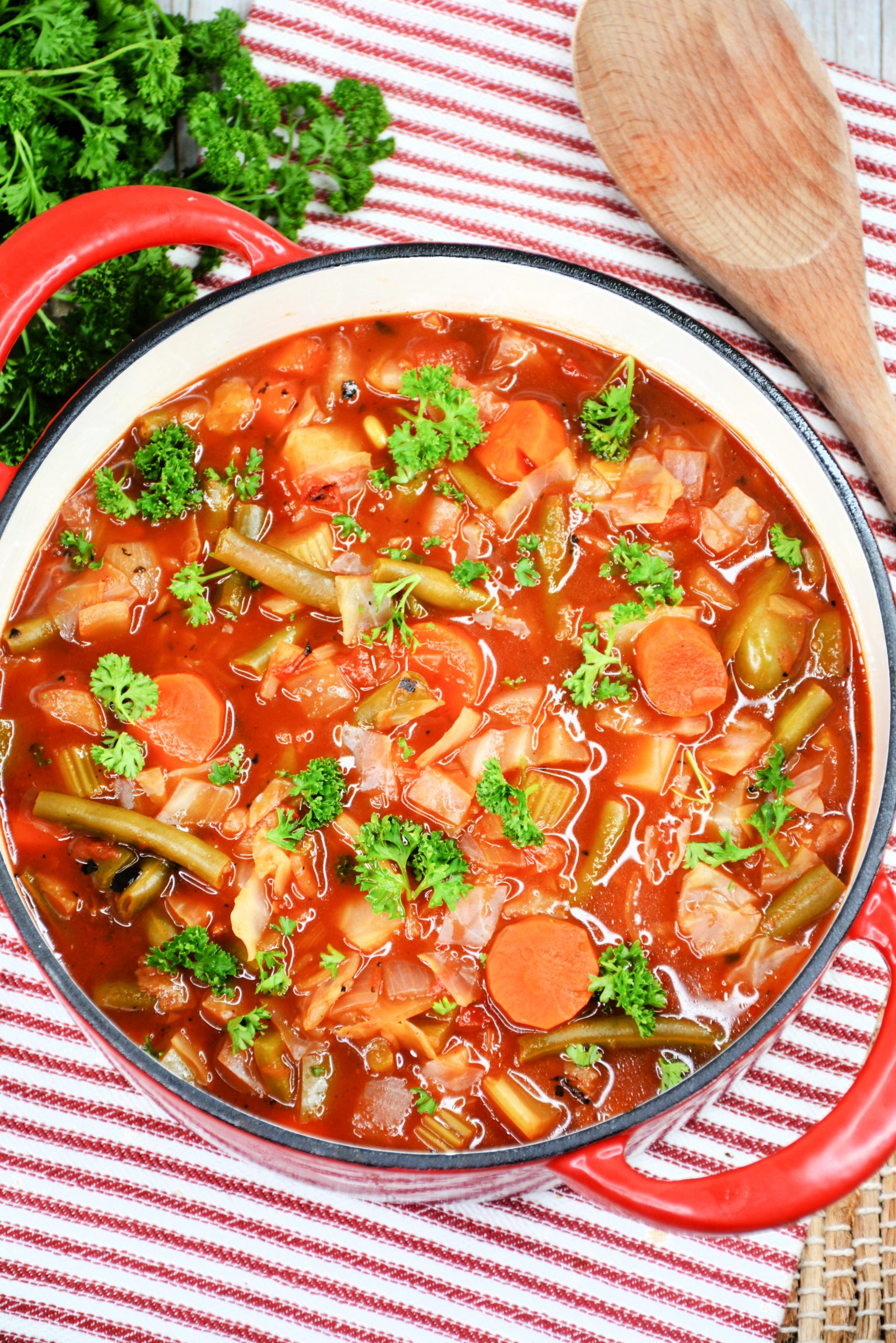 A tasty and healthy soup recipe with many healthy ingredients : tomatoes, carrots, onions, cabbage and green beans. Low fat and low calories!!!!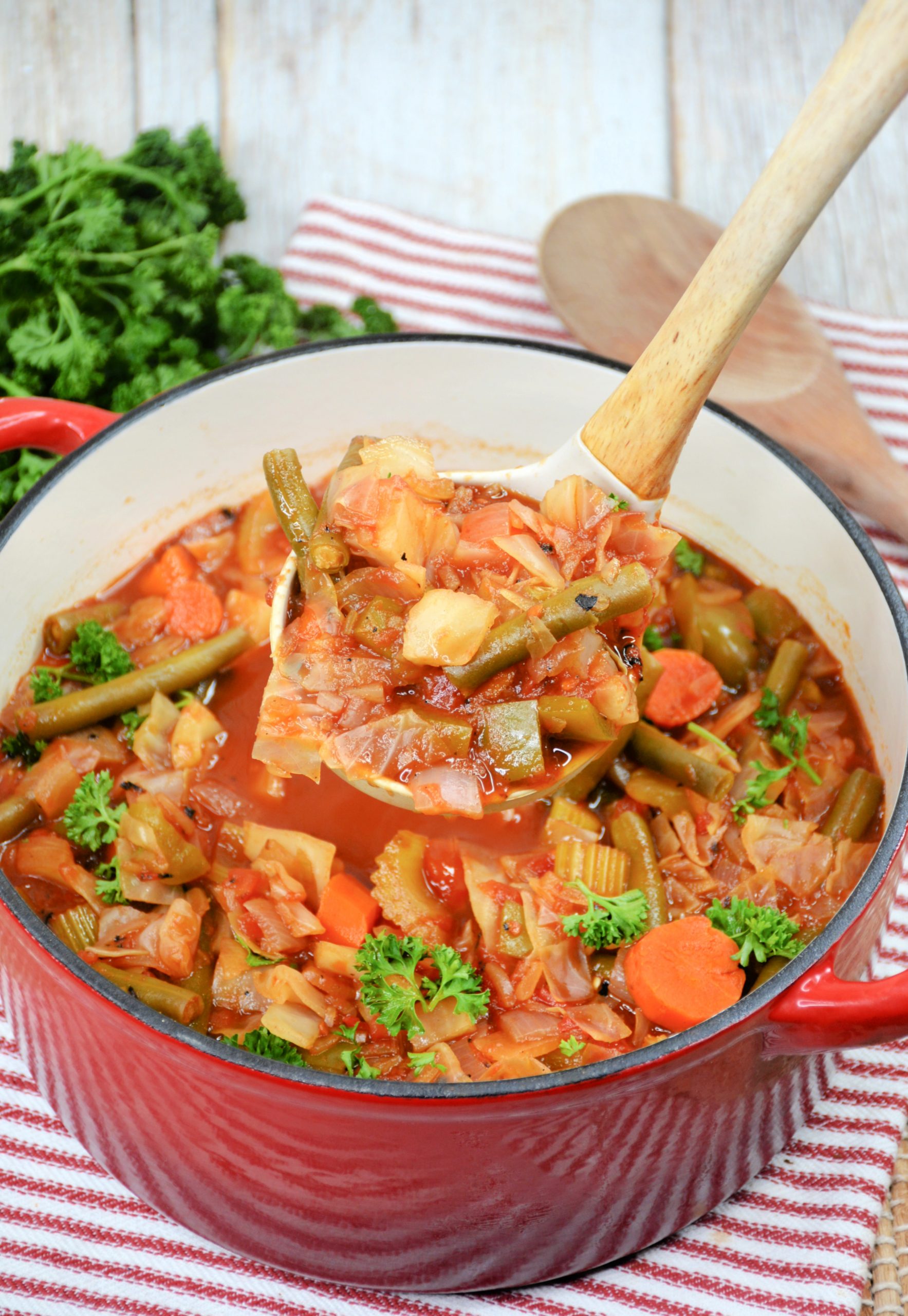 Serving size: 1 cup | Makes: 6-8 servings ​ | 4 PersonalPoints per serving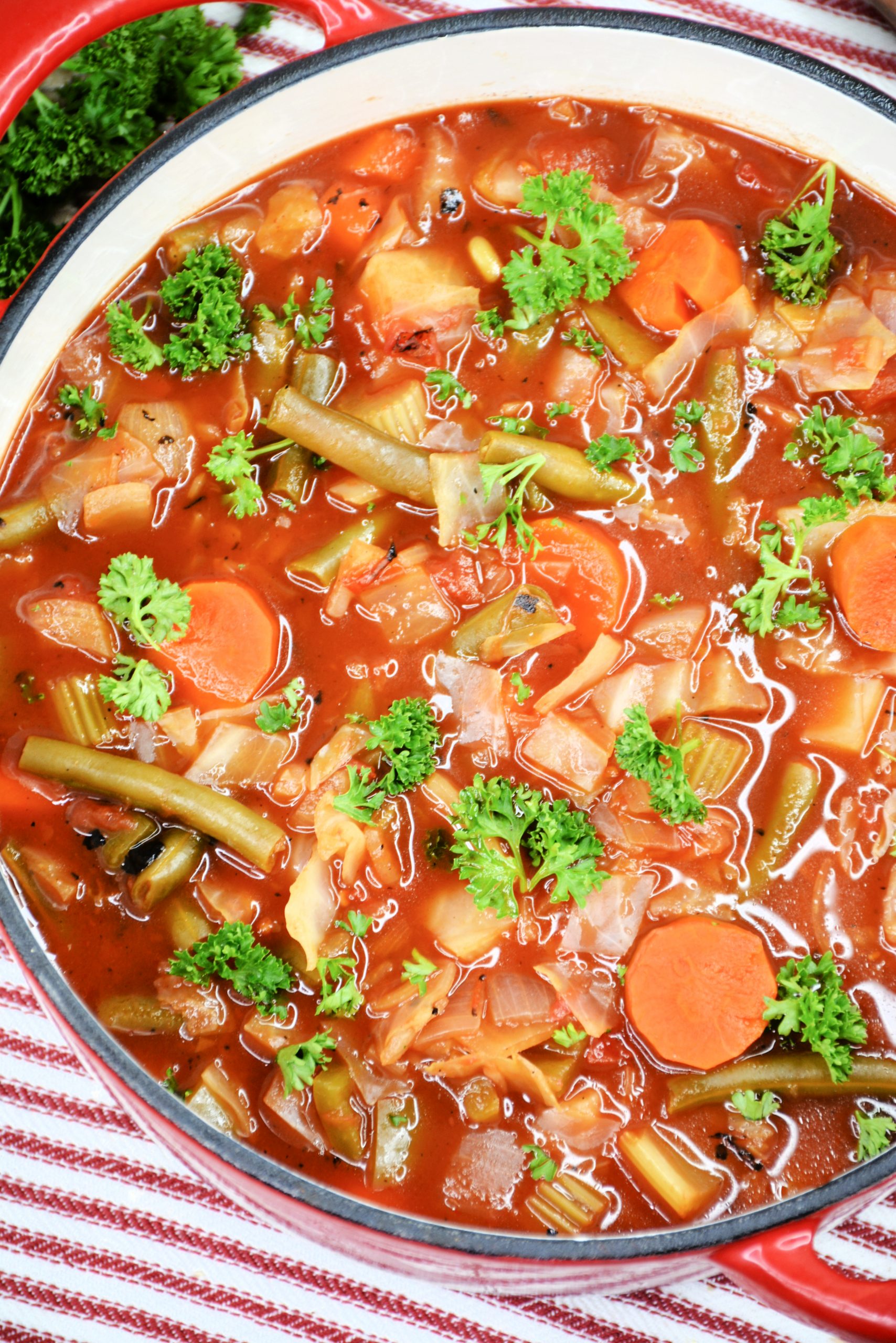 WHAT YOU NEED TO MAKE THIS CABBAGE FAT BURNING SOUP:
carrots (washed and chopped)
onion (peeled and chopped)
can (16 oz) crushed tomatoes, undrained
head of cabbage (chopped)
package of dry onion soup mix
C fresh green beans ( ends removed and cut in half)
C tomato juice
green bell pepper (diced)
stalk of celery ( chopped)
can (14 oz) beef broth
HOW TO MAKE THIS
CABBAGE FAT BURNING SOUP
: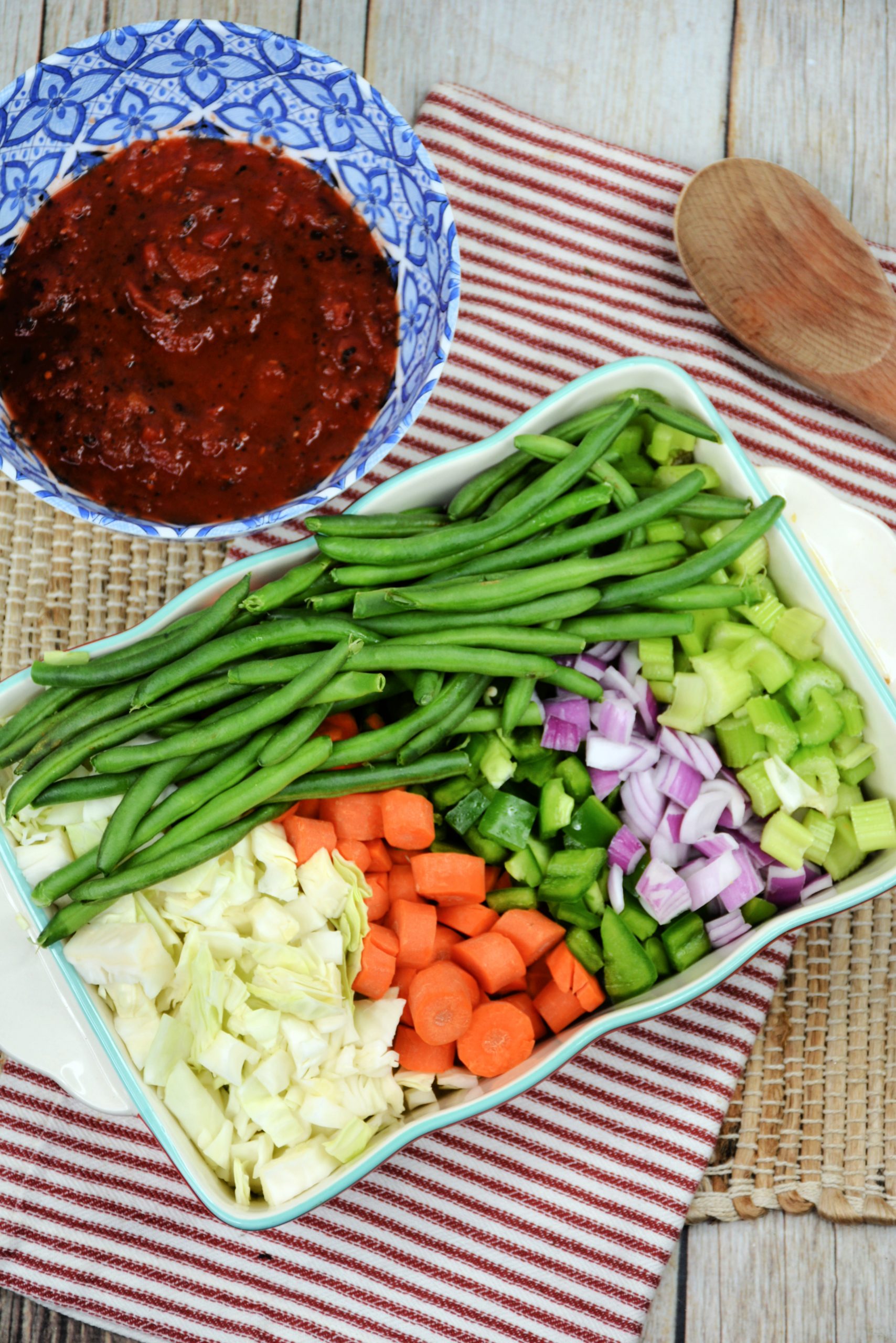 Step 1. In a large pot add the carrots, onion, crushed tomatoes, cabbage, green beans, peppers, and celery.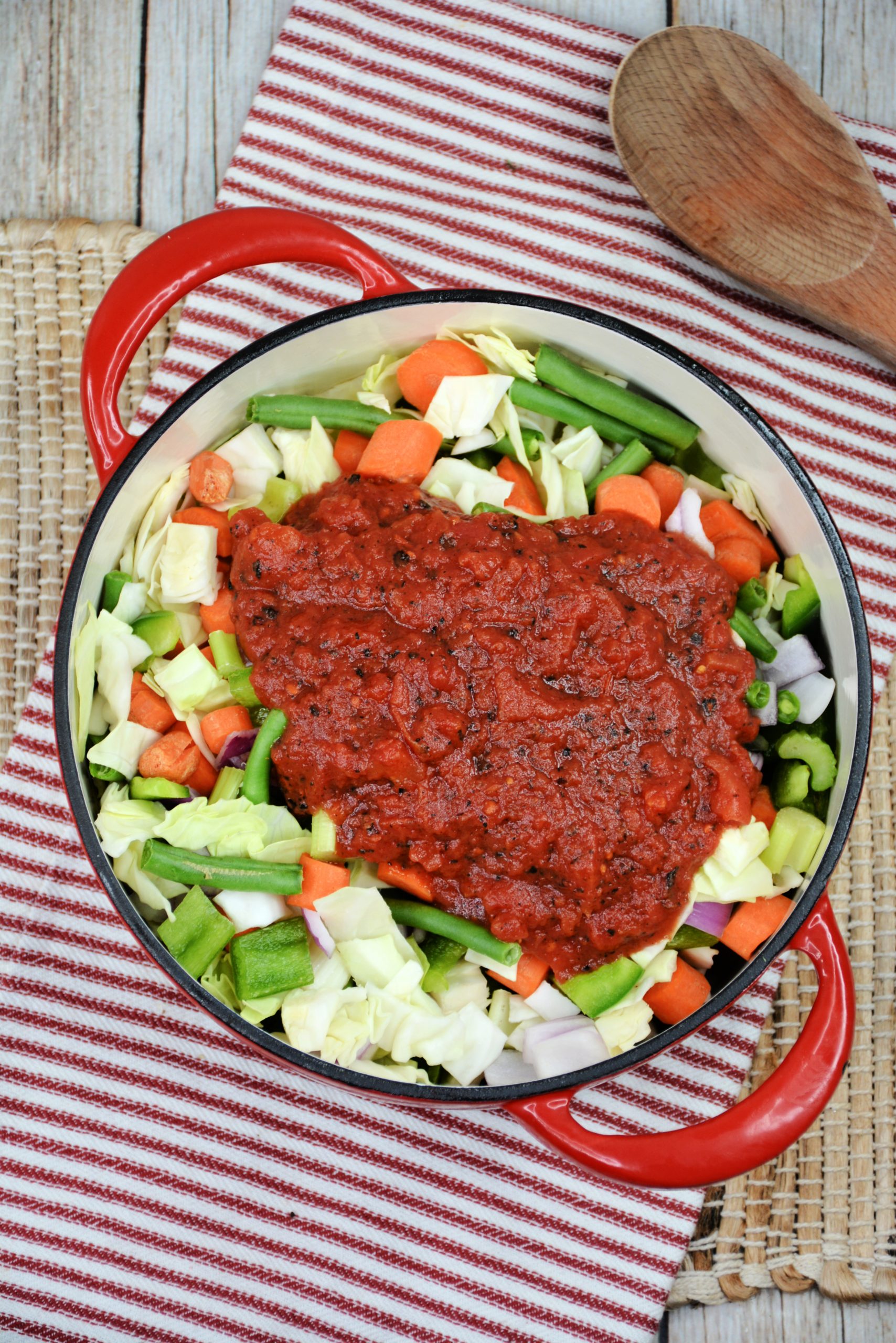 Step 2. Stir in the dry onion soup mix, tomato juice, beef broth, juice from the crushed tomatoes and water. Mix well .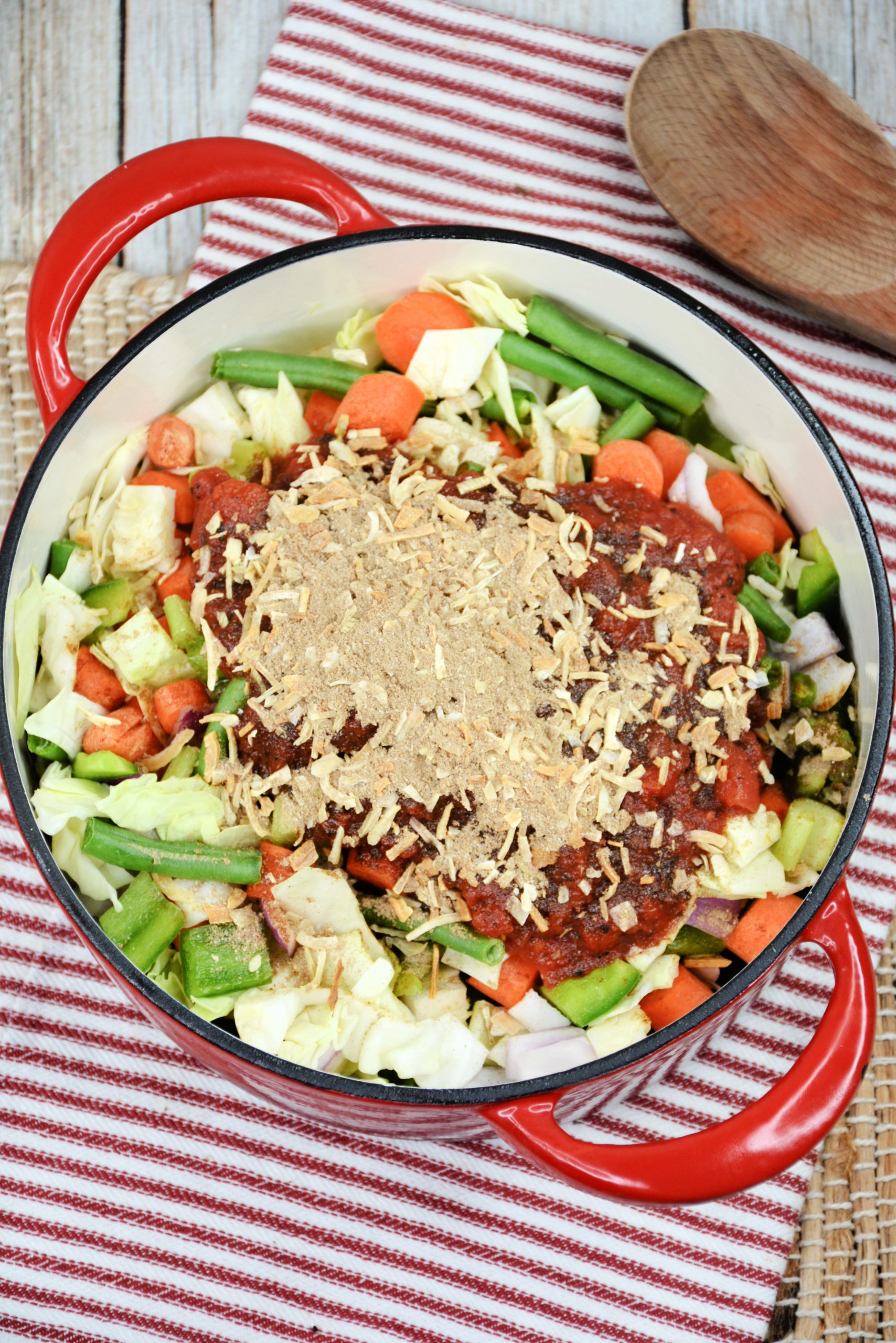 Step 3. Simmer until vegetables are tender. ( About 2 hours)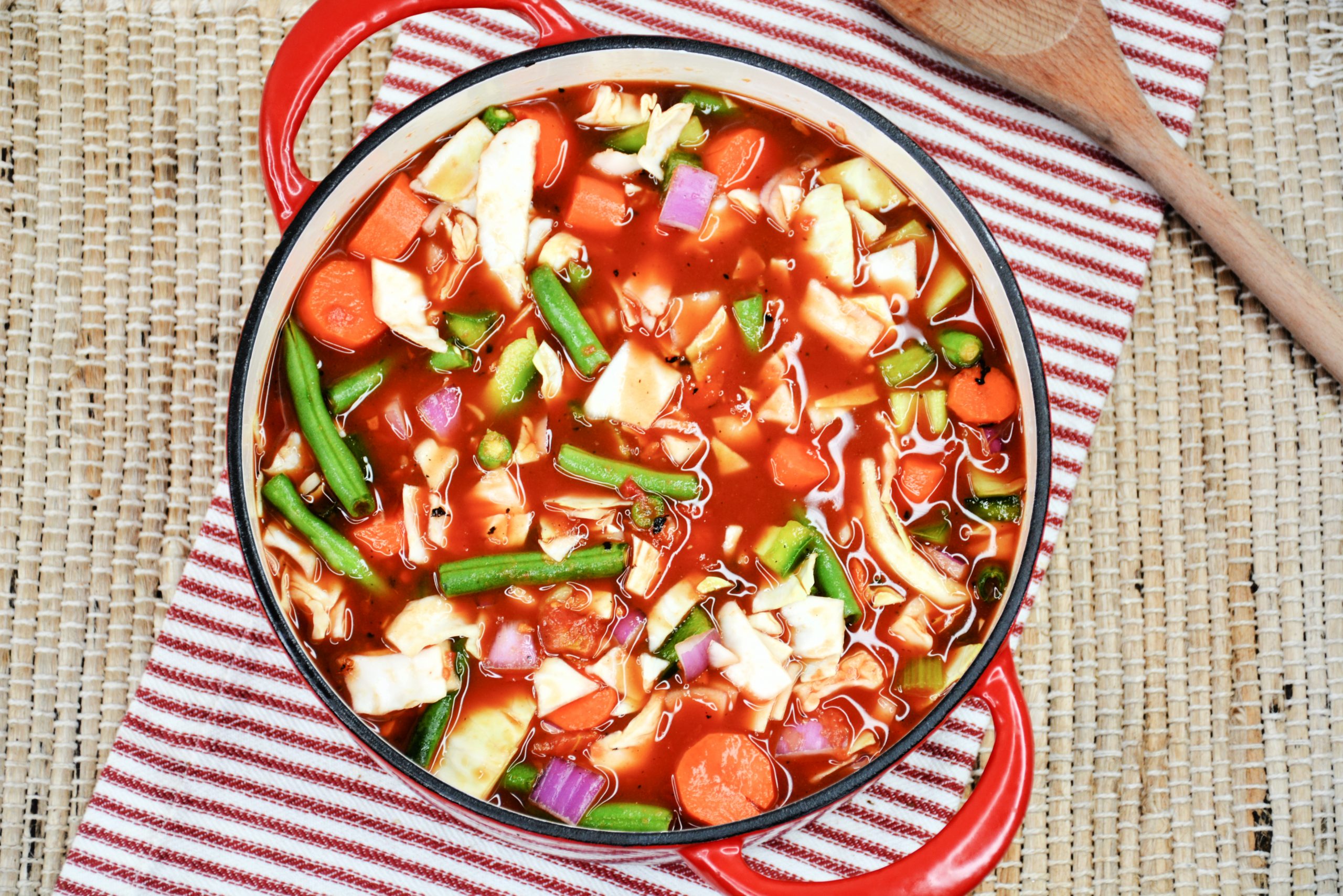 ENJOY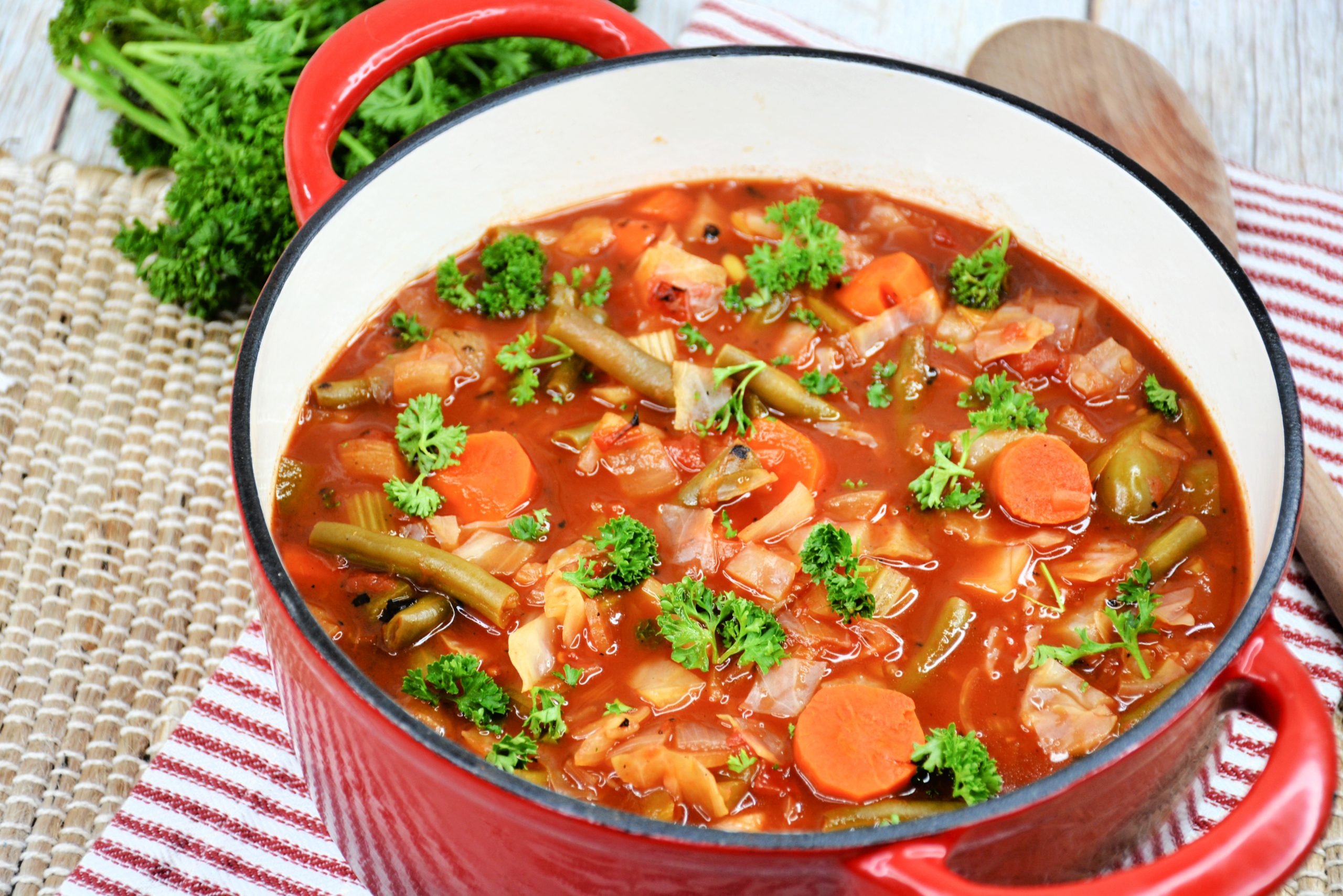 Save this recipe on Pinterest for later ?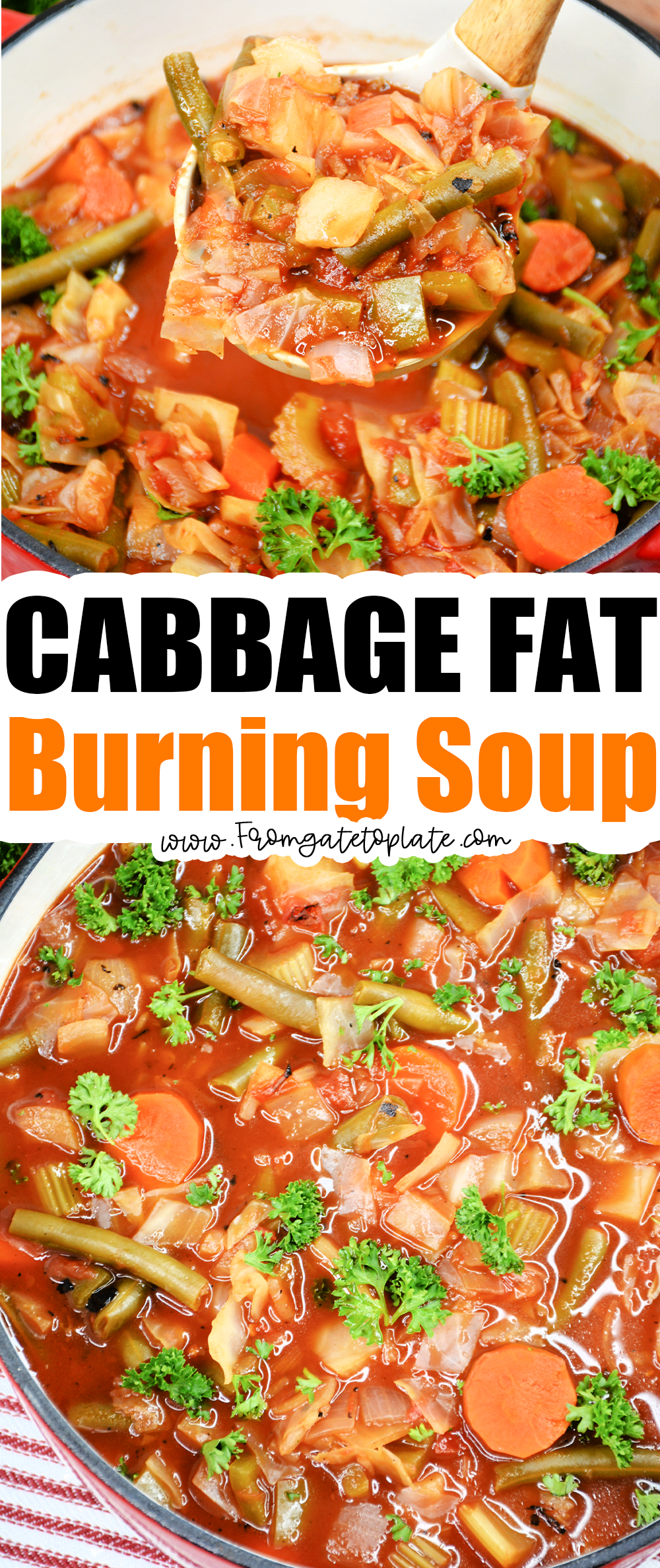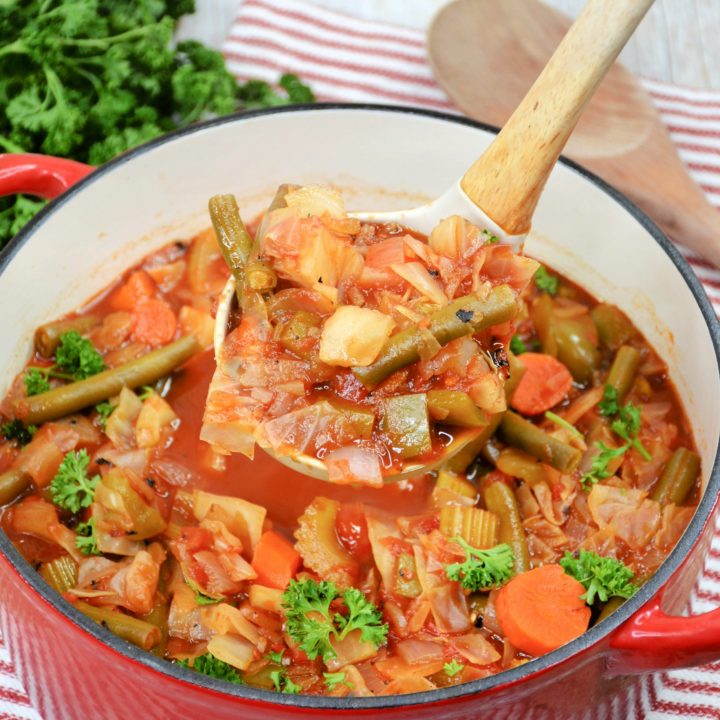 Cabbage Fat Burning Soup
Cook Time:
1 hour
10 minutes
Additional Time:
15 minutes
Total Time:
1 hour
30 minutes
Weight Watchers Cabbage Fat Burning Soup Recipe. A HEALTHY SOUP TO WEIGHT LOSS.
Ingredients
3 carrots (washed and chopped)
1 onion (peeled and chopped)
1 can (16 oz) crushed tomatoes, undrained
½ head of cabbage (chopped)
1 package of dry onion soup mix
1 C fresh green beans ( ends removed and cut in half)
3 C tomato juice
1 green bell pepper (diced)
1 stalk of celery ( chopped)
1 can (14 oz) beef broth
Instructions
In a large pot add the carrots, onion, crushed tomatoes, cabbage, green beans, peppers, and celery.
Stir in the dry onion soup mix, tomato juice, beef broth, juice from the
crushed tomatoes and water. Mix well .
Simmer until vegetables are tender. ( About 2 hours)
Notes


4 PersonalPoints™ per serving
Serving size: 1 cup
Makes: 6-8 servings


Nutrition Information
Yield

8
Serving Size

1
Amount Per Serving
Calories

70
Total Fat

1g
Saturated Fat

0g
Trans Fat

0g
Unsaturated Fat

0g
Cholesterol

1mg
Sodium

371mg
Carbohydrates

14g
Fiber

3g
Sugar

8g
Protein

3g