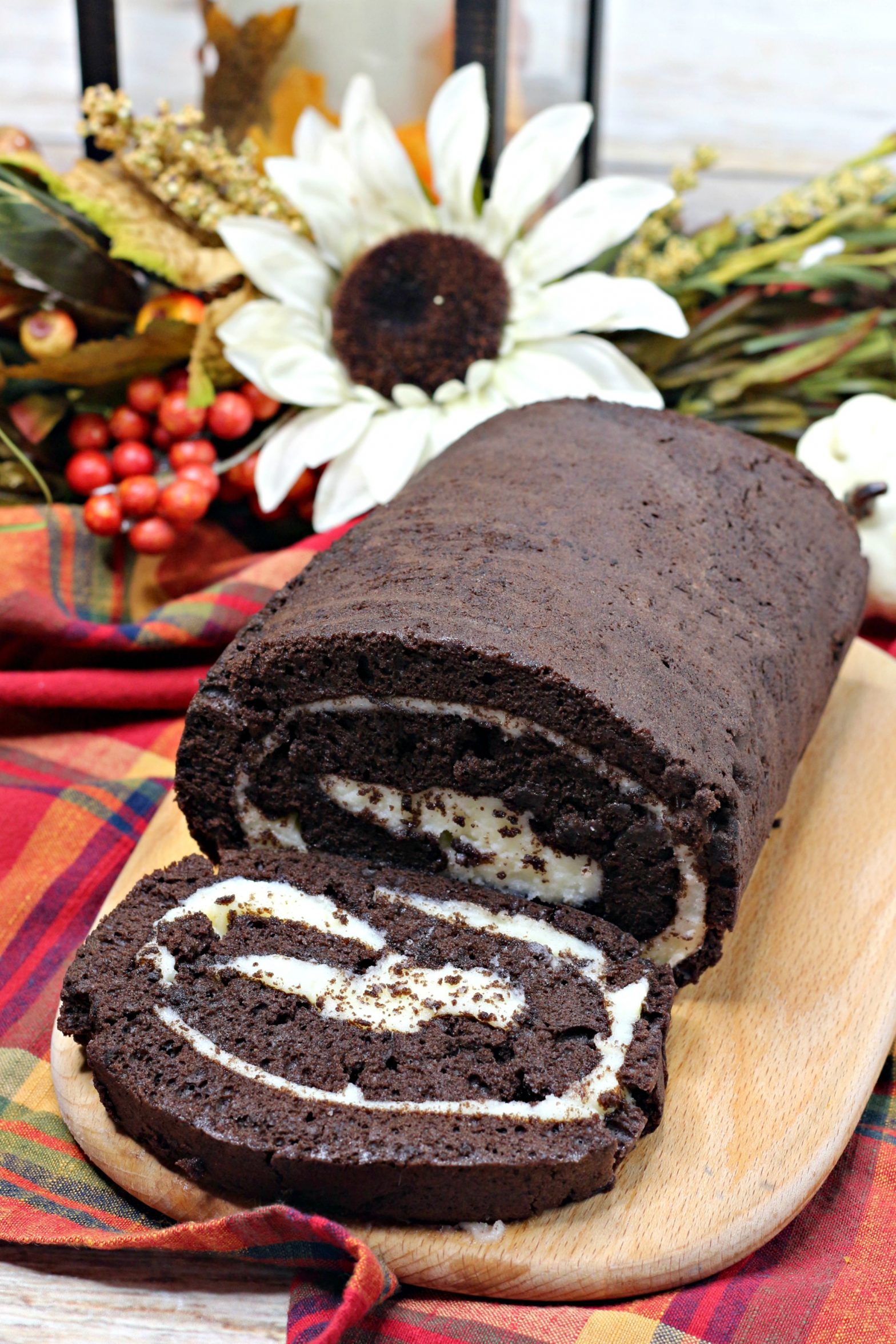 Looking for a chocolate roll cake? This simple Chocolate Pumpkin Spice Rolled Cake is a great roll cake recipe that is perfect for the holidays and whenever you a great tasting dessert.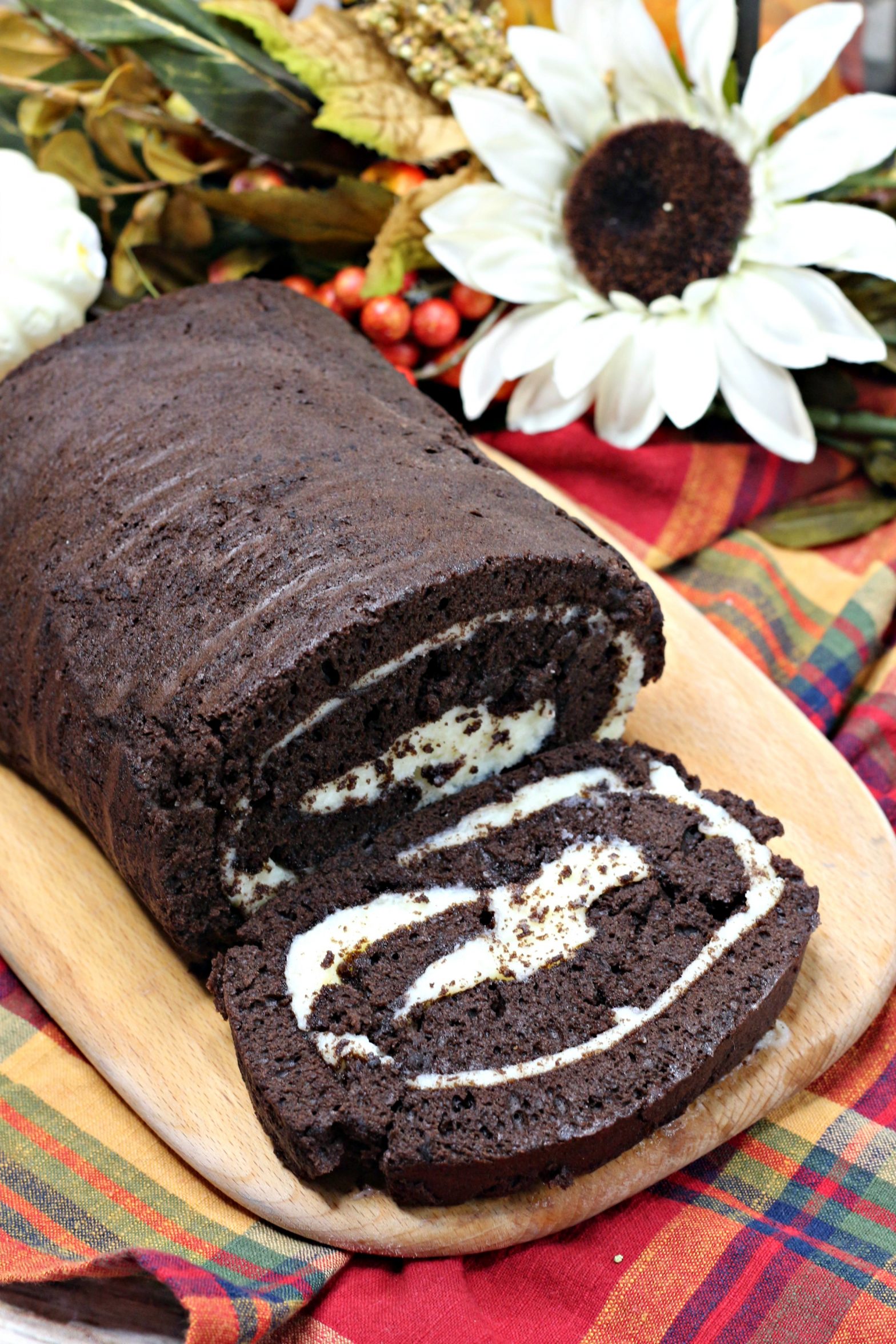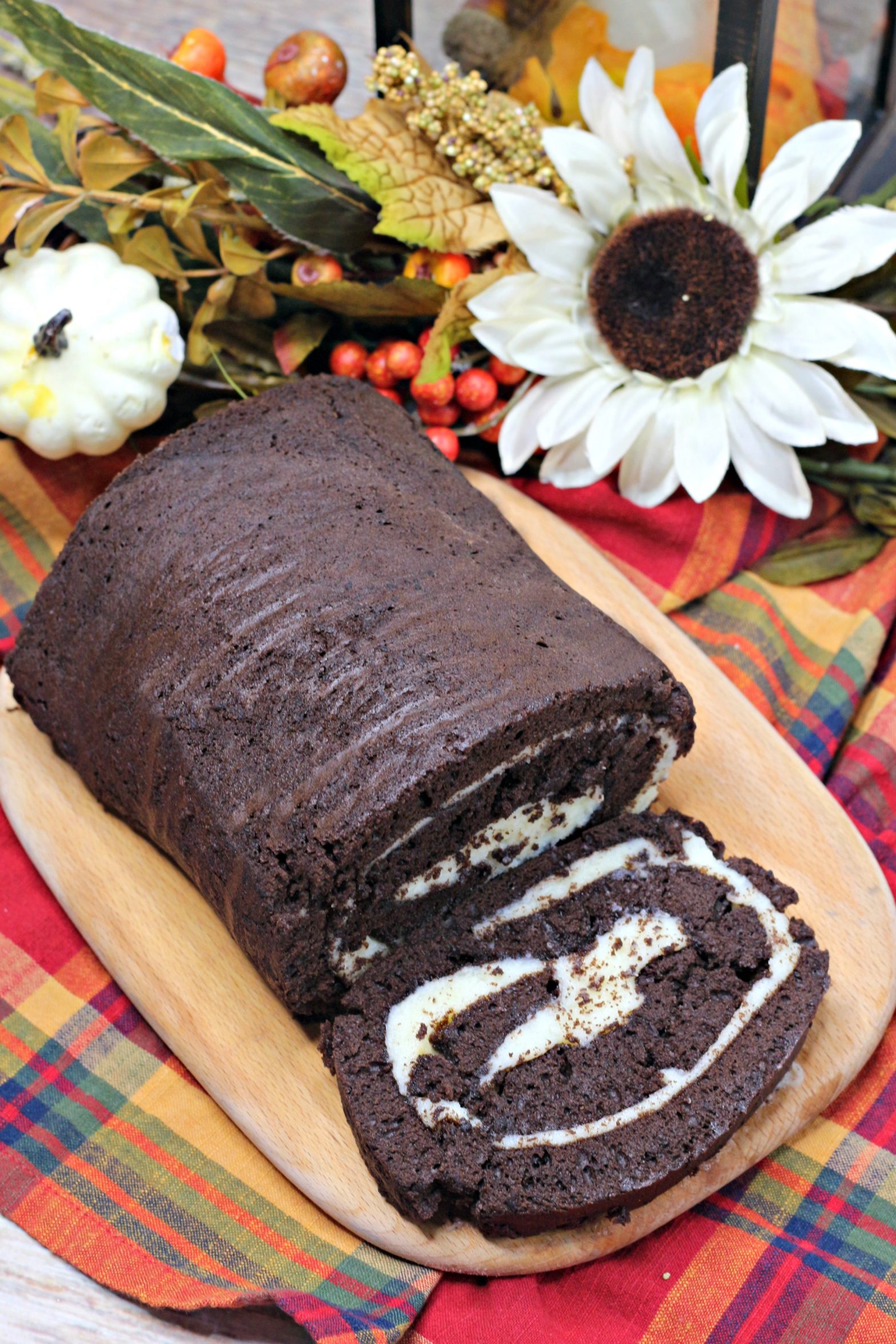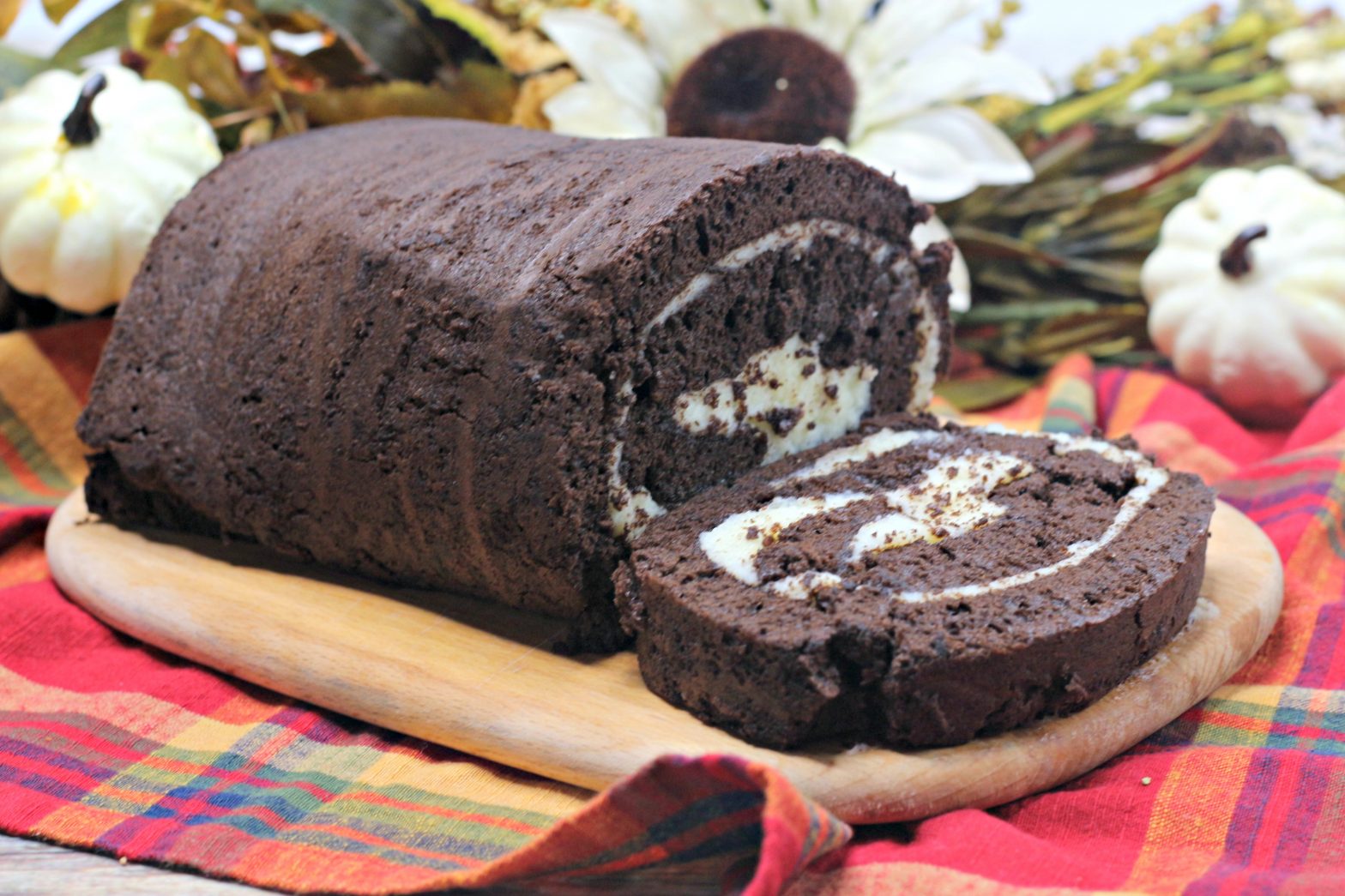 Chocolate Pumpkin Spice Rolled Cake
Ingredients
1/2 C flour
¼ C Dark Chocolate Hershey coco powder
½ tsp baking powder
½ tsp baking soda
2 tsp pumpkin pie spice
1 tsp ground cinnamon
¼ tsp kosher salt
3 large eggs
2 tsp pure vanilla extract
1 C sugar
⅔ Pumpkin Puree
Whipped Filling ingredients :
1 C heavy whipping cream
3 tbsp powdered sugar
1 tsp pure vanilla extract
1 tsp pumpkin pie spice
3 tbsp marshmallow fluff
Instructions
Preheat oven to 350 degrees and line a 15x10 cookie sheet with parchment paper
Using a large mixing bowl, whisk together the flour, cocoa powder,
baking powder, baking soda, pumpkin pie spice, ground cinnamon, and
salt
Using another large bowl, whisk together the eggs and sugar until combined
Whisk in the vanilla and pumpkin puree until combined
Using a rubber spatula, fold in the dry ingredients until combined and smooth
Spread an even layer of batter onto the cookie sheet
Bake in the oven for 13-16 minutes or until the top of the cake
springs back when lightly touched
As soon as the cake is pulled from the oven, do not hesitate in removing it from the pan and onto the counter
Using your hands, carefully roll the cake into a log
Place onto a wire rack to cool completely

Whipped filling :

Using a large bowl and hand mixer, whip together the heavy whipping
cream, powdered sugar, vanilla, and pumpkin pie spice until stiff
peaks form
Beat in the marshmallow fluff until combined


Building the cake roll :

Carefully unroll the cake
Spread the filling into the center of the cake, make sure to leave
about an inch away from the edge
Re-roll the cake again while peeling away the parchment paper
Wrap the roll in plastic wrap and place into the fridge overnight

Unwrap the cake roll and slice


Enjoy!