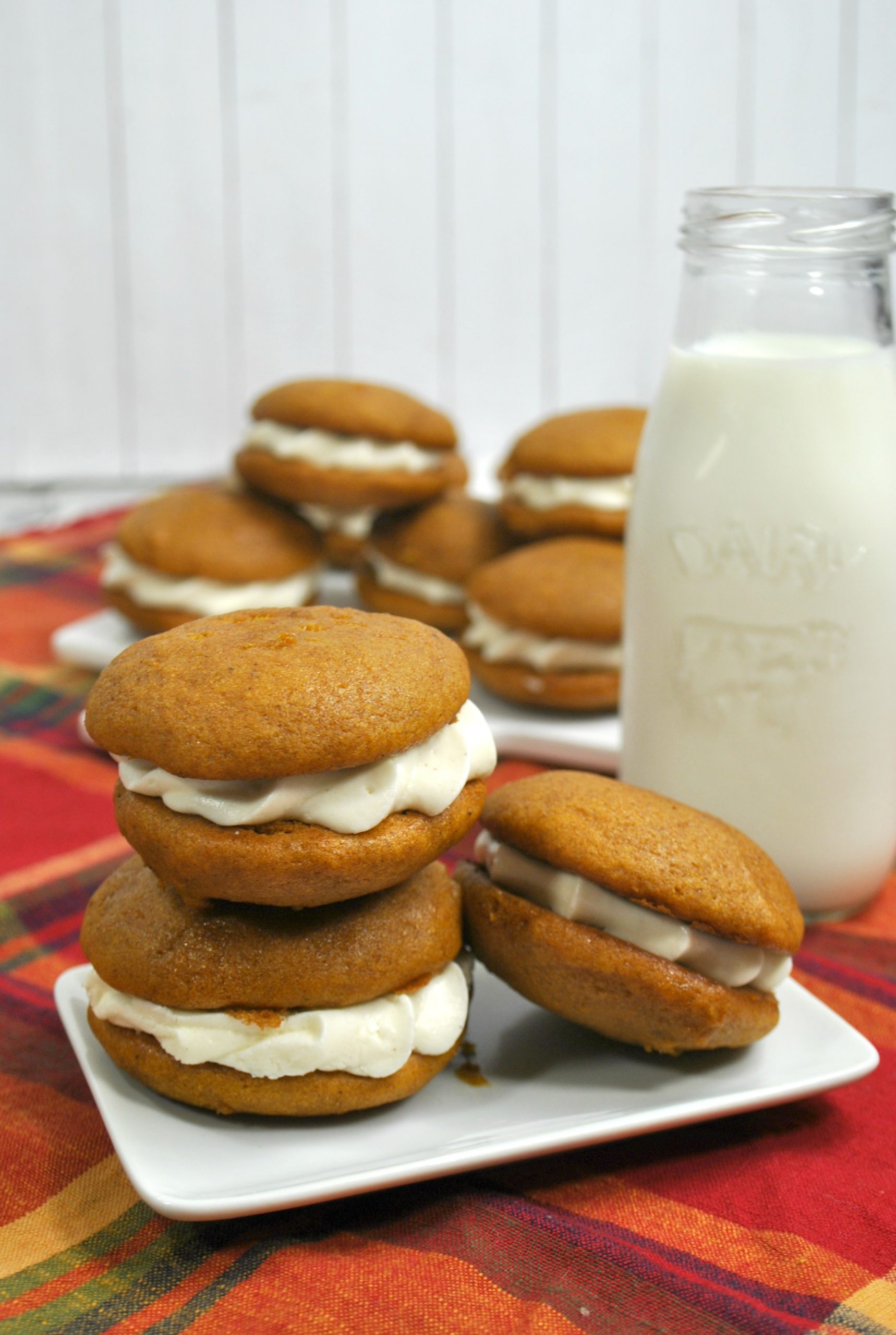 If you close your eyes, what snack do you remember from your childhood that you probably haven't enjoyed in quite some time? A few treats come to mind for us—laying poolside from sun up to sundown, waiting for the ice cream truck to roll through the parking lot, and getting a cream-filled whoopie pie.
Do you guys remember those?
This recipe is Pumpkin Whoopie Pie, homemade fresh but still the same incredible taste you enjoyed as a little one with no care in the world.
A whoopie pie is an American base dessert. They are typically called pies but also can be called sandwiches, cookies, or cake. The "bread" portion is made out of chocolate, vanilla, or even pumpkin cake, which our recipe uses today! Pumpkin is a super popular ingredient in a lot of savory and sweet recipes.
In this moist dessert full of flavor, we used one of our favorite ingredients, pumpkin puree. It is a pretty inexpensive ingredient, so when you go to the store next, stock up, and that way, you can create all your pumpkin favorites whenever you want!
Summer is quickly approaching, and after the last year of virtual learning, your kids deserve a special treat. Picture this; it's a 90-degree day in the middle of summer. The family is on vacation at the beach. Soaking up the rays, feeling the sting of sand against your skin, and enjoying all the special foods your family does not usually get to enjoy while at home. But snacks and eating out can get super expensive.
In a week, you could easily spend a couple of hundred dollars just feeding the family. Why not bring your snacks and the ones the kids will love?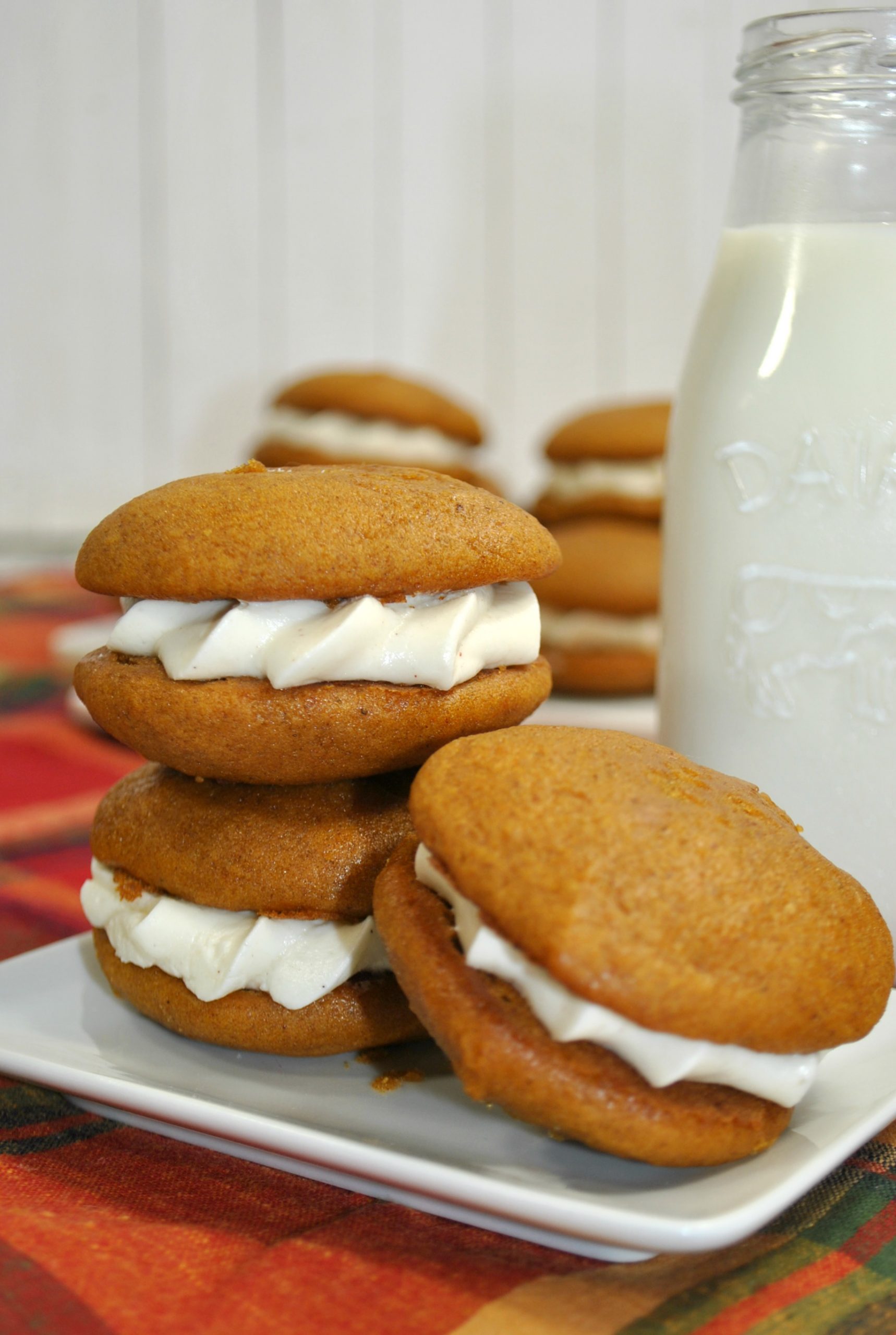 You are maybe thinking, but the flavor is pumpkin? Just because it's known as a seasonal flavor does not mean it is limited to the few months of the year when it gets cold, and we spend our weekends raking up leaves.
We love pumpkin, and if you have never enjoyed a fluffy Pumpkin Whoopie Pie, you are certainly in for a special surprise.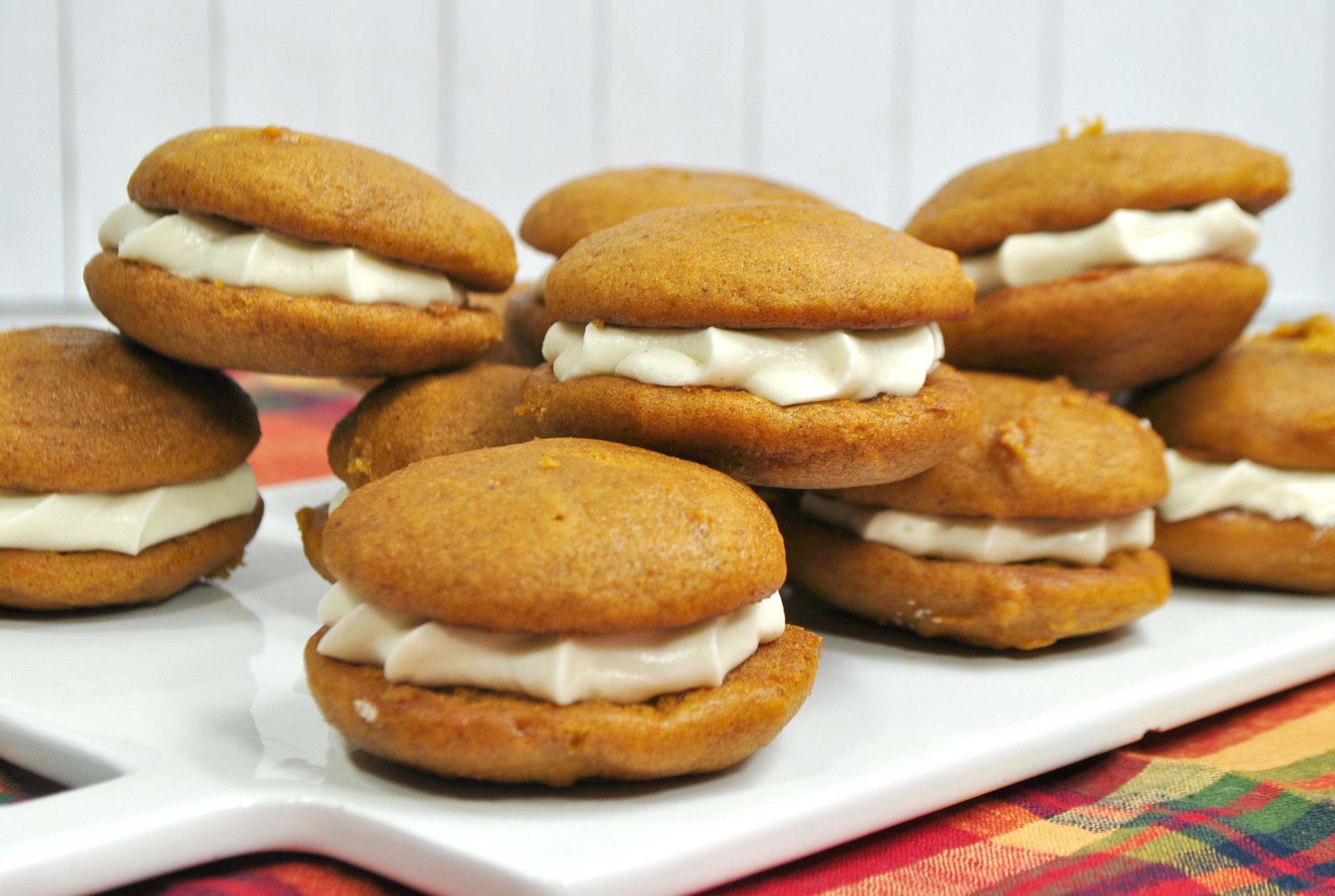 The filling is prepared by combining cream cheese, softened butter, powdered sugar, vanilla extract, ground cinnamon, and the essential heavy whipping cream.
Our Pumpkin Whoopie Pie's are also delicious if you freeze them. The filling creates an ice cream texture. Who doesn't love a refreshing ice cream sandwich after playing or working in the yard all day? What a versatile dessert our Pumpkin Whoopie Pies are!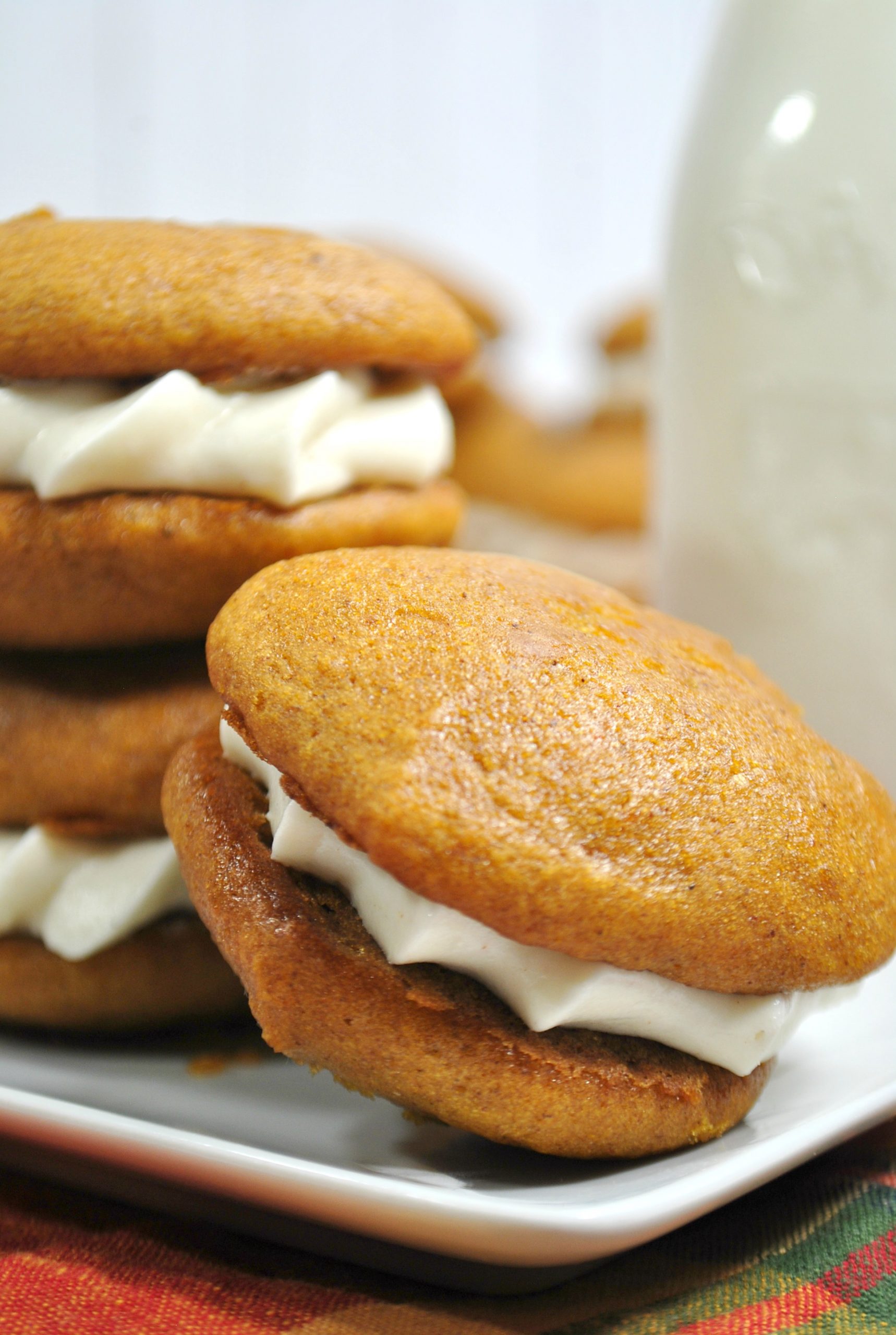 Did you make it? Let us know how it went in the comment section below. Let us know. Enjoy!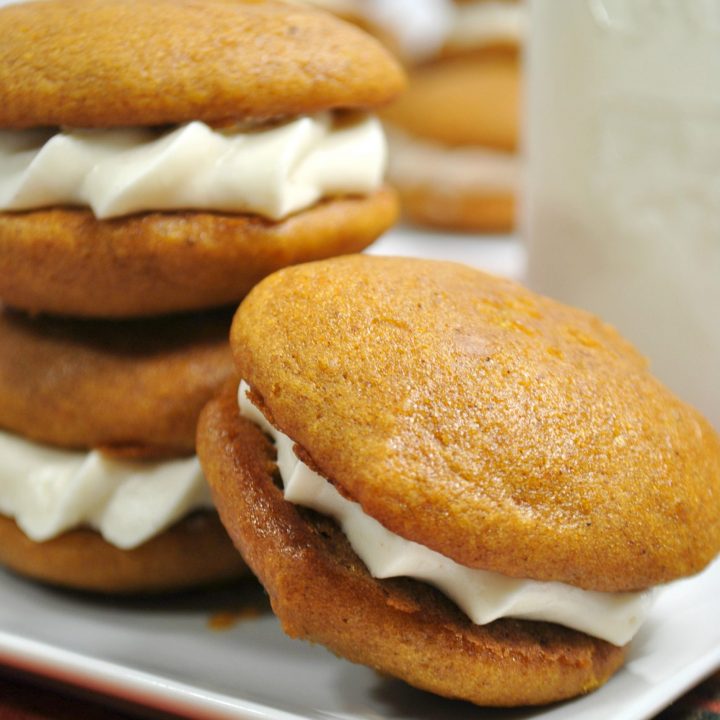 Pumpkin Whoopie Pie's
Ingredients
2 C flour
1 tsp baking powder
1/2 tsp baking soda
1/2 tsp kosher salt
1 1/2 tsp ground cinnamon
1/2 tsp ground ginger
1/4 tsp ground cloves
2 large eggs, room temperature
1 1/4 C light brown sugar, packed
2/3 C canola oil
1 tsp pure vanilla extract
1 C pumpkin puree
Cinnamon cream cheese frosting :
1 - 8 oz box, cream cheese, softened
1/4 C unsalted sweet cream butter, softened
2 C powdered sugar
2 tsp vanilla extract
1 tsp ground cinnamon
3-5 TBSP heavy whipping cream
Instructions
Preheat oven to 350 degrees and line 2 cookie sheets with parchment paper.
In a medium bowl, combine the flour, baking powder, baking soda, salt, cinnamon, ginger, and cloves.
Use a whisk to combine and set aside
In a large mixing bowl, whisk together until smooth the brown sugar and oil
Mix in one egg at a time until combined and smooth
Mix in the vanilla and pumpkin puree
Gradually mix in the dry ingredients until combined and smooth
Using a medium ice cream scooper, scoop some batter onto a prepared cookie sheet, leaving about 2 inches in between batter mounds
Bake in the oven for 11 minutes
Remove from oven and allow to cool completely

Cinnamon cream cheese frosting :
Using a standing mixer, cream together the cream cheese, butter, vanilla, powdered sugar and heavy whipping cream until combined and creamy
Scoop into piping bag and set aside
Pair up matching whoopie pies and line up the bottoms onto the cookie sheet
Pipe a dollop of frosting on the bottom whoopie pies
Place the top whoopie pie onto the frosting and lightly press down

Enjoy with a large glass of milk!