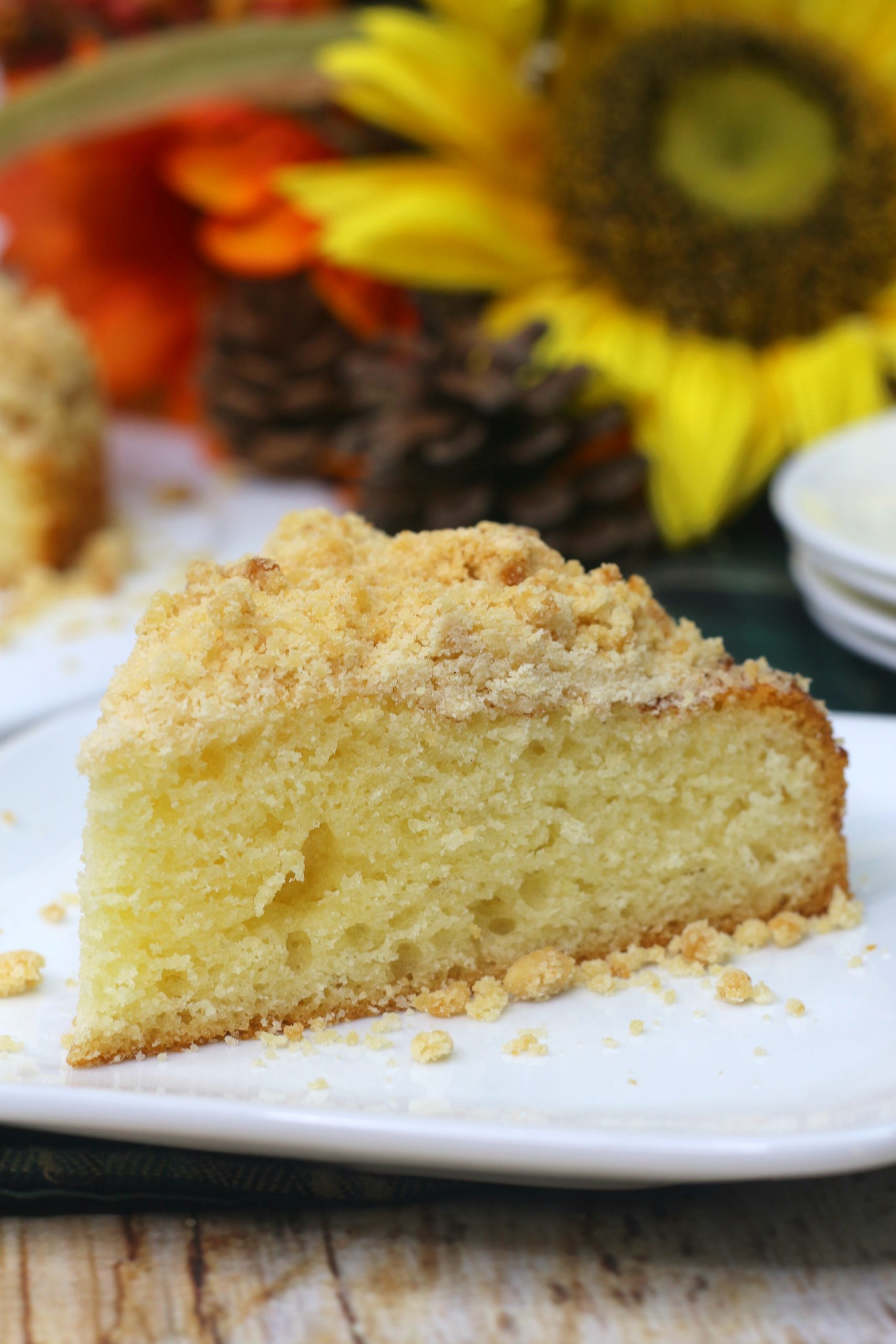 Are you a coffee lover? Do you feel like you can't have enough during the day? Well, we agree! That's why we incorporated it into this delectable Pumpkin Spice Coffee Cake.
What is a Coffee Cake?
Coffee Cake is typically any type of dessert or cake that is meant to be eaten with a cup of coffee. Sometimes they are made of sponge cake with actual coffee infused into the batter. It is often a two-layer cake filled with coffee icing in the center and drizzled on top.
Our cake has two layers but is not filled with coffee icing, don't worry, you still get all the intense flavor baked right into the cake.
The two layers are Streusel and Pumpkin Spice Coffee Cake.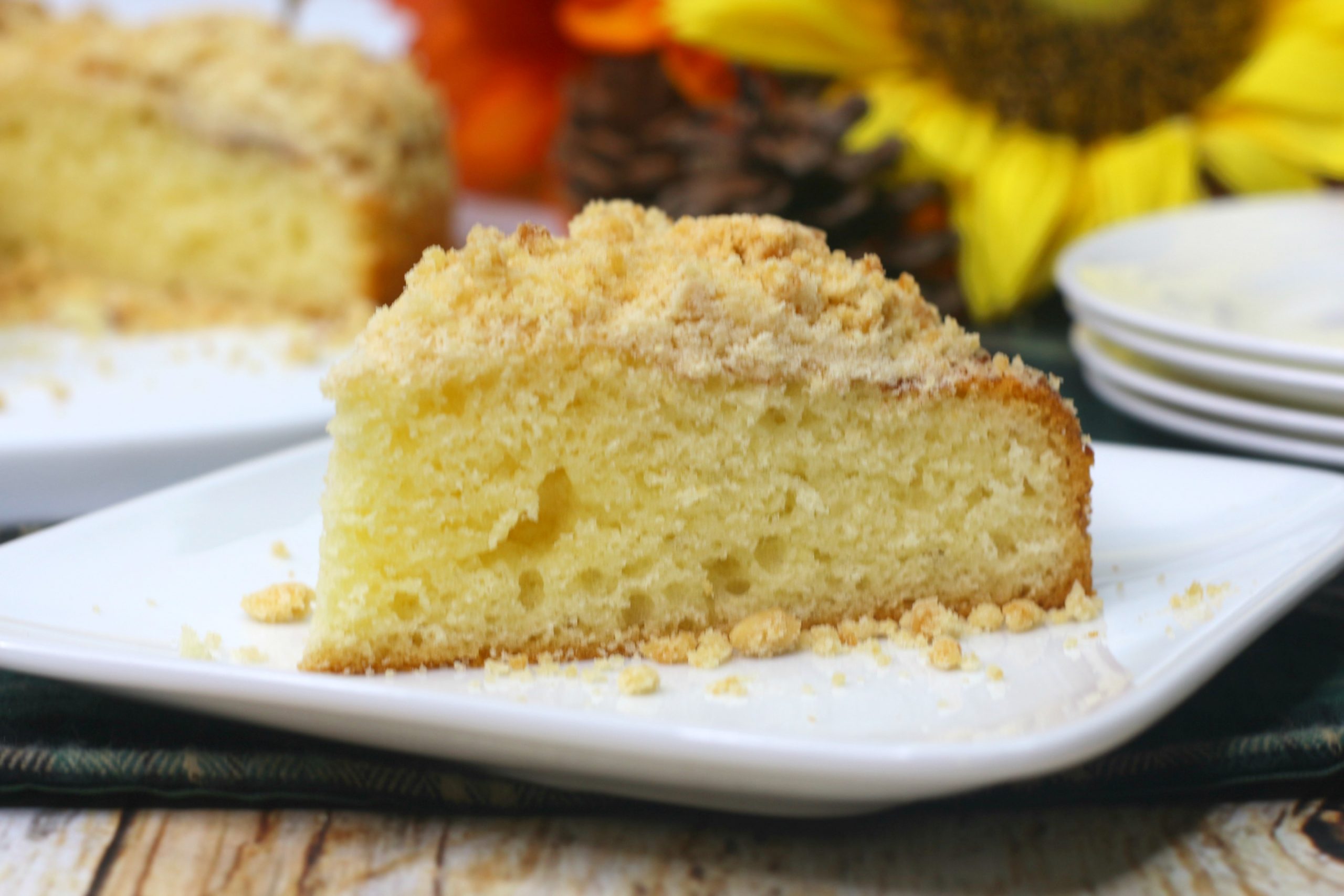 What is in a streusel cake?
Streusel is the crumbly texture added to the top of cakes by incorporating flour, melted butter, and sugar. Once it is mixed, the ingredients adhere to the butter and can be sprinkled on top of your dessert.
When you bake your dessert, the streusel top becomes golden brown and adds a crispy consistency to the gooey and moist cake.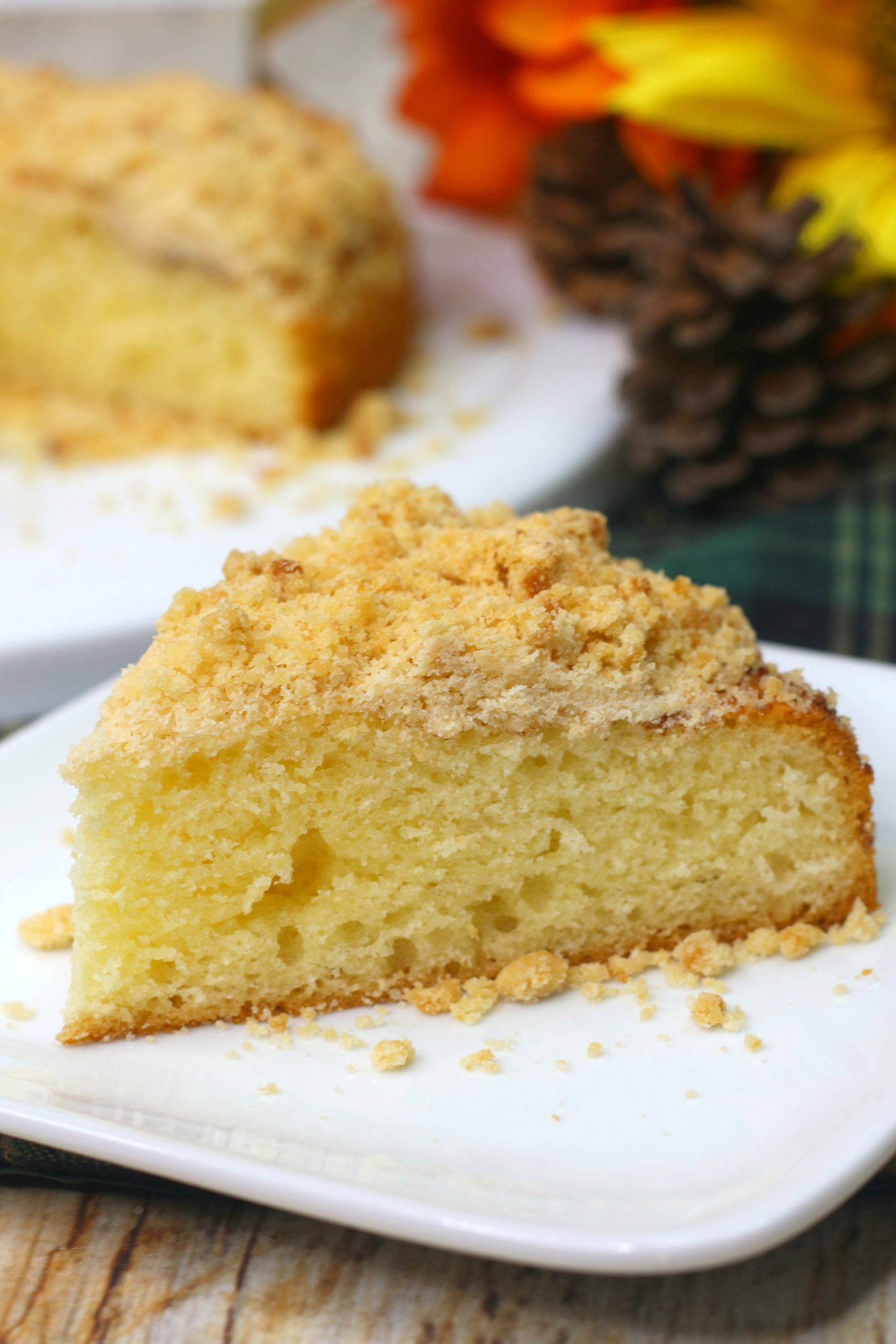 What drinks pair best with your Pumpkin Spice Coffee Cake?
The first drink that pairs well with this dish has its name in the title, coffee. You want a medium to dark roast coffee to pair with this dense cake. You are even trying an Arabica coffee which has hints of chocolate and sugar. It was the first type of coffee to be cultivated. Arabica coffee has a sweet and smooth taste pairing perfectly with the bold flavors in the cake. If you like your coffee black, it will cut the sweetness from the cake perfectly if your sweet tooth isn't as strong as others.
If you are looking for an adult beverage option, we recommend a Sherry or a Port wine. Sherry is a sweet wine cultivated from the use of white grapes. Port wine comes in sweet, dry, and semi-sweet flavors. Traditionally it is called a dessert wine for the hints of sugar brought out while eating sweets.
The final option we recommend is trying a Chocolate Flavored Beer. Chocolate malt comes from a particular type of barley that adds a nutty flavor. It is well known for its dark appearance that resembles dark chocolate after it is roasted.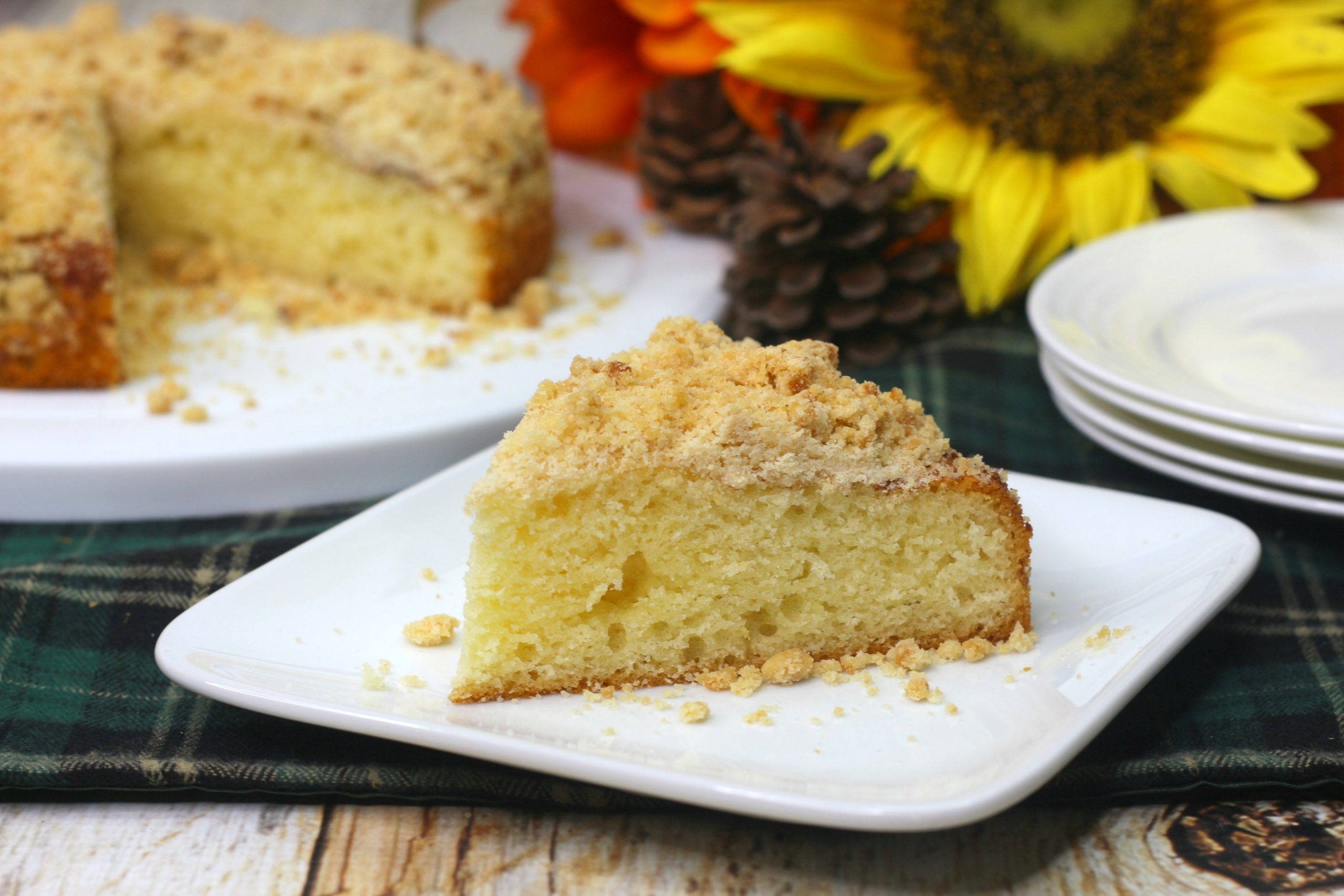 If you are new to baking, how easy is this recipe to recreate?
Such a simple recipe to begin with! Most of the ingredients you may have readily available on your lazy susan. It does not use any specialty pan that some desserts require for their shape. Before removing it from the oven, stick a toothpick into the center of the cake to check if it's finished. If the toothpick comes out dry, your dessert is done; if there is any batter on the toothpick, it needs to cook a little longer.
If you move the pan at all and see the center jiggle, then it needs to cook for a few more minutes; remember, once you take it out of the oven, it will continue to cook for a few minutes, so use your best judgment.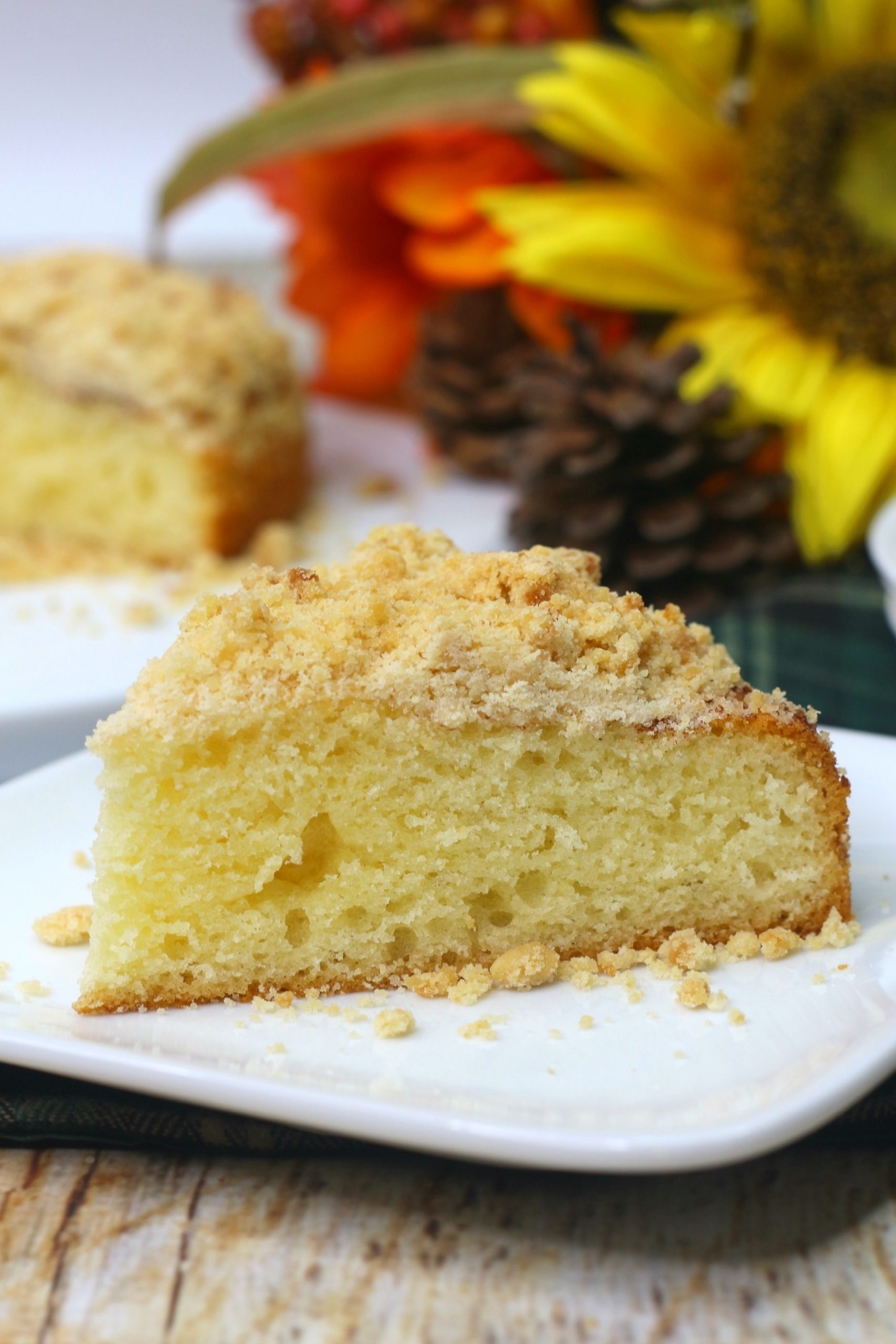 Enjoy!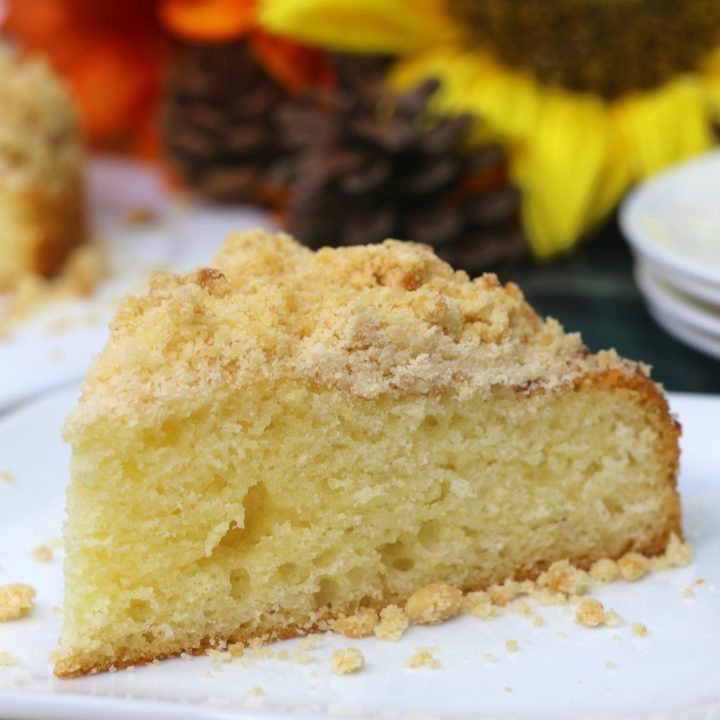 Pumpkin Spice Coffee Cake
Ingredients
Streusel Ingredients :
2 C flour
1 ⅓ C sugar
2 tsp ground cinnamon
1 ½ C unsalted sweet cream butter, melted
Pumpkin Spice Coffee Cake Ingredients :
3 C flour
2 tbsp pumpkin pie spice
1 ½ tsp baking soda
1 tsp baking powder
½ tsp kosher salt
¾ C unsalted sweet cream butter, softened
2 C sugar
3 large eggs
1 tbsp pure vanilla extract
½ C pumpkin puree
⅓ C sour cream
1 C whole milk
Instructions
Streusel :
Preheat oven to 350 degrees and spray a 9in springform pan and line the bottom with parchment paper and spray with pam baking spray
Using a medium bowl, whisk together the dry ingredients until combined
Using a fork, mix in the melted butter until a crumbly
Pumpkin Spice Coffee Cake
Using a large bowl, cream together the butter and sugar until light and fluffy
Beat in the eggs, one at a time until combined
Beat in the vanilla, pumpkin and sour cream until combined
Using a medium bowl, whisk together the flour, pumpkin pie spice, baking soda, baking powder and salt
Alternate and gradually mix in the butter and milk until combined and smooth
Pour the batter into the springform pan and sprinkle the crumble on top in a even layer
Bake in the oven for 40-50 minutes or until a toothpick comes out clean

Serve warm or cooled with a pumpkin spice latte