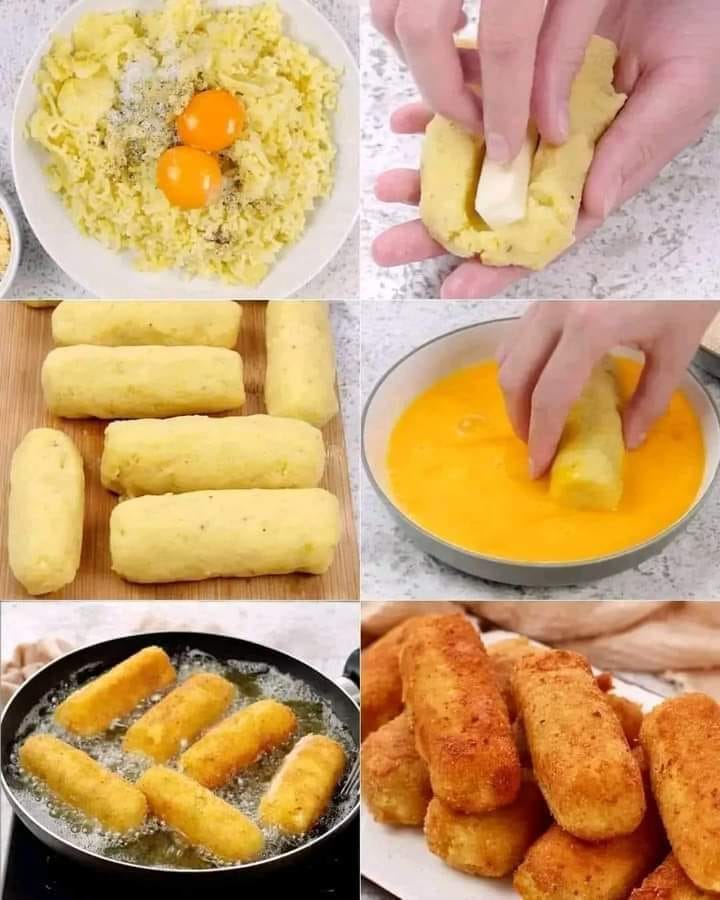 Ingredients :
4 russet potatoes, cooked and cubed
mozzarella cheese
1 teaspoon salt
½ teaspoon pepper
2 minced garlic cloves
oil, for frying
Dredge :
flour
egg
How to make Potato Cheese Sticks :
In a large bowl, combine cooked potatoes, garlic, salt, and pepper.
Mash the ingredients together until most of the potatoes are mashed.
Cut cheese into ¼-inch (6 ½ mm) strips. Take a spoonful of potatoes and make a ball.
Place the cheese strip in the middle and wrap the potato around the cheese until it is evenly covered.
Dredge the sticks in flour, egg.

Then it is fried in oil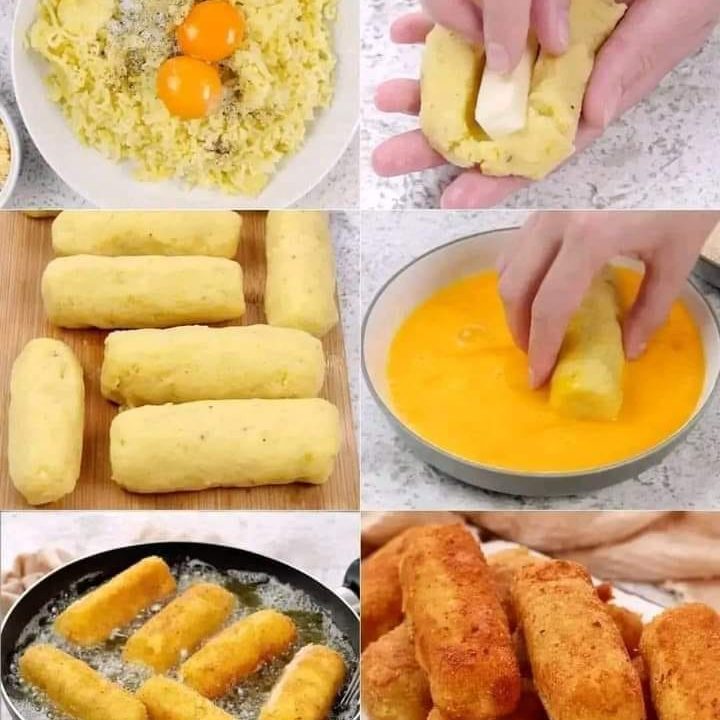 Potato Cheese Sticks
Additional Time:
1 minute
Potato Cheese Sticks will soon become a family favorite !!!
Ingredients
4 russet potatoes, cooked and cubed 
mozzarella cheese
1 teaspoon salt
½ teaspoon pepper
2 minced garlic cloves
oil, for frying
Dredge :
flour
egg
Instructions
In a large bowl, combine cooked potatoes, garlic, salt, and pepper.
Mash the ingredients together until most of the potatoes are mashed.
Cut cheese into ¼-inch (6 ½ mm) strips. Take a spoonful of potatoes and make a ball.
Place the cheese strip in the middle and wrap the potato around the cheese until it is evenly covered.
Dredge the sticks in flour, egg.
Then it is fried in oil