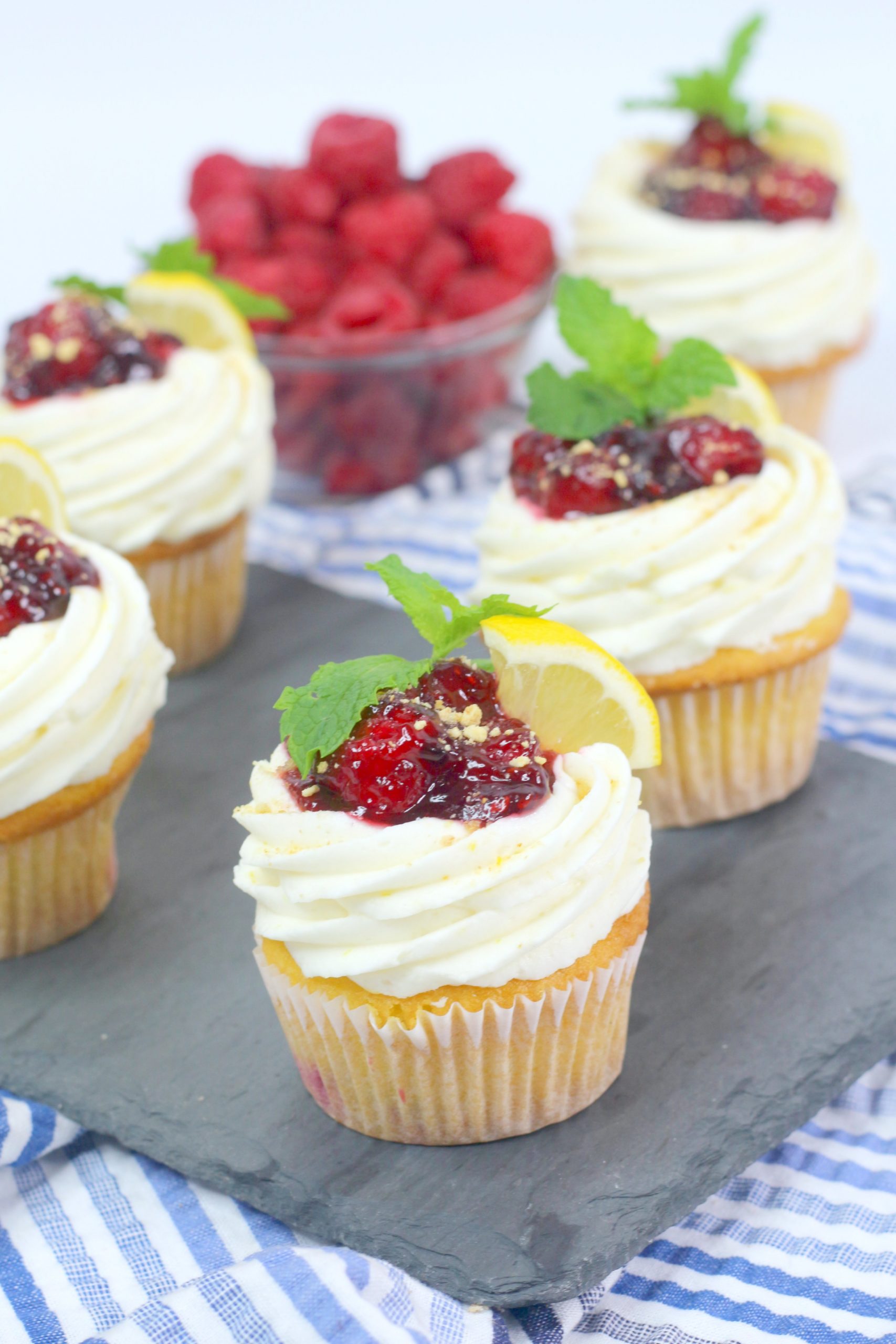 Do you have your Easter menu set yet? It is just one week away, which is hard to believe! If you celebrate Easter, you probably already know what you are making as your main dish, but what about your desserts?
Even if you aren't doing a huge family gathering due to COVID, you can still spread the love of the season by bringing loved ones your homemade Lemon Raspberry Cupcakes.
We all learn from a young age to eat our fruits and vegetables. But most of us wanted no part of that! We preferred pancakes or waffles covered in maple syrup and melted butter or those oh-so-delicious sugary cereals.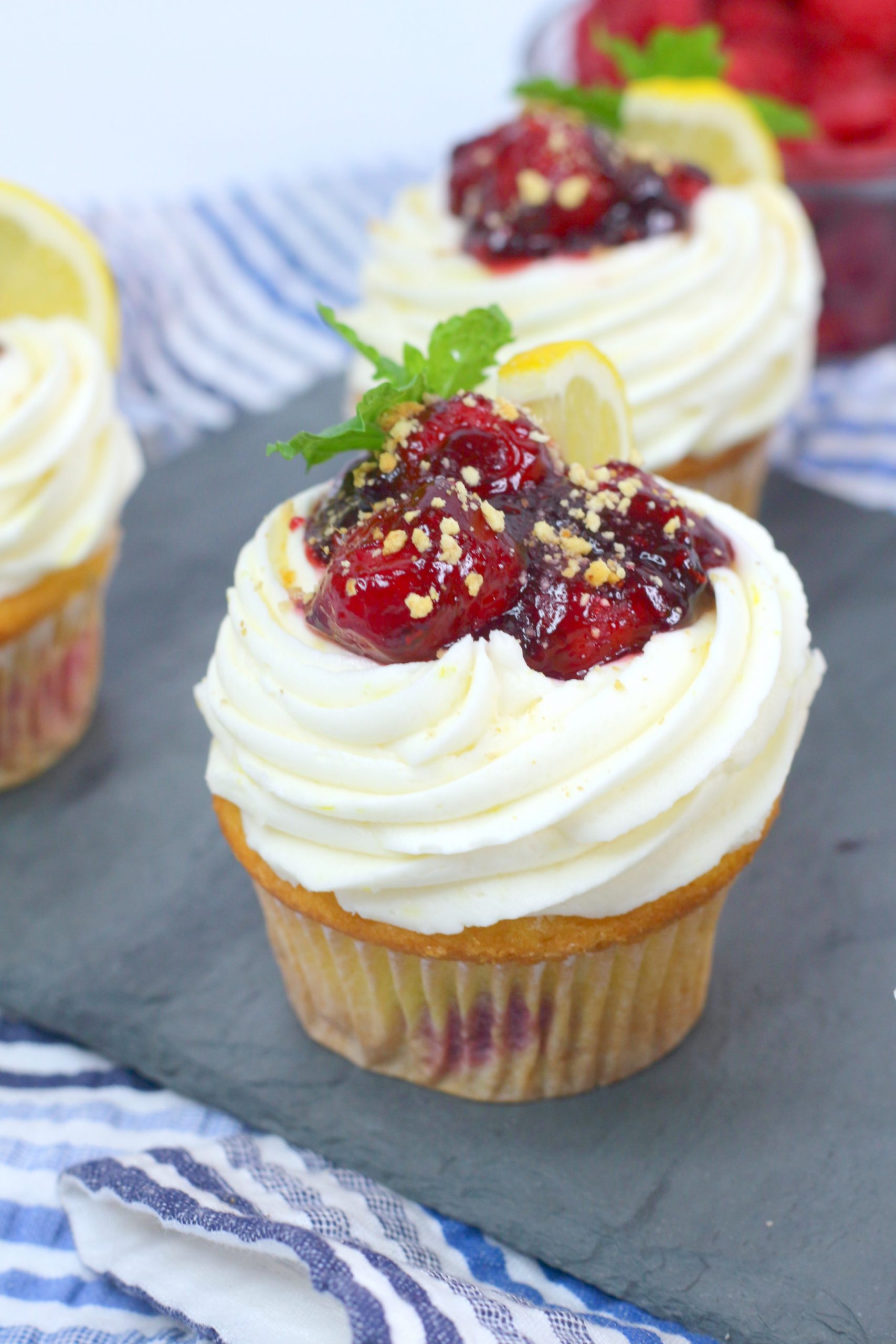 This recipe uses two very healthy fruits to make you feel less guilty about enjoying more than one. Sour lemon and sweet raspberries! Two of our favorite spring and Summer foods go into every food dish possible.
What is so special about Raspberry?
There are so many health benefits for your body in Raspberries. They come in an array of colors and flavors. Grown in a warmer climate, these beautiful fruits are a staple in many desserts from around the world. Raspberries are a low-calorie snack, providing antioxidants, vitamins, minerals, and fiber.
Did you know that Raspberries are even used in anti-aging products? We didn't, but we may start looking for more creative ways to use this excellent fruit besides just ingesting it. They are perfect for savory or sweet recipes because they add a hint of sweetness and tart, which can be good in cutting a dessert that may be too sweet for your liking.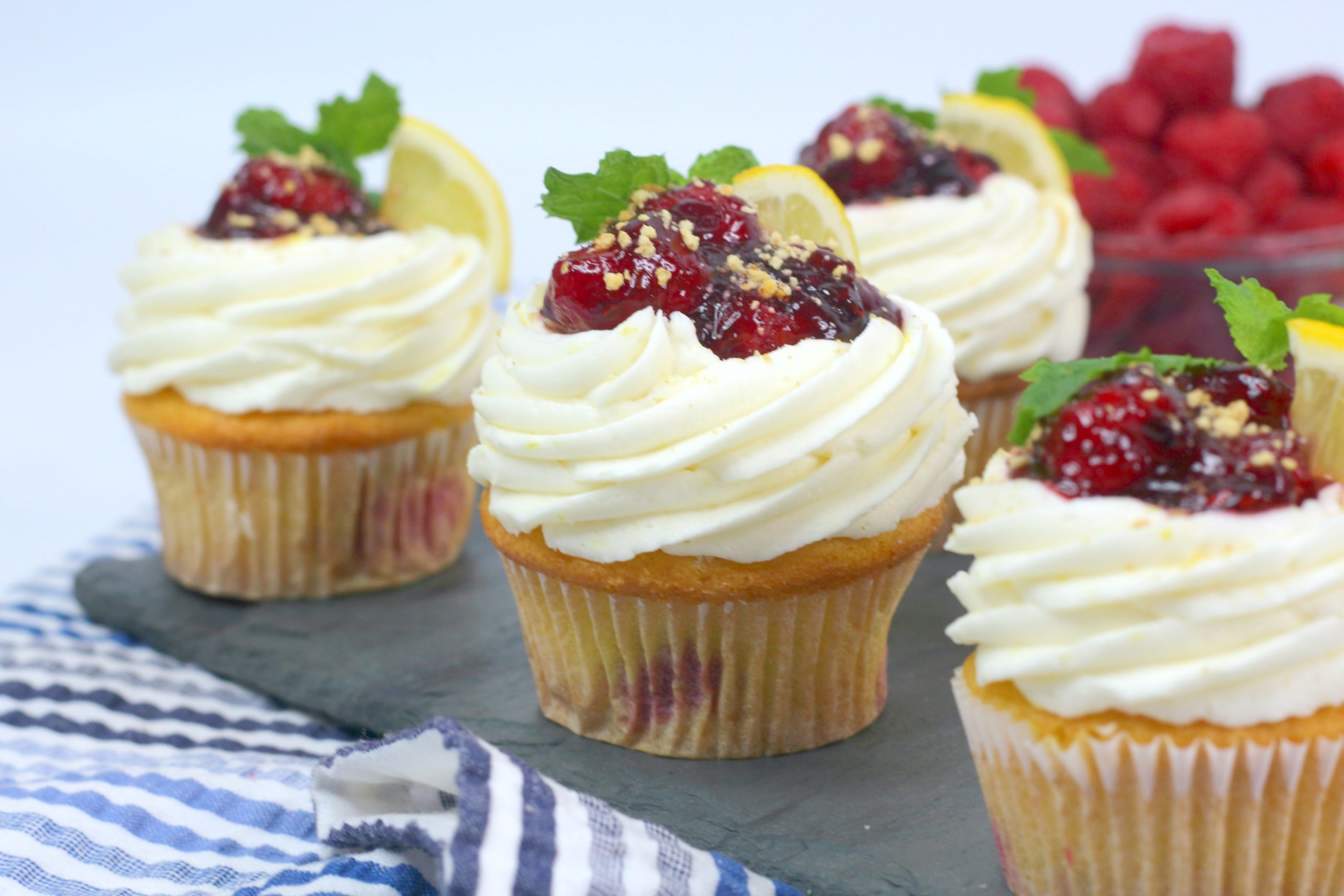 What part of the lemon is best for you?
You probably have had a slice of lemon on the side of the ice water at a restaurant. After you squeeze the lemon juice into your glass, the rind gets tossed to the side. But what if we tell you that the skin is the healthiest part? In this recipe, we used lemon juice and lemon zest. Zest is the lemon rind that you grade off of the whole lemon using a cheese grater. The skin has all the essential oils that we use for various things in our day-to-day lives. The peel has some healthy enzymes, minerals, and Vitamin C. All citrus fruits are very rich in Vitamin C.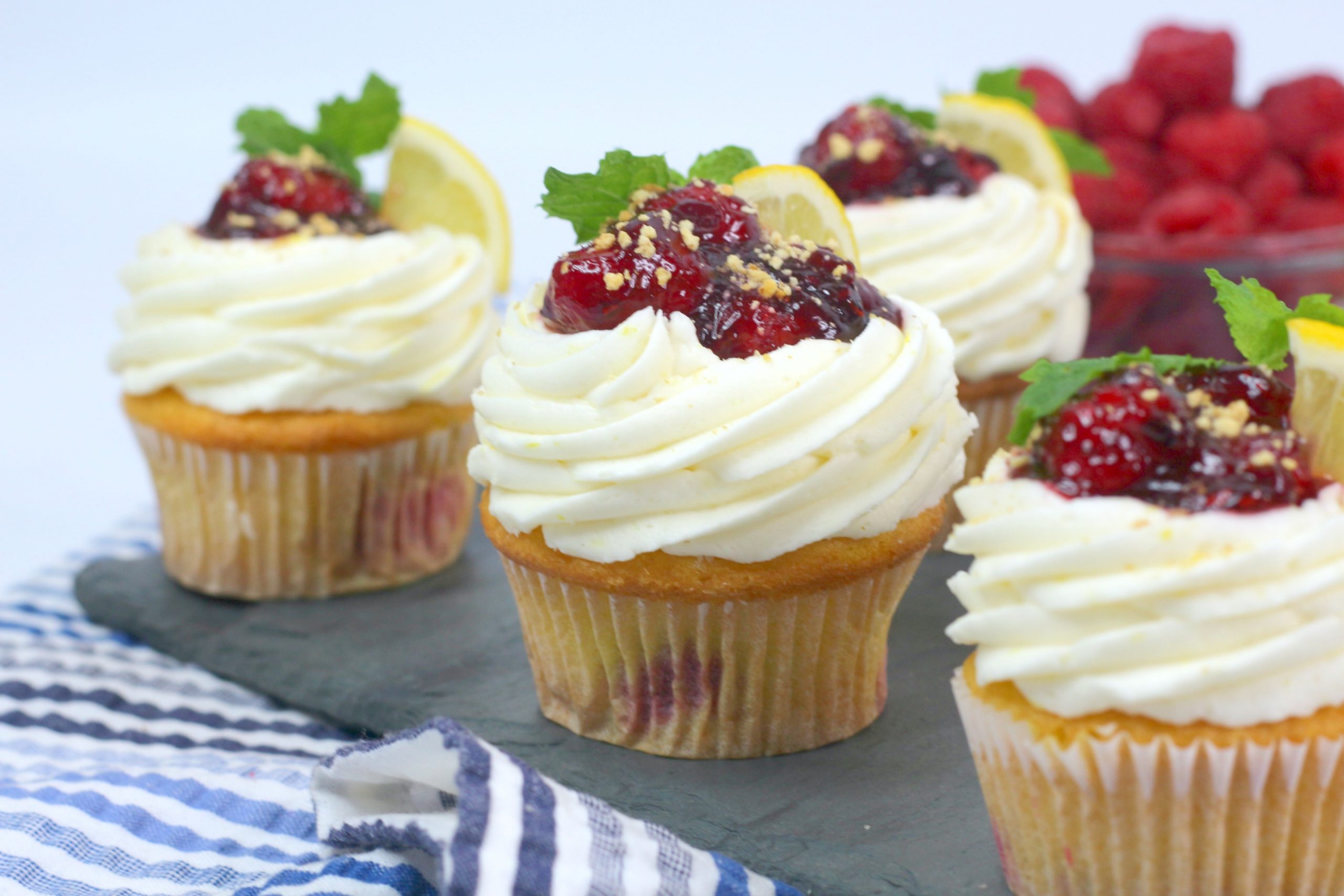 So now we went over the healthy ingredients; let's get into the delicious ones.
The frosting is super fluffy but sturdy enough to hold the remaining raspberries in place before they enter your stomach. The homemade frosting has just a few simple ingredients including, heavy whipping cream, powdered sugar, and butter. Then to compliment the cake portion, we included lemon juice and lemon zest for added sweetness and texture.
Whether you serve on Easter or just create for the kids. You will feel good about them getting essential nutrients while enjoying the sugar rush.
Did you make it? Tell us how it went in the comment section below. Let us know. Enjoy!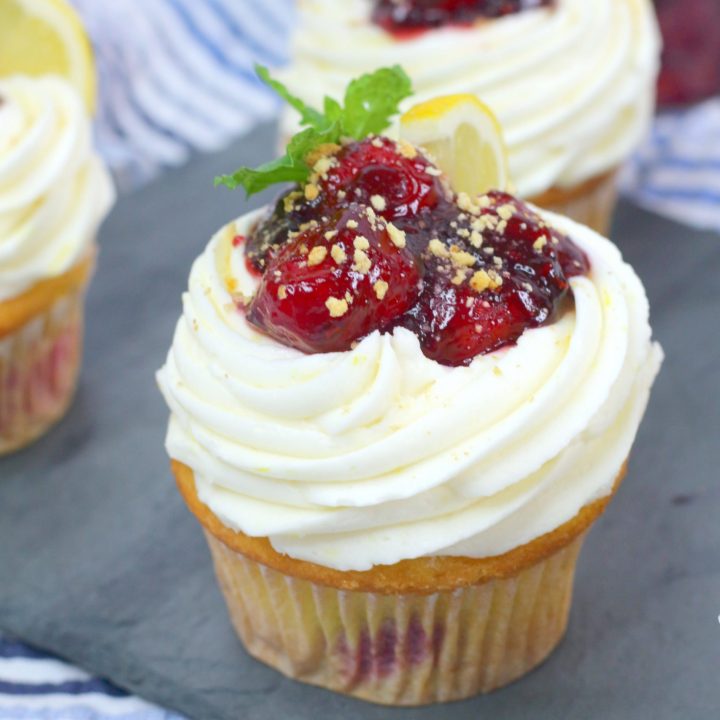 Lemon Raspberry Cupcakes
Ingredients
1 box of Lemon Cake mix
1 C water
1/2 C unsalted butter, softened
3 large eggs
2 C fresh Raspberries
1 Cupcake pan
Cupcake liners
Lemon Frosting :
2 C unsalted butter, softened
4 ½ C powdered sugar
3 - 6 Heavy whipping cream
2 tbsp fresh lemon juice
1 large lemon, zested
1 large piping bag with star tip
1 - 21oz Raspberry pie filling
Crumble Topping :
½ C light brown sugar
¼ C sugar
1 tsp ground cinnamon
¼ tsp kosher salt
½ C unsalted butter, melted
1 ¼ C flour
Instructions
Preheat oven to 350 degrees and line cupcake pan with the liners
Using a hand or standing mixer, beat together all ingredients until combined and mixed
Gently fold in the fresh raspberries
Scoop ¾ batter into the liners
Bake in the oven for 19 minutes or until a light golden brown
Allow to cool completely

Lemon Frosting :
Using a standing mixer, beat together the butter, powdered sugar, heavy whipping cream, lemon juice and lemon zest until smooth and stiff with peaks
Scoop frosting into the piping bag
Crumble Topping :
Combine all ingredients into a medium bowl
Using your fingers, mix ingredients together until combined and crumble like
Building the cupcake directions
Pipe a ring of frosting onto the top of the cupcake
Repeat step again to have a "wall" of frosting
Scoop some of the raspberry pie filling into the center of the frosting
Sprinkle some crumble on top


Enjoy!