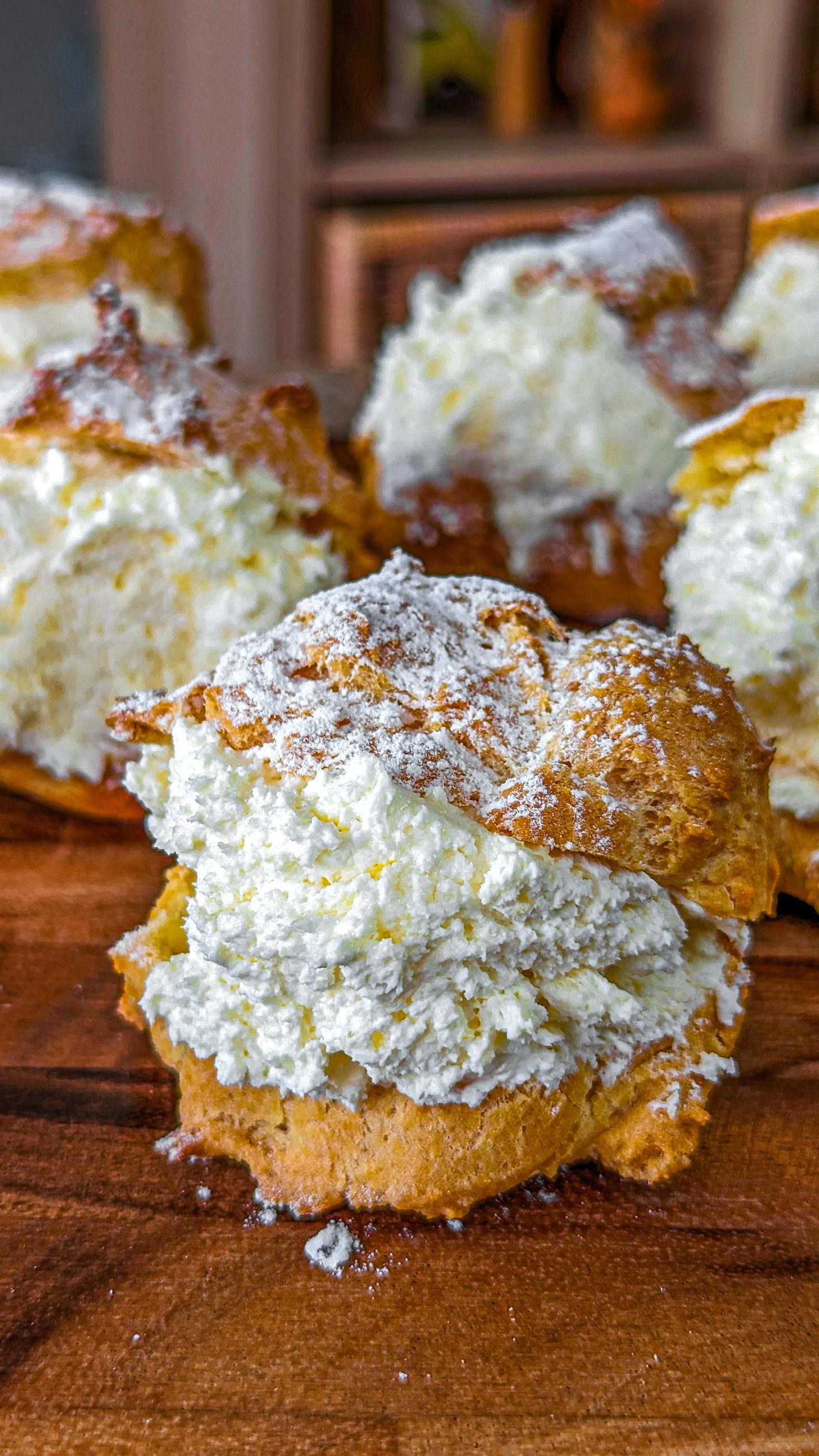 Cream puffs are known for being very simple in terms of flavor, but they're also known for their delicious taste. The vanilla-infused shells hold the creamy sweet vanilla filling. Whether you enjoy one of these as a mid-morning snack or you indulge for dessert, you're going to love how these are just as amazing as the ones mom made, and just as good as any kind of cream puff you can buy at the bakery.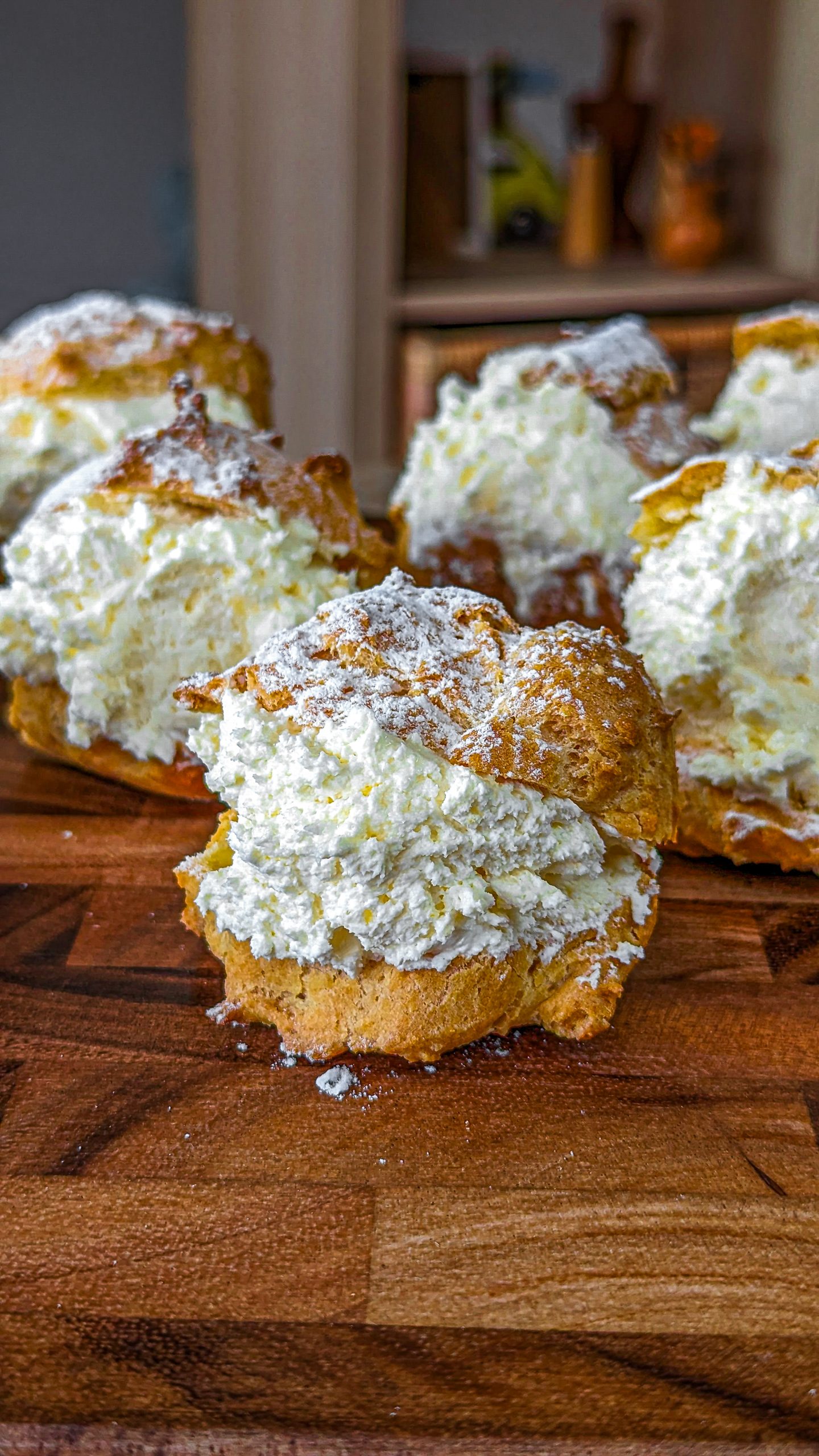 You need just 6 ingredients for the shells and 3 for the filling. In fact, they're all common ingredients and you probably have all or at last most of these staples in the refrigerator and pantry. You can tweak the cream puff recipe however you wish, and you even like to add a chocolate glaze on top to make them even more mouthwatering. You can also swap the vanilla for another kind of extract to change up the flavor if you want.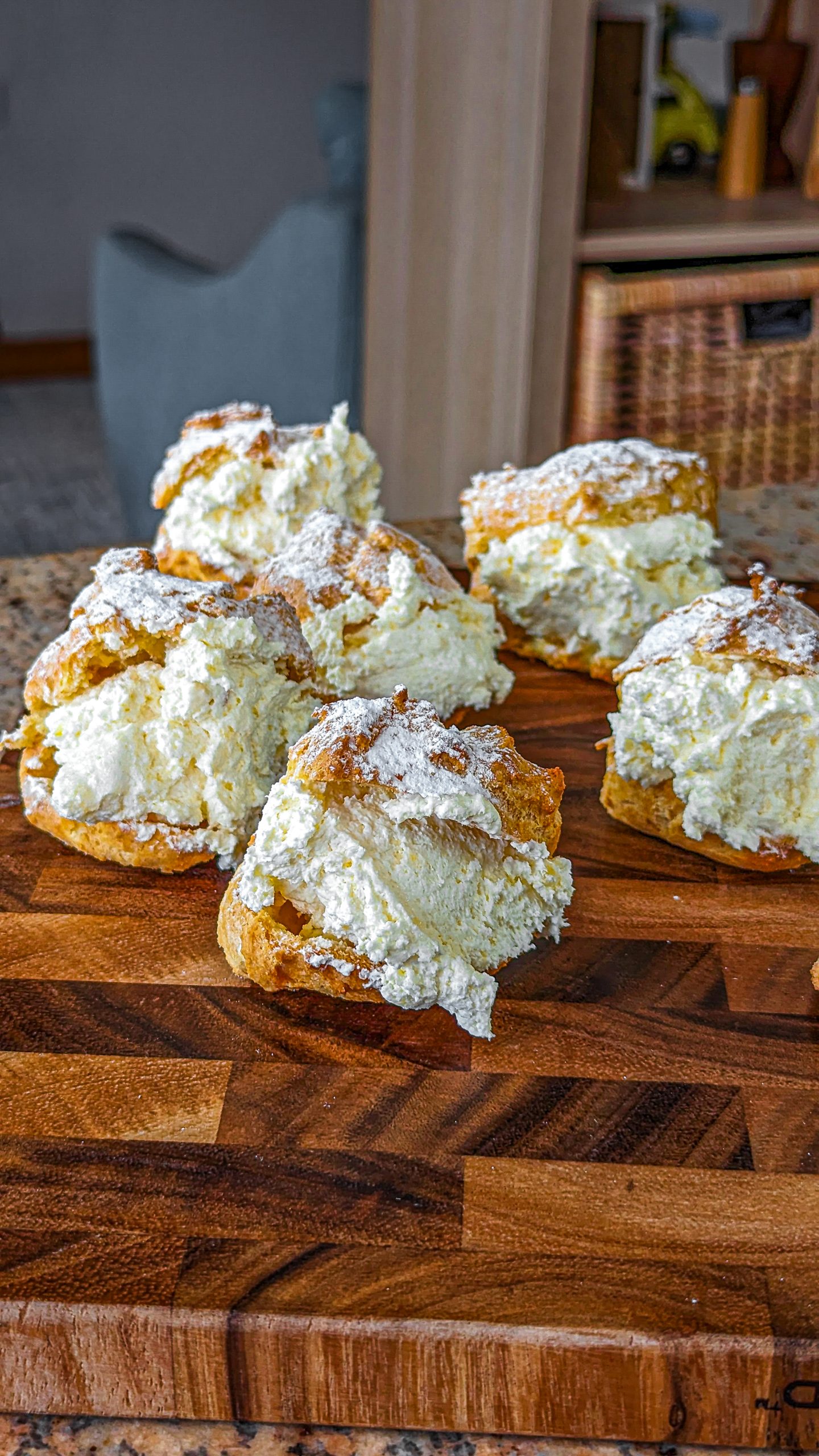 Cream puffs are light, airy, creamy, and elegant. But they aren't difficult to make, even if you're a newbie home baker. The delicate puff pastry shell holds the creamy vanilla custard filling and these wonderful pastries have a timeless appeal.
Scroll to bottom for printable recipe card.
Why You'll Love the Recipe?
Cream puffs are always popular, whether mom or grandma made them or you've bought them from the bakery or grocery store. However, the love that goes into homemade cream puffs makes them the very best kind. Everyone is going to love these sweet, creamy treats.
How to Serve Them?
One of these makes a great dessert, or you could treat yourself to one paired with a cup of tea or coffee in the late afternoon.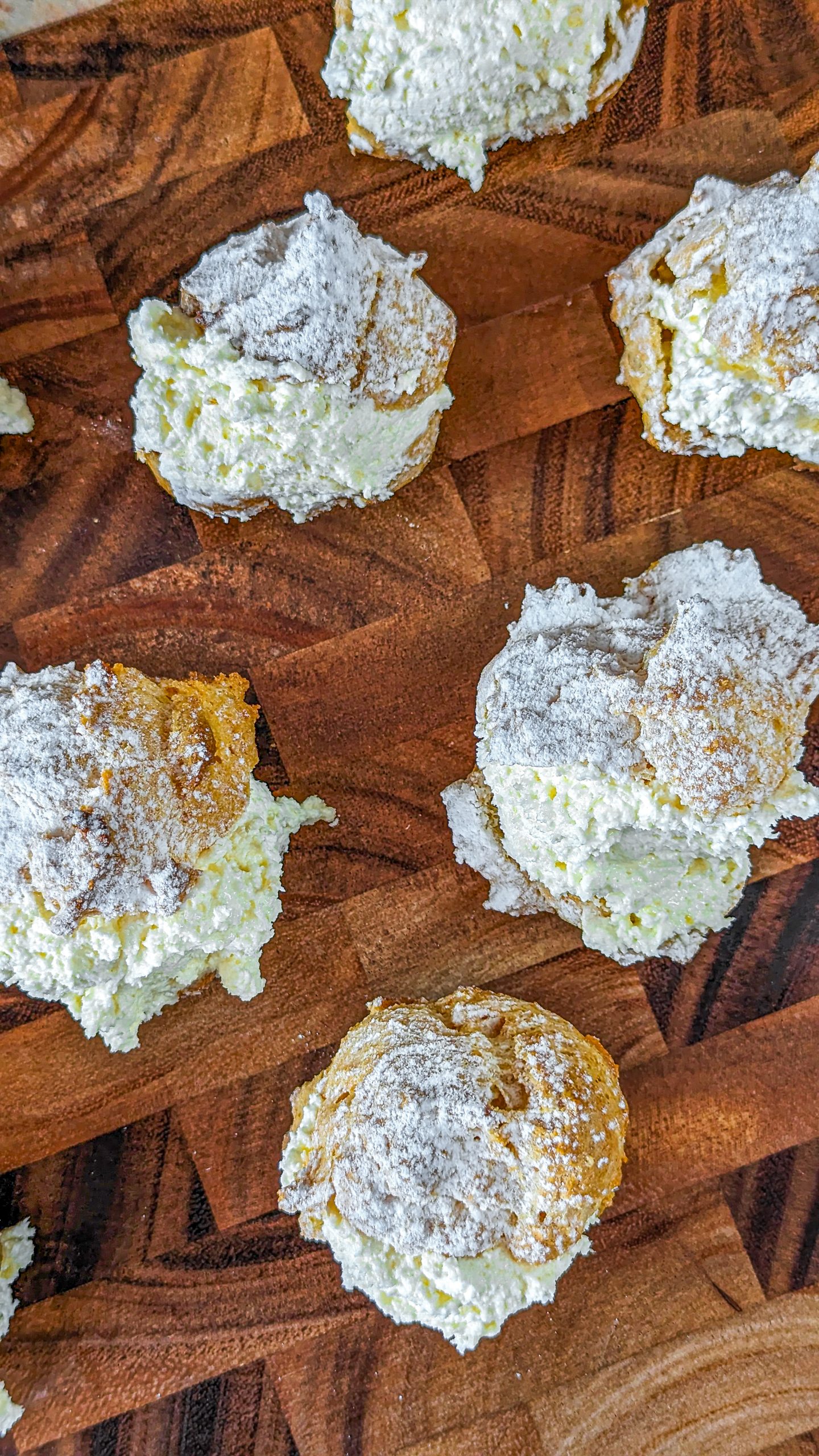 Can You Make Them Ahead?
Like most baked goods, these are best served as soon as they're made, since the pastry begins to dry up, the vanilla pudding filling will get watery, and then they won't have the same fresh appeal.
Storage Instructions:
When it comes to cream puffs storage, you have a choice. You can keep them in an airtight container in the fridge for up to 3 days. The shells should be fine in an airtight container at room temperature if you aren't yet ready to add the filling. They are also suitable for freezing for up to 4 weeks.
THANKS FOR PINING!