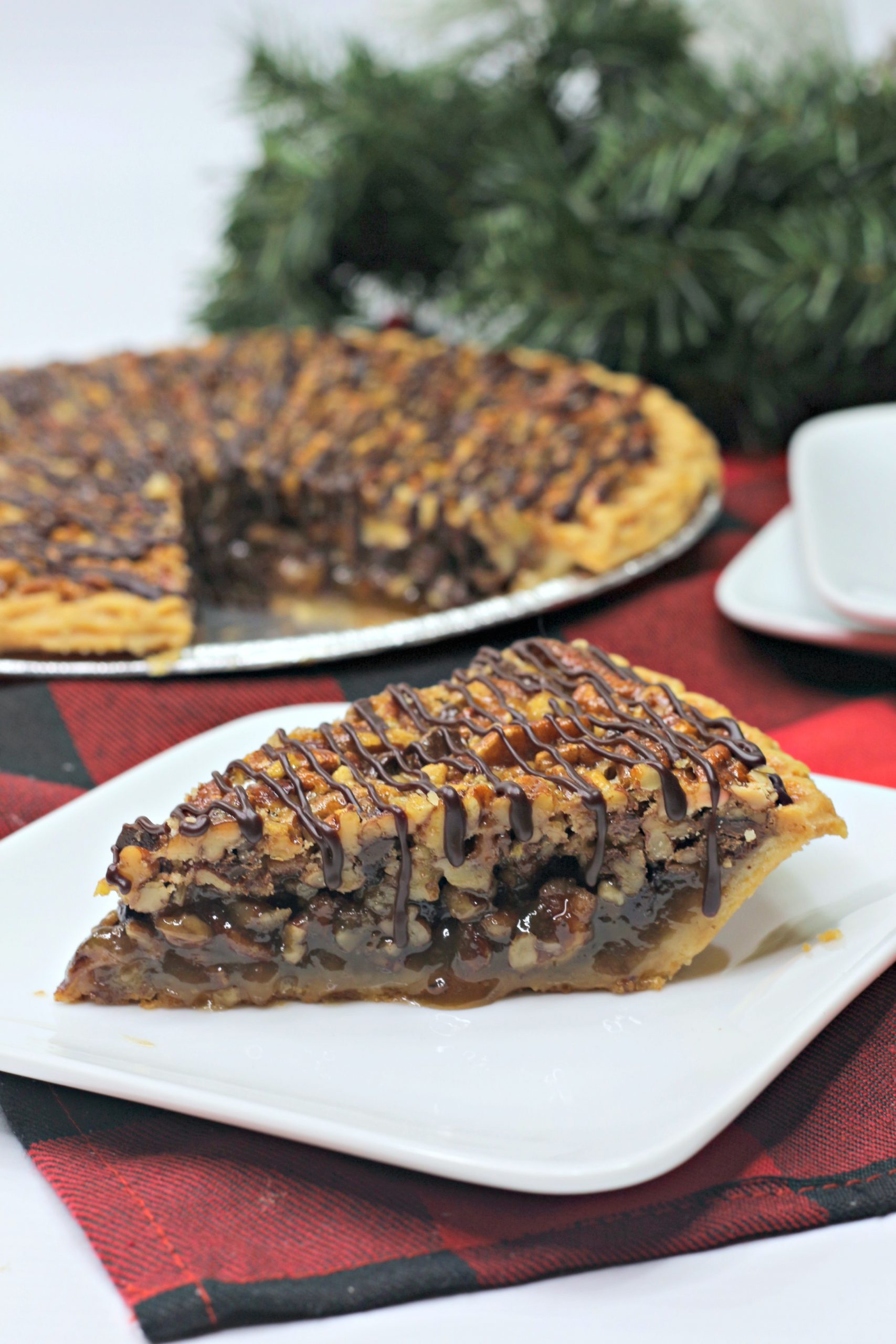 Ah, delicious desserts. Do you have a sweet tooth? Do you love homemade pie? Are you a chocoholic? Oh, and pecan pie lovers too.
If so, this pie is the one you. It has your name written all over it. This Chocolate Pecan Turtle Pie is the best of both worlds when you taste a slice or two. If you have ever purchased the store-bought Edwards Turtle Pie, you can see the inspiration behind this recipe. But honestly, it is better. It is creamier and more velvety smooth than any other pie you will make. The light texture is mouth-watering when it's cold and pulled from the fridge; it's so refreshing!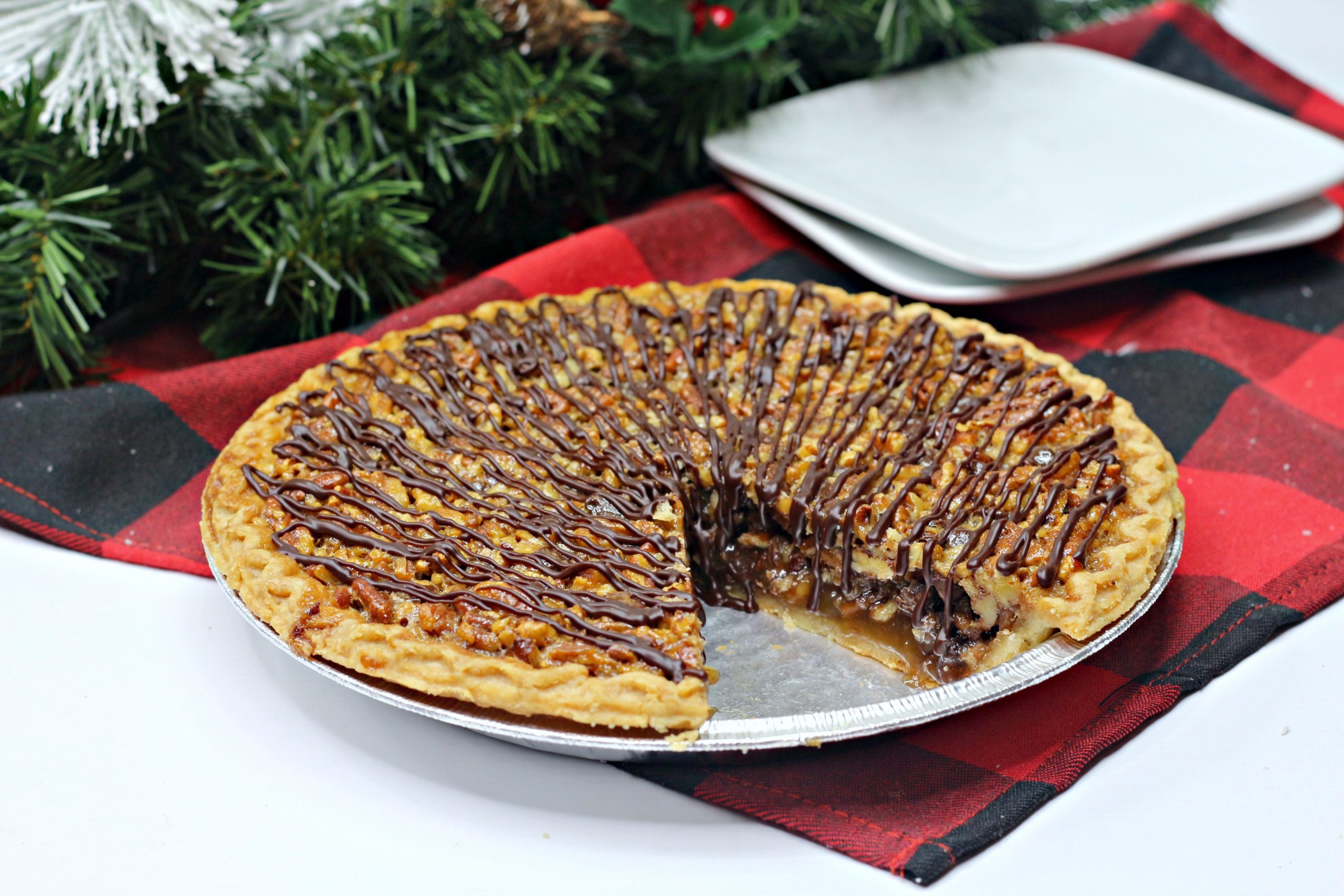 When you don't know what to bring to your next gathering, you run out of ideas of just what to whip up to the next family holiday or church potluck; grab this recipe and get to baking! This dessert is a classic Thanksgiving, Christmas or even Easter pie, but it doesn't have to be a traditional holiday dessert. You don't need a holiday to bake it. You can make it anytime, any day. It's even good to have in the fridge and serve after dinner.
Who doesn't love dessert? Everyone loves a slice of pie after a good home-cooked meal. But this time, it doesn't need to be store-bought. You can bake your own!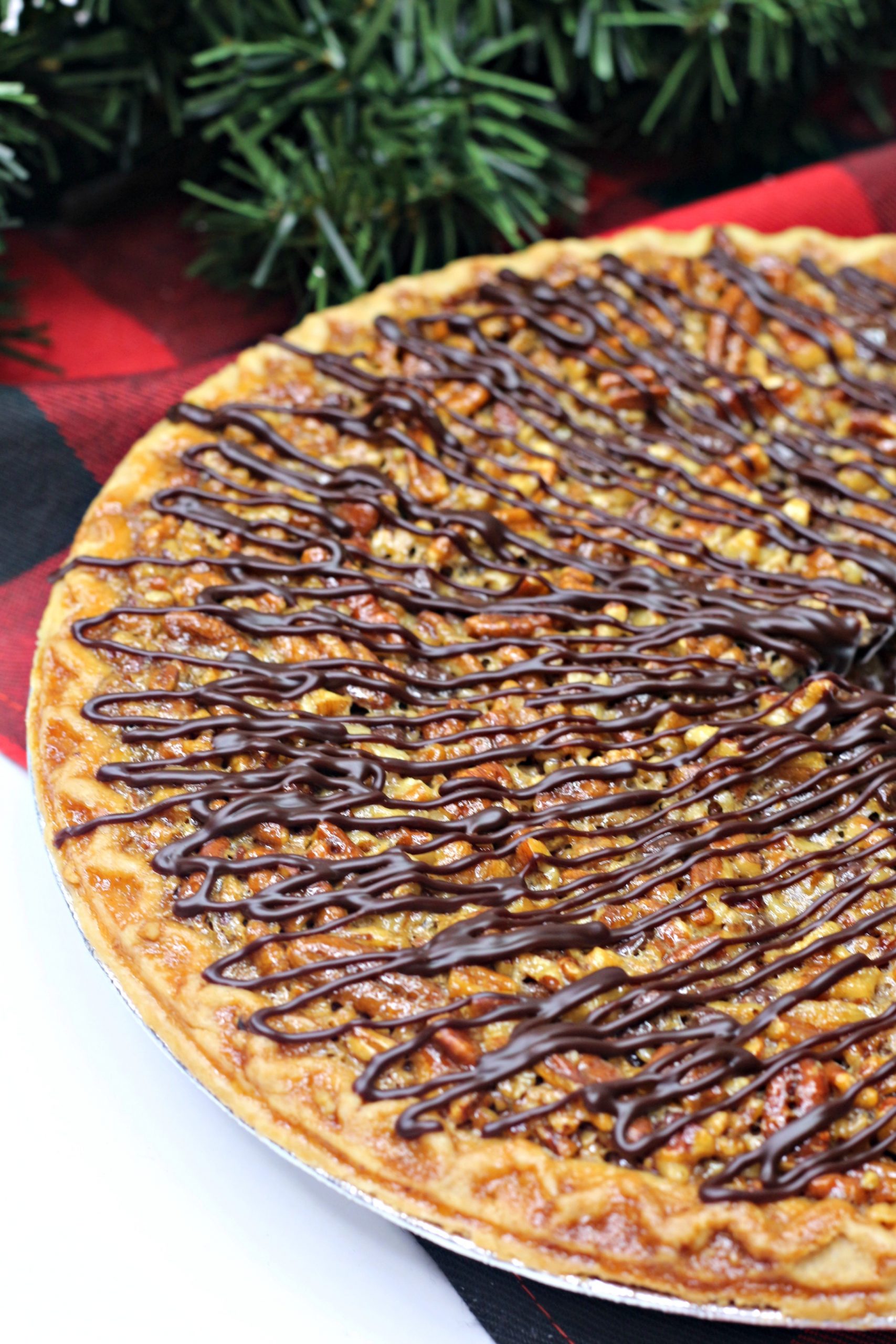 This Chocolate Pecan Turtle Pie is topped with caramel chips, chocolate-covered pretzels, pecans and chocolate chips. The last step is the decadent melted chocolate chips poured over the top of the crust. Chocolate, Pecans, and Caramel come together in an absolutely delicious turtle pie.
It won't be long before your family fights over the last slice. Every time you make it, it's going to be an argument because it's just that good. You have to try it! Even if you aren't a huge fan of pie, this is one of those you absolutely will love. It's creamy, crunchy, sweet, and salty, making it an incredible dessert.
You will love this cream pie!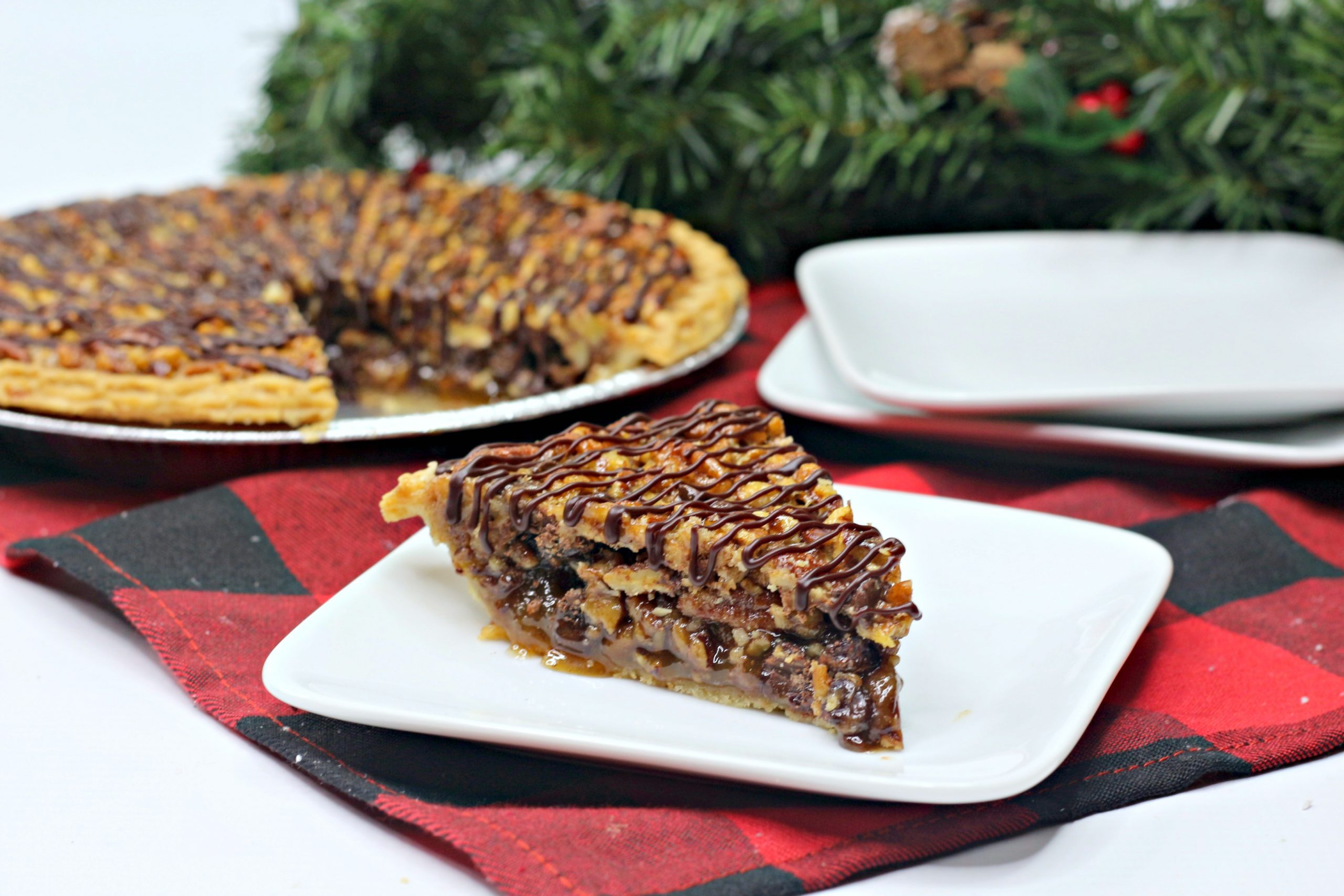 Sometimes pies can be time-consuming, and it's easier to grab one at the store. Not today! This pie will soon be your most beloved dessert. This easy turtle pie has everything you love about the classic candy – chocolate, caramel, and pecans – in a delicious cold and creamy pie. It's suitable for every last drop, from the crunchy crust to the yummy filling and the traditional candy.
Unlike other pies, you can make this one ahead, and it will still be just as good as if you were baking it the day of your event. Sitting in the fridge does not change the texture at all. It's just as good if you do need to prepare this dessert ahead of time. Your guest will love this pie, and it's guaranteed.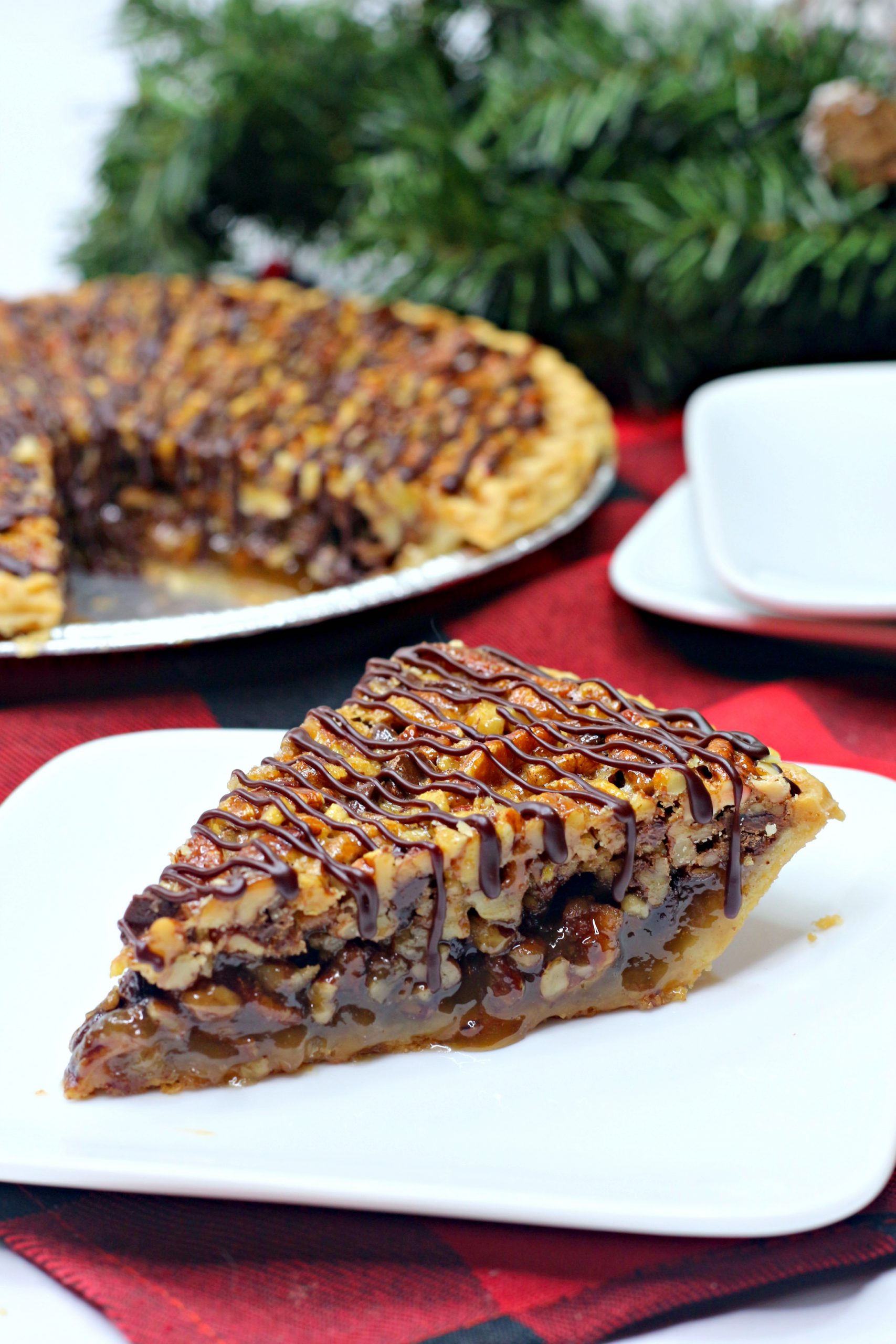 Did you make it? Tell us just how it went in the comment section below. Let us know. Enjoy!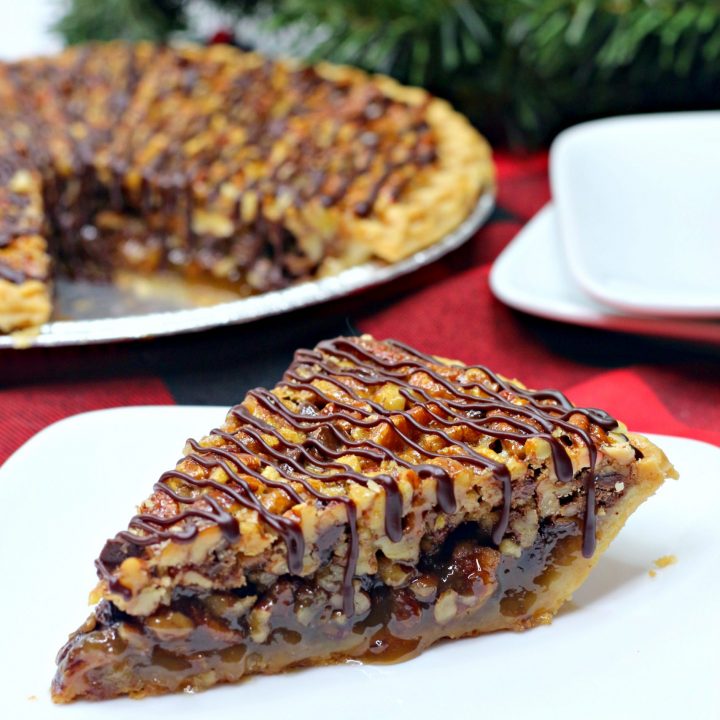 Chocolate Pecan Turtle Pie
Ingredients
1 9-inch store bought Pie crust
1 cup granulated Sugar
1 cup Light corn syrup
½ cup Butter, room temp
4 large Eggs
2 tbsp. Dulce De leche
1 tsp. Vanilla extract
½ cup Chocolate covered pretzels
½ cup Semi-sweet chocolate chips
¼ cup semi-sweet chocolate chips, for base of the pie
¾ cup Caramel baking chips
1 cup Chopped pecans
Instructions
Preheat the oven to 350 degrees F.
In a medium sized saucepan add the sugar, corn syrup, and butter.
Remove from heat and set to the side to cool.
In a large bowl, add the egg, dulce de leche, vanilla and salt.
Stir to combine.
Once the sugar mixture has slightly cooled begin to pour it into the egg mixture.
Make sure to stir while combining the two.
Add the chocolate chips, caramel chips, chocolate covered pretzels and pecans to the mixture.
Stir to combine.
Pour ¼ cup of chocolate chips on top of the crust.
Make sure to spread them out evenly.
Pour mixture into pie shell.
Spread the mixture evenly and fill to ½ inch from the top of the crust.
Bake for 45 minutes.