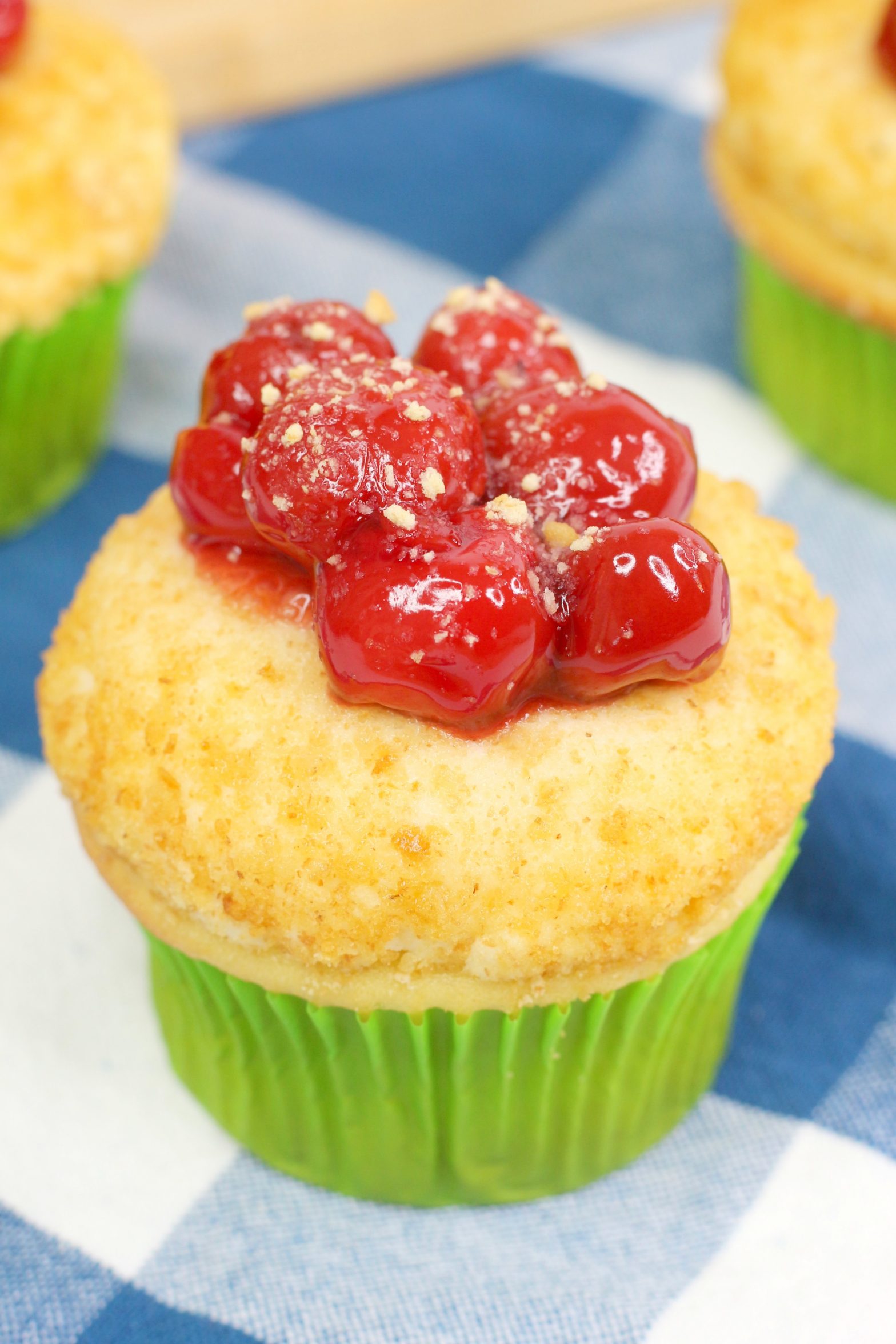 Cherry always transcended me to a spring picnic. I don't know about you, but I miss going outside, laying down my blanket, and enjoying lunch under the shade of a tree. Picnic food must be easy to transport and eat since you are out and not using a table most of the time.
A picnic is a perfect first-date idea. You are meeting for the first time in a public place, and you want to impress them. Both of you figure out what you will bring. Probably a sandwich, water bottle, or iced tea, chips, and fruit. What about dessert? A picnic deserves three courses as well, while you two learn more about each other.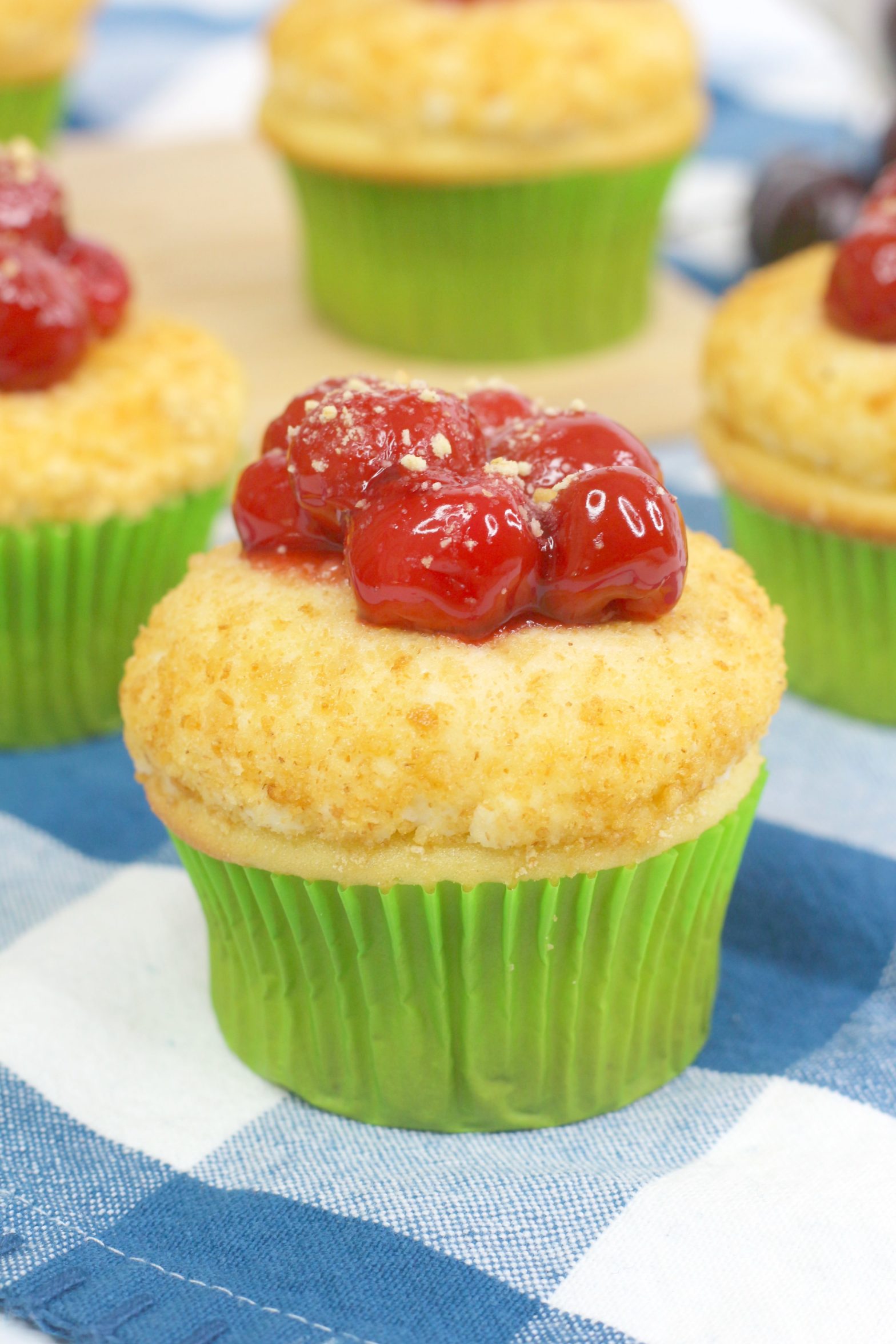 Most desserts I see at picnics are whole cakes or store-bought cookies. While I love both of these, my Cherry Pie cupcakes capture the essence of spring and summer. The cupcake is moist and airy. Not too dense or heavy. At the same time, the topping is so fluffy and filled with beautiful cherries.
This recipe is similar to my Cherry Pie Cheesecake, just backward. The graham crackers crushed into the icing! So fun, right?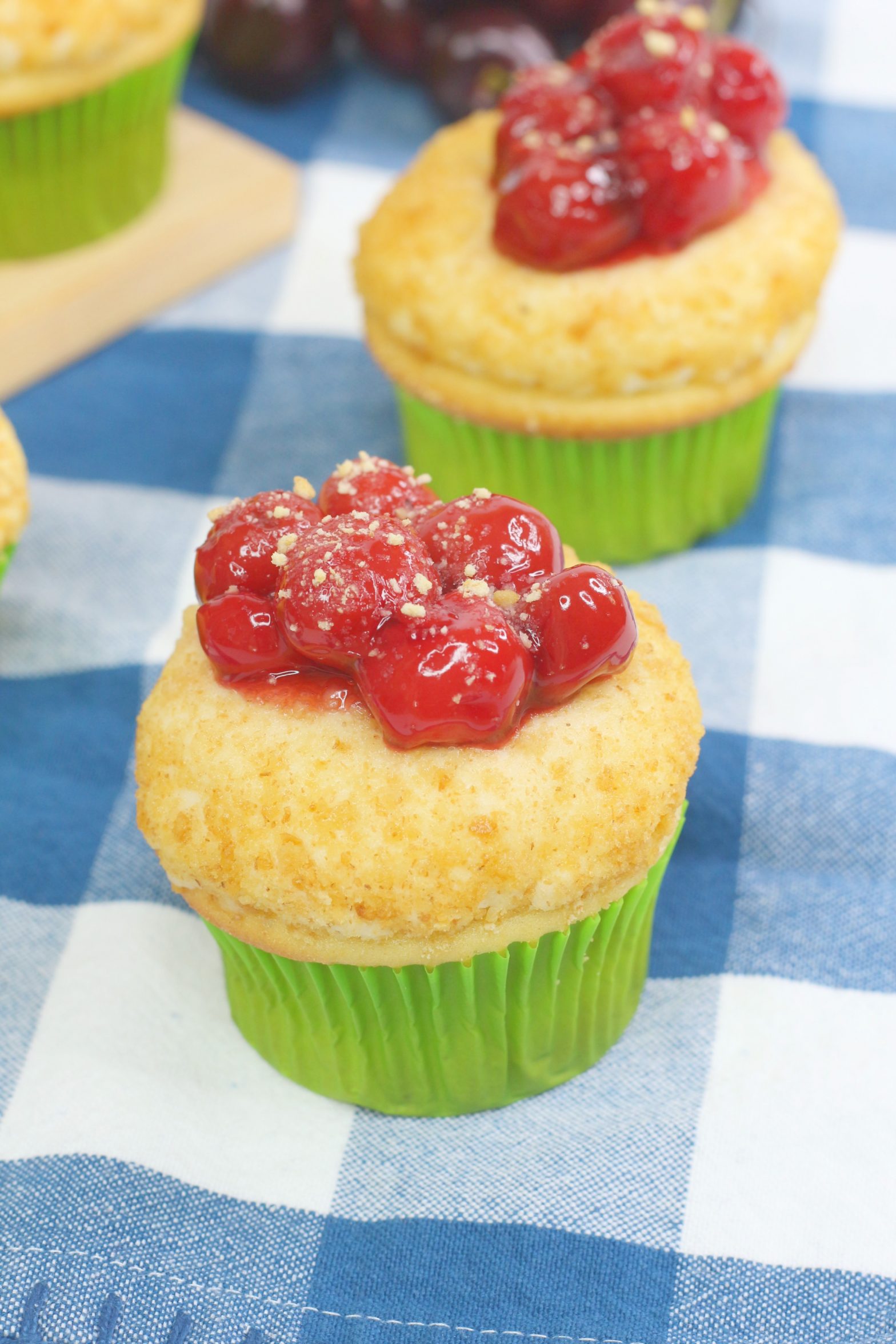 Homemade icing is my favorite. Just use heavy whipping cream, butter, and powdered sugar. After you whip the heavy cream for a while, it will form stiff peaks that make it firm to stay on the cupcake. Just make sure you keep it covered if it is super hot outside so they do not melt too much. But we all know a cupcake will never be tossed out just because its icing melts. That would be a crime!
Depending on where you live and what time of the year you go on your picnic, there might be an ice cream stand or truck rounding the corner as you two are deep in conversation. Ice cream pairs so well with traditional cherry pie, but it's virtually impossible to travel with.
Walk over to the ice cream stand or truck and get a scoop of vanilla ice cream if they have french vanilla ice cream; that is even better! My vanilla lovers will know what I am talking about. There is a difference in sweetness.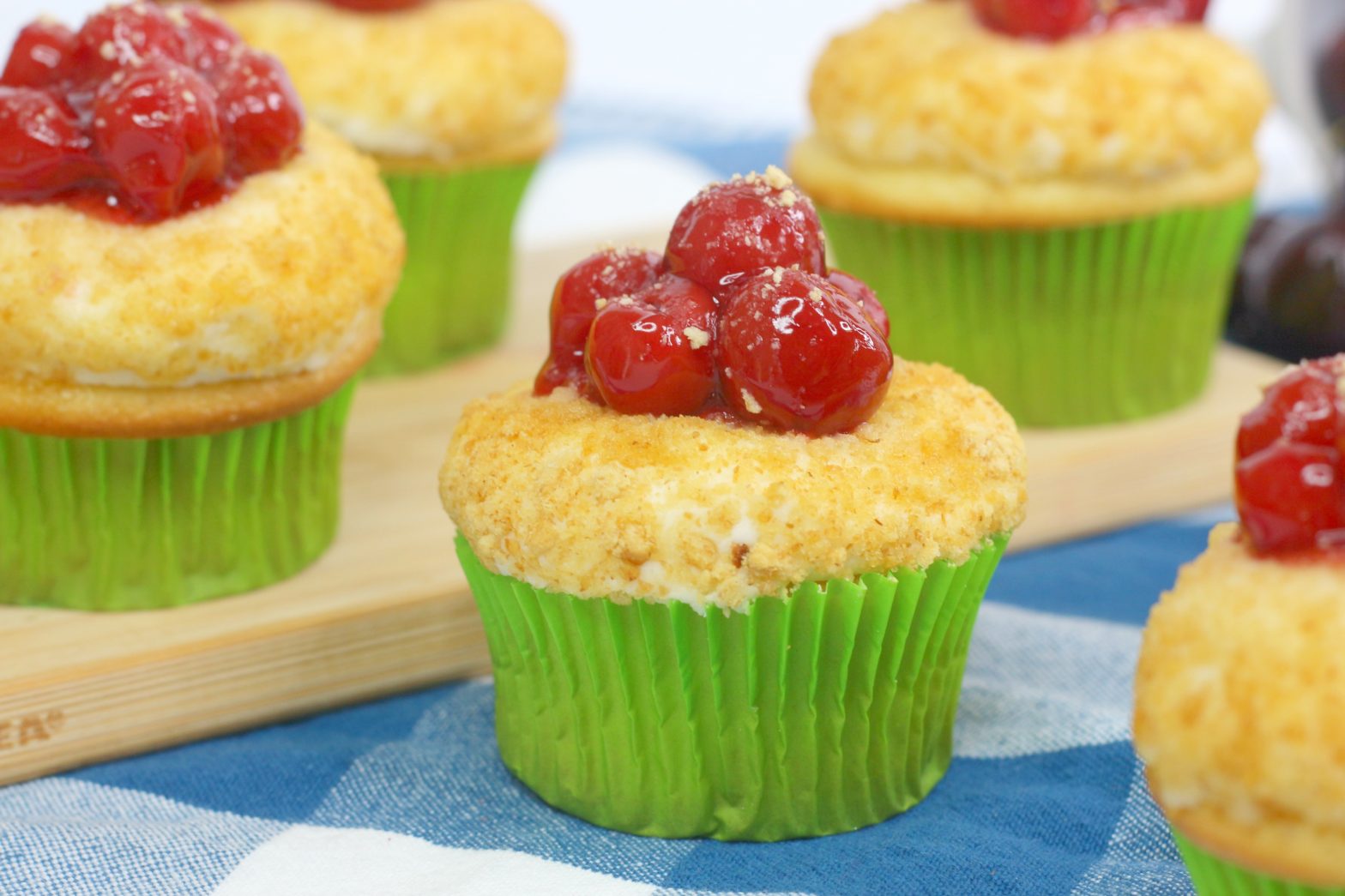 Cherry is such a healthy fruit that all of us can benefit from in one way or another. Bring some extra cherries with you so you and your date can add them to your ice cream or beverage. We all want to impress people, and a first date is a crucial time to do this. You don't have to impress people by being someone you aren't, but with the food you bring!
Depending on what time of the day you will be displaying your Cherry Pie cupcakes, you may want to make them the day before. The cupcake needs to be chilled; you add the icing. If you have ever tried to add icing to a hot cupcake, you know how bad it turns out. The cupcake top wipes away and gets caught in the icing. While the actual icing just melts and runs off the top, leaving a mess!
You are not limited to a picnic with this sweet treat! There are no limits on where the Cherry Pie cupcakes can go! Wherever you take them, please leave a comment and let me know what you think!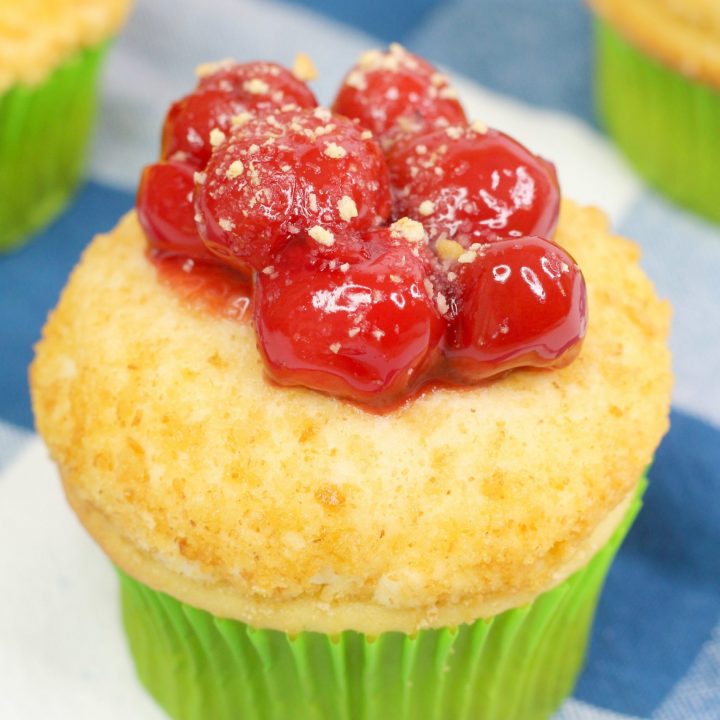 Cherry Pie Cupcakes
Ingredients
1 box of Butter Yellow Cake mix
1 C water
1/3 C unsalted butter, softened
3 large eggs
1 Cupcake pan
Cupcake liners
Vanilla Frosting :
2 C unsalted butter, softened
4 ½ C powdered sugar
2 tsp pure vanilla extract
3 - 6 Heavy whipping cream
1 medium ice cream scooper
1 - 21oz cherry pie filling
1 - 13.5 oz graham cracker crumbs
Instructions
Preheat oven to 350 degrees and line cupcake pan with the liners
Using a hand or standing mixer, beat together all ingredients until
combined and mixed
Scoop ¾ batter into the liners
Bake in the oven for 19 minutes or until a light golden brown
Allow to cool completely

Vanilla Frosting :
Using a standing mixer, beat together the butter, powdered sugar,
heavy whipping cream, and vanilla until smooth and stiff with peaks
Building the cupcake directions
Scoop some frosting using the ice cream scoop onto the cupcakes
Pour the box of graham cracker crumbs into a large bowl
Coat the frosting into the crumbs
Scoop some Cherry pie filling onto the top center of the cupcake


Enjoy!