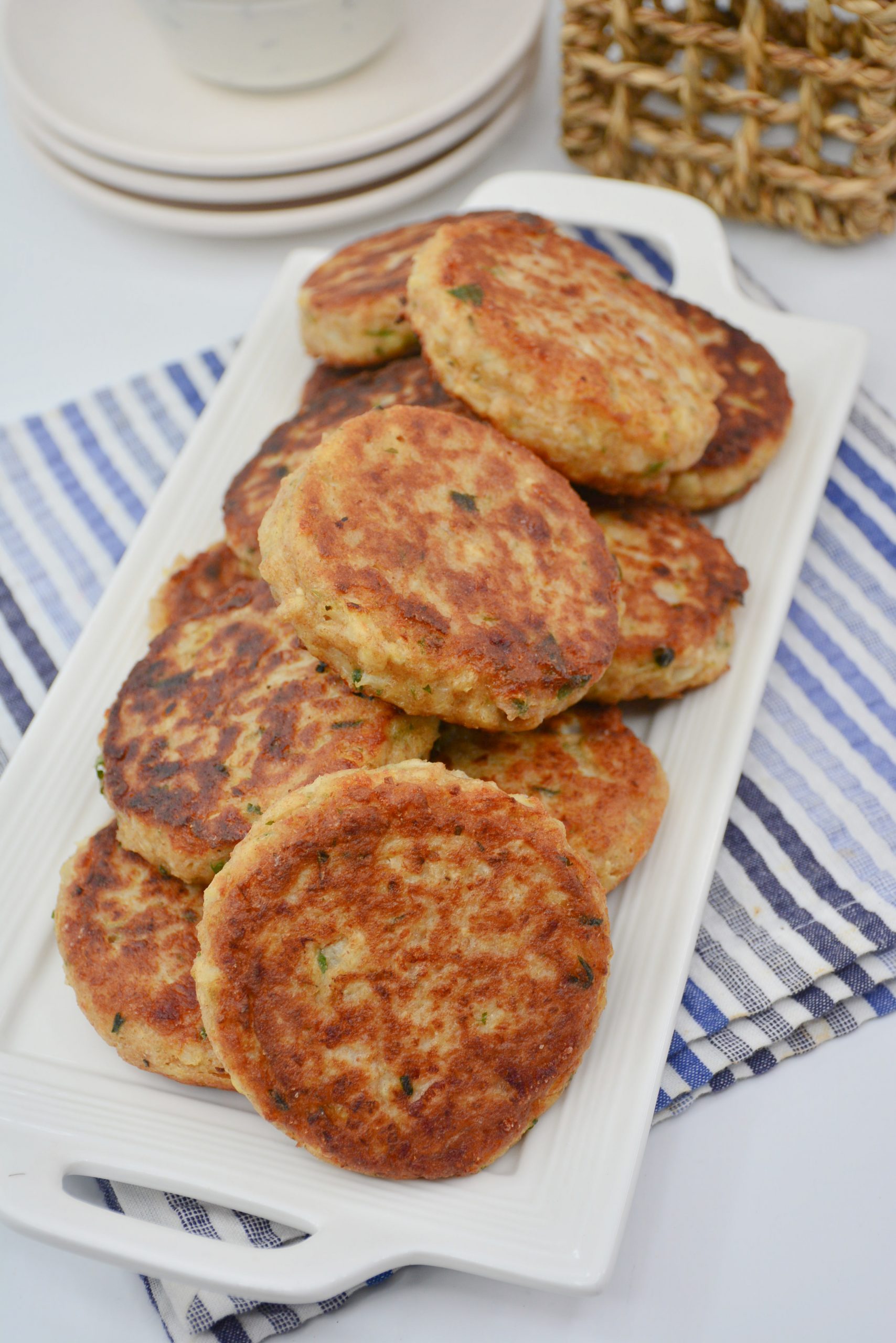 Who doesn't love Cauliflower Fritters ? The Cauliflower in this healthier version really beefs up the dish, and you can make it for an impressive meal any time of the day.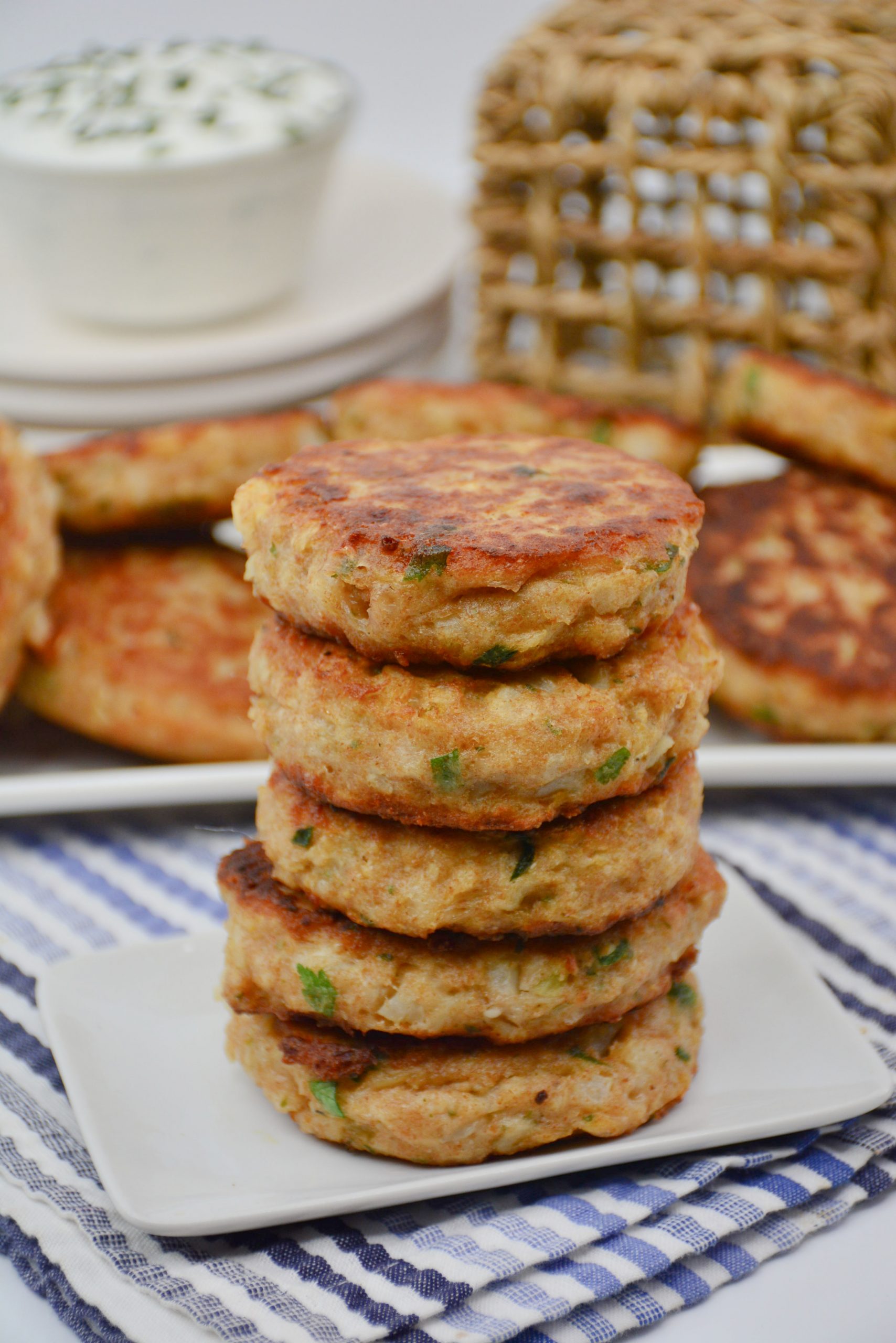 So good and easy quick to make and only 4 smartpoints for 2 fritters.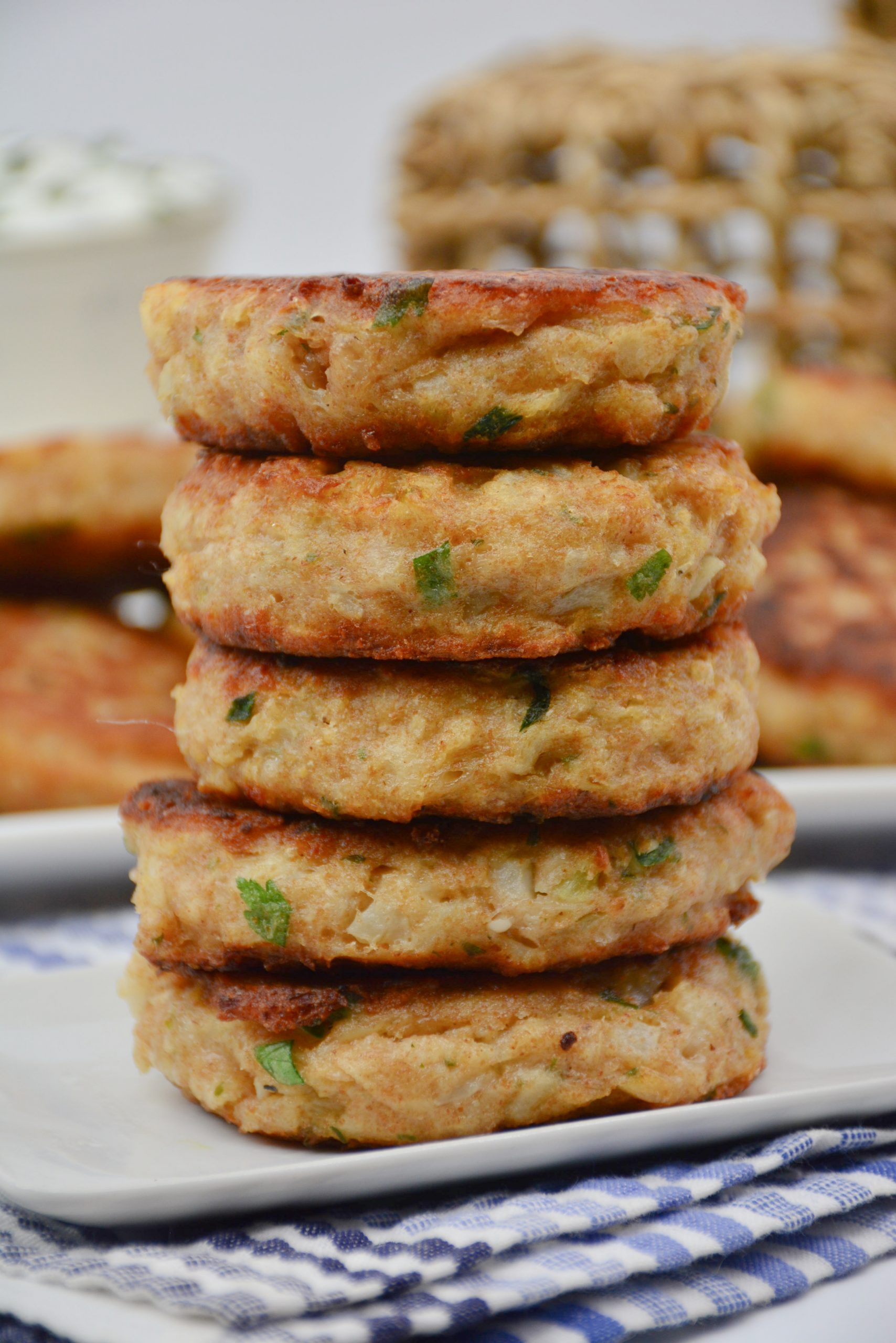 SERVING

: 6 | Serving Size: 2 fritters | 4 PersonalPoints per serving
WHAT YOU NEED TO MAKE THIS CAULIFLOWER FRITTERS
:
6 C cauliflower (chopped and steamed)*
1 Tbsp minced garlic
1 C white whole wheat flour
2 extra large eggs (beaten)
½ C Italian cheese (grated)
¼ C parsley (finely chopped)
¾ tsp kosher salt
¾ tsp black pepper
2 tsp dried chives
4 tsp olive oil
HOW TO MAKE THIS
CAULIFLOWER FRITTERS
:
Step 1. Add cauliflower, flour, garlic, eggs, cheese, parsley, salt, pepper, and dried chives in a large bowl.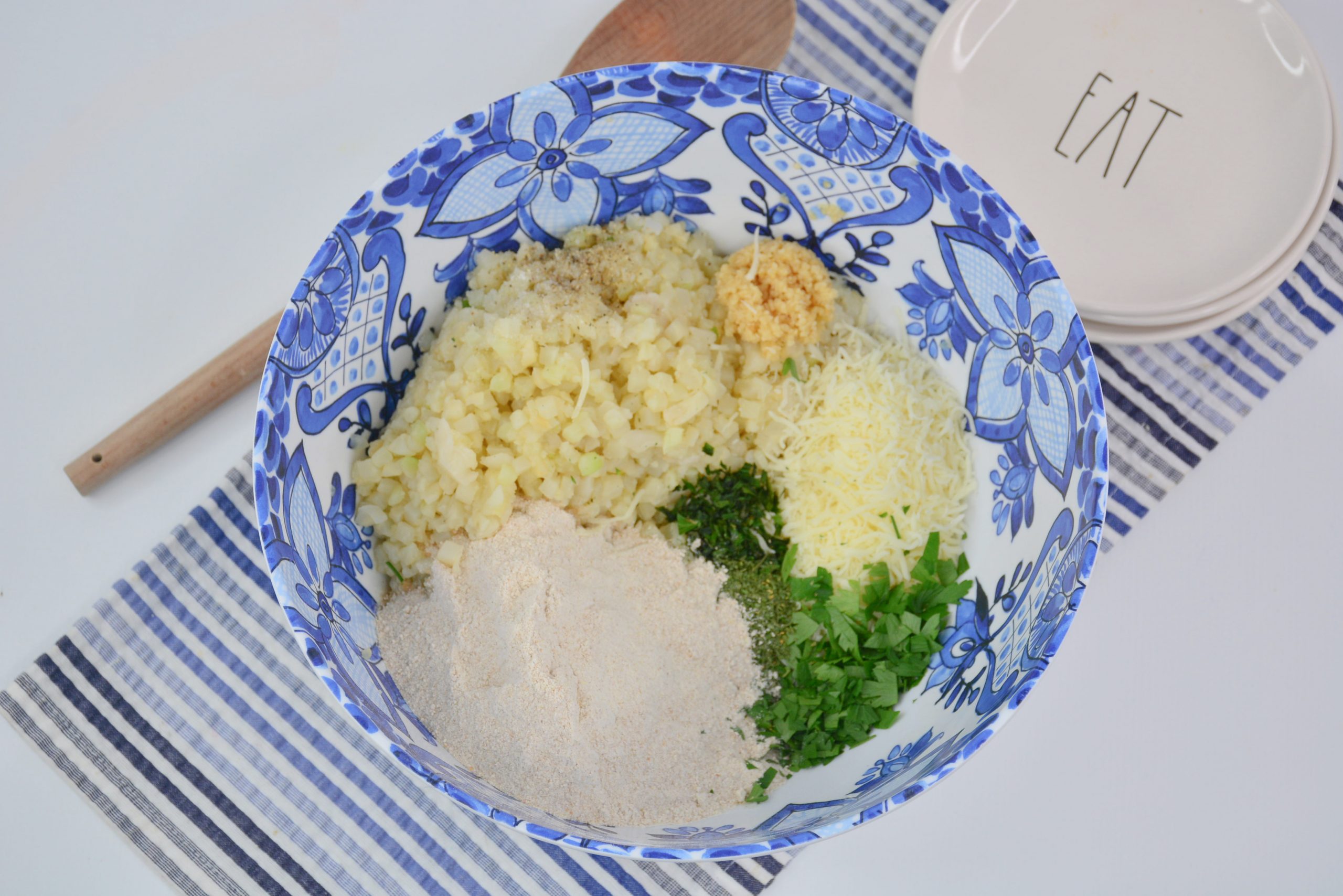 Step 2. Mix by hand using a rubber spatula.
Step 3. On medium-high heat a large skillet.
Step 4. Add olive oil to the skillet.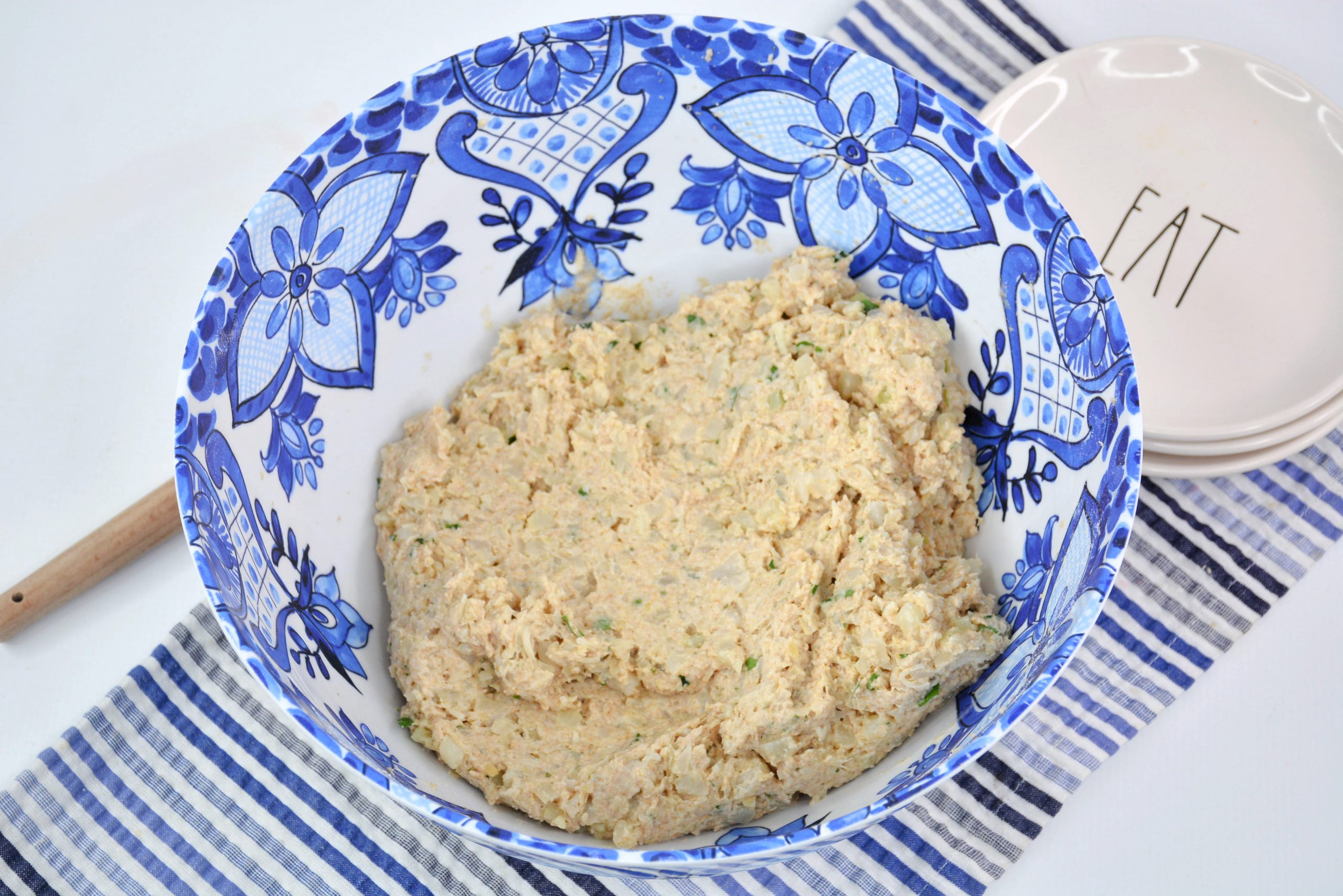 Step 5. Form the fritters by using a ¼ cup measuring cup.
Step 6. Add 4-5 fritters to the heated skillet at a time.
Step 7. Flatten the fritters with the measuring cup.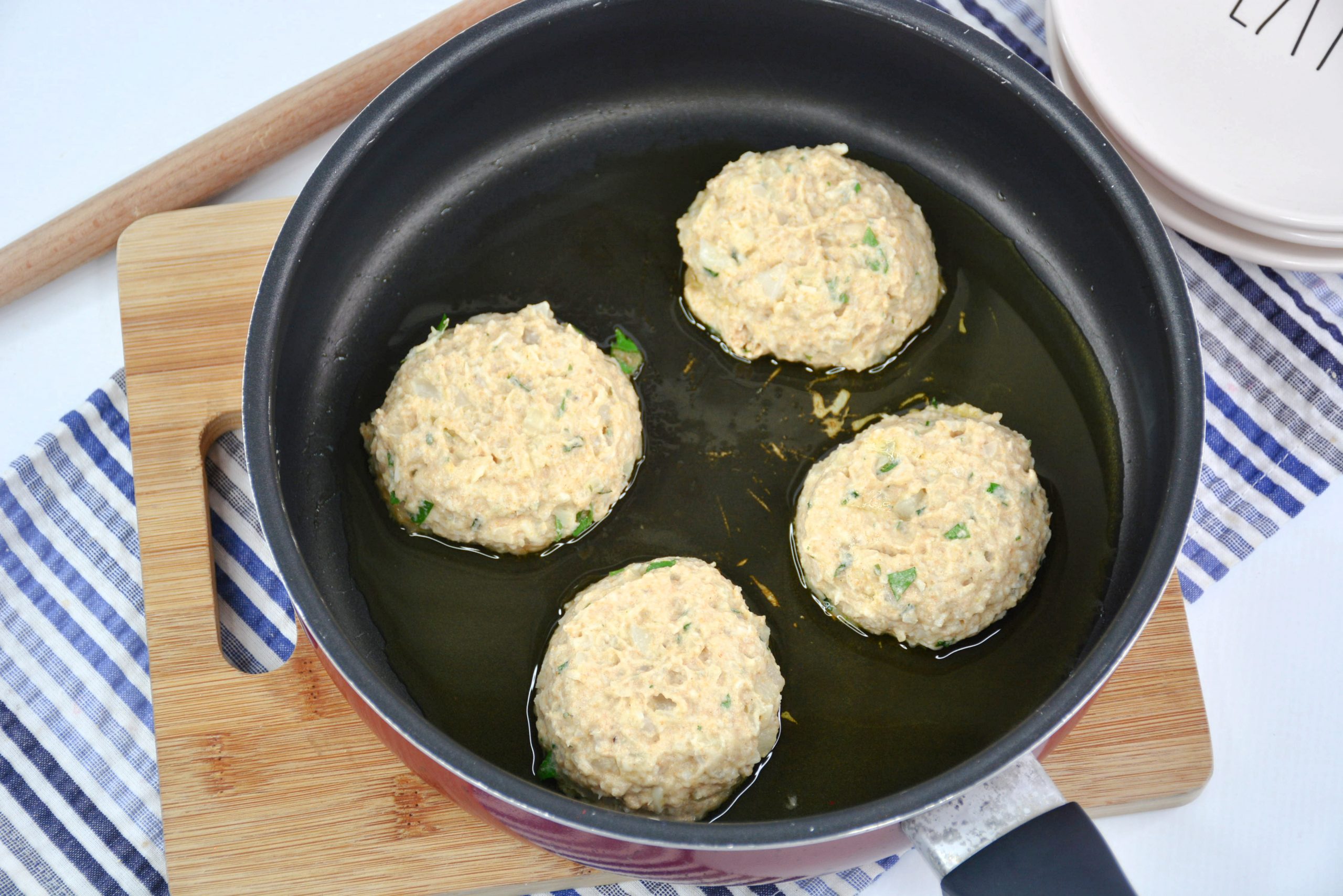 Step 8. Cook for 2 ½ – 3 minutes on each side or until golden brown.
Step 9. Repeat until all of the fritters have been cooked.
* Add cauliflower to a large pot with 2 ½ cups of water.
Steam on medium heat until tender, about 4-5 minutes.
Drain.
Immediately rinse with cold water.
(This will stop the cauliflower from cooking.)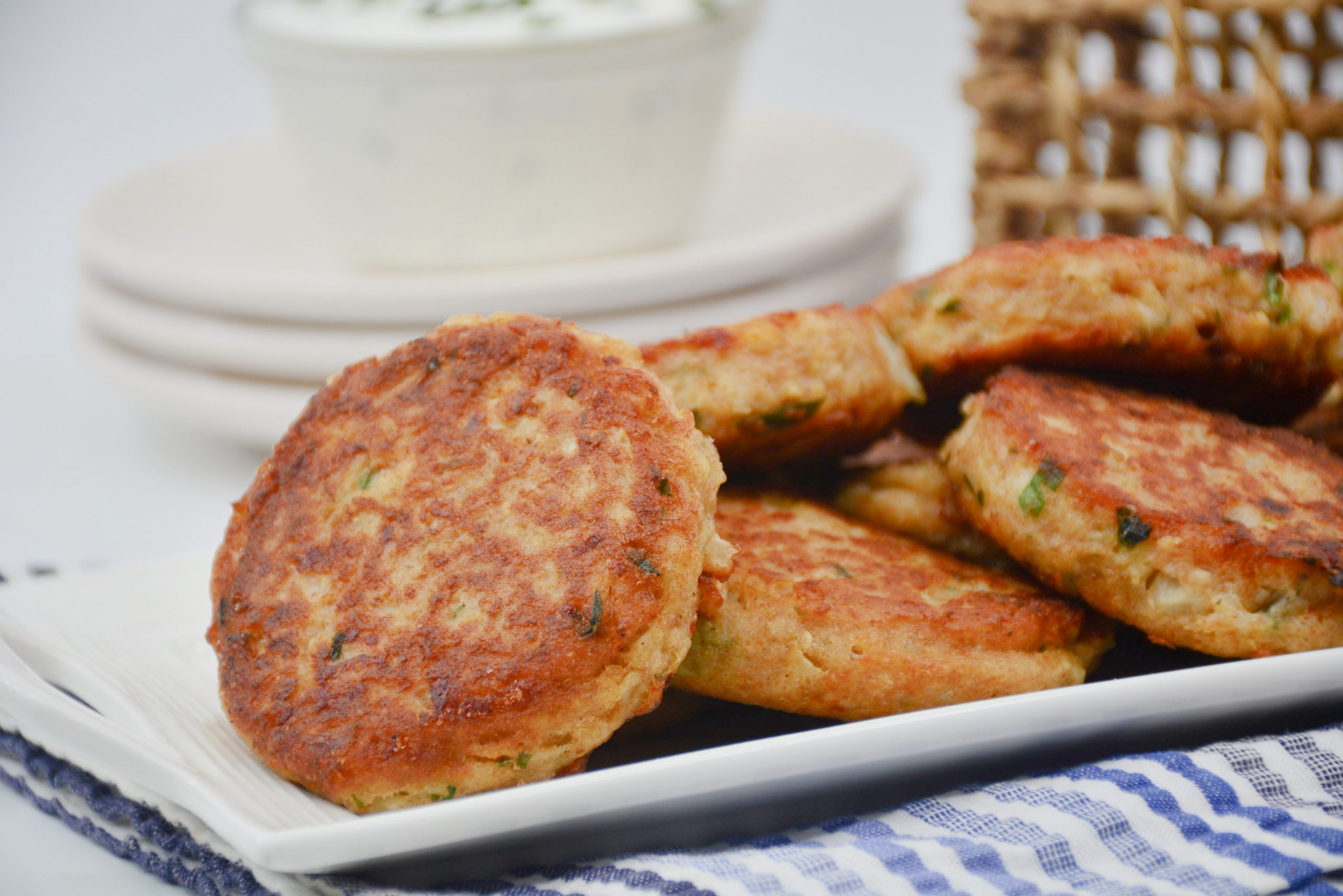 ENJOY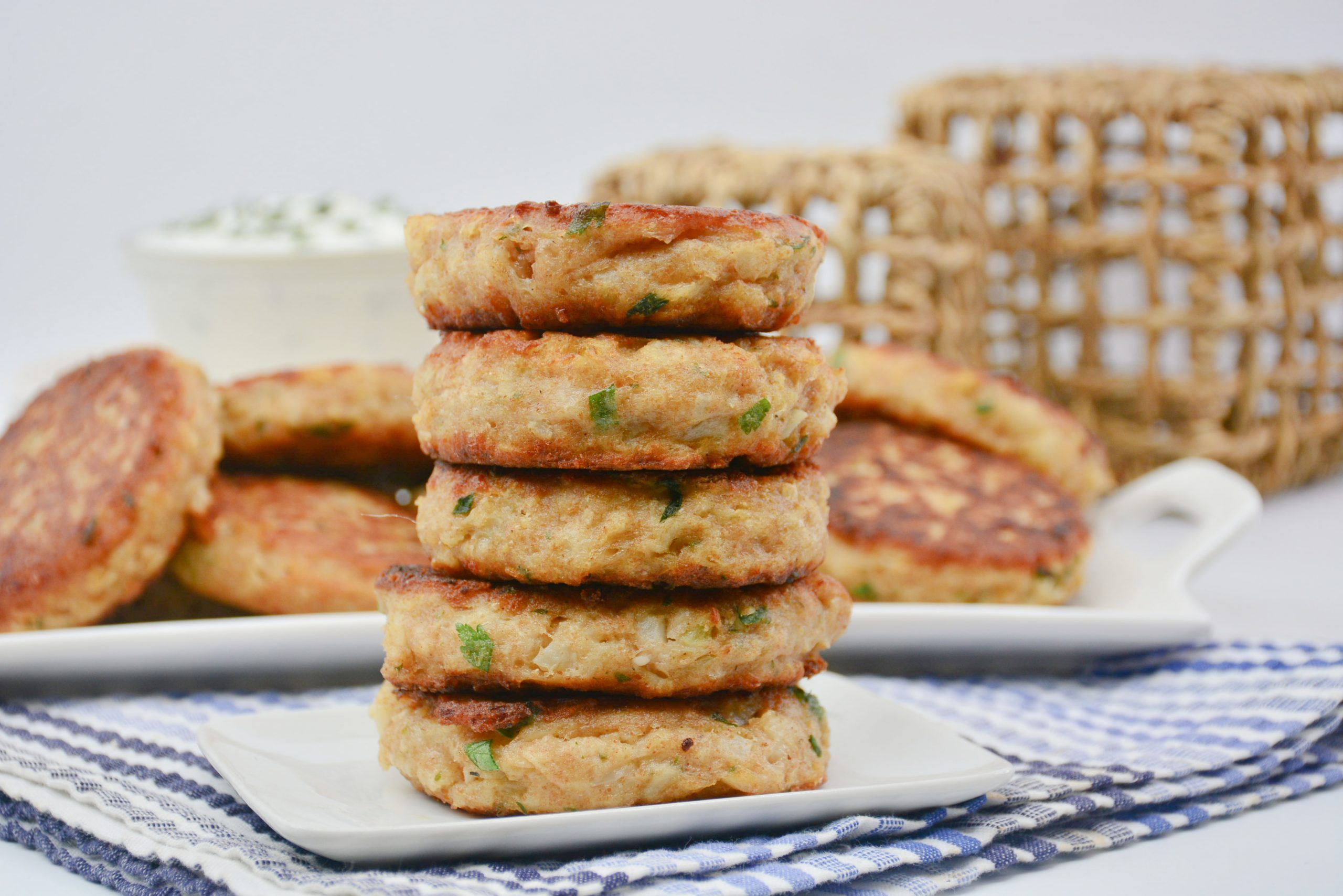 Now, Save this recipe on Pinterest for later ?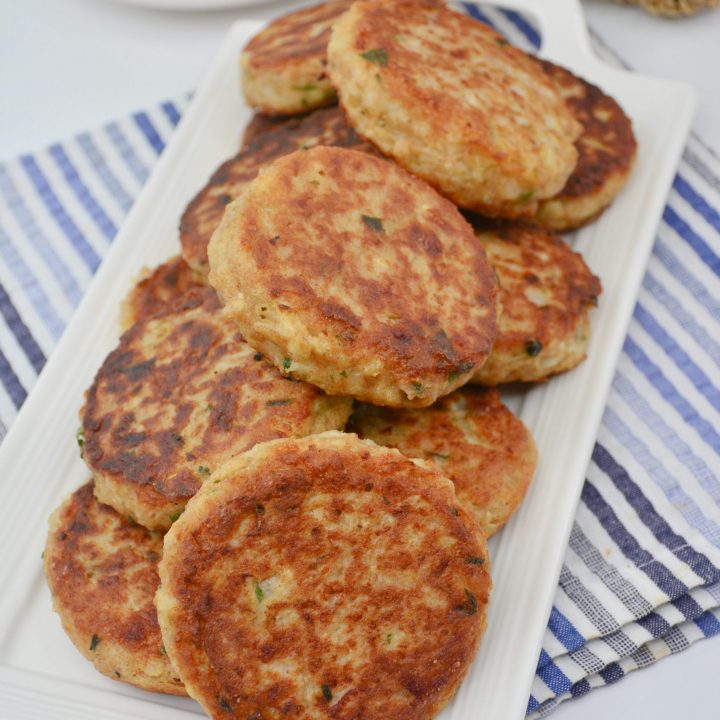 Cauliflower Fritters
Additional Time:
5 minutes
This side dishes is suitable for small lunch !!!
Ingredients
6 C cauliflower (chopped and steamed)*
1 Tbsp minced garlic
1 C white whole wheat flour
2 extra large eggs (beaten)
½ C Italian cheese (grated)
¼ C parsley (finely chopped)
¾ tsp kosher salt
¾ tsp black pepper
2 tsp dried chives
4 tsp olive oil
Instructions
Add cauliflower, flour, garlic, eggs, cheese, parsley, salt,pepper, and dried chives in a large bowl.
Mix by hand using a rubber spatula.
On medium-high heat a large skillet.
Add olive oil to the skillet.
Form the fritters by using a ¼ cup measuring cup.
Add 4-5 fritters to the heated skillet at a time.
Flatten the fritters with the measuring cup.
Cook for 2 ½ - 3 minutes on each side or until golden brown.
Repeat until all of the fritters have been cooked.


* Add cauliflower to a large pot with 2 ½ cups of water.
Steam on medium heat until tender, about 4-5 minutes.
Drain.
Immediately rinse with cold water.
(This will stop the cauliflower from cooking.)




Notes

Weight Watchers Points: 4 PersonalPoints per serving
Serving: 2 fritters.
,
Nutrition Information
Yield

6
Serving Size

2
Amount Per Serving
Calories

198
Total Fat

10g
Saturated Fat

3g
Trans Fat

0g
Unsaturated Fat

5g
Cholesterol

88mg
Sodium

274mg
Carbohydrates

21g
Fiber

5g
Sugar

3g
Protein

10g