Hey friends! Boy, do I have a delicious twist to a traditional recipe for you today! I am sure most of us have had broccoli cheddar soup. Panera is famous for this cozy meal and is enjoyed by tons of people every day. But, have you ever thought about recreating this dish at home? It is so easy and can be spiced up in numerous ways.
My dish has a secret weapon, Flamin' Jack 5 Alarm Cheese. I found this ingredient at Sam's Club but many grocery stores have very similar options to bring the heat.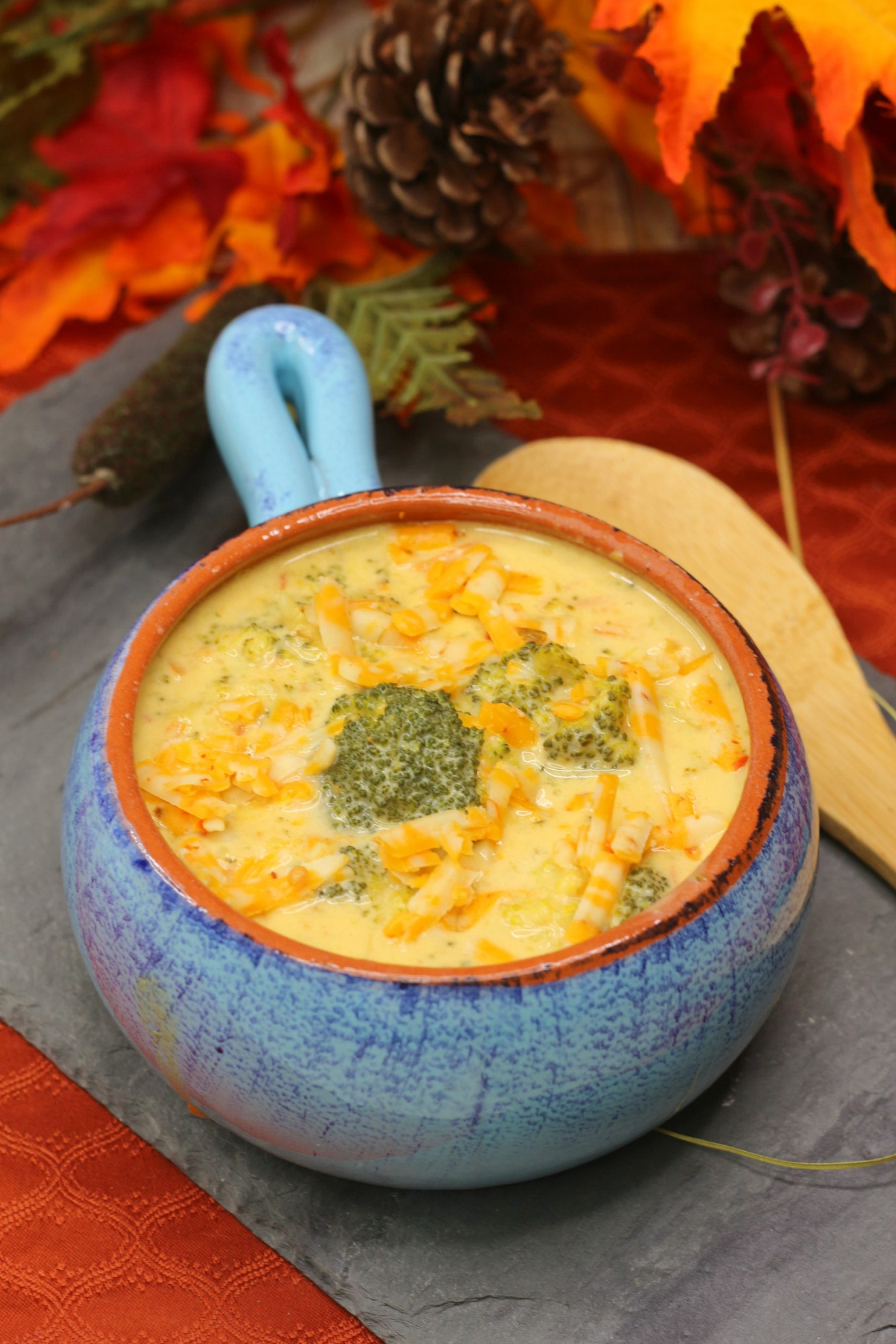 Broccoli Cheddar Soup is a hearty meal that is best enjoyed with a baguette or some sort of crispy bread to soak up the flavorful broth. Picture a brisk, winter's day curled up on the couch with a good movie. You don't want to venture out for carryout but you don't want to spend hours making a home-cooked meal. From start to finish, your soup will be finished in about 30-35 minutes. What could be easier than that?
If you are like me, you probably don't keep baguettes in your pantry. Grab that bread and place it in your toaster. Top with melted butter and you have a second spoon that's edible. The combination of flavors from the broth, cheese, and broccoli blend together so well your taste buds will thank you.
I prefer using fresh broccoli which brings the most flavor and freshness compared to frozen florets. But, if you only have frozen broccoli all the other ingredients will accentuate the flavor.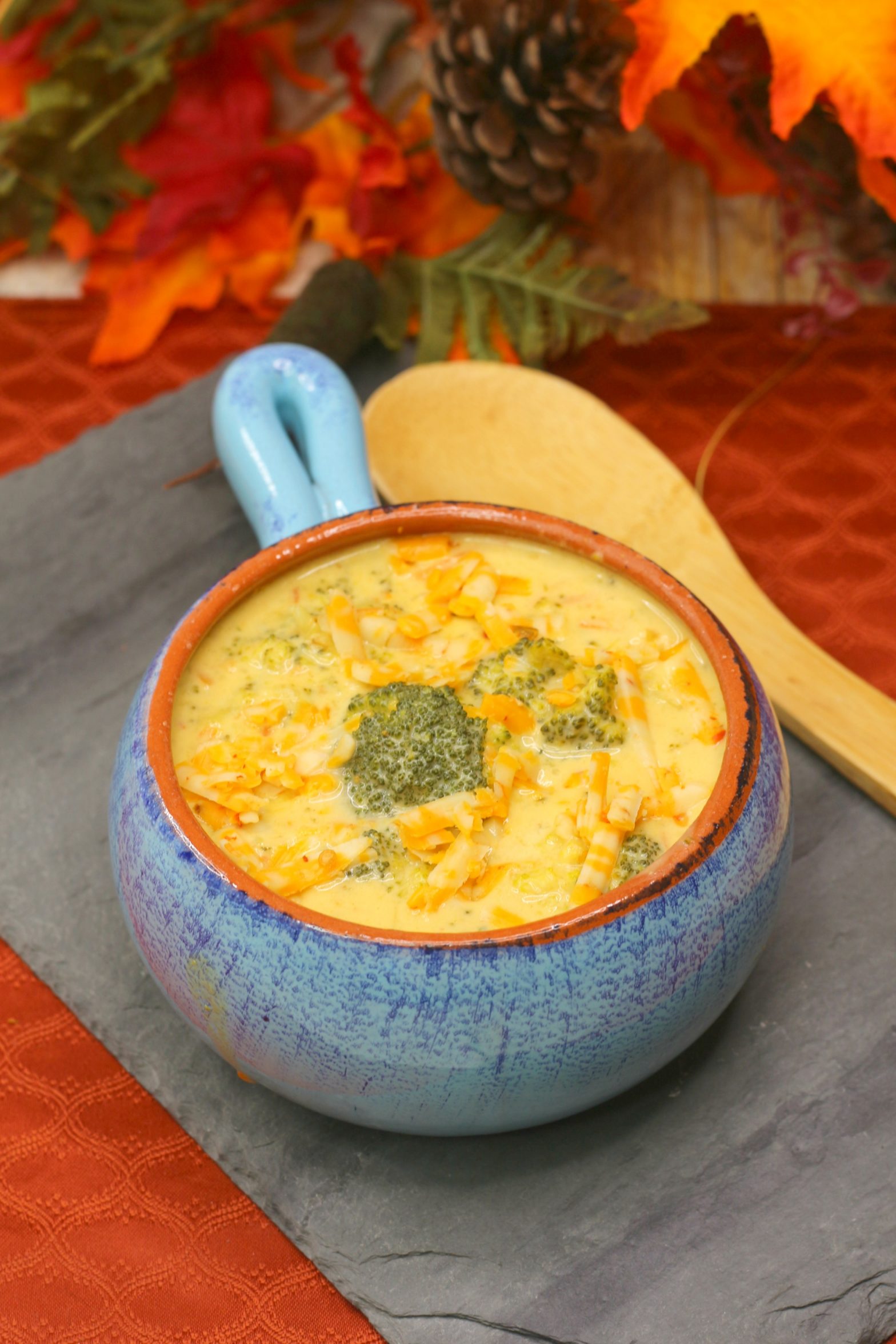 Most Broccoli Cheddar Soups use a more buttery and creamy cheese adding a smooth and subtle flavor. I love spice and bold flavors so I decided to take it to the next level. Flamin' Jack 5 Alarm cheese has a blend of Colby and Monterey Jack cheese which has a sharp taste. Those two alone don't bring enough heat so they also added in Jalapenos, Habanero, and Chipotle peppers!
My mouth is tingling just thinking about the punch those ingredients pack. It is just enough to kick to wake up your senses but not overpowering to where it is not enjoyable.
Jalapeno and Chipotle peppers are on the lower end of the Scoville scale which is the way pungency is calculated in each pepper. They add a little heat to the tongue. Chipotle peppers are relatively mild while bringing earthy spices to the meal. Those are just two of the peppers you get in this cheese. The third is a little higher up on the Scoville scale.
Our habanero pepper is about midway up the scale and you immediately get hit with the heat. The next flavor is slightly sweet with a fruity and smokey taste. The cheese itself adds so many flavors you don't need to dig too deep in your spice cabinet.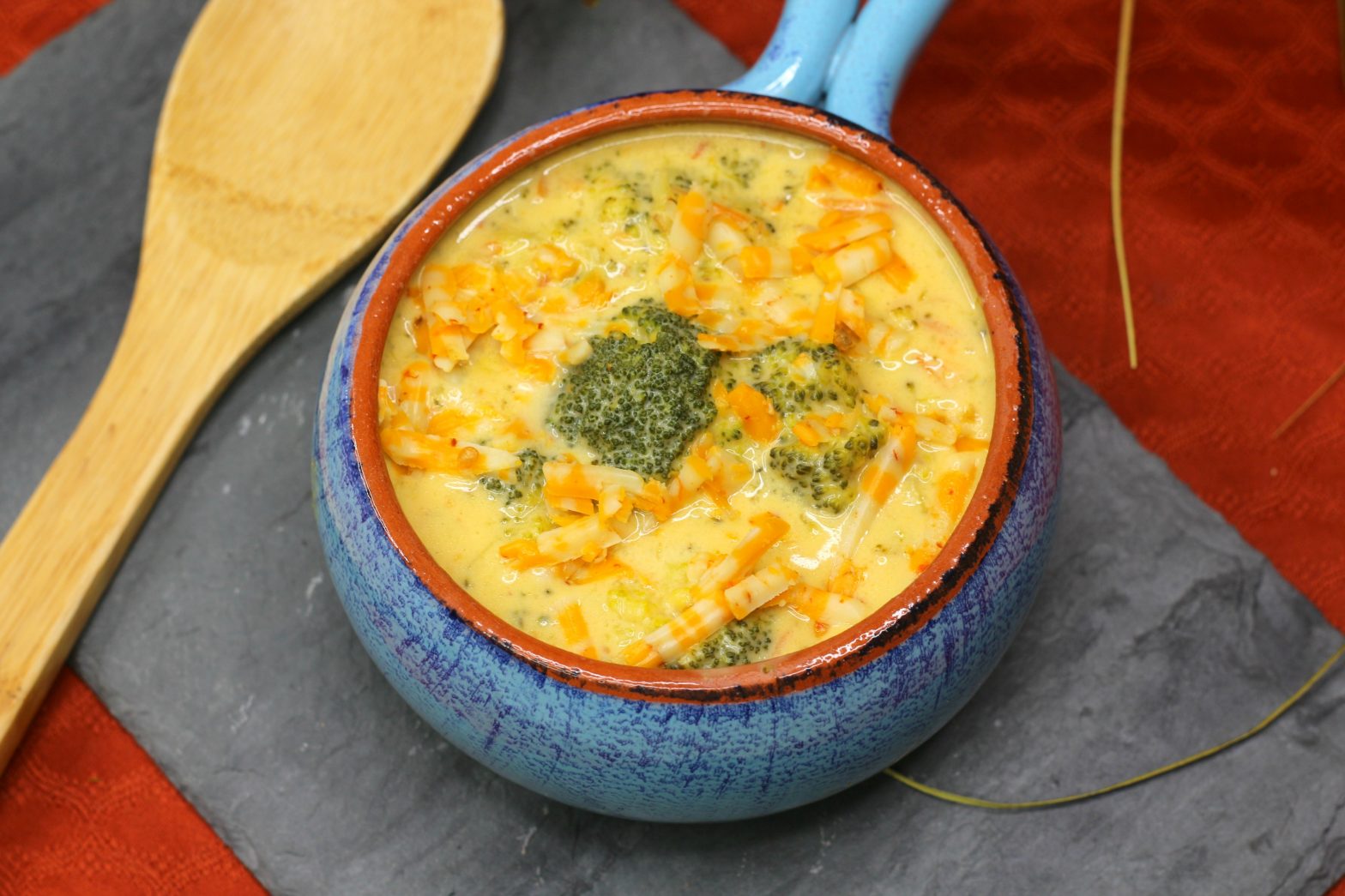 Meal prepping makes eating during the week so easy! We all are so busy from day to day a sit-down meal is not always possible. So when I come across a recipe I can distribute into portioned containers for the week it immediately intrigues me. We all want to eat healthier but finding the time is hard.
My 5 Alarm Broccoli Cheddar Soup is quick, easy, and delicious. You will have a flavorsome meal to come home to every day.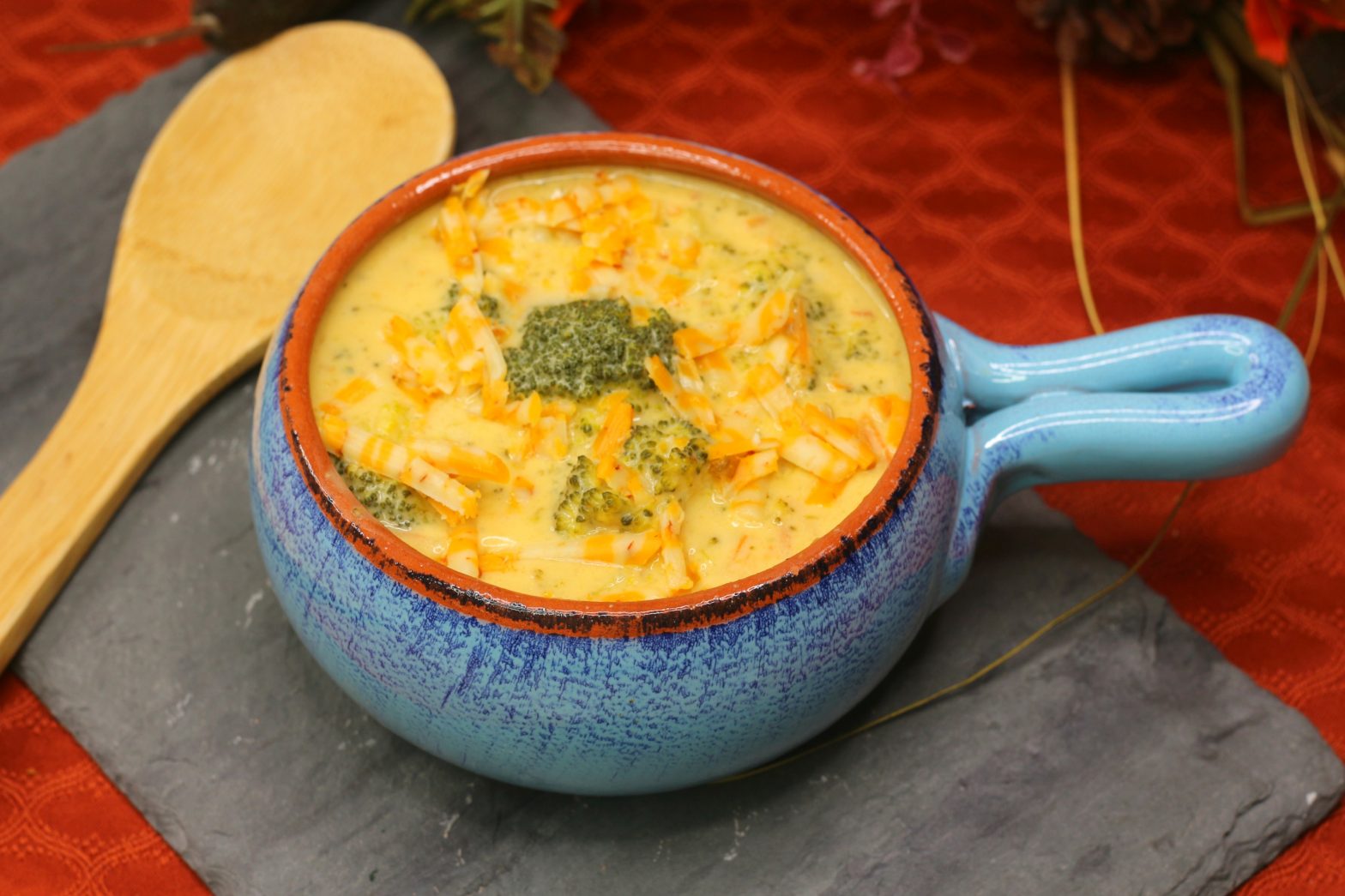 Want to enjoy this summer? Simply pair it with a fresh garden salad and a refreshing iced tea. 5 Alarm Broccoli Cheddar Soup is the perfect meal year-round.
If you recreate my soup at home please leave a comment and tell me what you think!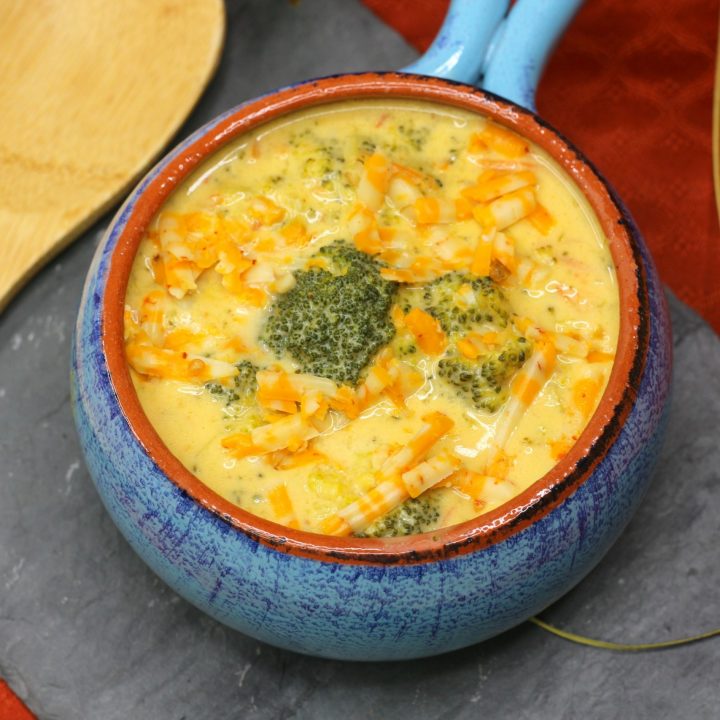 5 Alarm Broccoli cheddar soup
Ingredients
4 C broccoli florets
4 tbsp minced garlic
3 ½ C chicken broth
1 C heavy whipping cream
4 C Flamin Jack 5 alarm cheese (Bought at sam's club)
Instructions
In a large pot over medium heat, saute the garlic for 1 - 2 minutes or until fragrant
Add in the chicken broth, heavy whipping cream, and the broccoli
Bring the heat up to medium to high heat and allow the soup to come to a boil
Once it starts to boil reduce the heat to low and allow to simmer for an additional 10-20 minutes or until the broccoli is tender
Add in 3 C of the cheese and stir until melted
Once the cheese has melted, remove from heat
Serve with more cheese sprinkled on top
Enjoy!