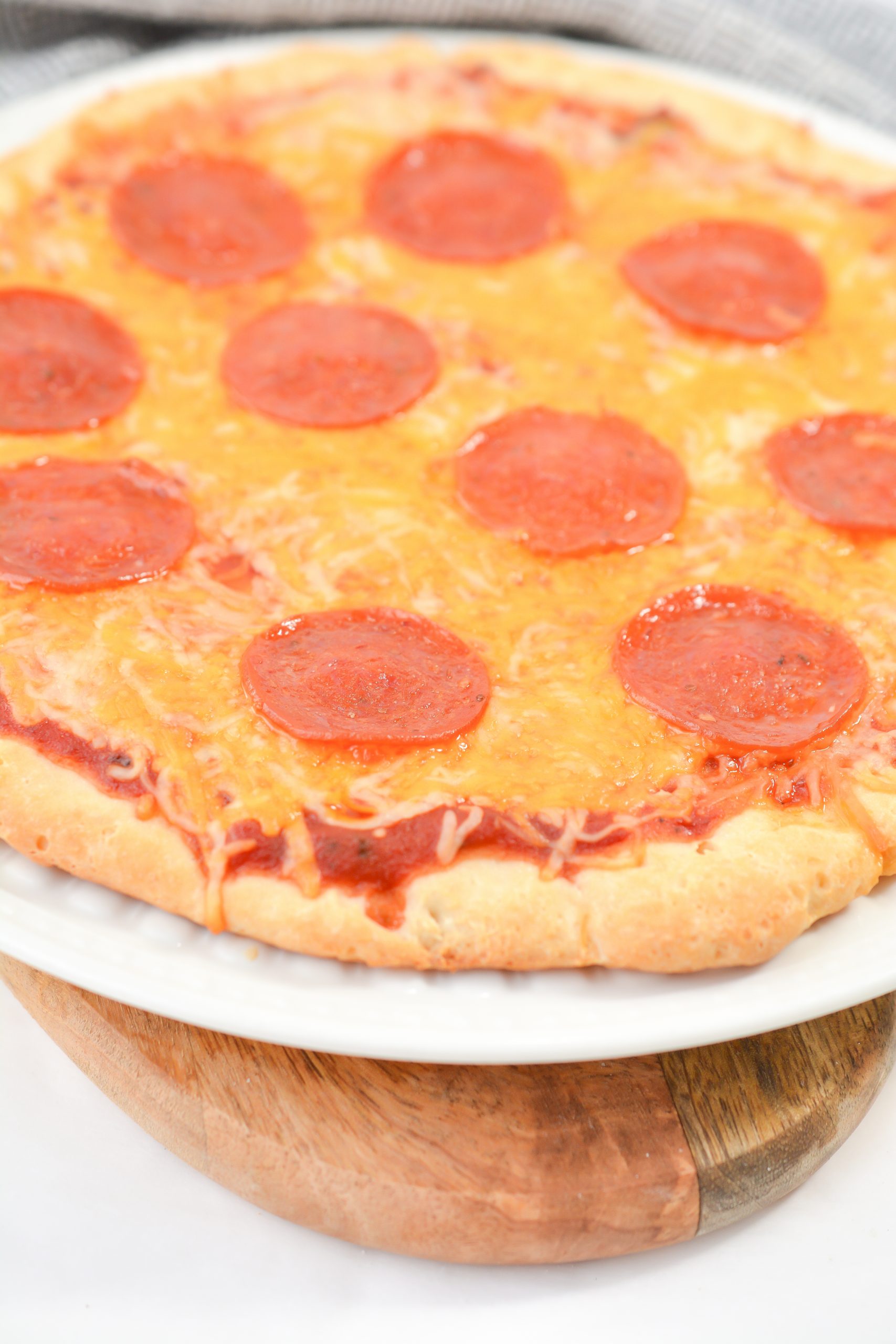 Where is the pizza-loving foodies? This recipe is for you. Or, if you are looking for an easy peasy recipe on a budget, this will soon be a favorite. Did you know you can make dough with just two ingredients? This might be the easiest pizza dough you will ever make. Scratch that — it is the easiest pizza dough you will ever make. And yes, you are reading right. It does say just two ingredients for the easiest pizza dough recipe around!
All you need is fat-free Greek yogurt and self-rising flour. Can you believe it? It's almost too good to be true. Better yet, it's two ingredients you most likely already have tucked in your pantry and your fridge. It gets better. This recipe is only two points in the Weight Watchers program and is a healthy alternative to your regular pizza dough.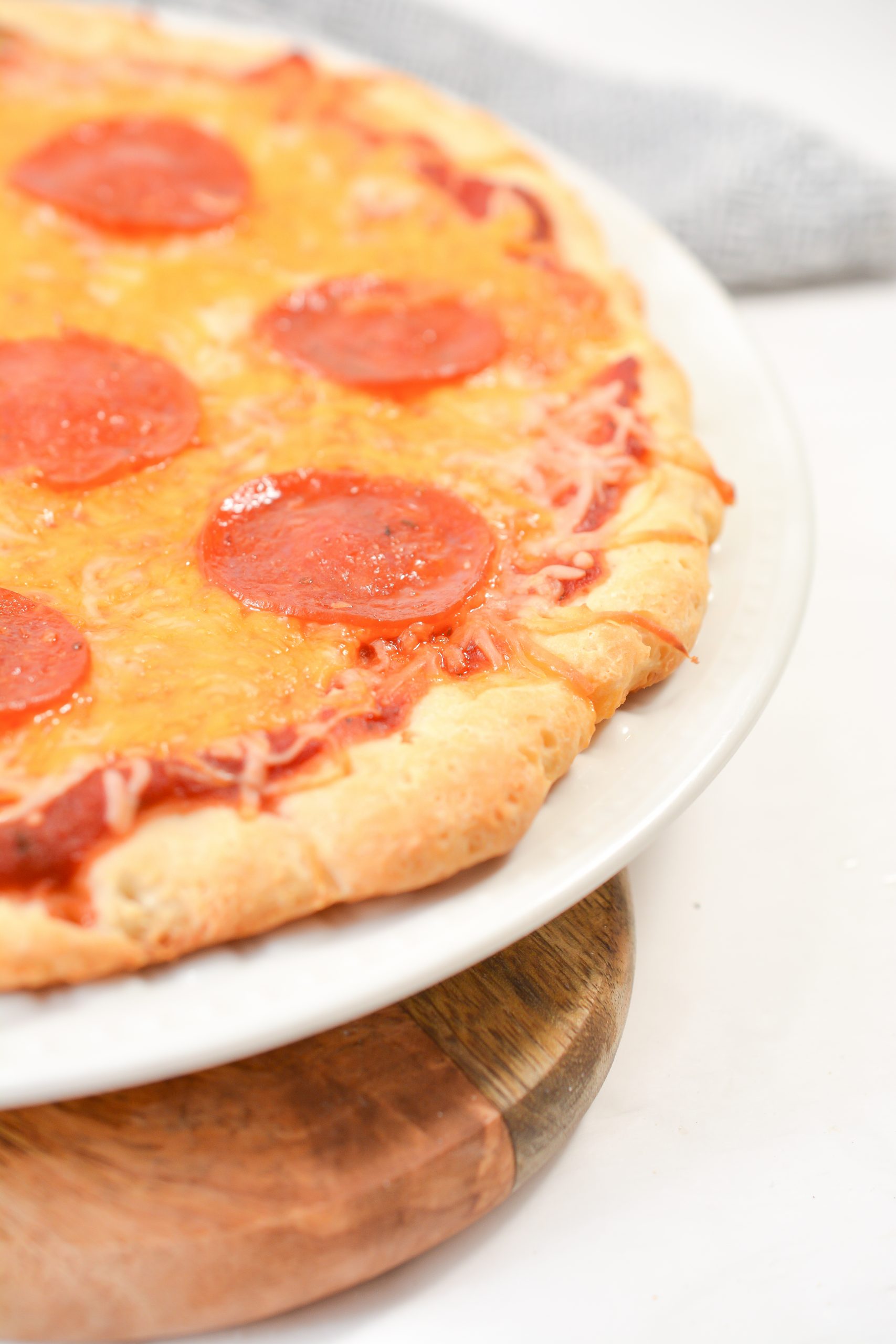 You could even use this dough to make many of your favorite things besides pizza. You can whip up breadstick bites, pretzel bites, calzones, and cinnamon rolls. The options are endless. Even personal pan pizzas and top them with anything you want. Each family member could create their own pizza and you could have a little pizza party featuring this two-ingredient dough. This dough recipe can truly be used to make so many of your favorite foods while staying lower in points. It's the best of both worlds!
Now you are probably wondering how you can store the dough if you don't use it all right away. You can make large quantities of it so you have it throughout the week to make many different recipes. If you don't end up using all of the dough right away or you do make extra, just place it on a plate with saran wrap and tuck away right in the fridge. You can even freeze the dough if you wanted!
Just make sure you wrap it very tightly before placing it in the freezer until you are ready to cook up a pizza.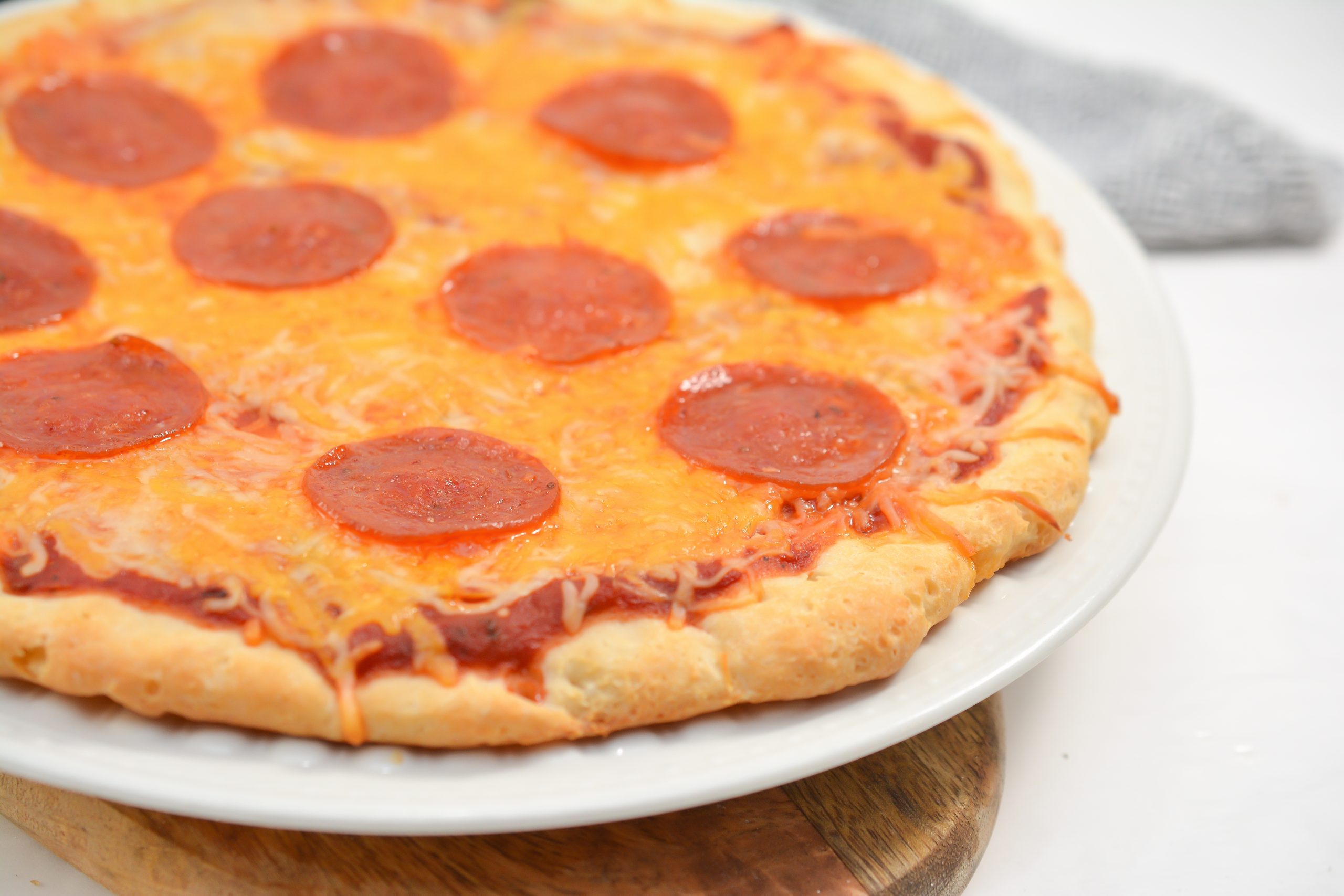 Did you feel like your two-ingredient dough is just really, really sticky? A quick tip before you head off to whip up the easiest dough around. After you make the dough you may need to let rest in the fridge for a while in the fridge. Placing it in the fridge and just letting it sit seems to really help.
Everyone loves an easy recipe especially one that is fun to make and doesn't call for a million ingredients you have to shop around for. It's even better when you get a recipe that helps you make dinner in 30 minutes. It's always nice to enjoy your evening and not spend it cooking away for hours in the kitchen. It's even better when you only need two ingredients to make that happen.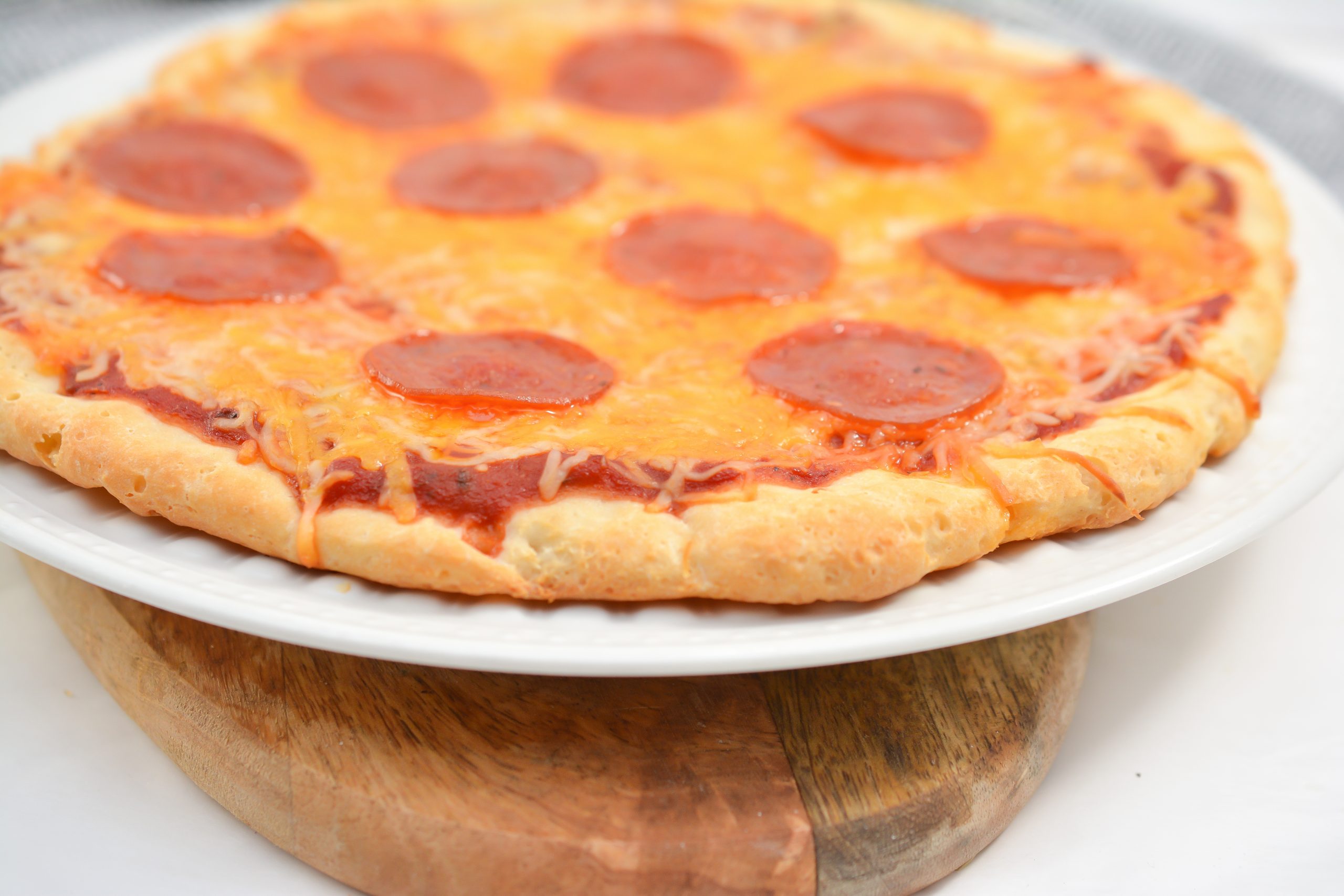 What will you be making with your easy, two-ingredient pizza dough? Create a pizza bar and make dinner fun! Or, have a movie night and make pretzel bites with the dough. You could even make bread slices if you wanted to make sandwiches for dinner. Your kids will love helping you think of ways you can turn this dough into a fun baking experience.
Did you make it? Tell us just how it went in the comment section below. What did you make with your dough? Pizza or maybe bread? Let us know. Enjoy!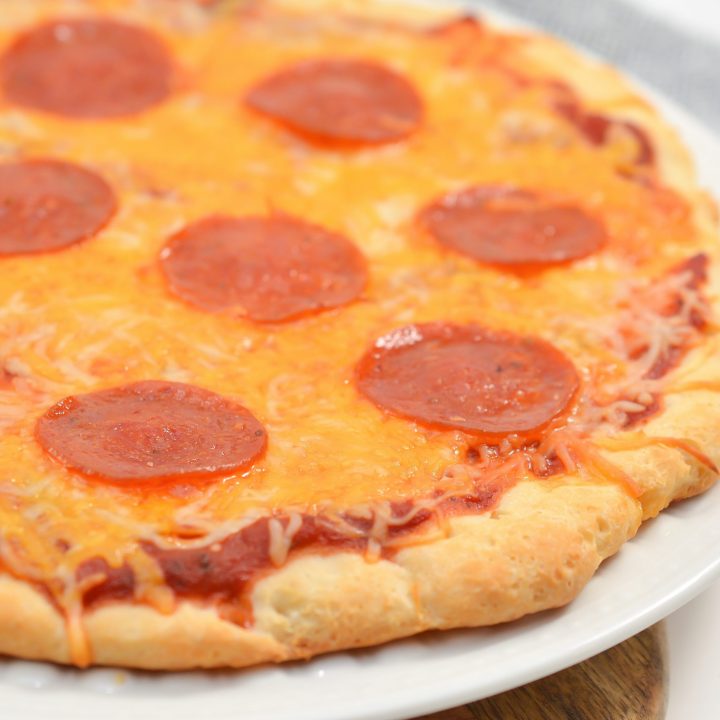 2 Ingredient Dough
Ingredients
1 C. Fat free Greek yogurt
1 C. Self rising flour
Instructions
Preheat the oven to 350 degrees.
Mix together the flour and yogurt until a sticky dough forms.
Wet your hands slightly, and form the dough into any shape you like. It can be used for bread slices, a pizza crust, etc.
Bake for 20-25 minutes until browned and cooked through. Less cook time may be required if you roll your dough thinner.
Notes

This bread is 2 PersonalPoints™ per serving
.
Nutrition Information
Yield

6
Amount Per Serving
Calories

95
Total Fat

1g
Saturated Fat

1g
Cholesterol

2mg
Sodium

12mg
Carbohydrates

16g
Fiber

1g
Sugar

1g
Protein

6g
Now, remember to save this recipe on Pinterest for later 🙂