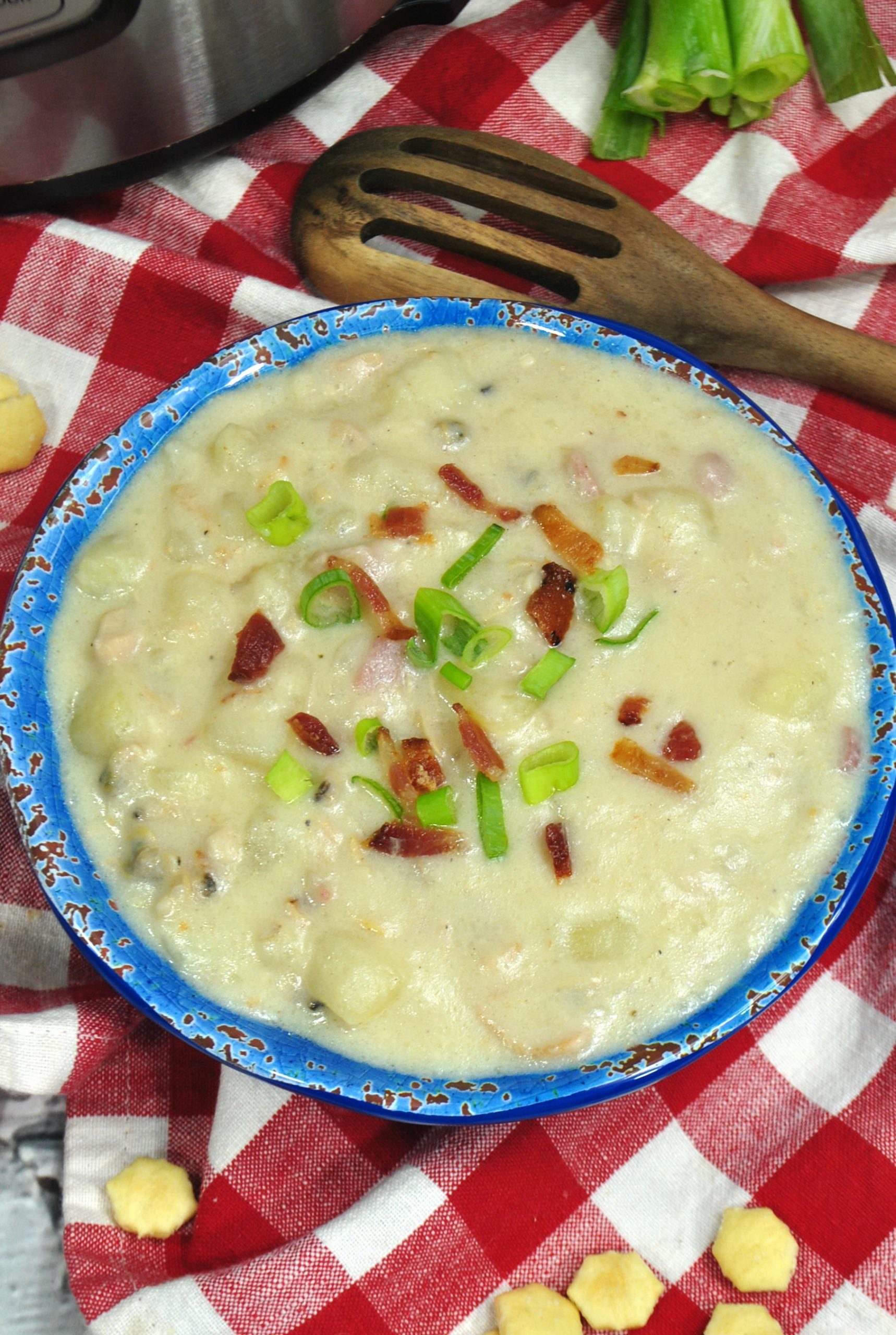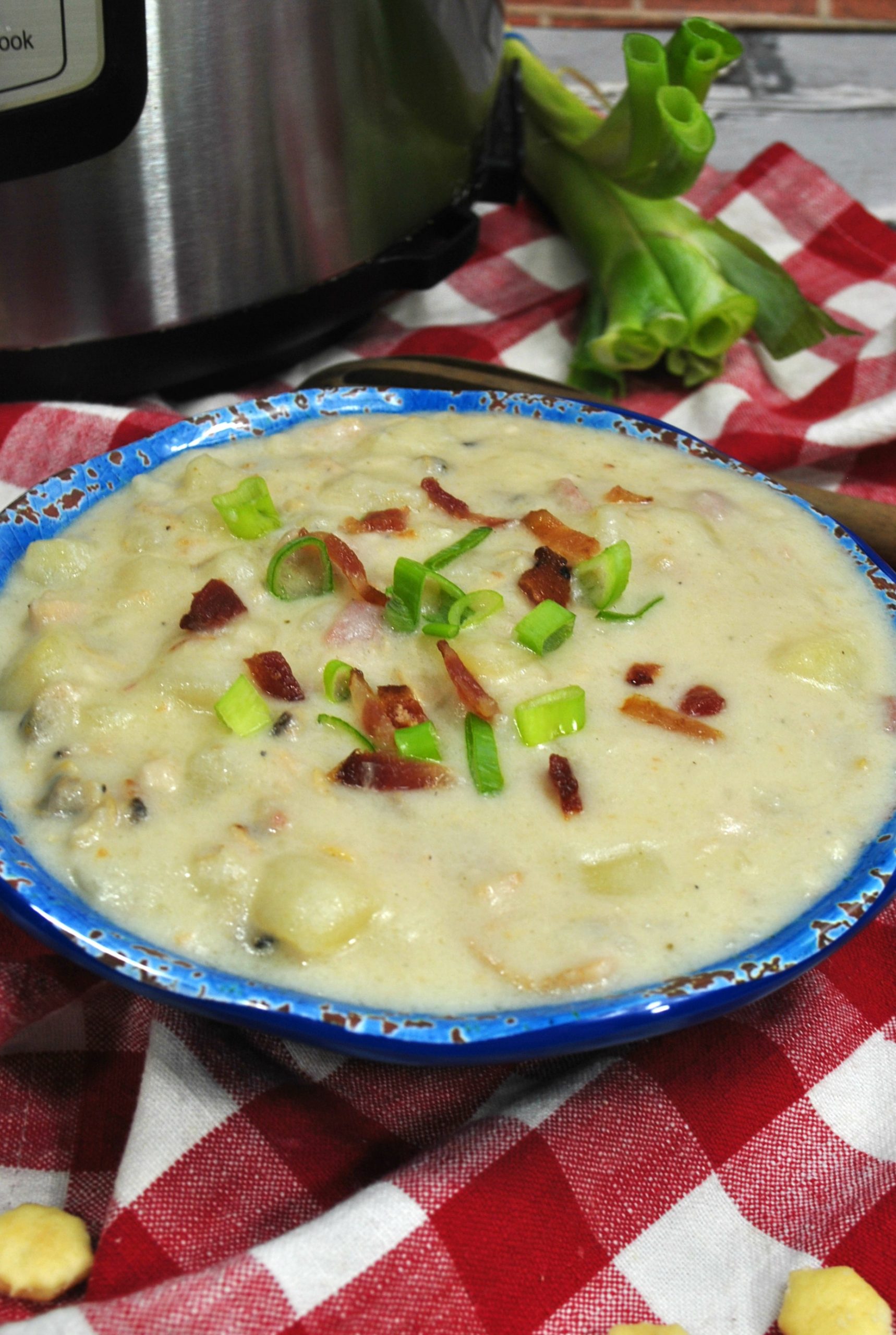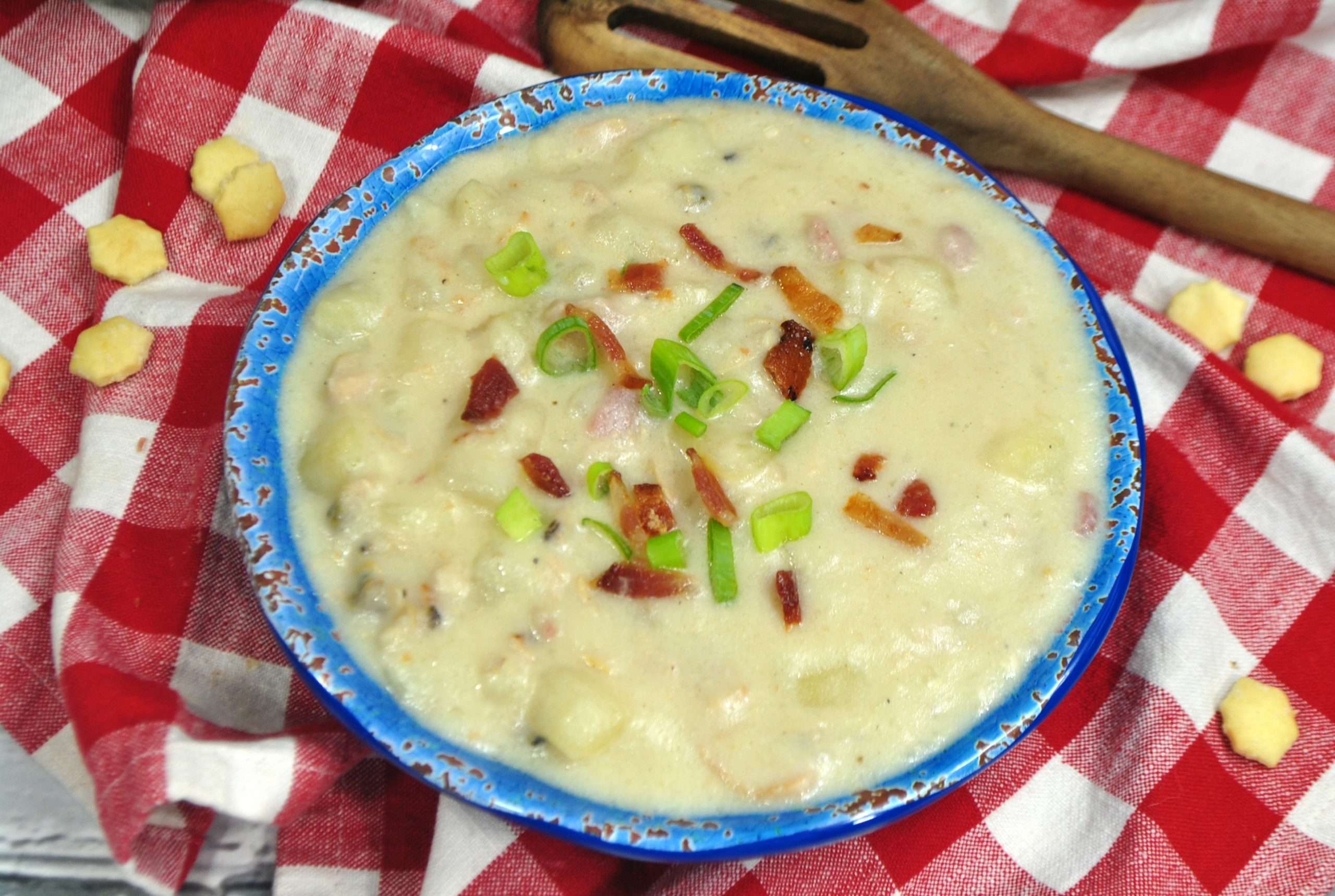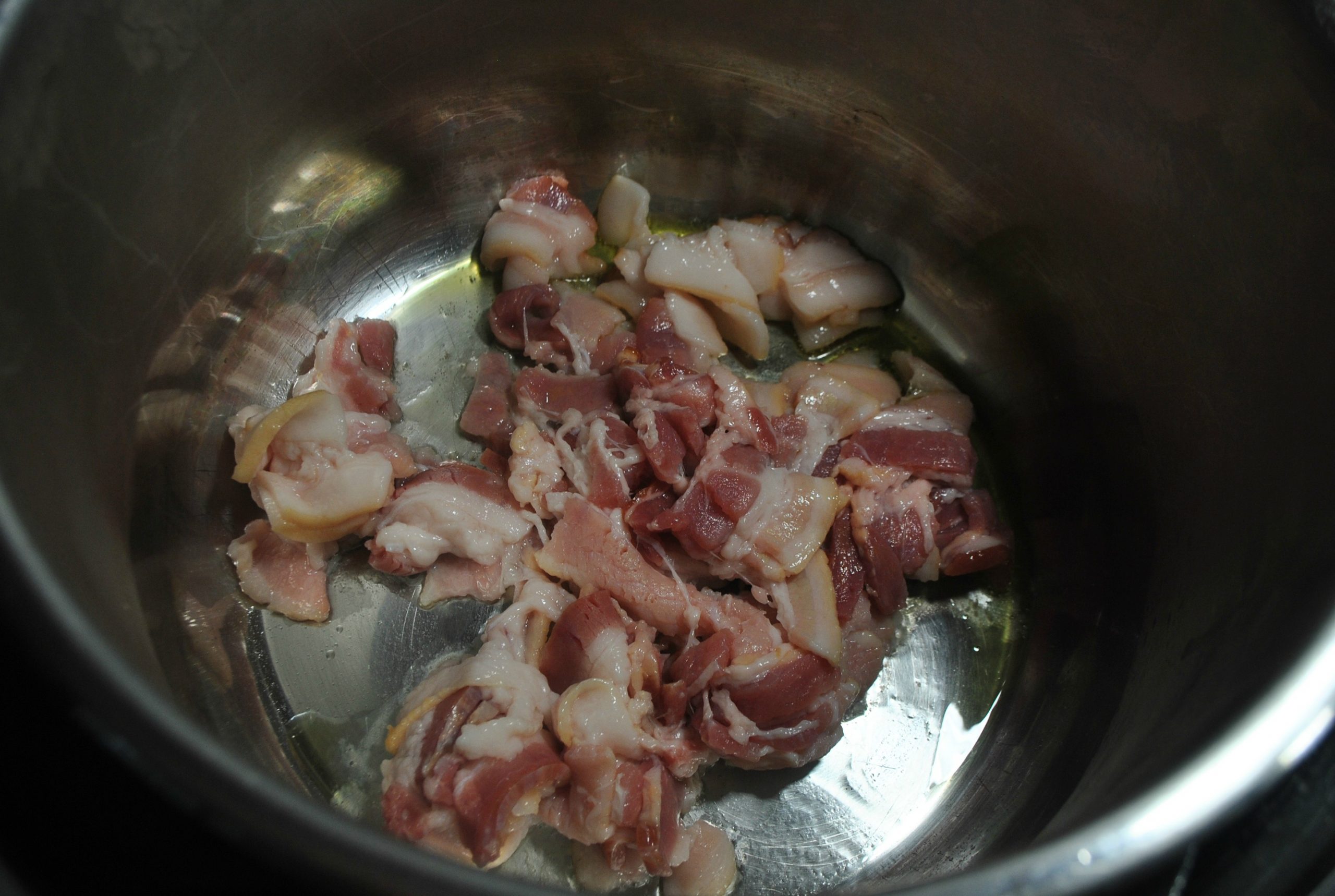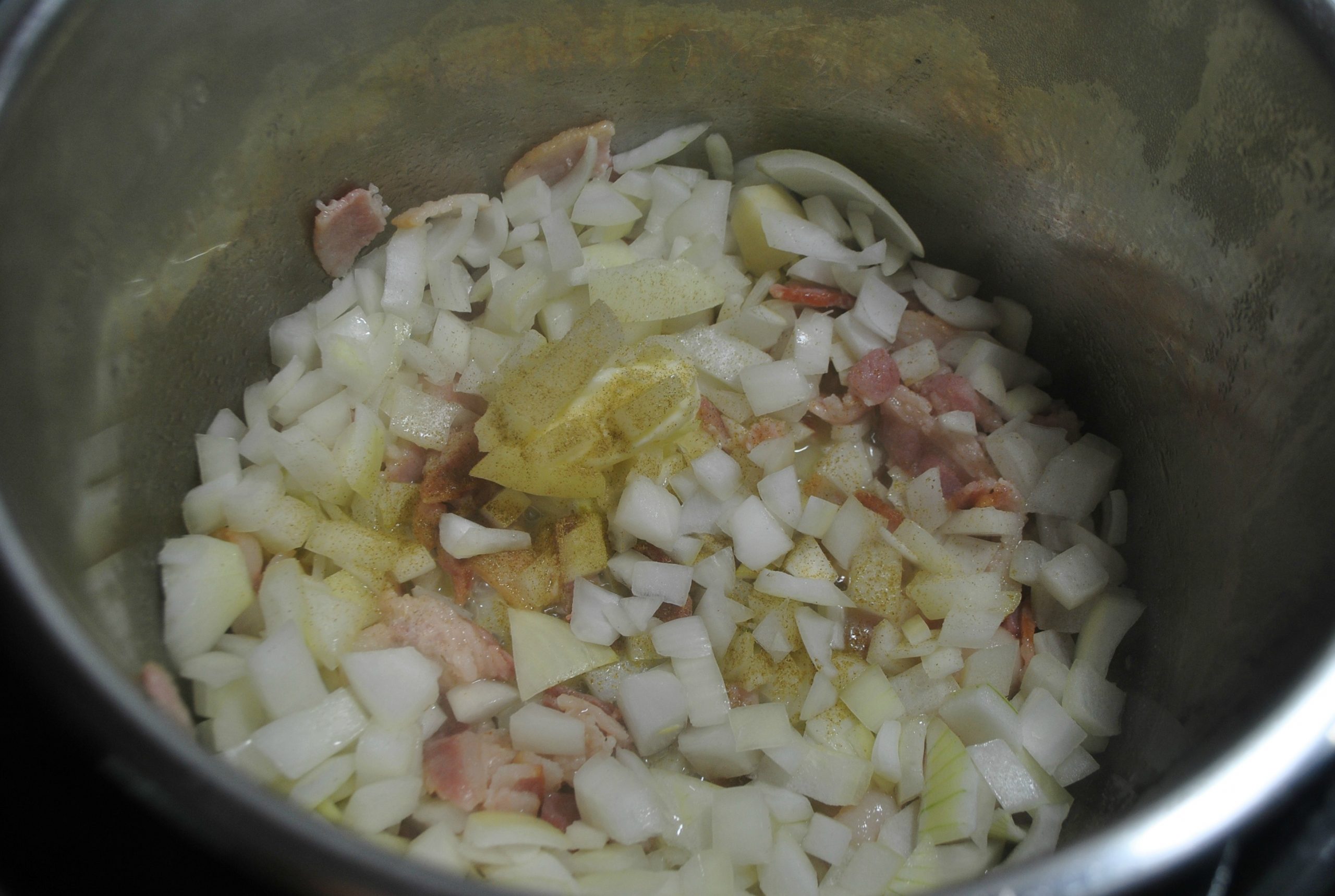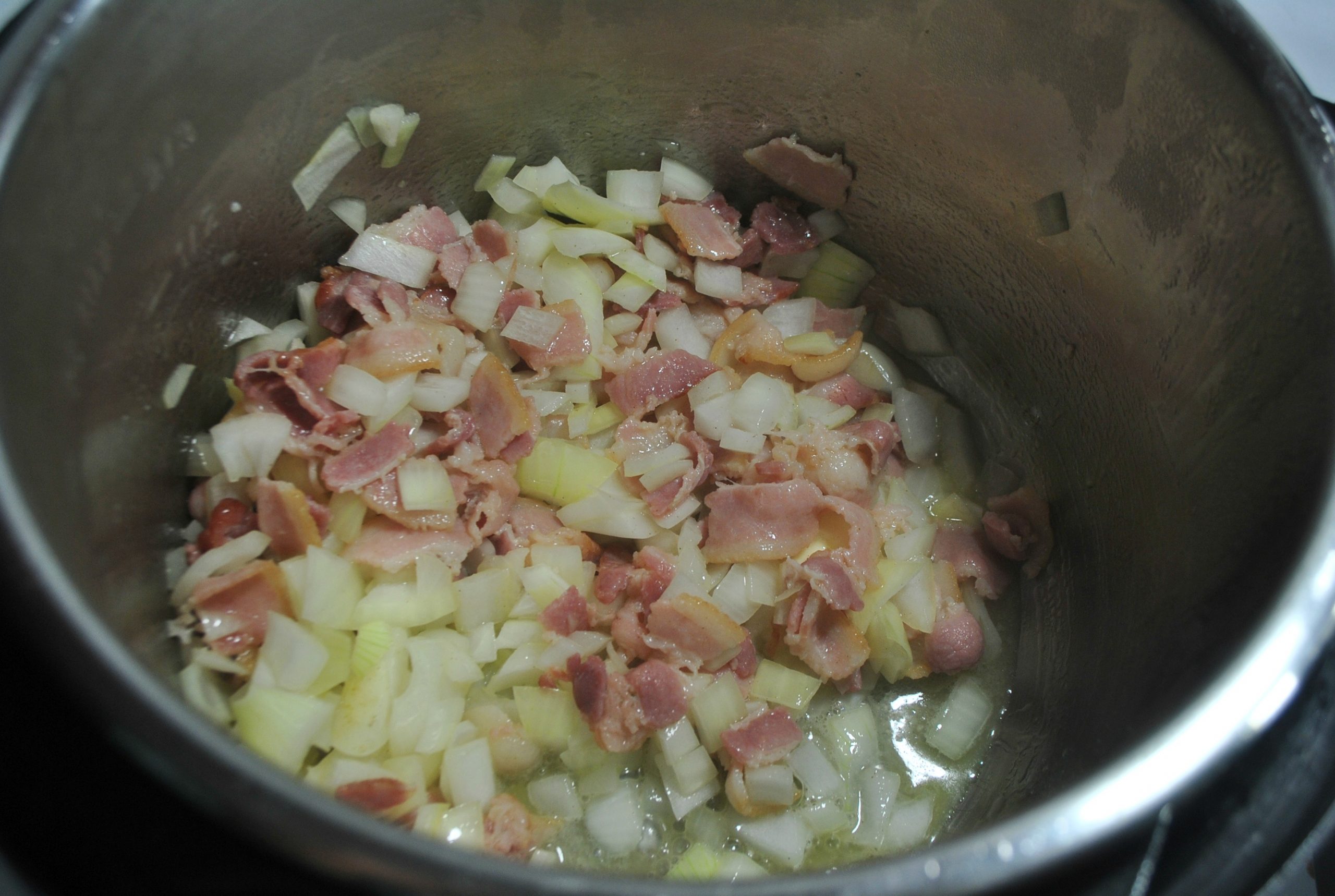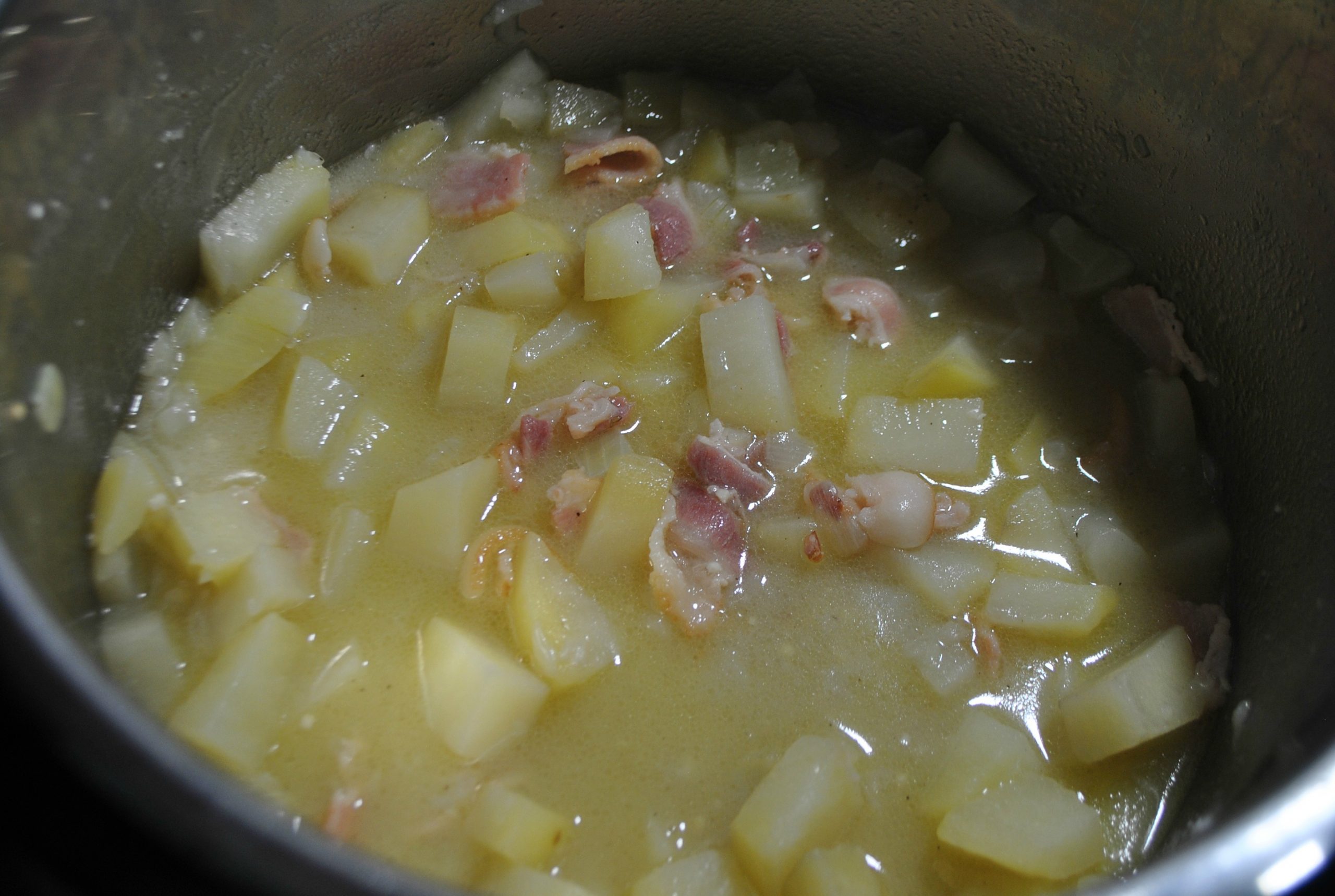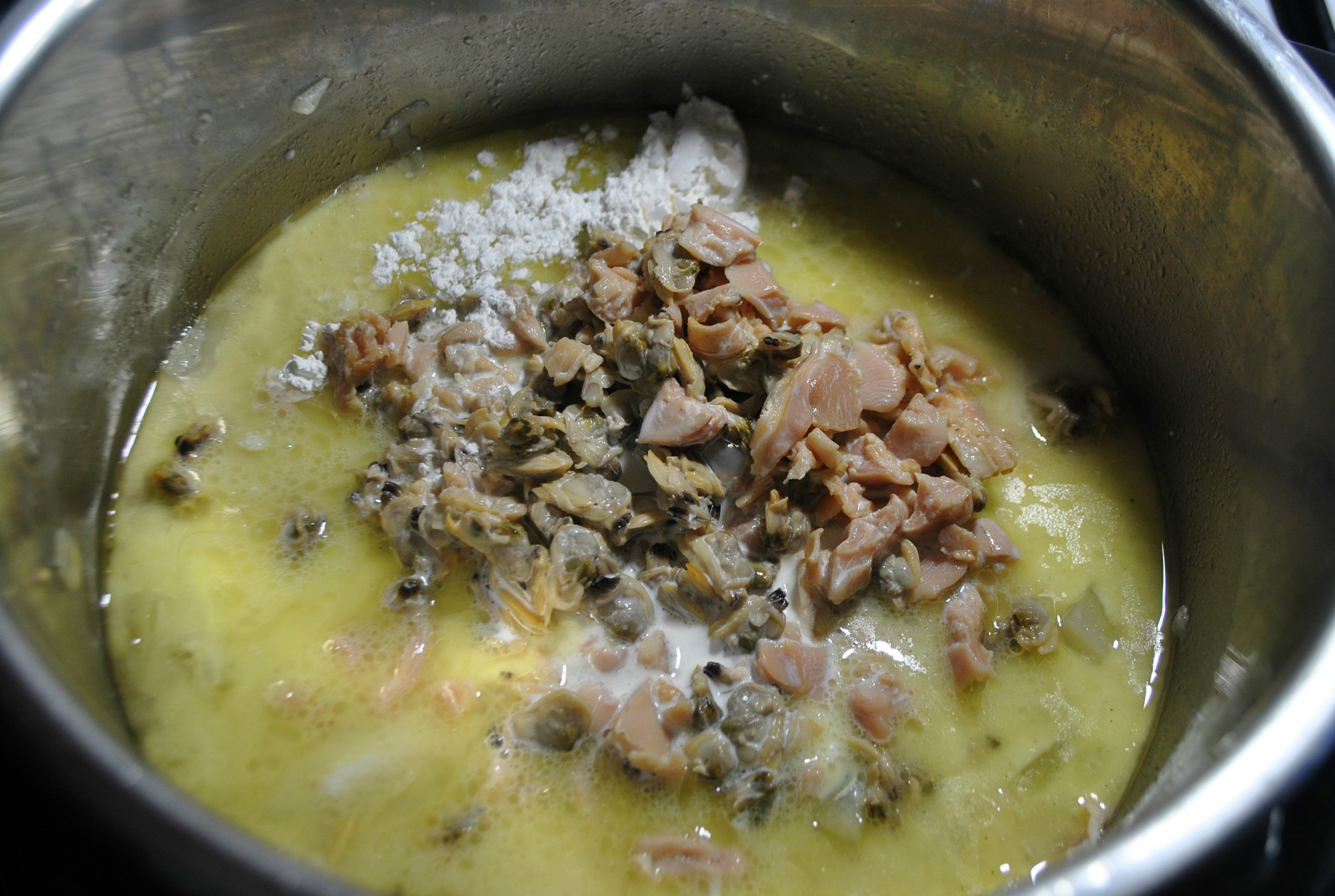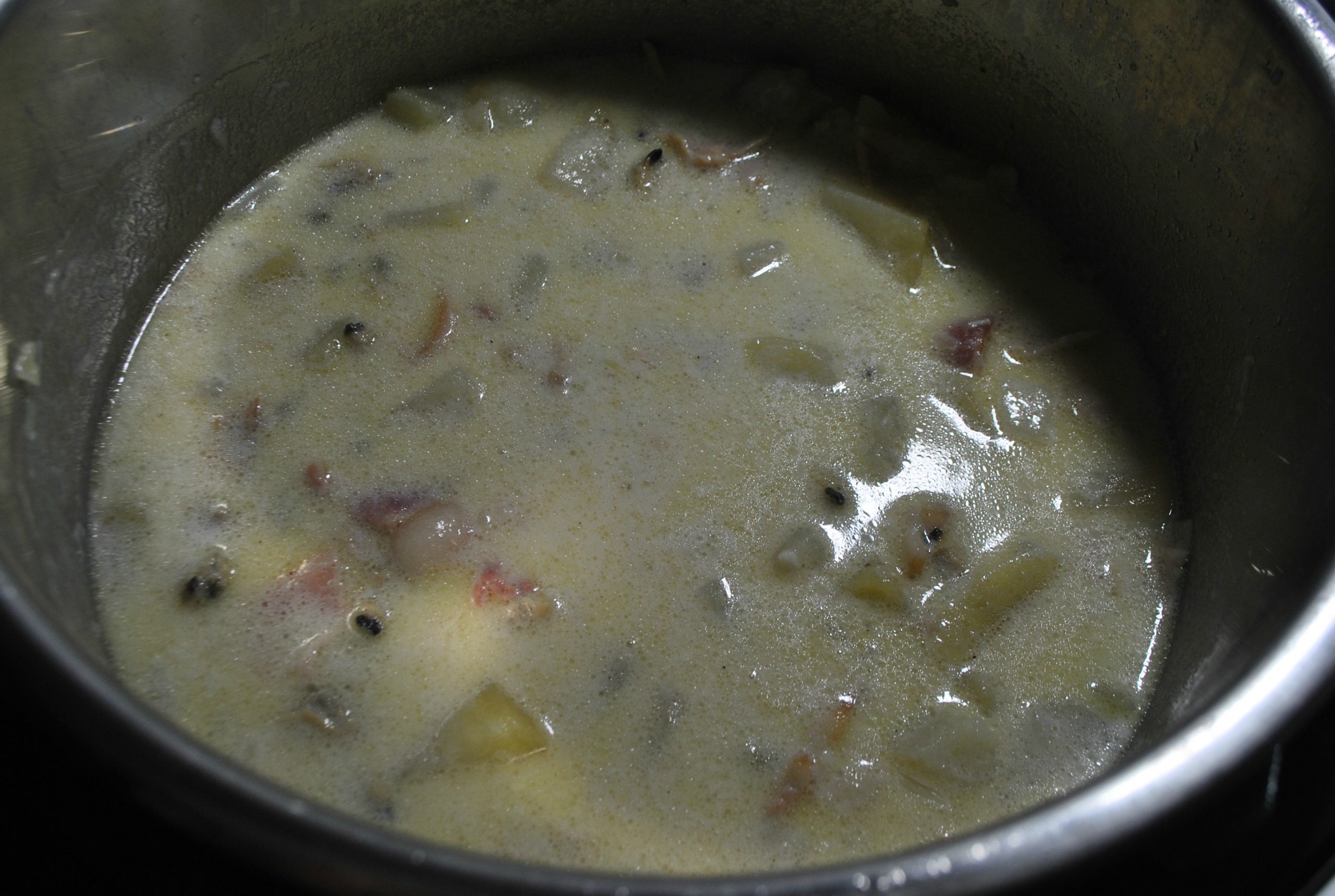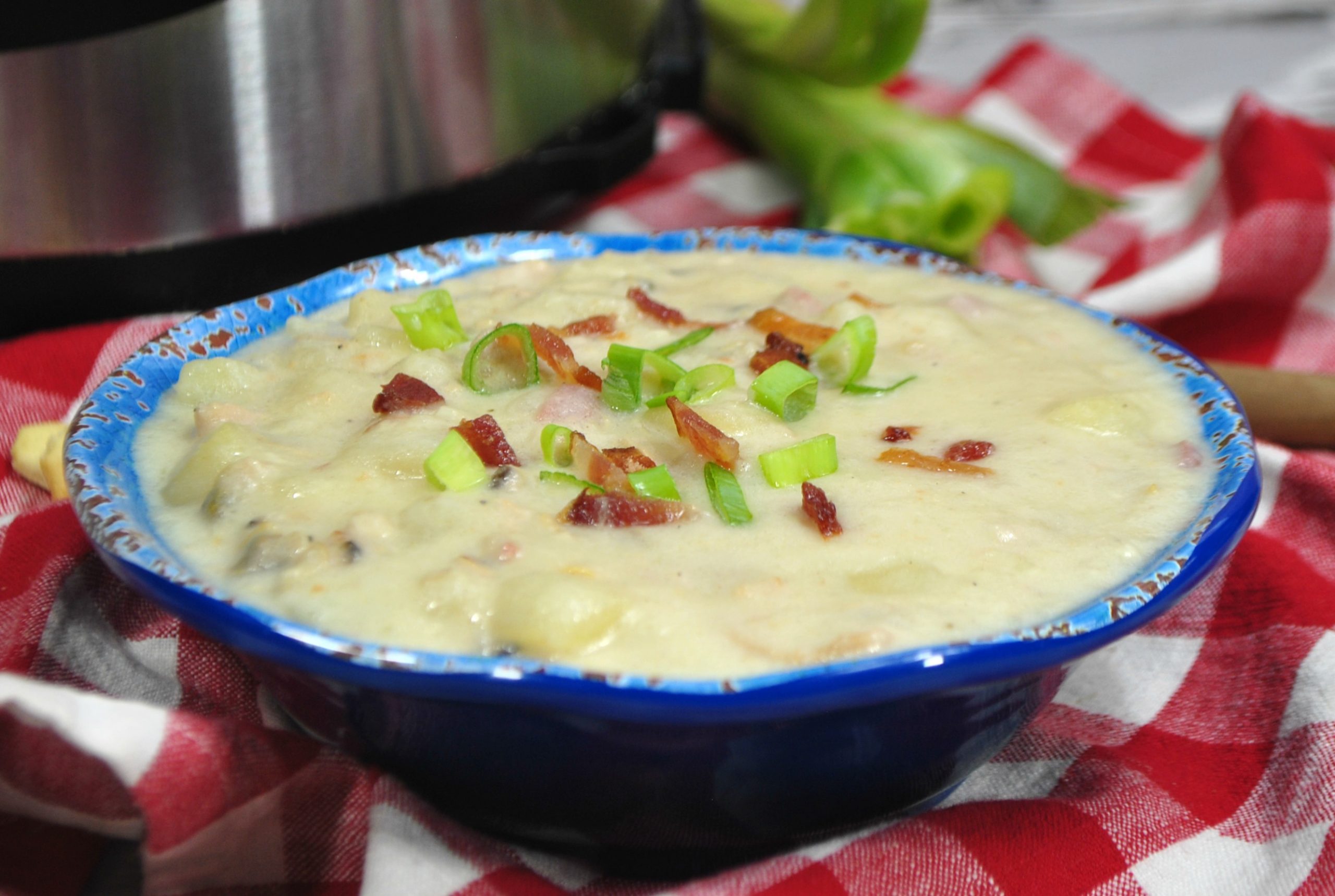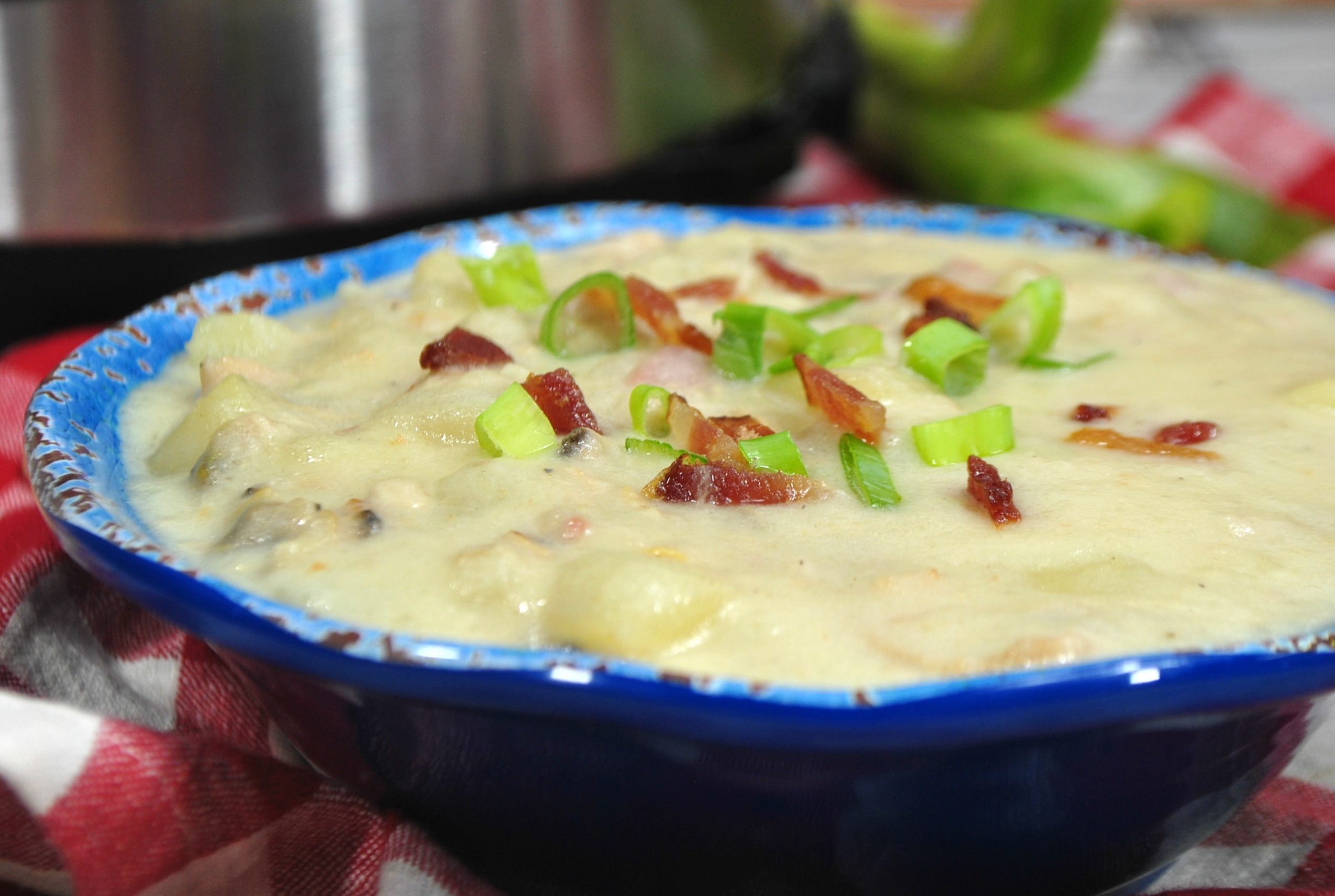 Instant Pot Clam Chowder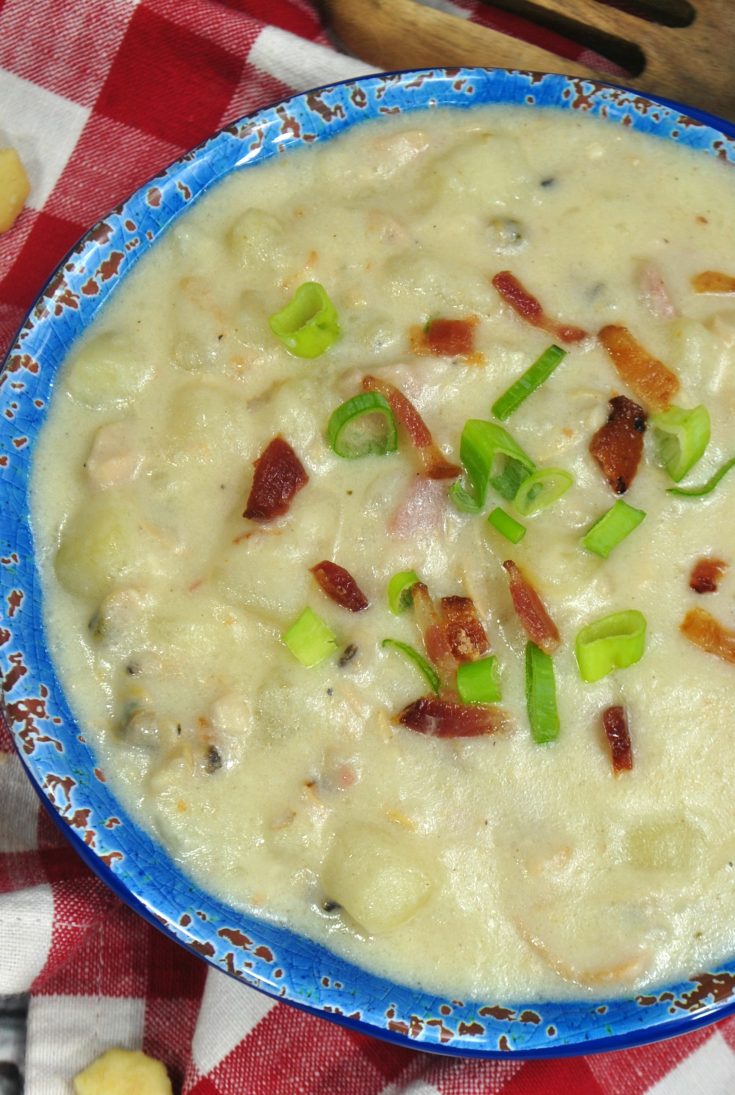 Ingredients
(3) 6.5 oz cans Chopped Clams
1 12 cup clam juice ( from the cans above )
5 slices Bacon, chopped into small bits
3 Tbsp un-salted Butter
1 Yellow Onion, diced
1/4 tsp Thyme
1 tbsp. minced garlic
1/4 tsp Salt
1/4 tsp Pepper
4 cups diced Idaho Potatoes
1 1/3 cups Half and Half
1 Tbsp Corn Starch
Green onions and bacon buts for garnish.
Instructions
Turn on the pressure cooker's Sauté function.
Add the chopped bacon.
Stir until cooked.
Add the butter, onion, and thyme.
Cook until the onion turns translucent.
Open the cans of clams and drain the clam juice into bowl.
Set to the side.
Add your clam juice to a liquid measuring cup.
Add enough water to the clam juice to make 2 cups.
Add the garlic, salt, and pepper to the Instant Pot.
Cook for 1 minute, stirring frequently.
Add the potatoes, and clam juice.
Stir to combine.
Put the lid on the Instant Pot and lock in place.
Turn the steam release knob to the Seal position.
Cancel the Sauté function.
Set to Manual.
Set to 4 minutes (High Pressure).
Do a natural release for 4 minutes.
Then do a controlled Quick Release.
Turn the Sauté function.
Add the clams and the half and half.
Stir to combine.
Add the corn starch and stir to combine.
Turn off the saute' function.