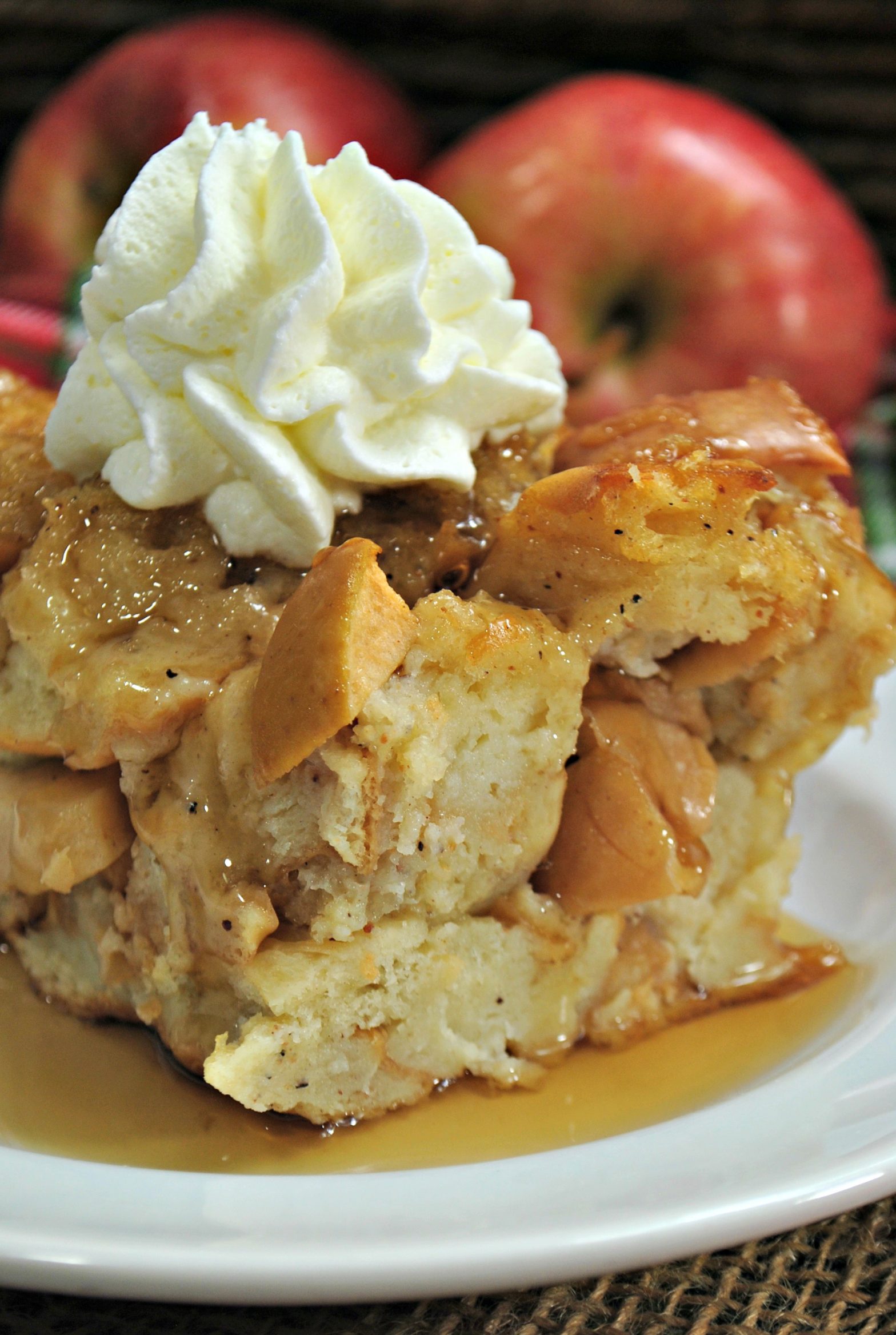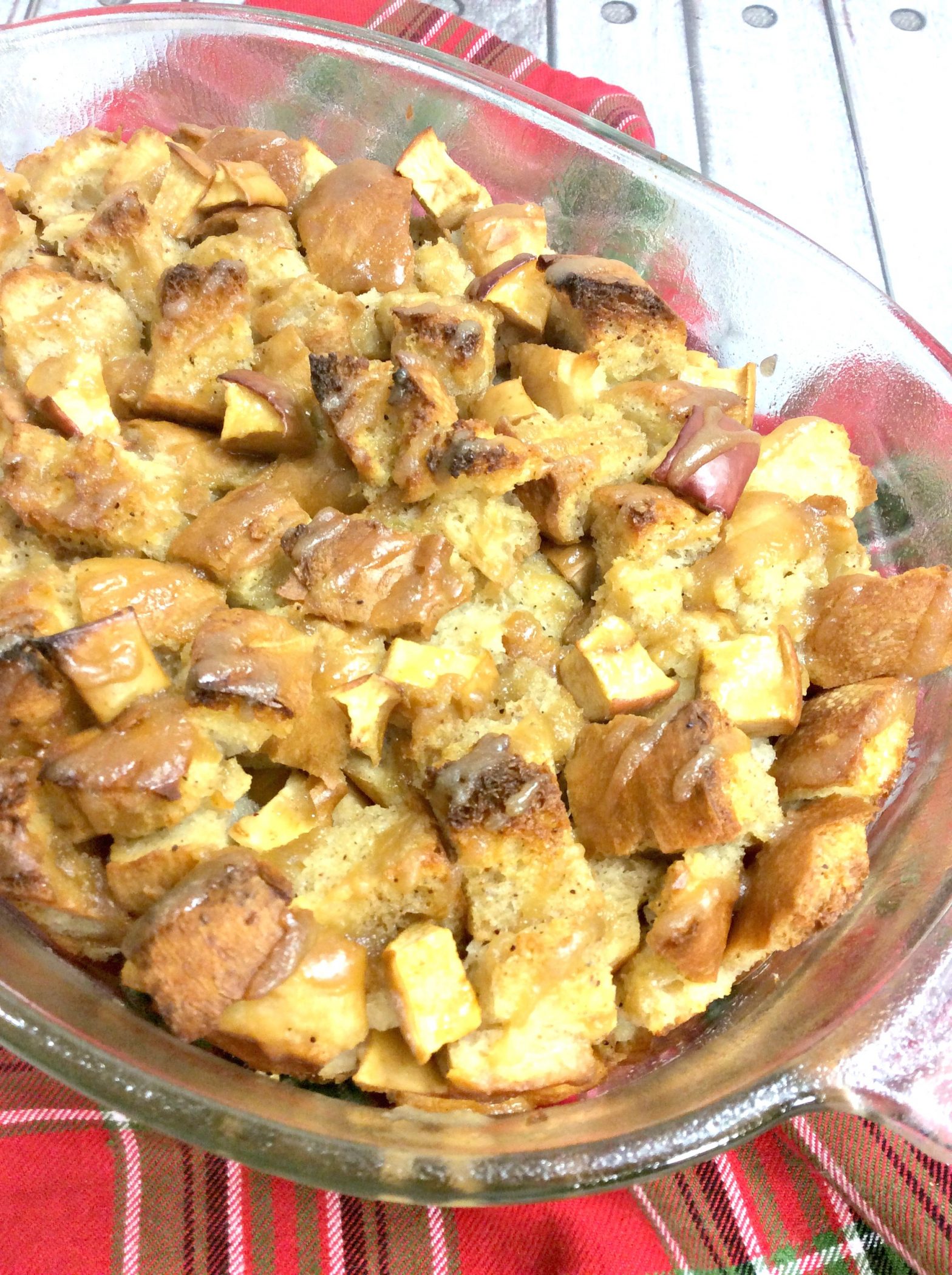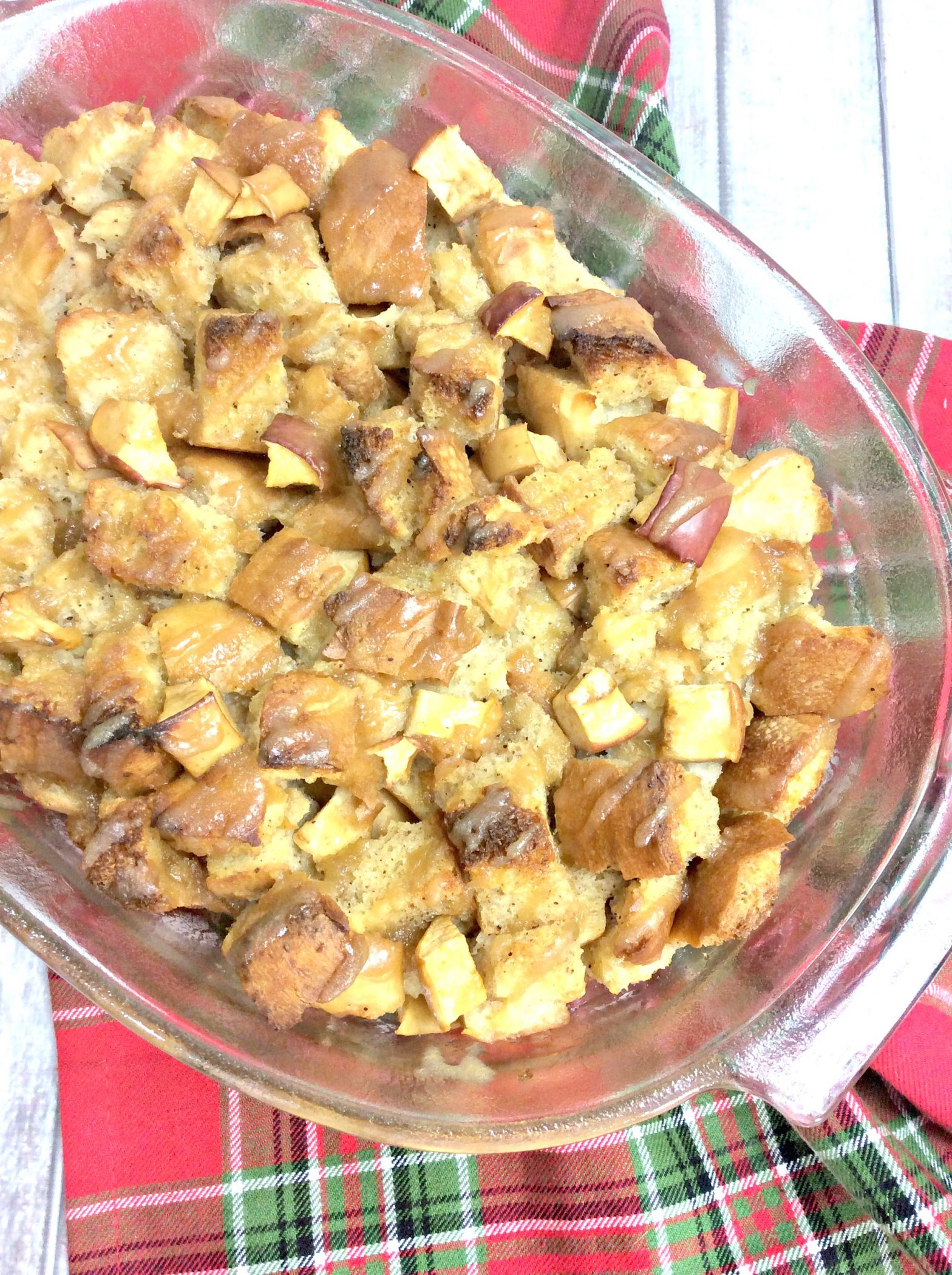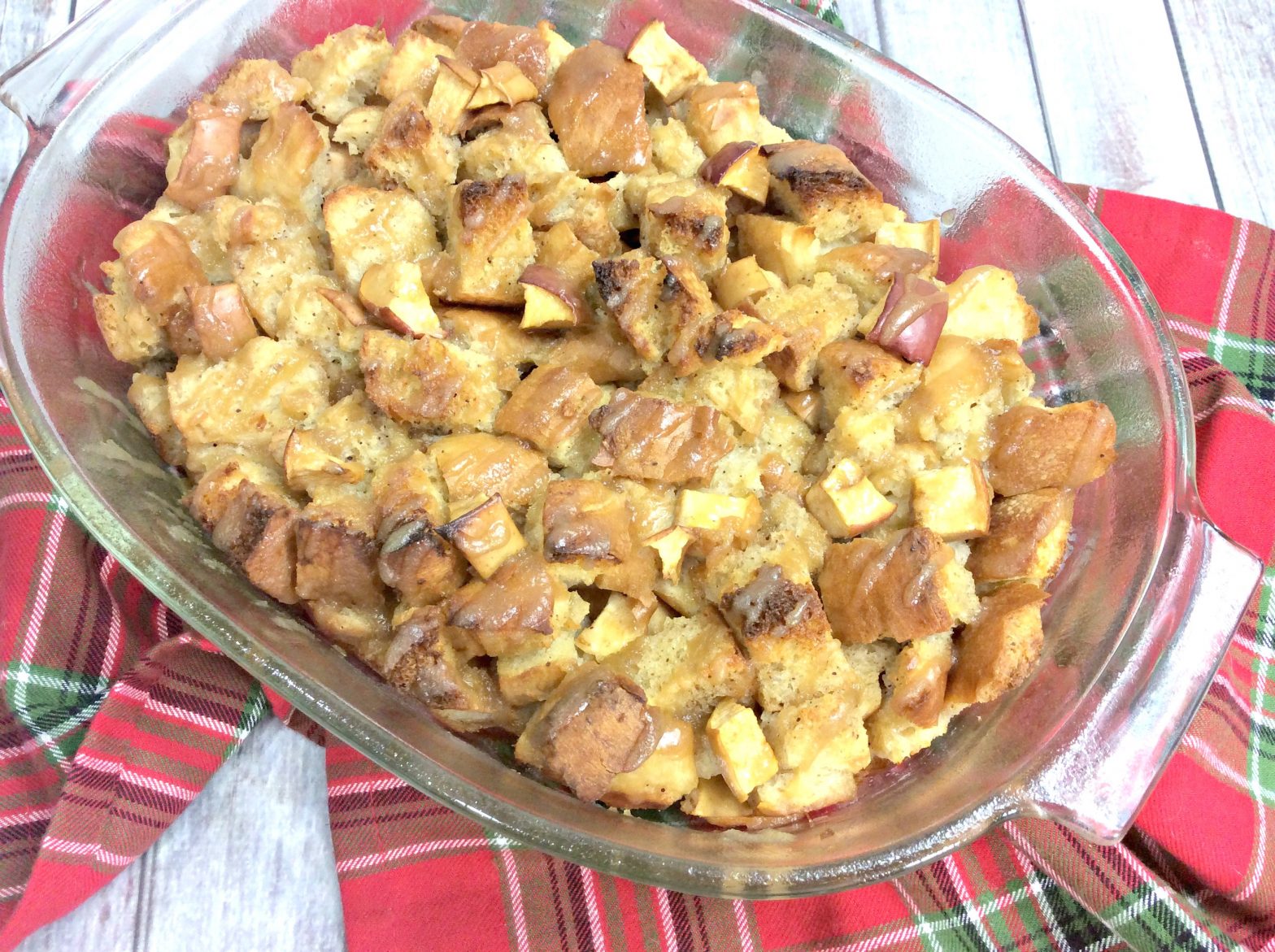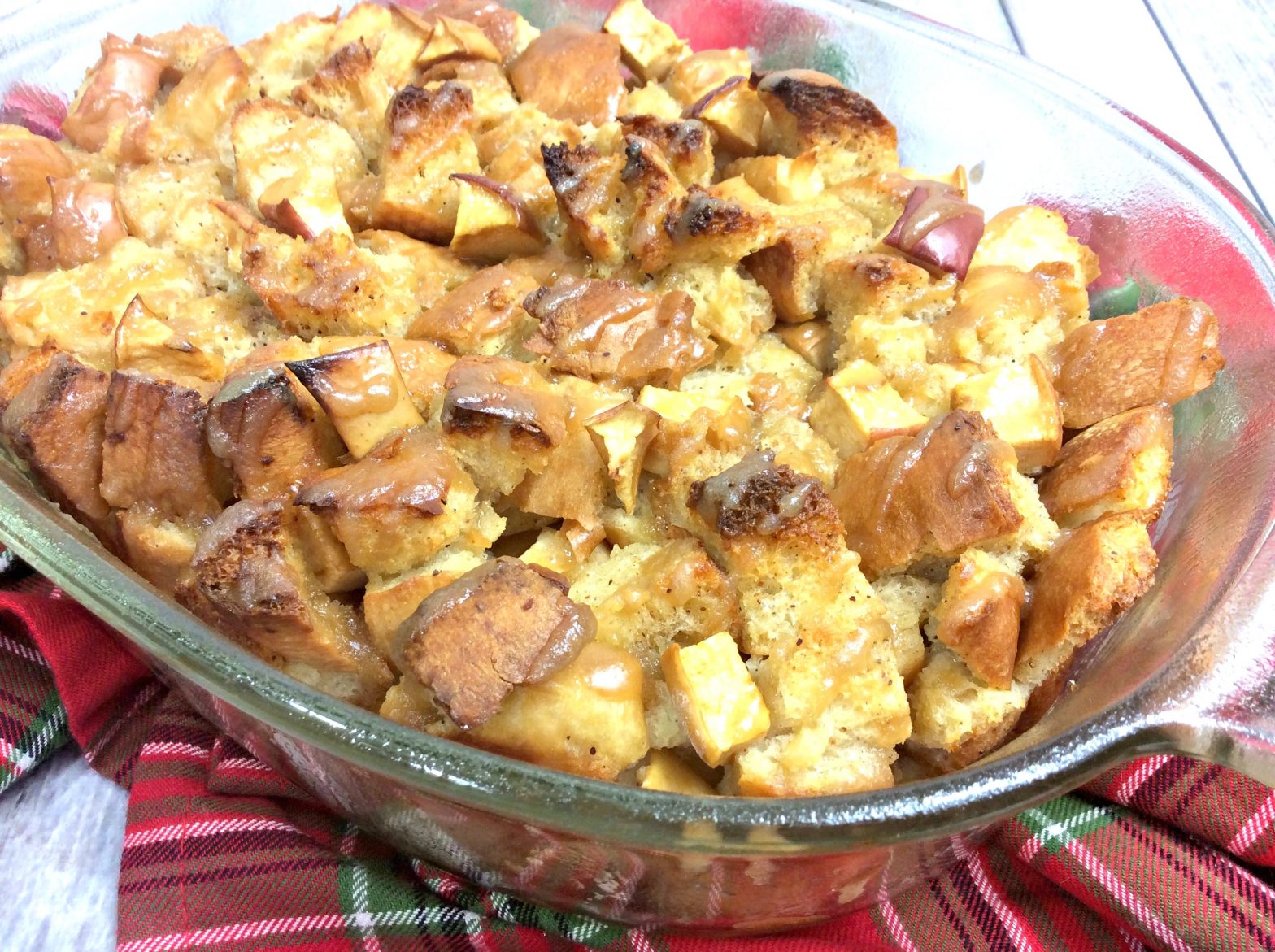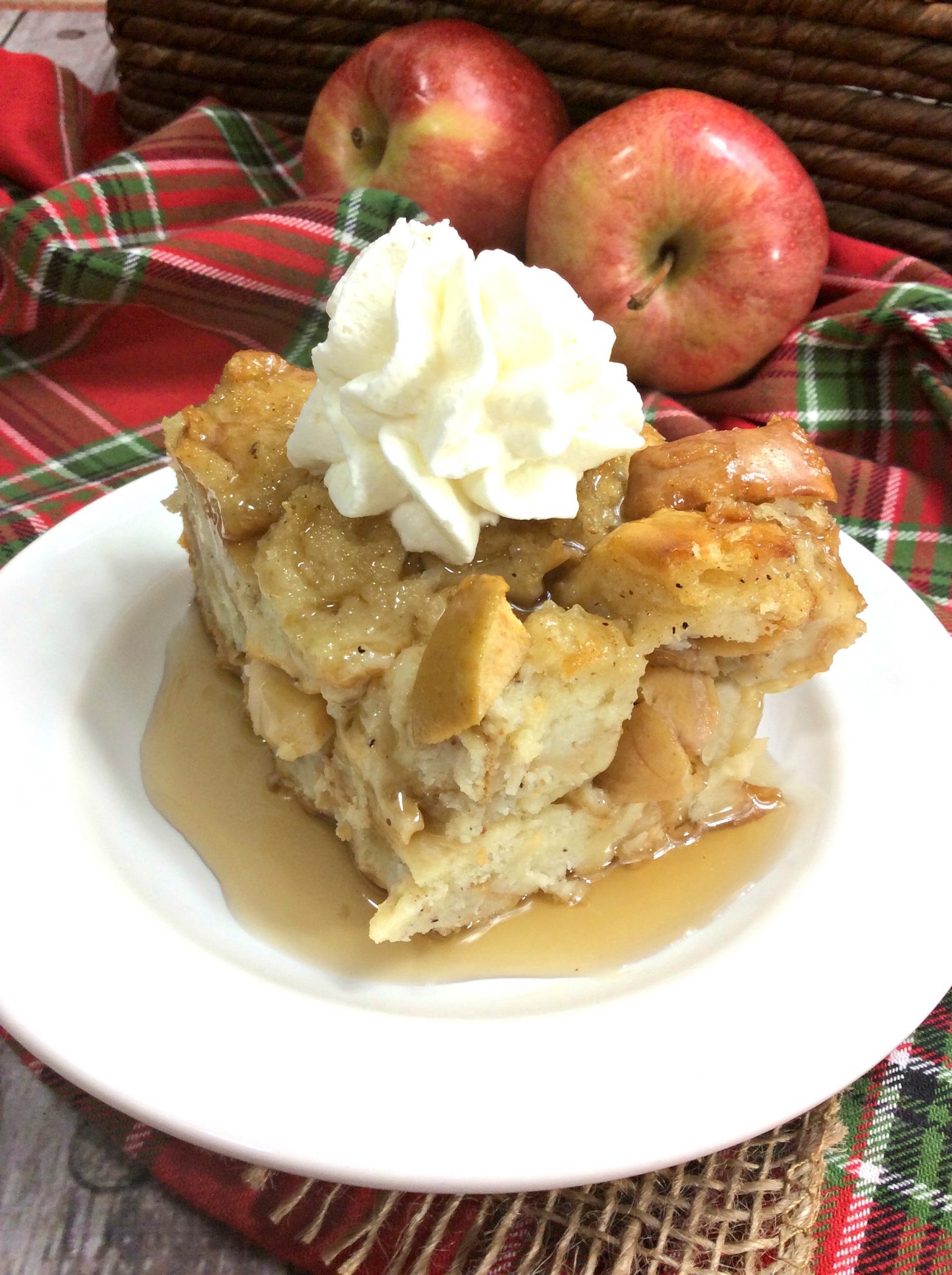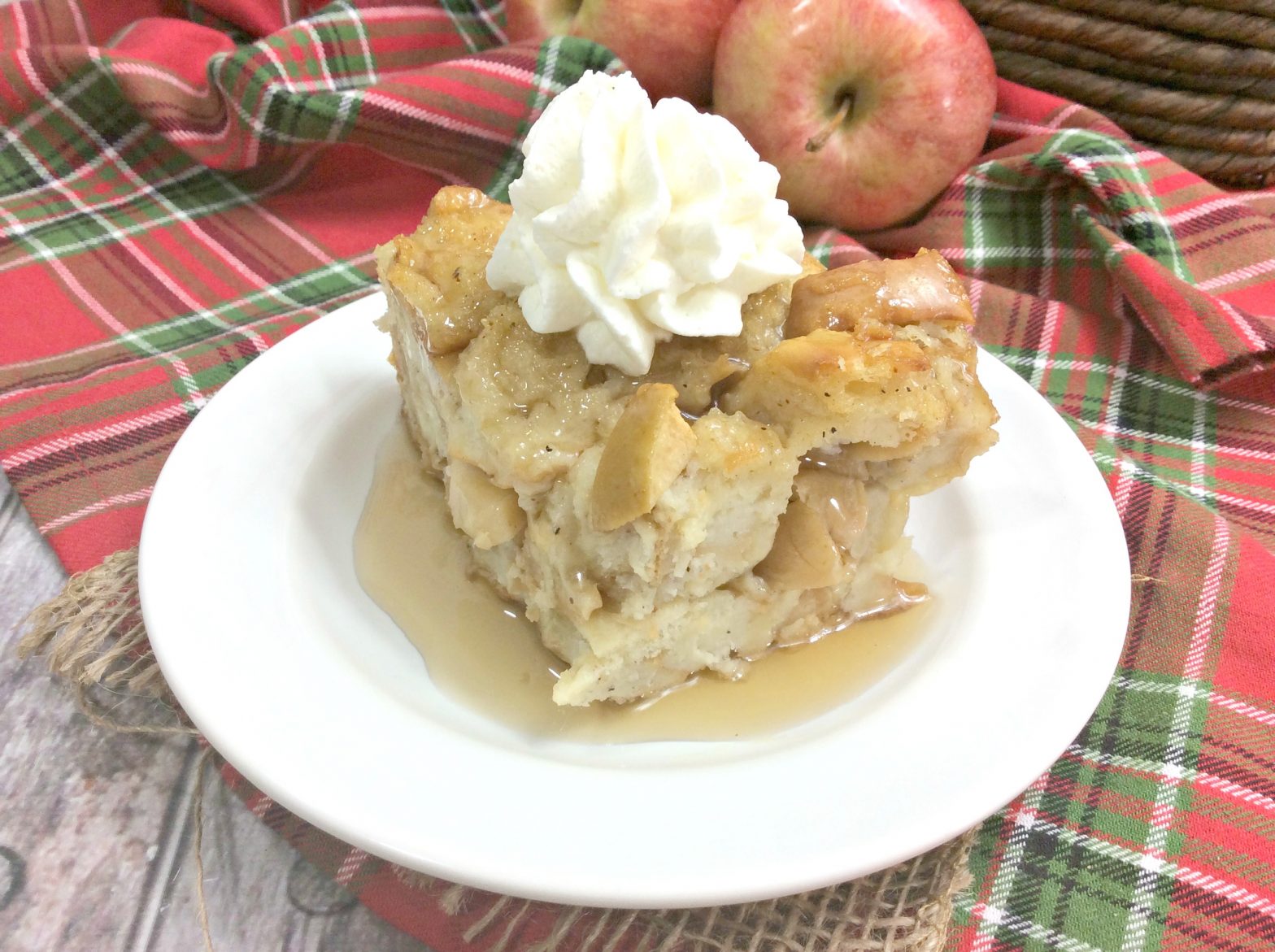 Gala apple French Toast Casserole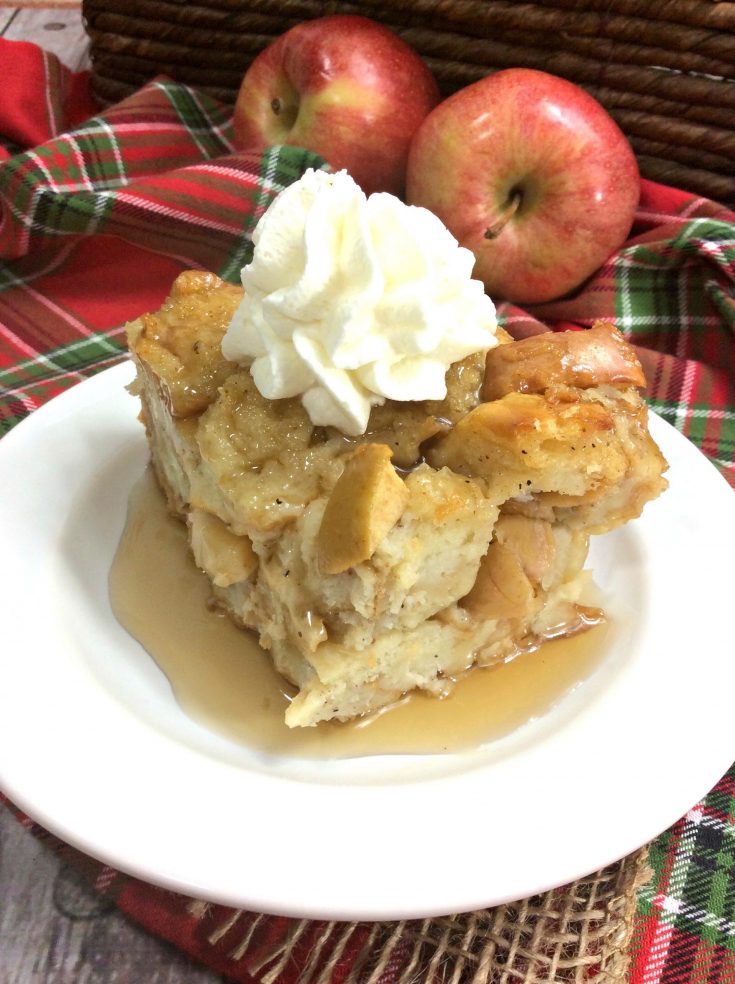 Additional Time
2 minutes
Ingredients
1 1/2 lb- French Bread loaves, cut into chunks
3 cups chopped gala apples into small chunks
7 large eggs- room temp
2 cups almond milk
1/2 cup heavy whipping cream
1/2 cup sugar
1/4 cup light brown sugar
2 tsp vanilla extract
1 tsp. apple pie spice
1 1/2 tsp cinnamon
1/2 cup brown sugar
1 tbsp. cinnamon
1/2 cup butter
Instructions
Use a 9×13 inch casserole baking dish.
Spray it with non-stick baking spray.
Chop your bread and gala apples.
Set to the side.
Combine the bread chunks and chopped apples and lay evenly in the casserole dish.
Add your a large bowl, add your eggs, milk, whipping cream, sugar, brown sugar, vanilla and cinnamon.
Whisk to combine.
Pour the mixture over bread.
Cover the casserole with foil wrap and store in the fridge overnight.
Preheat the oven to 350°F
Bake for about 35-40 minutes.
In a small saucepan add your butter and sugar.
Over medium heat stir until combined.
Drizzle the sauce on top of the casserole.

ENJOY!!